The illuminated trend of coupling delectable cuisine with works of art originated in several European cities. Think Bilbao with Josean Alija's Nerua, or Barcelona at El Cafè de la Pedrera, even Paris at Georges in the Centre Pompidou, and the Musée d'Orsay. Other world museums that have picked up on coupling fine dining and art include the MuCeM in Marseille, with Le Môle Passédat, London's Tate Modern, the Winter Palace at the Hermitage in St Petersburg, and The Modern at MoMA in New York City, to mention a few. Turin's Combal.Zero housed in the Museo d'Arte Contemporanea at the Rivoli castle and Milan's Mudec Museo delle Culture are only a few of the many worthy Italian examples.
MAXXI21

at MAXXI

The museum of 21st century art designed by the late Anglo-Iraqi architect Zaha Hadid is a vision of a space in which the pleasure of enjoying art (and food) is experienced at 360°. The MAXXI21 restaurant menu is based on the concepts of short supply chain, and use of products sourced in the Rome surroundings. Seasonality and zero calories are also key points, with menus designed to include only preparations containing less than 250 calories.
Open Colonna

at Palazzo delle Esposizioni

Perched at the top of Rome's largest interdisciplinary exhibition space sits an airy transparent glass-roofed loft, which turns into a flickering urban lantern with nightfall. Chef Colonna's innovative cuisine combines traditional Roman cucina povera with international and cosmopolitan flavors. Dinner is served upstairs in the "Gourmet" level, but don't miss the value lunch options offered between Tuesday and Friday, with two buffet menus to choose from at a flat €16 per person.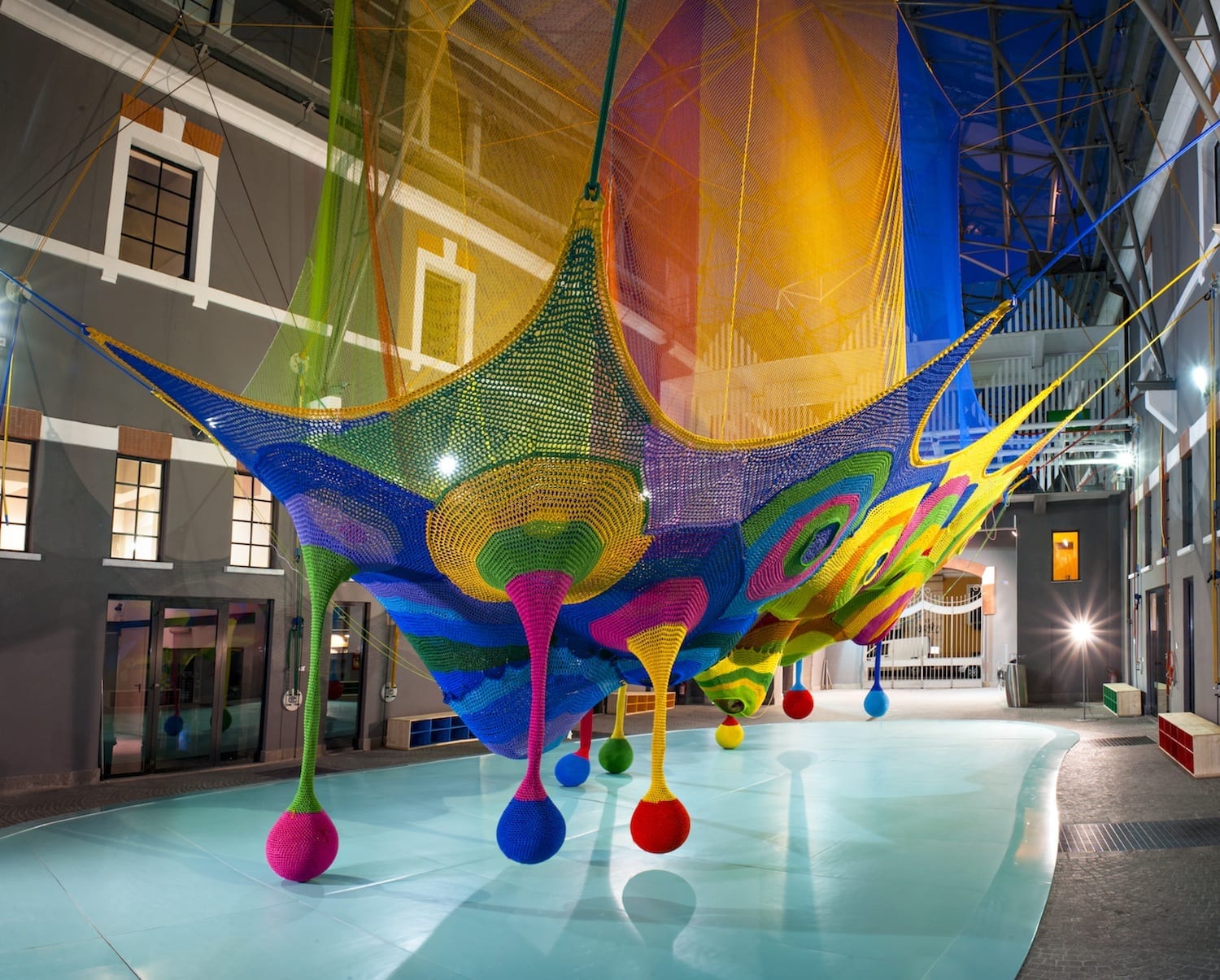 MACRO 138

at MACRO Via Nizza

Museo d'Arte Contemporanea a Roma spells the contemporary art museum's acronym. The permanent collection here offers a selection of some of the most significant expressions of the Italian art scene since the 1960s. The all-organic and biodynamic restaurant housed in a spectacular glass and steel structure, offers buffet lunch and à la carte dinner, with an ever-changing menu largely dictated by seasonal and local ingredient availability.
Caffé delle Arti

at Galleria Nazionale d'Arte Moderna

Nestled within the lush Villa Borghese park, the National Gallery of Modern Art (aka GNAM) was built in 1883 to house the modern art of unified Italy. The elegant cafe and restaurant occupies a shady wing of the museum's monumental building, with a terrace surrounded by trees and greenery. After feeding your soul with masterpieces by Guttuso, Klimt, De Chirico, Pollock, Balla, Calder and Mondrian, fill your body with delectable breakfast foods and cooked lunchtime dishes sprawled on one of the leafy terrace's plush sofas.
Bistro Cafe

at Chiostro del Bramante

Come for high tea, or to dine on fresh seasonal dishes in the Hall of the Sybils from which, thanks to large glass windows overlooking the church of Santa Maria della Pace, patrons can admire the famous Raphael frescoes of the "Sibille e Angeli." The menu is perfect for vegetarians with signature salads, soups and crostini loaded with toppings, all enjoyed while making use of the free Wi-Fi.
Atelier Canova Tadolini
Akthough not properly a museum, this is the studio where Antonio Canova and pupil Adamo Tadolini worked in the early 1800s. It is now a unique cafe and restaurant where patrons can dine on modern cuisine dishes, surrounded by plaster replicas and marble fragments of the maestro's sculptures. For a complete experience be sure to reserve your table on the upstairs mezzanine.
Caffé Capitolino

on the Terrazza Caffarelli at Musei Capitolini

Although currently under renovation, the breathtaking views of Roman tiled rooftops enjoyed from the Terrazza Caffarelli is staggering. From the top of the archeological Capitoline Museums, housed in Palazzo dei Conservatori and Palazzo Caffarelli, visitors can take a breather from all the beauty on exhibit in the museum halls by enjoying the ponentinobreezes after the museum visit.

ADDRESSES

MAXXI 21 l Via Guido Reni, 4A l Tel. +39 063207230 l Open Tuesday to Sunday from noon to 7pm, and Saturday from 11am to 10pm l www.fondazionemaxxi.it

Open Colonna l Stairway entrance on Via Milano 9A, Wheelchair entrance on via Piacenza l Tel. +39 0647822641 l Open Tuesday to Sunday lunch from noon to 11pm l www.opencolonna.it

MACRO 138 l Via Nizza 138 l Tel. +39 068548274 l Open Tuesday to Saturday from noon to 3pm; and 8 to 11pm. Sunday open for lunch only l museomacro.org

Caffè delle Arti l Via Gramsci 73 l Tel. +39 0632651236 l Open Tuesday to Sunday from 8:30am to 7:30pm l www.caffedelleartiroma.it

Bistro Cafe l Via Arco della Pace 5 l Tel. +39 0668809035 l Open Tuesday to Sunday from 10am to 8pm, 10 am to 9pm on weekends l chiostrodelbramante.it

Atelier Canova Tadolini l Via del Babuino 151 l Tel. +39 0632110702 l Restaurant open daily noon to 11pm, cafe opens at 8am l www.canovatadolini.com

Caffè Capitolino l Terrazza Caffarelli Piazza Caffarelli l Tel. +39 0669190564 l Open Monday to Saturday 9am to 8pm l www.museicapitolini.org

by Eleonora Baldwin