There is no recipe more widespread than mostaccioli, a speciality shared by Abruzzo, Molise, Basilicata, Umbria, Puglia and Calabria, that also has a Lombard variant, mostazzit, typical of Varese and of the neighbouring Canton of Ticino. Originally prepared on the occasion of the grape harvest, they were once made with bread dough, honey, almonds and grape must. Over the years, the recipe has changed a little bit and today consists of flour, sugar, honey, cocoa, cooked must, chopped almonds, water and baking soda that vary according to regional recipes. The name could derive either from the word mustum, must, or from mustace, laurel, whose leaves were used to wrap and protect an ancient preparation imported from Arab countries during the journey. They are now available all year round, yet remaining an unmissable treat at Christmastime.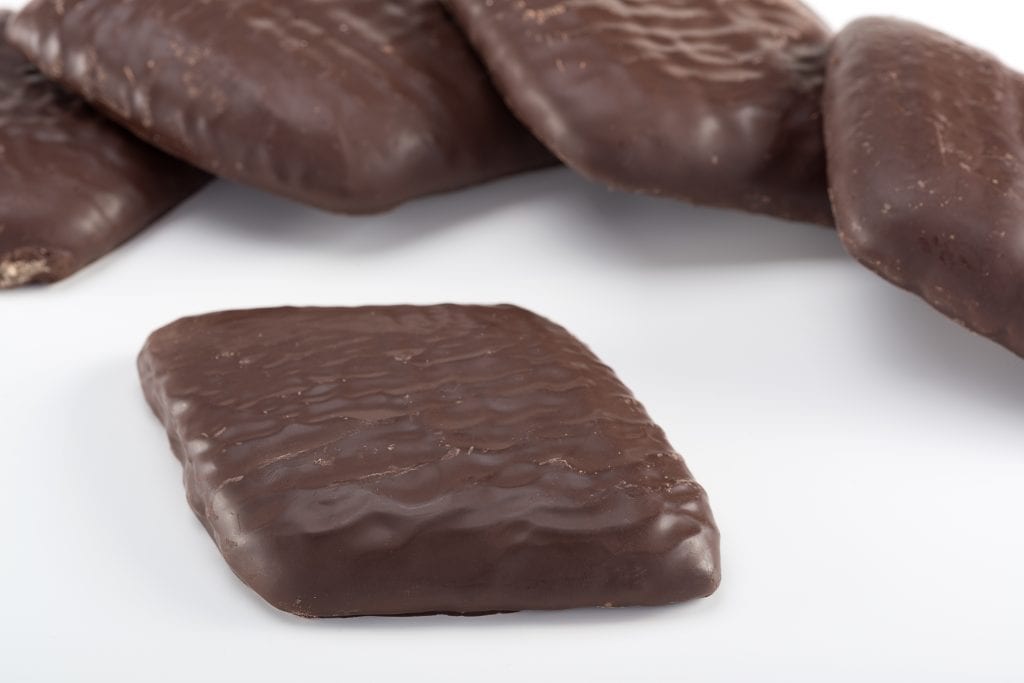 Widespread especially in Umbria and Lazio, panpepato is another typical central Italian Christmas dessert. A round, flattened cake made with almonds, hazelnuts, pine nuts, raisins and a mix of spices including pepper, cinnamon and nutmeg, to which cocoa, chocolate, liqueurs or cooked must may be added according to local tradition and personal taste. In the past, it was brought as a gift accompanied by a sprig of mistletoe, the plant symbolic of Christmas.
Panpepato recipe
Ingredients
500g acacia or wildflower honey
250g roasted almonds
250g roasted hazelnuts
250g walnuts
250g raisins soaked in water and well rinsed
250g dark chocolate
150g flour
100g finely chopped candied orange peel
Heat the honey with the candied orange peel, add the almonds, hazelnuts and walnuts in a saucepan over a low heat for about 15 minutes. When the honey starts to caramelise (it must not turn dark!) and the fruit is well roasted, add the wrung-out raisins and cook again over a low heat to dry them out for another 5 minutes. Add the flour and cook for another 5 minutes over a low heat.  Remove from the heat and add the chocolate, stir to combine and melt the chocolate completely. Divide the mixture into several parts (preferably each weighing 250 grams) and form small balls with your hands. Place on a baking tray and leave to cool completely. The next day, bake in the oven at 170C for about 15 minutes.