Blumenthal's return
The Michelin year inaugurates the season with the release of the 2017 Great Britain and Ireland guide. An issue that brings pleasant surprises mostly in the British capital, where 5 new stars shine in the UK fine dining firmament. One among the most controversial last year is the return – after an Australian episode which forced the chef to renounce to the Michelin inspection – of The Fat Duck of chef Heston Blumenthal, white tablecloth restaurant owner of three stars (save for 2016) immersed in the London countryside at Bray. The chef is back at the top of the ranking, taking back the three stars with a renewed offer, powered by a roaring new gear: "Our inspectors dined many times in the course of the year at The Fat Duck", commented the guide curator Rebecca Burr during the award ceremony, "and they found a completely different restaurant, strengthened and without a doubt worthy of the highest mark". This could only happen at a place offering "a memorable and visceral multi-sensorial experience". With the return of the chef, London maintains a solid grip on the guarantee of excellence 3-star quartet: Gordon Ramsay, Alain Ducasse at The Dorchester, Waterside Inn in Bray and of course The Fat Duck. The other Blumenthal venue, Dinner at Hotel Mandarin, confirms its two stars.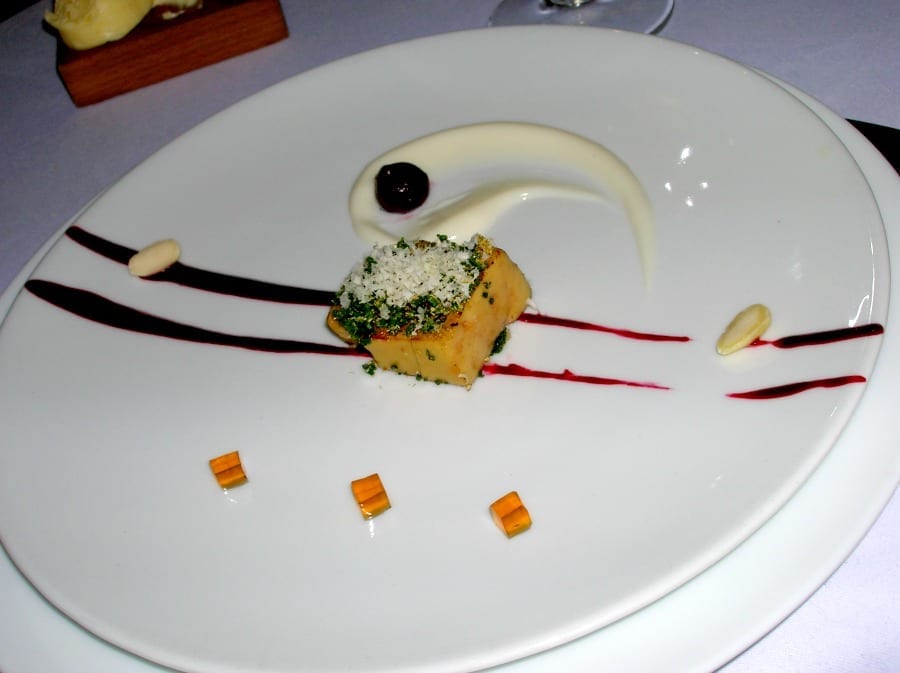 The Ritz and Veeraswamy
More interesting changes in the London food scene, which finally sees the bestowing of (long awaited) one Michelin star to The Ritz. Another first star goes to Veeraswamy in Mayfair, London's oldest Indian restaurant and go-to destination for fine Indian cuisine lovers. Indian cuisine is probably the one that most influenced British cookery over the years, plunging its roots in the local culture, creating a line of varied south Asian level eateries – from takeaway to haute cuisine. Inaugurating this new trend was precisely Veeraswamy 90 years ago, finally awarded the well-deserved Michelin recognition. "Both Veeraswamy and The Ritz are long-established restaurants with an incredible history. But their cuisine has never been better than it is nowadays", commented Burr.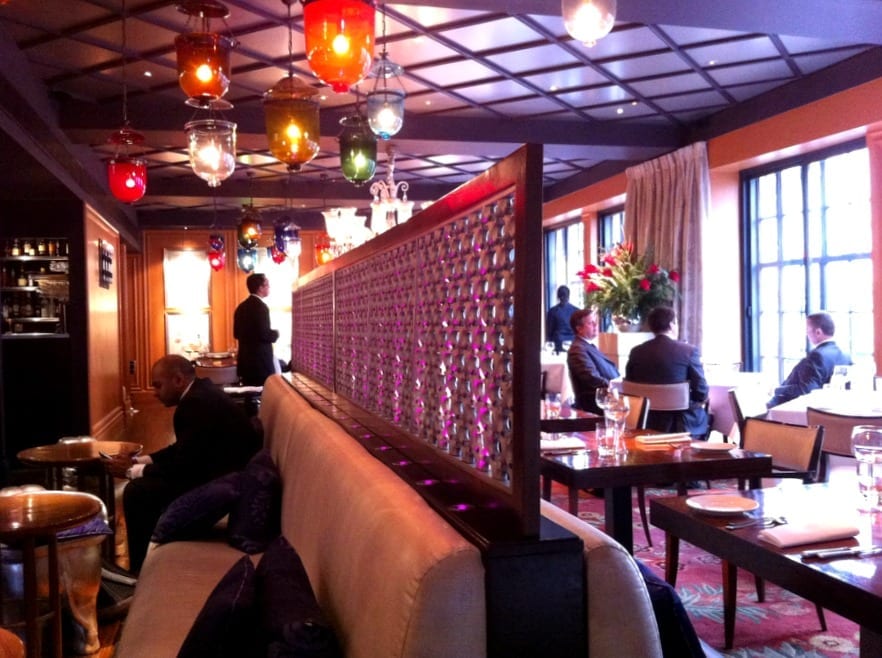 New additions, new and confirmed stars
More news in this year's issue include entry of the first star for Trinity, for Ninth, Five Fields, Celeste and Ellory in London: "Truly excellent restaurants have been added in this year's guide, places that continue to provide constantly fine dishes made with exquisite ingredients". Plus two new special awards: best female chef bestowed to Clare Smyth (Gordon Ramsay) and award for best service and welcome goes to Peel's in Hampton Manor. Various new additions, as well as many confirmed stars, starting with the Irish: "the eccentric, innovative and original" Heron & Grey in Dublin – international cuisine with a penchant for seasonality – that keeps its star, while Gidleigh Park in Devon of chef Michael Wignall maintains its solid two stars. Privileged positions also locked for restaurants which last year had a chef turnover: Angler (1 star) Outlaws at Capital Hotel (1 star) and Bybrook Restaurant at Manor House Hotel (1 star). Heston Blumenthal's Dinner aside, two La Gavroche, Araki and Ledbury keep their two stars each. Lastly, special mention goes to all those places defined worthy by the UK and Ireland Bib Gourmands guide, i.e. restaurants providing quality meals at contained prices: Barbary, Charlotte's W5, Legs, Primeur, Bellanger, Upstairs at Trinity, Padella, Marksman, Paradise Garage, Gunpowder, Foley's, Newman Arms, Bao, Hoppers, Vico.
by Michela Becchi
translated by Eleonora Baldwin