The Mercato Centrale
October 5th, 2016. Under the majestic Cappa Mazzoniana, Mercato Centrale at Roma Termini opened its doors to Roman consumers offering a host of superior shops and a floor dedicated to Oliver Glowig's fine dining. As an evolution of the well-oiled and successful format launched in Florence, the Rome venue planted roots in what would soon become a revolution in food shopping, dining and gastronomy in the Eternal City, thanks to the efforts of Umberto Montano, restaurateur collaborating with the ECVacanze group owned by Claudio Cardini. We were initially sceptical in regards to the project housed in the incredible space designed in the Thirties by Angiolo Mazzoni inside the Termini train station. We hoped the idea would take off and be successful, yet we were aware that the Esquiline neighbourhood might not have been ready to welcome a similar enterprise. Large open spaces, design conceived to maintain the convivial soul of the market concept alive yet in a space – unlike Florence ­– that was not once a market beforehand. Artisans working the back of the shops, ingredients and finished products displayed on counters were ready to be purchased or enjoyed on the premises.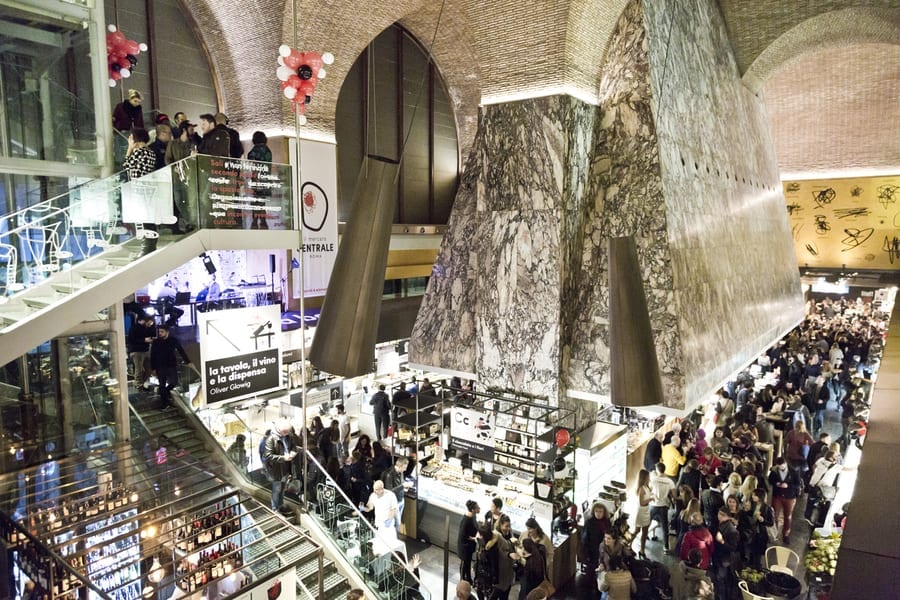 Opening night
The project was completed in a short time and it was soon met with the public's enthusiasm. "I didn't sleep a wink tonight. I was full of doubts, as an entrepreneur, this was the first time I felt that way", as told by Montano on opening night. Goals and risks of Mercato Centrale were many this time around, starting with the neighbourhood Esquiline which is, despite the busy tourist flow at the Termini train station, has always struggled compared to other European cities.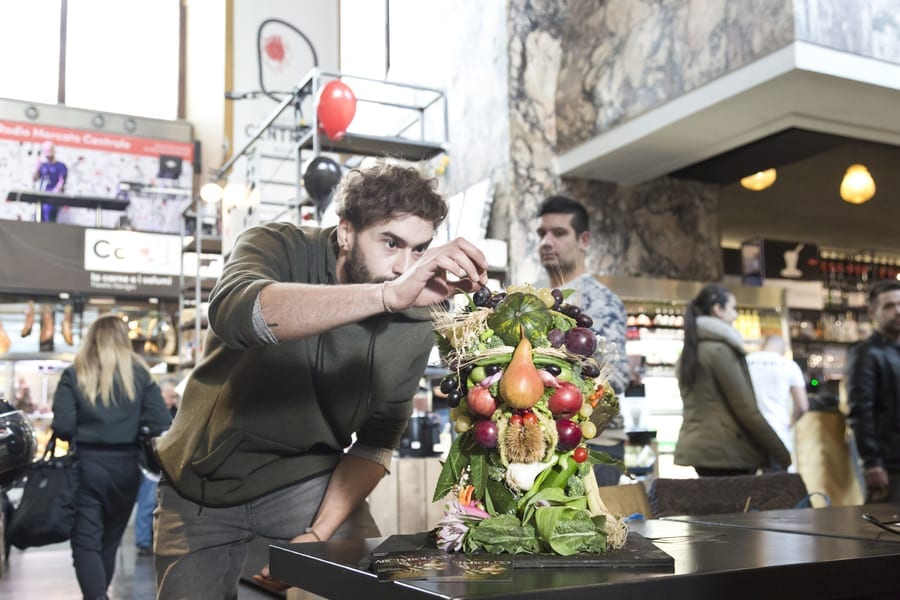 Mercato Centrale, a year after
In a year we have witnessed the growth of the space, we have seen it welcome Romans and tourists alike, travellers seeking a place to eat after a train journey. We've seen it host events and tastings, festivals and seminars. But how has Mercato Centrale changed over the course of its first 12 months? "More than changes, I'd talk about small modifications: energy is in the format's DNA, which manages to maintain its identity intact". It's been a year of success, with 2.5 million visits and over 200 employees, for a business value of 15 million Euro. "80% of the public is Roman, we're very happy about this, it means that the Mercato is part of daily life. We're always organizing various events that conjugate food and culture, just like a market should".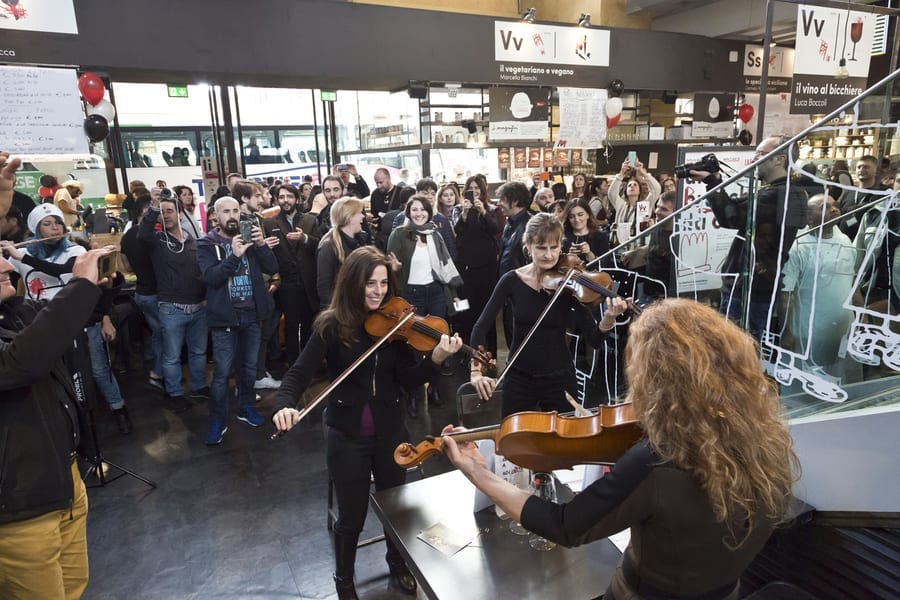 Urban regeneration of the Esquilino neighbourhood
Thanks to renowned names such as Bonci and Beppe e i suoi Formaggi and Galluzzi, the Mercato manages to embody the cuisine and the tradition of Roman cookery. Double kudos go to the fact that the space that houses the venue was always considered difficult to occupy, and commercially marked as grounds for bankruptcy. "For projects like this one there's need for the synergy of three elements: an entrepreneur – who invests in spaces of public interest; public administration – that supports similar initiatives; and citizens – who should find the courage to abandon preconceptions and start frequenting less welcoming areas of the city". On via Giolitti these three components fused together harmoniously, "It's not an easy game, but somehow we managed. Now we have to continue to facilitate these collaborations".
Future of Mercato Centrale
"The Mercato Centrale is a tough space to manage since it gathers together many different aspects: artisan shops and dining, which is increasingly integrated in the market environment. I invite everyone to go there for brunch!" says Montano while on the ground floor consumers and vendors are celebrating their first year of work in a unique setting that embraces a varied and assorted target. Before any of this happened, it was the idea, the dynamic concept in constant evolution that was successful: "Variations are part of Mercato Centrale, how can we stay trendy otherwise?" What's next? "For now we'll focus on our three points, hoping to continue improving the offer, with the same enthusiasm we set off with at the start".
Mercato Centrale Termini | Rome | via Giolitti, 36-38 | www.facebook.com/mercatocentraleroma/
by Michela Becchi
translated by Eleonora Baldwin