Meat and chocolate in the kitchen
Roman citizens know it well: the trick for a respectable oxtail, made according to tradition, is to add a teaspoon of bitter cacao powder to the sauce. It seems like a risky move, but in truth international gastronomy is full of recipes that mix meat – in the past also blood – and chocolate, in more robust dishes such as the Roman one, or in desserts. Spicy, fragrant pastries, rich in aromas, which hide minced beef inside, as in the case of the 'mpanatigghi di Modica. But also stews and sumptuous recipes of Renaissance origin, which find a new expression in the spiced chocolate sauce (it is always recommended to use dark chocolate for these pairings). Here are some historical recipes to try.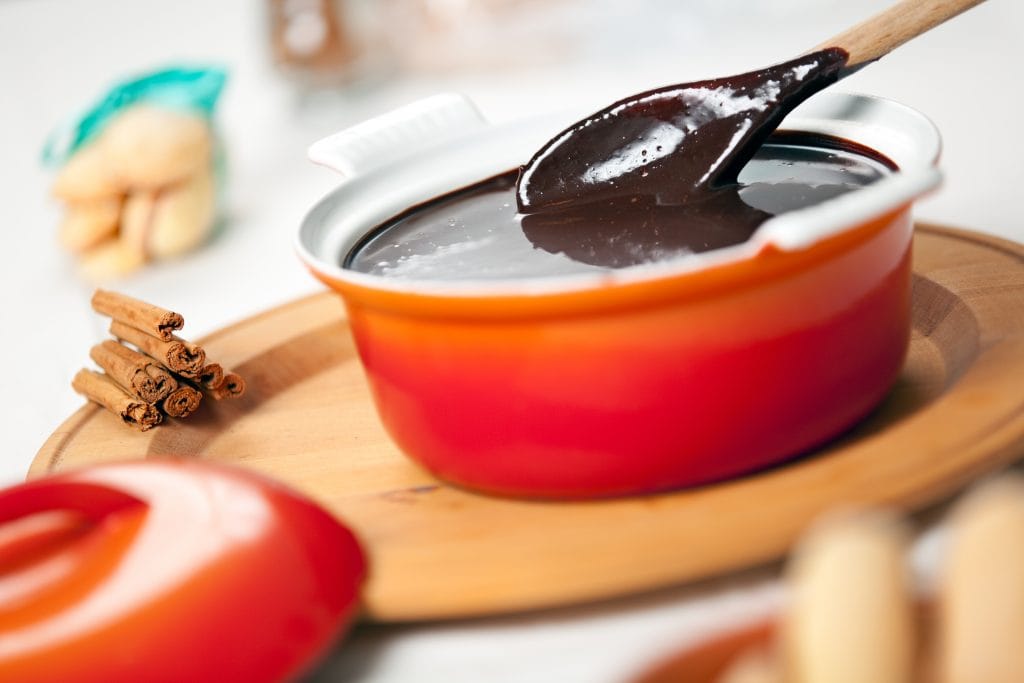 Sanguinaccio, the sweet cream of Sant'Antonio
In Campania there is - or rather, there was - black pudding, a product born in homage to Sant'Antonio Abate, protector of animals, the countryside and farmers. The slaughter ritual ended on January 17, the day in which in Naples it was customary to collect the blood to prepare a chocolate cream: cacao, sugar, flour, cooked wine, dark chocolate and cocoa, pork fat, candied citron, cinnamon, cloves, raisins, and nuts were mixed together to create a thick, flavourful sauce. Meanwhile, the blood was stirred continuously to avoid coagulation, then filtered and combined with the cacao cream cooked in copper pots. A recovery recipe created to exploit all the products derived from the animal, developed by farmers who - as the proverb goes - really didn't throw anything away from the pig. Black pudding is still prepared today during the Carnival period, but since 1992 the sale of pig's blood has been prohibited throughout Italy to avoid the risk of infection: the recipe has thus been transformed into a simple sweet chocolate cream paired with chiacchiere (lover's knots).
'Mpanatigghi, the sweets of Modica that hide meat
The shape - and the name - recalls the empanadas, and it is in fact probable that these sweets date back to the time of the Spanish domination: what is certain is that they are eaten during the period of Lent and that - like many other specialties of the island - they were born inside convents. During the Lenten fast it was not allowed to consume meat, so the nuns began to hide it inside a sweet pastry together with sugar, almonds and chocolate, so as to disguise its smell and taste, but still allow everyone to regain strength. They are still prepared in this way today in the Modica area, usually using ground beef (originally, however, game was used), mixed together with chocolate, cloves and other spices, enclosed in a pastry shell made with lard and cut into crescents.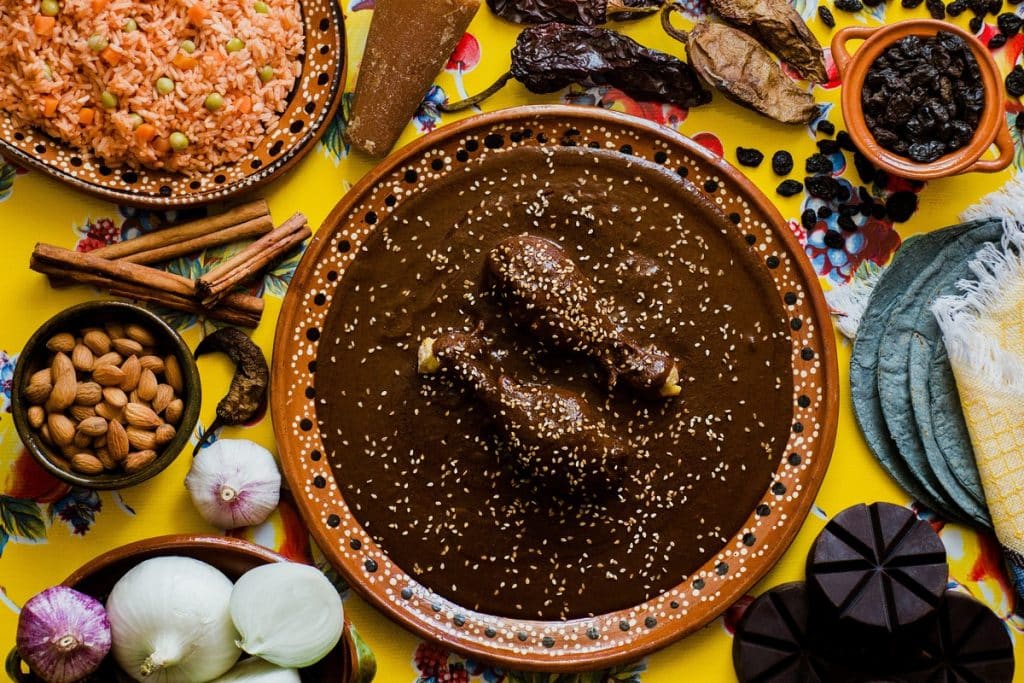 Mole poblano, the chocolate chicken for Day of the Dead
From Sicily to Mexico, from sweet to savoury: in the city of Puebla, chocolate finds a happy and lasting relationship with chicken in the famous mole poblano, characterised by a spicy and smoky sauce that gives character to the dish, and which is also used in combination with tamales, enchiladas and rice. Mole sauce is made with dark chocolate, chilli peppers, tomatoes, dried fruit, raisins, garlic and various spices including cumin and cloves. A special dish to prepare on the most important occasions, such as Día de los Muertos, the feast commemorating the dead, or for Mexican Independence Day. Legend has it that it was a nun who made the dish famous, serving it for the first time to a visiting Spanish king, but the recipe already existed in the time of the Aztecs, who are responsible for much of the development of cacao cultivation.
Wild boar dolceforte, the Tuscan stew
Back to Italy, this time in Tuscany. An ancient preparation dating back to the Renaissance period is wild boar dolceforte, a stew seasoned with a sauce made with dark chocolate, candied fruit, raisins, pine nuts and vinegar. Particularly widespread in Siena and Florence, this sauce was one of the highlights of noble banquets, also used to accompany other dishes such as stewed hare. Originally it was prepared with leftover sweets, in particular panforte and cavallucci, typical Tuscan biscuits with an irregular shape scented with anise and orange peel, minced and mixed with chocolate, melted butter, raisins, pine nuts and walnuts: the ingredients were cooked in a pan with a little vinegar for a result with a perfect sweet and sour taste to combine with tasty meats. In reality, dolceforte cream has been part of the Tuscan tradition since before the arrival of chocolate, when it was prepared with dried fruit, raisins and honey.
Black pudding recipe (sans blood)
2 tablespoons starch
500 ml milk
400 g sugar
150 g dark chocolate
70 g candied fruit (citron or orange)
Cinnamon and other spices to taste
Gradually add the sifted starch to the milk, working carefully to avoid lumps. Put everything in a saucepan over low heat, add the sugar, the flavourings and the dark chocolate chopped into small pieces. Cook until the cream reaches a rather thick consistency. Add the candied fruit and serve in bowls accompanied by chiacchiere.
by Michela Becchi