The winery Borgo Conventi
Founded in 1975 by Gianni Vescovo, Borgo Conventi immediately placed itself among the best regional wineries. The estate owes its name to a legend according to which Rizzardo di Strassoldo, feudal lord of the area, donated a plot of land to the Dominican friars who built a convent there. In 2001 it was acquired by the Folonari family but in April 2019 it passed into the hands of the Moretti Polegato family, owner of the prestigious Villa Sandi estate, one of the jewels of the nearby Veneto. The magnificent vineyards from which the winery draws its grapes extend for 30 hectares, divided into two of the most prestigious wine areas of the region: a part of the vineyard is the one that surrounds the company, in Farra on the right bank of the Isonzo River; the other body of vineyards grows on the crumbly rock of the Collio (locally called "ponca"), in the Gradisciutta estate, a marine-based soil that provides life to whites and reds veined with elegant sapid sensations in the glass. "We arrived in the land of Collio with the desire to get to know and get in tune with a territory that is new for us," Giancarlo Moretti Polegato told us, "it was an immediate and heartfelt choice, but also guided by the awareness of the great potential of a an extraordinarily suitable territory."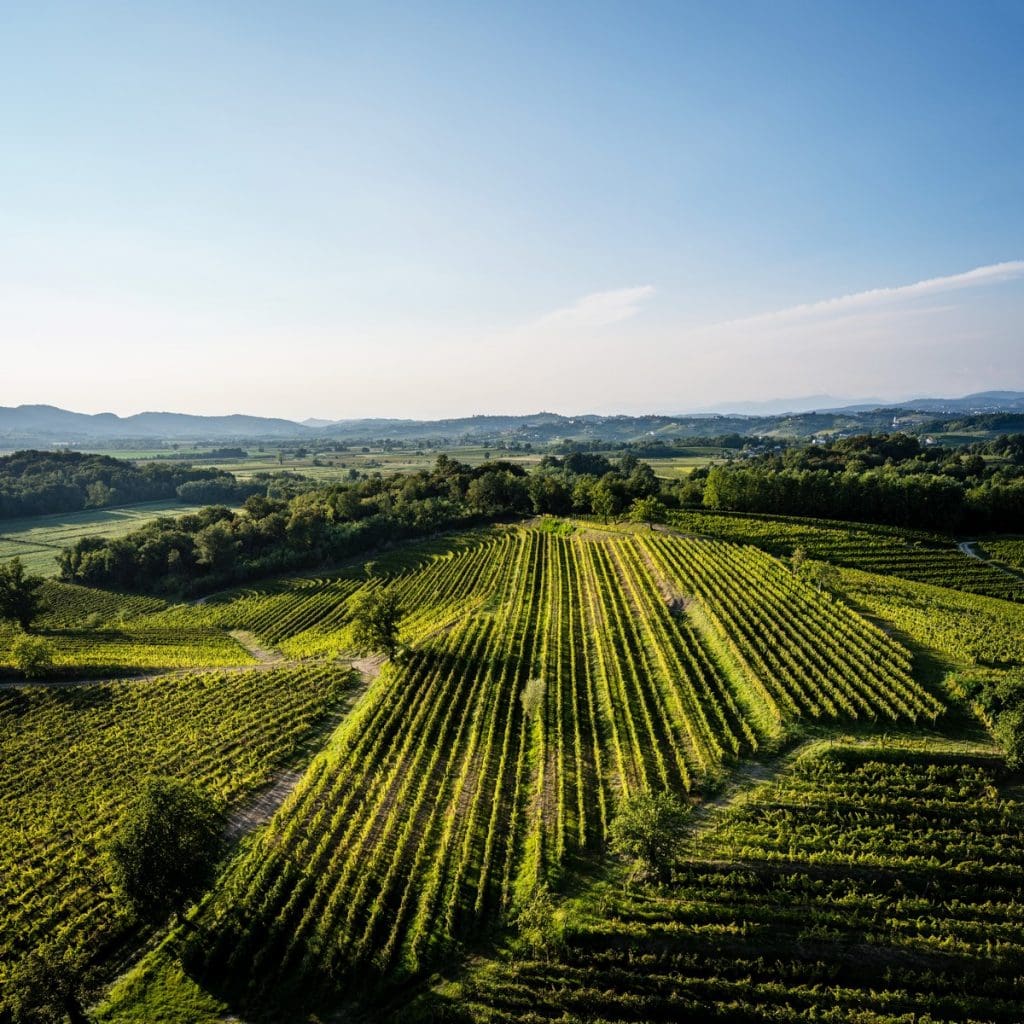 The wines by Borgo Conventi
And he added: "We have followed and indulged in the rhythms of an extraordinary soil, which gives us equally extraordinary colours, flavours and aromas which we transfer into the wines with respect and loving attention to detail. To Borgo Conventi we brought our guidelines made of quality, innovation and reliability and our commitment has been rewarded." Immediately the Tre Bicchieri recognition arrived for the Collio Bianco Luna di Ponca '19, this year's debut: a blend of Friuliano, Chardonnay and Malvasia (the latter two aged in barrique). It reveals itself as complex and articulated on the nose with exotic and spicy hints of rare elegance. In the mouth the fragrance of the chardonnay blends with the fresh notes of Friuliano while the malvasia istriana contributes to minerality. "As soon as Borgo Conventi became part of our Group, the desire was born to conceive a new wine. A product that would hold a symbolic meaning, being the offspring of our first harvest on the estate, and which would therefore tell the story of Borgo Conventi starting from our arrival into this territory. We decided to produce the first blend of the winery with typical varieties, giving rise to the only white reserve of Borgo Conventi which also carries out part of the ageing in wood. We were guided by the goal of producing a wine with an identity and one that conveyed the inimitable heritage of the Collio, i.e. the unique conditions of a terroir with a great vocation and prestige."