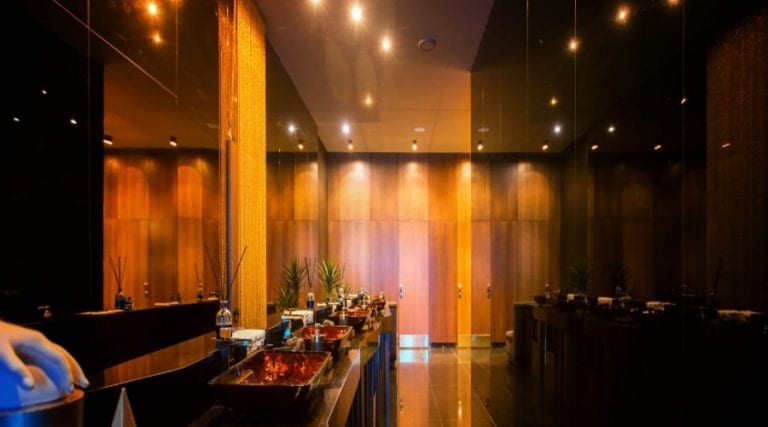 An Italian restaurant team in Moscow. Emanuele Mongillo, 29 years old, is the chef of one of the best restaurants abroud. Here's his story.
Balzi Rossi is a glamorous private beach with uniquely egg-shaped rocks along the Ligurian coast, a tiny seaside enclave complete with archeological site, prehistoric museum, and sheer cliffs that plunge into the blue Mediterranean. Near Ventimiglia and the French border, it has one of Italy's best-known restaurants, Balzi Rossi, founded in 1982. Today this star has an elegant and quirky twin in another constellation, in Moscow, in Kudrinskaya. The all-Italian restaurant team is headed by 29-year-old- Emanuele Mongillo. Originally from Puglianello, a village near Benevento, he told us, "I 've lived in Moscow for three years. First I was the private chef for a wealthy Russian family traveling around Europe by boat," he said. "Then Balzi Rossi offered me a position heading their Moscow kitchen. So here I am!"
Mongillo's childhood
When he was a little boy, he was fascinated by food, by the products and flavors of his home, so going to hotel school, in Castelvenere, near Benevento in Campania, was a natural choice. He showed promise as a cook. "When I was only 15 years old, I met Chef Raffaele D'Addio at his restaurant, Il Foro dei Baroni, in my home town. He communicated his passion for cooking, an understanding and respect for our local products, for our table traditions. That experience gave me the opportunity to become part of the brigades of renowned restaurants in Campania, such as Il Flauto di Pan in Ravello with chef Alberto Annarumma, Quattro Passi in Nerano with chefs Tonino Mellino and Liberato Urru, Veritas in Naples with chef Gianluca D'Agostino and Mosaico in Ischia with chef Nino Di Costanzo."
Education
But his thirst for knowledge and curiosity about other food universes pushed Mongillo to travel farther afield to complete his education and learn about new ingredients. "At 21 years old, I decided to look for new experiences in the United States, Australia, the Arab Emirates, Singapore and Japan. My cooking today starts with a careful search for ingredients, and is founded on Mediterranean cucina. I add techniques and combinations that reflect my travels around the world."
The Balzi Rossi menu includes exclusively Italian dishes such as burrata with watercress, red shrimps and tomato confit, ravioli with mushrooms and truffles, pork fillet with polenta and ends with a modern tiramisu.
The wine list is vast and also includes Asian labels. "My Russian clientele is demanding. They love Italian food, and are always open to new culinary experiences. That encourages me to find space for my own creativity." Emanuele Mongillo concludes, "At the moment i feel like part of the Balzi Rossi project, which has two restaurants – this one in Moscow and the other in Ventimiglia. The future is wide open. Fortunately I was able to create a brigade of all-Italian cooks that I had met in previous places I worked, and they followed me here. Thanks to their dedication and care, together we continue having fun in order to make our clients happy."
by Stefania Annese