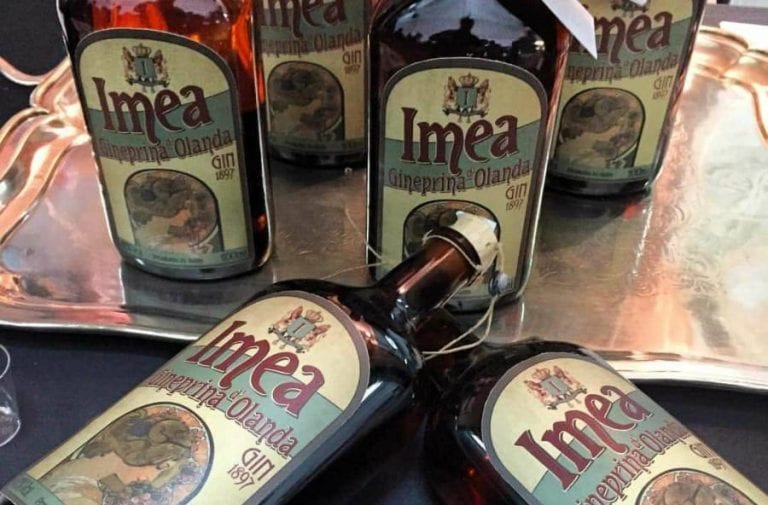 Richly flavored, spicy and penetratin: Gineprina d'Olanda is a unique Italian gin that maintains its personality even when joined to other spirits. And it's one of the oldest spirits, dating back to late Nineteenth century.
Gineprina d'Olanda
Fulvio Piccinino, after working in the beverage world for many years, has managed to create an Italian gin with international appeal. Gineprina d'Olanda is a unique gin based on an Italian recipe dating back to 1897, discovered in a rare distiller's document. Towards the end of the 19thcentury, many distilleries consulted this manual and created spirits to satisfy the demands of a market receptive to alcoholic beverages, but one that preferred national products to avoid transportation and tariff costs. Nineteenth-century Italians welcomed the products of the artisan distilleries that turned out dozens of cognacs, whiskies, gins and rums using spices, fruit and natural aromas in alcoholic infusions.
Imea
With the advent of Fascism, the phenomenon extended even further: a prohibition on using foreign products and names gave more room for the distribution of Italian spirits in bars and their use in futuristic mixtures. The end of World War II reopened international markets, and soon, under the influence of American culture, the traces of those alcoholic beverages were lost by the early 1990s. But today, Gineprina d'Olanda returns with the name Imea, thanks to Fulvio Piccinino, who rediscovered the recipe by blending the ingredients as distillers once had. Juniper is obviously the principal element, followed by anise, cloves, cinnamon and mace. Anise once served as a sweetener and mace or nutmeg, introduced during early Italian colonial ventures, conferred an exotic taste on the drink. Richly flavored, spicy and penetrating, Gineprina d'Olanda maintains its personality even when joined to other spirits. Fresh and persistent flavor.