History of Italian aperitivo
It is probably thanks to the distiller Antonio Benedetto Carpano, who created one of the first types of vermouth in Turin in 1786, that the beloved aperitivo was born, even though the habit of drinks before meals as we know it today began to spread only in the second half of the 18th century. Aperitivo is a huge part of Italian culture, a moment to be enjoyed in a wine bar or at home. Making the ultimate aperitivo is easy, you just need to decide which foods you want to focus on. In any case, placing the ingredients in a proper way on a wooden or slate board is the key. Here is our guide for the perfect Italian aperitivo.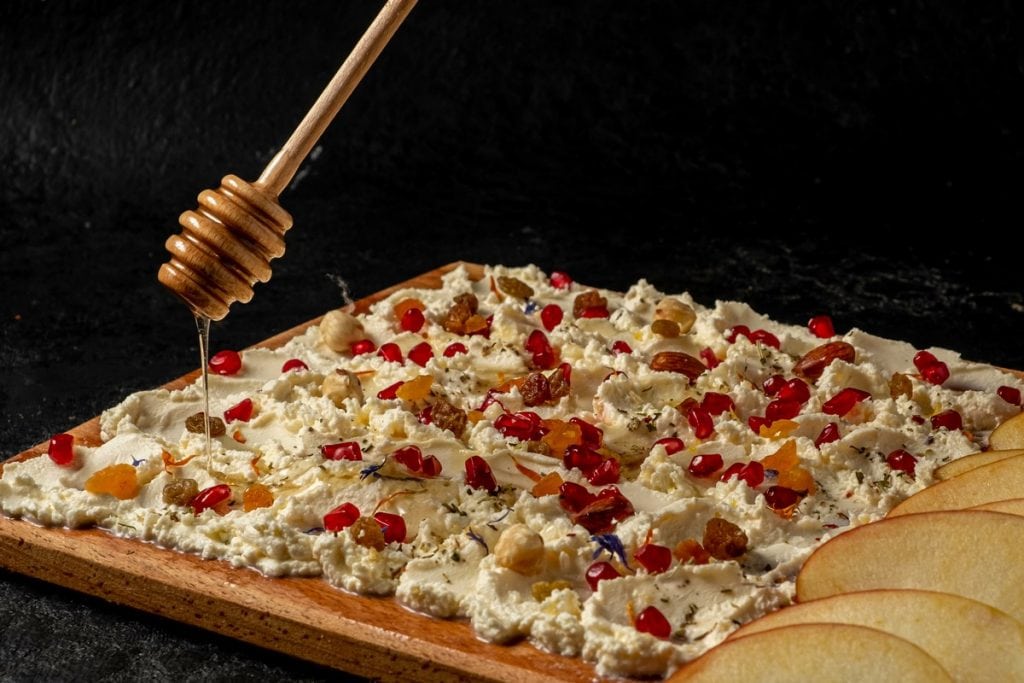 Butter board, Italian style: meet the ricotta board
Butter board was one of the most popular trends of Tik Tok and Instagram in 2022. At some point, everyone was posting pictures of wooden boards full of soft spread butter with pretty toppings: sauces, nuts, fruits, jams, fresh vegetables, spices and seasonings. The idea is simple: every person takes a small portion of the butter with a knife, then spread it on some toasted bread or crackers. An alternative way to make a nicely decorated cutting board is to use ricotta instead of butter: whisk the ricotta with a fork, add a pinch of black pepper and some fresh chopped aromatic herbs (basil in summer is the perfect pairing), then spread it on the board. Add some honey, walnuts and some chopped sun-dried tomatoes, or even some grilled vegetables with a good extra virgin olive oil on top, plus a few crumbled Italian taralli. Et voilà, here's your ricotta board.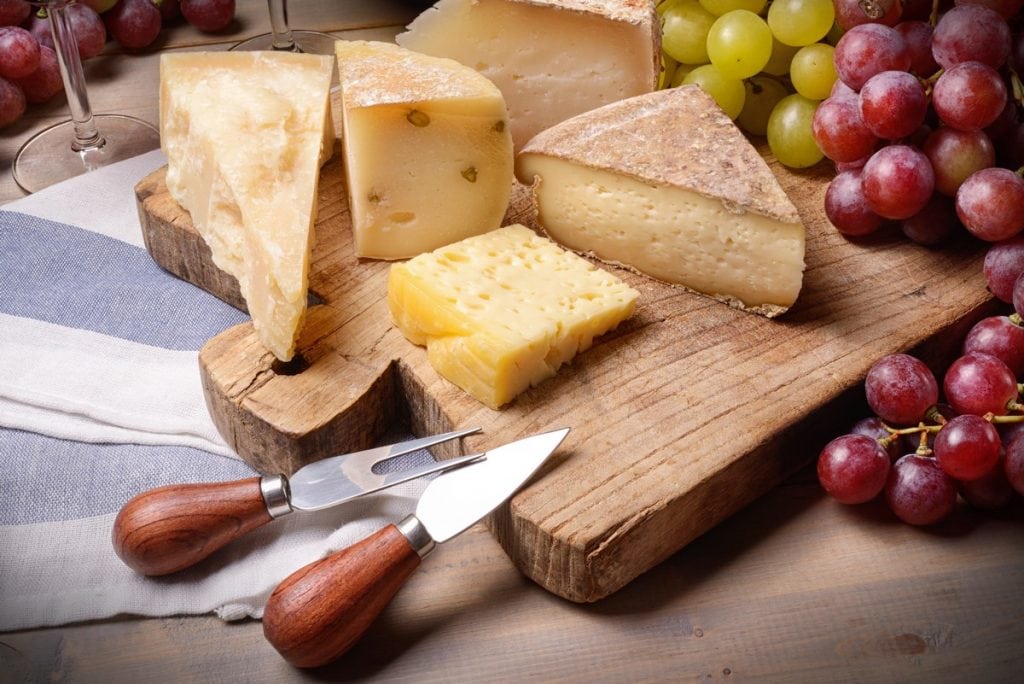 Cheese board and pairings
Forget the cheese and jam pairing. When you choose a top quality dairy product, you don't need to add any other ingredient, otherwise the risk is to cover the real flavour of cheese. Milk processing, temperatures, aging in certain environments instead of others… each choice of the cheesemaker has an impact on the final taste of the product, giving it specific characteristics that need to be enhanced and not covered. If you want to find the perfect match for a cheese board, try to use some fresh fruit and vegetables instead: they will help you cleanse the palate while tasting different cheeses. If you really cannot resist using a preserve, try some fresh ricotta with a good honey and some walnuts on top. As for the cheese types: you will certainly want some blue ones (gorgonzola is the way) and aged cheeses like Pecorino or Parmigiano. You can then complete your board with some creamy ricotta: the name literally means re-cooked or cooked two times, because the milk is heated until the curds and whey separate. By reheating the whey, dairy farmers create the fine grains that compose the soft and moist ricotta. It can be made either with cow or sheep milk, sometimes also goat or buffalo milk or even a mix of different milks. Since it is made with whey, it cannot technically be defined as "cheese", but it will still look great on your board.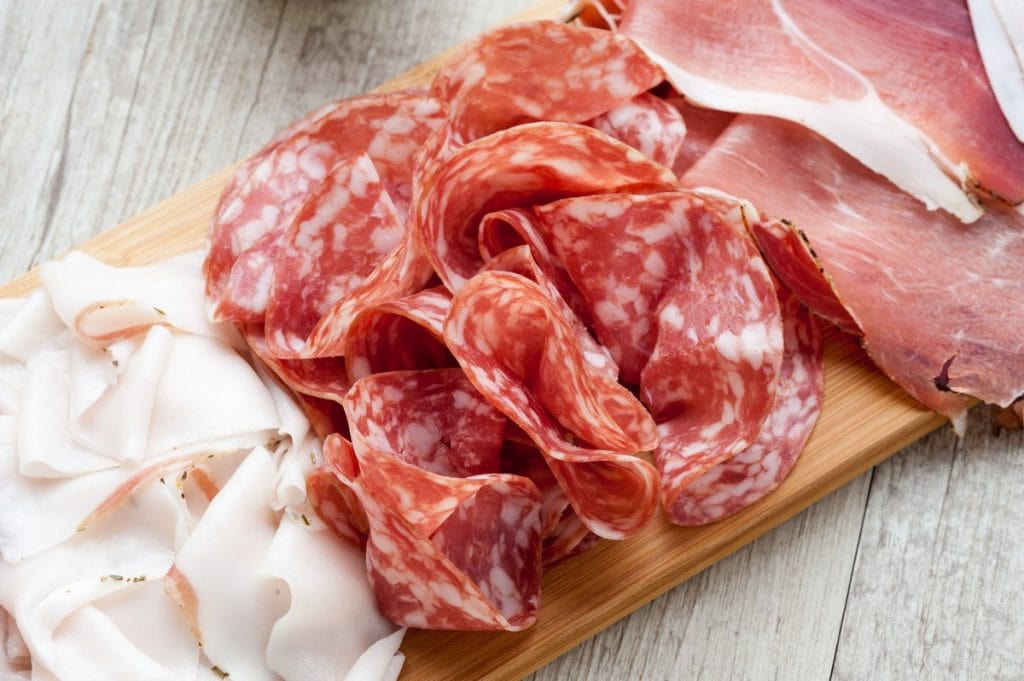 Charcuterie board, from culatello to mortadella
There's no aperitivo without a fancy charcuterie board: the term originated in France and it can be transleted to "pork-butcher shop", but the modern version of charcuterie board does not involve only cured meats, but also cheese, toasted bread, dried fruit, grilled vegetables, breadsticks and preserves such as sun-dried tomatoes, pickled onions, olive tapenade and so on. But let's stick to the cured meats now: Italy has a wide selection and a very old tradition of salami, prosciutto and more, and each region has its own typical products with specific taste. For a full board, don't forget to search for culatello, a refined variety of raw prosciutto ham, made with the part of meat that is closest to the pig's rump, and Tuscan finocchiona, a fennel seed flavored salami, a little less aged than the avarage one. Also, you may want to amaze your guests with a a few slices of lardo (lard), a fat cured meat with herbs, pepper and salt (try the one from Colonnata for a boost of taste), together with lonza, made from pork shoulder. And now, the final touch: cut some pizza bianca (the traditional Roman simple, flat and salty pizza you can find in any local bakery) and fill it with mortadella, a cooked sausage made from ground pork meat that's been stuffed in a casing with peppercorns, pistachios and cubes of pink fat.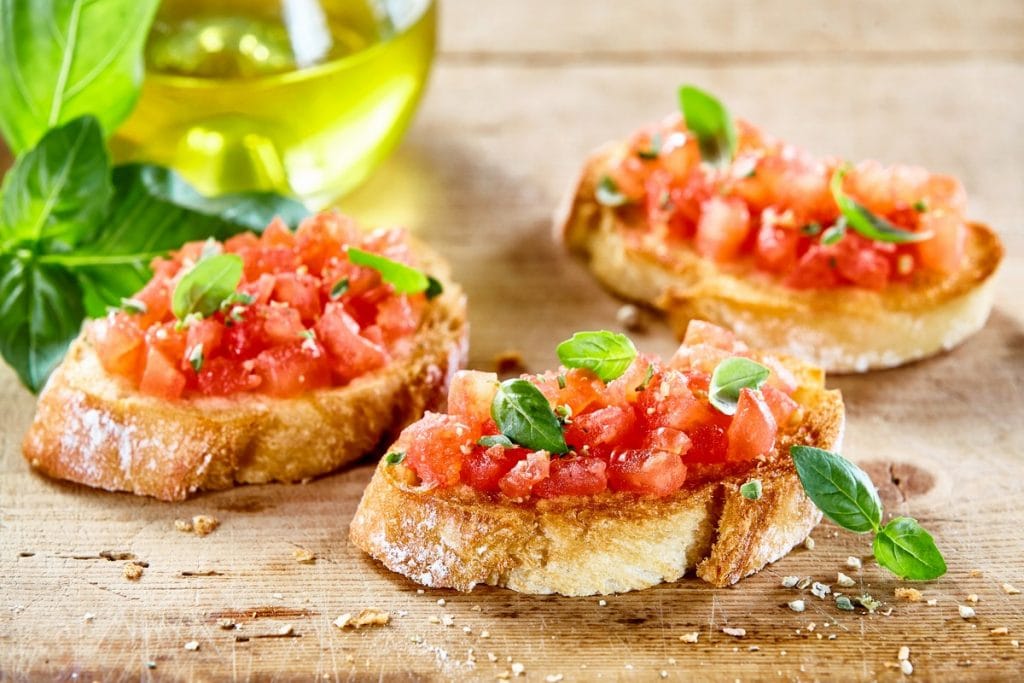 Beyond the boards: snacks and bruschetta
A complete aperitivo also involves crisps, olives, salted peanuts and other tasty snacks to indulge on while sipping a good glass of wine. Olives are a staple for Italians, together with breadsticks, focaccia or small tramezzini (the traditional Italian sandwiches: stay tuned cause we'll come back to this). But the queen of any respectable aperitivo is bruschetta, the toasted bread with fresh toppings and a good dose of extra virgin olive oil. First, let's be clear about the pronunciation: the correct name is broos-keh-t-tah, not broosheta, as the Italians always pronounce "ch" as "k". Anyway, we are talking about the most appreciated appetizer all over the country, topped with different ingredients according to the local habits and seasonal products. The most traditional bruschetta is the one with chopped tomatoes, basil leaves, a pinch of salt and some good olive oil, but you can make it with anything you like. Of course, you need a good piece of bread to start with: there are a lot of bread varieties in Italy, but not all the types are meant to be enriched with other ingredients. A traditional sourdough loaf is the best choice, but you can also try with loaves of larger size such as Genzano or Lariano (typical breads from Lazio), which differ in baking technique, thickness and colour of the crust, crumb and cavity. Give a chance also to the peasant pane cafone, a bread from Campania made with raw soft wheat flour, with no incision on the surface, or even semolina bread, a very hearty homestyle loaf with a chewy pale yellow crumb. As for the toppings, chopped tomatoes are always a good idea (try with cherry or datterino tomatoes), but you can also make a winter version by using grilled pumpkin slices combined with provola cheese and lard, or maybe some good pesto topped with ricotta tufts and black pepper.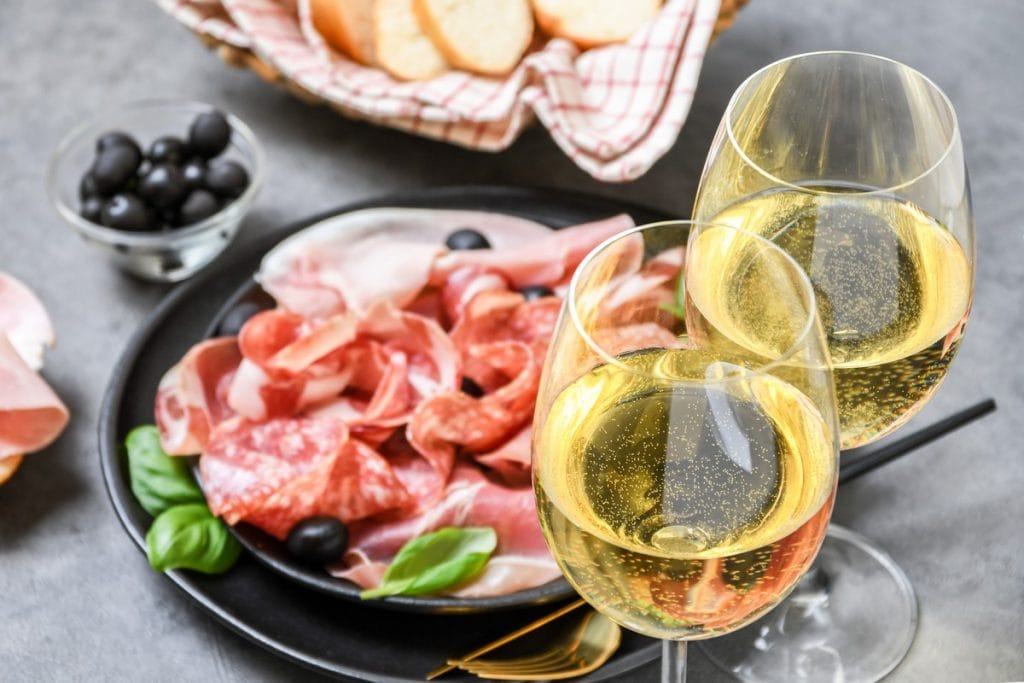 Drinks for the aperitivo: Aperol Spritz and bubbles
It's time to take care of the beverage side. One of Italy's favourites is Aperol Spritz, the aperitivo drink par excellence: it was born in Padua in 1950's, thanks to Luigi and Silvio Barbieri, who inherited their father's liquor company in 1912. The two brothers started to experiment and came up with a new recipe made with bitter, sweet oranges and rhubarb, called Aperol. The brand grew in popularity since then, but it was only in the 50's that the official recipe for the Aperol spritz was born. Making a good Spritz is easy: you just need some Aperol, Prosecco and a splash of soda, plus a few slices of orange to decorate the glass. A nice twist of Aperol Spritz is Hugo, a cocktail made with Prosecco, sparkling water, meant leaves and elderflower syrup. Negroni is also a popular choice for the aperitivo, made with gin, Campari, sweet vermouth and an orange peel to guarnish, but if you prefer tequila, then Margarita is the way, the perfect combination of salty, sour and bitter. You can easily make it by mixing tequila, lime juice and Contreau, and don't forget the salted rim! Of course, a good charcuterie board can also be paired with wine, white or red according to the food, but the rule number one for Italians is always the same: you can't go wrong with bubbles. Bubbles, in fact, go well with everything, any moment of the day and any occasion. Carbon dioxide and acidity are the two companions we would always like to have when creating a perfect pairing: they degrease, cleanse and revive the palate for the next bite. To begin with, we suggest two types of bubbles, of opposite character: either an Italian Method - Burt or Extra Dry - which caresses the palate for a soft start, or a bubble of great acidity and freshness, with minimal residual sugar, to reset the palate and prepare it for the tasting. In any case… cheers!
by Michela Becchi