What is kanelbullar (cinnamon roll)
When it comes to pastries, Sweden can boast one of the most popular inventions worldwide, a successful pastry that has become one of the strong points of many artisanal coffee shops and big international chains (Starbucks and Costa Coffee, just to name a couple). The pastry has been replicated in various ways: with or without icing, round or squared, of varying thickness, but always fragrant. We're talking about the kanelbullar, the famous sugar and cinnamon swirl typical of most Northern European countries and throughout the United States, where it's known as the cinnamon roll. The recipe dates back to the 1920s, and is often part of the traditional fika, the Swedish coffee break with dessert.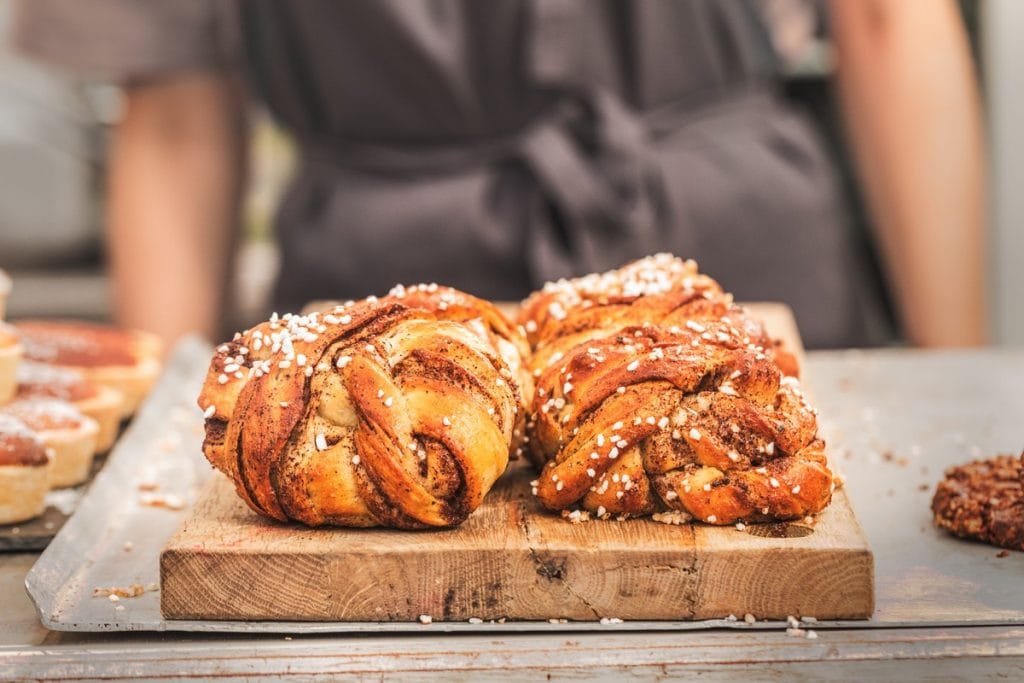 Origins of kanelbullar
WWI had brought several restrictions on the import of food products, including sugar, eggs and butter: so, as soon as the ingredients returned on store shelves, confectioners, bakers and housewives celebrated the end of the war through cooking, dedicating more and more time to sweet recipes, which had until then been neglected. There are few details regarding the precise origin of the cinnamon swirl, but it likely began to spread in home kitchens around the end of the 1920s, when the economic recovery of the country made it possible for Swedes to buy more delicious and expensive goods like spices, including cinnamon. It is thanks to the Romans, though, that kanelbullar was born: Roman traders, in fact, introduced cinnamon into Europe from Sri Lanka via the silk road. The fame of the kanelbullar over time became such that since 1999 a national day has been dedicated to it, "Kanelbullens dag", celebrated annually on October 4th.
Recipe for kanelbullar
Ingredients
25 g. yeast
250 ml. Whole milk
2 tbsp. vegetable oil
1 tbsp. sugar
1 tps salt
3 tbsp. cinnamon
400 g. "00" flour
75 g. butter
75 g. brown sugar
Melt the yeast in lukewarm milk, add oil, sugar and 1 tbsp cinnamon, mixing well. Sift in the flour to obtain a compact and smooth dough. Place the slightly greased dough in a large mixing bowl covered with a kitchen towel, for approximately an hour. In a smaller mixing bowl, mix the rest of the cinnamon with the brown sugar and the room temperature butter. When the dough is ready, roll it out in a rectangle 40x50 cm, slather with the butter cream and cinnamon using a spatula. Roll the dough and slice it 10-12 sections. Place theese on a greased sheet pan, cover them and let them rise for an additional 30 minutes. Preheat the oven at 220° C and bake for 12/15 minutes. Cool and glaze with sugar icing.
by Michela Becchi