Created to give prominence to social issues and research, the Gambero Rosso Foundation runs this column dedicated to women. Today we interviewing Albiera Antinori, who presides over the Marchese Antinori company with the support of her two sisters Allegra and Alessia.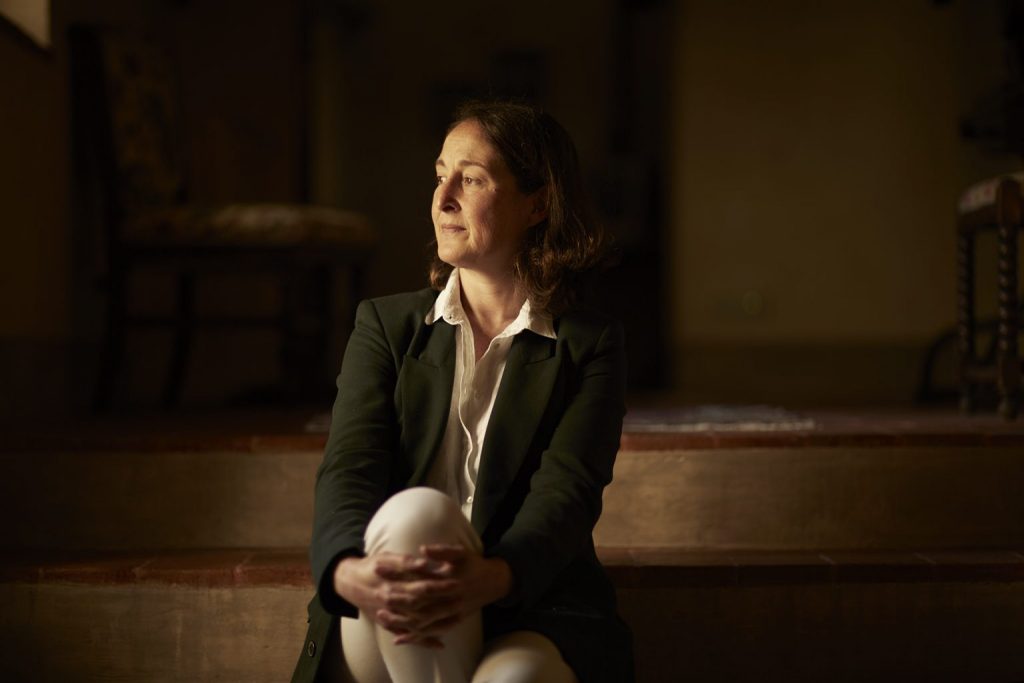 Interview with Albiera Antinori
As a woman, what obstacles have you had to overcome in your career?
I was 19 when I started working in the company in 1986 and, at that time, there were very few women in this field. In the last 30 years, things have changed a lot and today women are in leadership positions, making a strong and balanced contribution. In my view, I didn't encounter any particular obstacles or discrimination because I was a woman, but rather because of my inexperience and young age. It's also true that our company is an all-female family business, that's why the issue of internal competition has never arisen...
Three sisters, all of whom stayed in the company. It was not at all obvious...
Actually, thinking back over the past thirty years, it wasn't a foregone conclusion that the three of us would develop a great passion for wine, in a natural way, without any pressure. So natural, in fact, that there was no real 'official moment' when we started out at the winery. It all began with one harvest, then followed by many others.
In your current role, what management levers are you using to facilitate the female world?
First of all, let's start with the fact that women know how to do exactly the same things as men, perhaps even with more attention to detail and balance, as they strive for harmony in everything. Our company boasts a large number of female employees, and not because we had to meet pink quotas, but rather because we consider them a valuable resource regardless of gender. Our example of female leadership certainly helps to clear the way for the concept that women can hold top positions and perform as well as men.
What proposals or changes would you submit to the government authorities to speed up the achievement of equality?
A woman's working career is interrupted for a long time when she takes care of her children (a real job, often more complicated and in any case of paramount importance for society). Everything that can be done to support, help and stimulate during this phase is crucial in the long run. Crèches and schools, leisure services for children, dedicated transport, regulations for internships for minors, training courses for care home staff and part time jobs can be little, yet 'practical' things that support working women without having to interrupt their careers.
What methods and formulas do you suggest to make the male world aware of this gap? A gap that also has consequences on the GDP.
I believe that the only way to raise awareness is to inform, educate and train men from an early age about equal duties. The path to gender equality starts at home, runs through schools and arrive in companies.
What message or advice would you give to women who have the ability and desire to stand out, particularly those who are still struggling and the younger generation? Also in the case of the generational handover.
Never forget to foster those particular values that we have as women, rather than hiding them. Looking at the new generations, I think there will be an increasing number of women in top positions, since the majority of women went to college and were trained differently from my generation. Similarly, boys have also grown up with a more evident concept of gender equality. My generation still finds it difficult, however it gave impetus in breaking the mould. We have taught our children that there is no difference between men and women and that everyone studies, works and earns their position with commitment and passion.
Tell us an anecdote from one of your experiences on the subject.
When we opened our winery in the Chianti Classico area in 2012, our employees were used to work in the city centre, and this would have changed their habits. So we decided to design a beautiful little crèche within the new structure in the countryside, thus enabling young mothers to have their children close by and avoiding too much travelling. When we asked how many people would use the service, there were practically no takers. Perhaps the answers today would be different.