The origin of Gaja's production
The story began with an inn, the Osteria del Vapore (vapore means steam). In the middle of the 19thcentury, the Tanaro river wasn't the insignificant stream it is today, and Barbaresco had a port with a ferry that connected it with Alba. "Near the dock was our osteria, and our production of wine began there. Among the many visitors were drunks and gamblers, some who ended up betting their wives and their vineyards". Gaia Gaja smiled. In 1859, Giovanni Gaja – from a family with Spanish origins that came to the Langhe zone in Piedmont in the mid-17thcentury – began to bottle wine. "When everyone was investing in Barolo, my great-grandfather Angelo and his wife, Clothilda Rey, invested in the best land in Barbaresco. At the time it was considered a minor wine, less structured, less potent, less long-lived than Barolo". Gaia's grandfather, Giovanni, was even more ambitions and added to the family land the crus that made the winery great: Sorì Tildin, San Lorenzo, Costa Russi. "And he transformed that difference into value". They only vinified their own grapes.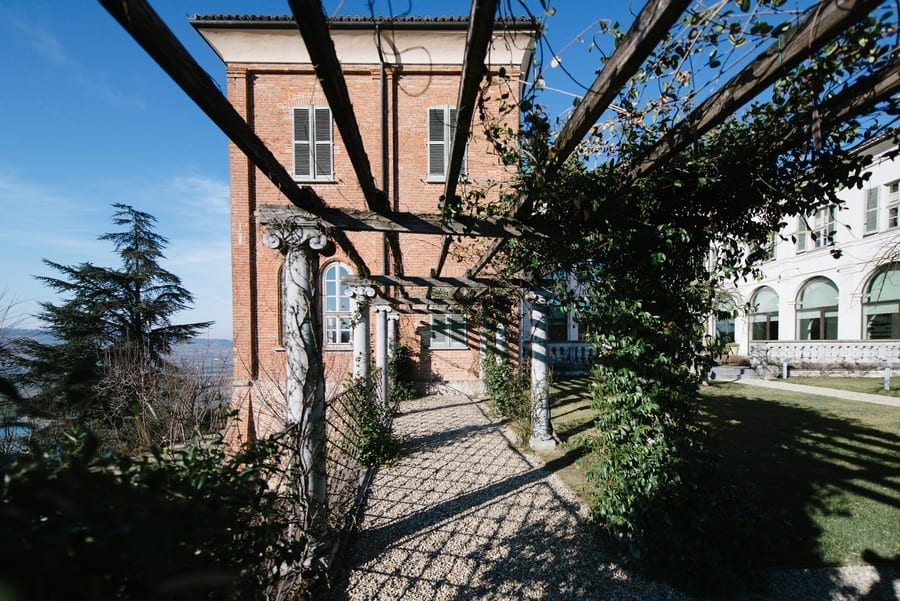 Angelo's big moves: the use of barriques and the American market
In 1961 Angelo, Gaia's father, began working in the family firm and decided to vinify his vineyards separately and to tell the whole world about them. He was among the first to use barriques, and the wines were different – softer, silkier, more intense. His other big move was to enter the American market, which promptly exploded. Today Gaja stands for the quintessence of Italian wine in the world. We have seen those labels, with their minimalist design in black and white, in the most surprising places around the globe, from a restaurant in a village outside Taipei to the alleyways of Jakarta to Italian restaurants in the dangerous outskirts of Sao Paolo.
Gaja's future
In 1995 and 1996, the firm made two peerless purchases, first Pieve di Santa Restituta in Montalcino, then Ca' Marcanda in Bolgheri. We asked Gaia: And now? Will you go further south? "No, although I find Marche, Campania and Sicily fascinating", explained Gaia, who has a weakness for whites with longevity, "I'm still convinced that Piedmont is a land for whites that can age a long time". What is the most important thing your father taught you, we wondered. Gaia answered: "keep a low profile". She is as determined as she is curious. How does she answer to those who say that Gaja wines are too expensive? "I say they shouldn't buy them. It's not as if the doctor ordered them". And what about sustainability? "Natural wines are in conflict with conventional practices, just as the modern style was in conflict with Piedmont 40 years ago. Any break with the past brings with it extremes and errors. It's risky but also very useful, because it requires the conventional winemakers in each historical period to examine and go past their own limits. Wine and viticulture need good examples and innovation".
"Sometimes, though, with natural wines, the variety or the territory is not recognizable – only the style of vinification. Those wines are all about method used, but don't express who they are". So what does Gaja do? "We work to protect the proliferation of the life in the soil, among the rows of vines, around the vineyards. Our objective is to favor the resilience of the vines to changes and to adversity that has become unpredictable. We move ahead through observation and constant experimentation with new practices such as different management of grass-growing and of the canopy, of how to time pruning, for example. The philosophical inspiration is in some ways biodynamic, but we don't follow any specific protocol because it would be limiting. We look for the best path possible for the needs of our vineyards. Since 2004, we have been producing our own compost, an injection of life for the soil".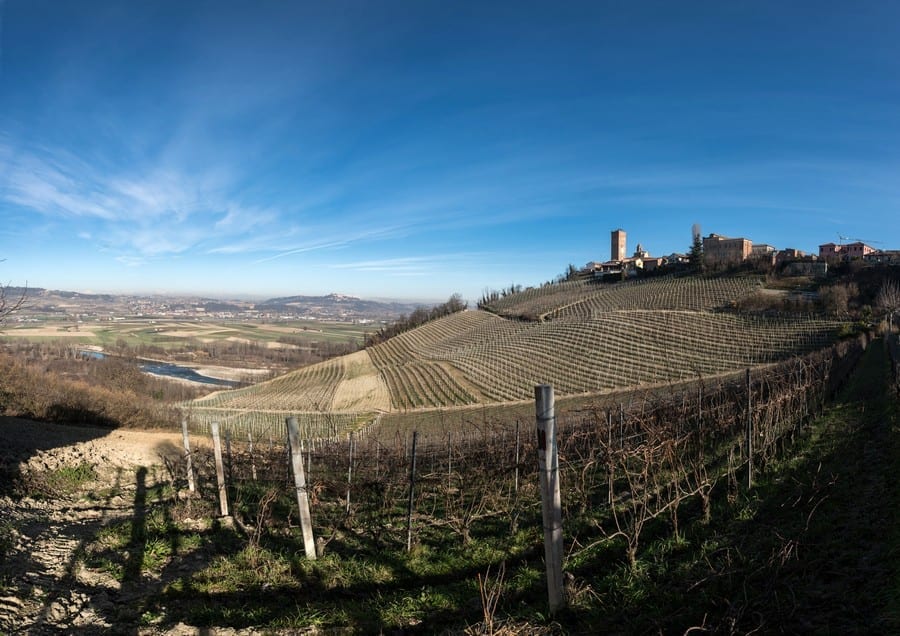 The role of climate change on the environment
While we were talking with Gaia – it was February 5 – the temperature outside was 15°C (59°F) and it hadn't rained in Barbaresco for 110 days. To combat weather that is so warm and dry, growers must maintain the humidity of the soil. Some vineyards don't get plowed and grass growing is constant. The grapes that come into the winemaking facilities are riper and softer. (In the 1960s, the typical pH of Barolo was 3.1. Today it is 3.7.) Oxygen-free environments, such as cement, are gaining ground.
Gaia and her sister Rossana – Giovanni is the youngest, just graduated from university and ready to leave for the United States for a master's degree – have made a strong push towards healthy viticulture. Climate change is the challenge today and tomorrow, and they have convinced their father to invest in collaboration with botanists, entomologists and various universities. "Every monoculture (like vines in this part of the world) impoverishes the soil. We went to Alta Langa to select flowers and plants that we don't have anymore. We planted this mix in our vineyards", Gaia told us. The latest experiment is with bees, which have precious yeasts inside their bodies. "They are our warning light for the health of the vineyard", added Rossana. "As defense against insects and disease we use plant extracts: propolis, cinnamon, mint, seaweed extracts, rosemary".The result is that in the 2014 harvest, only copper and sulfur were used. "We don't have precise roles in our family, or bosses. Everyone sticks his or her nose into everything", Gaia commented.
Consistent quality has always been a feature of the family's wines: 53 Tre Bicchieri in 29 editions of Vini d'Italia, more recognition than anyone else. Rigorous, we said. In 1946, the estate's entire production was sold in bulk, or as a basic wine. The same thing happened in 1972,1984,1992 and 2002. There were no crus produced in the 2012 vintage year, but with 2013 and 2014, the conversation changed. "In the past, they would have been considered minor years. Now they are great ones. The 2013 is a vintage that I adore, a year of great finesse and drinkability, with an ethereal, fragrant nose. Perfect grapes with sweet tannins – a vintage that brought out the character of each single vineyard. While in 2014, it rained much less in Barbaresco than in Barolo, the wines are more acidic and mineral. There will be surprises".
Vintage emotion: "that 1989, with the fragrances of the Barbaresco breeze!"
We open a Barbaresco 2001. Gaia has a talent both for tasting and story-telling. She loves subtle wines and traditional styles, such as those of Bruno Giacosa, Giacomo Conterno, Giuseppe Mascarello. We ask which are her favorite years. "I love 2001,1999,1989 and I'm particularly fond of a wine I drank in San Francisco in 2004, in a noisy, crowded restaurant. A large group of collectors were pouring exceptional wines, too many, without even paying serious attention to them. The atmosphere was rowdy" Gaia says. "Then I put my nose into a glass of our 1989 Barbaresco. It was like a sudden awakening. That wine had exactly the fragrance of a Barbaresco breeze, of certain corners of the town, of the stairs that go down into the wine cellar. It was a wine that shouted out!"
International Business: "aim for Eastern Europe and Asia"
Eight Gaja wines out of ten are sold abroad. The United States leads the buying, then comes Germany and Switzerland. We ask, "How's the world wine business?"
"France has enjoyed two basic allies: its grand cuisine, which ruled everywhere in the world, and its eternal rival England, which promoted (for its own reasons) the culture of Bordeaux wines in the various countries of the ex-Empire. It's embarrassing how Italian wine has always been dismissed, but things are finally changing". Bordeaux now is in difficulty and Italian wine is gaining ground. "The Italian government has to invest in education, above all where there hasn't been much emigration: Russia and China. Italian restaurants have always been the best ambassadors of Italian food, wine and lifestyle".

In 2015, the average price of still French wines was about 5.60 euros per liter; that of Italian wine, 2.52 per liter. "A difference like this can be explained above all by the ability of the French to showcase, communicate and market their wines better than we do". Italy rules in the production of wines to drink with food. "We need to be present also on the wine lists of ethnic restaurants", Gaia points out, and she warns, "In terms of export, we are still underestimating Eastern Europe. We have to remember Albania, Croatia, Slovenia, Poland, the Czech Republic". And imports? "Pay attention to the quality of the wines of Ribeira Sacra in Spain". Take a Gaja's word for it.
by Lorenzo Ruggeri