A hundred years have passed, and few people remember that between the end of the 19th and the beginning of the 20th century, Italy was the second-ranking country in the world, after Russia, in hemp production. Prohibition laws in the United States and the acquiescence of the Italian government made the plant illegal, banishing instantly centuries of history and peasant culture. "The first agricultural census of the Italian republic in 1861 revealed a substantial amount of hemp. The stalks were harvested and put to soak in water. In this way, the material softened and the fiber could be extracted mechanically, to be processed," explained Rodolfo Santilocchi, professor of agronomy and grass cultivation at the Università Politecnica in the Marche region. The extracted fiber was turned into rope, fabric, paper, building materials and even into an entire automobile: the Hemp Body Car by Henry Ford (1941) was made and operated entirely with soybean and hemp.
Benefits in the fields and the body
Hemp is an excellent resource for sustainable, modern agriculture. It is not intensive and adapts well to crop rotation. "After hemp, you can grow wheat or corn the year after because the terrain is left clean. Since certain crops disappeared (sugar beets, for example), there are few species that permit rational rotation," explained professor Rodolfo Santilocchi. Hemp offers an efficacious way to maintain the fertility of the soil. It doesn't require harmful and expensive pesticide. It is a great resource for bio-building and for fabrics. The study of systems of mechanical fiber extraction is underway. But hemp seed is also one of the most useful oil-producers in term of nutrition. It often has a role as a food supplement thanks to its high essential fatty acid content, particularly Omega 3 and 6, substances which are rarely present in the right proportions in other vegetable oils. Moreover, it is rich in vitamins A, B and D, essential for fighting oxidation stress and free radicals. Consumption of hemp seeds and their oil extracts (obtained mechanically rather than with chemical solvents) helps raise immune system defenses, reduce cholesterol, fight diabetes, and combat vascular disease. It is useful in treating psoriasis and depression. Welcome to the new super-food.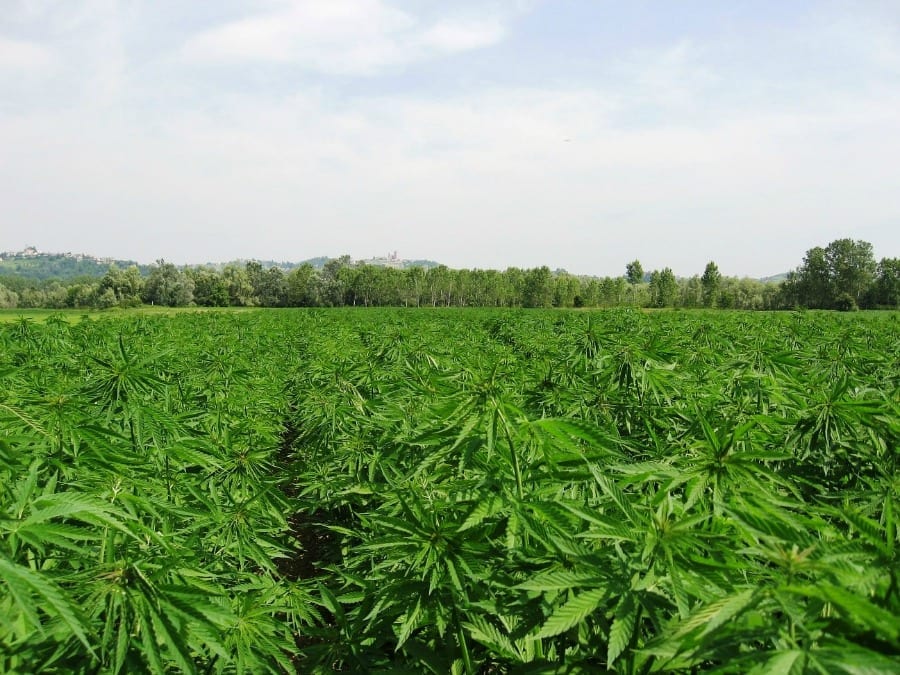 Identity card
Hemp is an annual plant belonging to the Cannabinacee family. It grows well in fertile alluvial plains, so was traditionally grown in the best valley floors. Nevertheless, it adapts to many soils, up to 15oo meters above sea level. It was a very common crop all over Italy and around the world. According to the climate, it is planted between the end of March and the end of April. Hemp grown in Italy has to have a THC level (active ingredient: delta-9-tetraidrocannabinolo) less than .2%, and it is commonly known as canapa sativa or industrial hemp. There is, as a matter of fact, no true distinction between hemp, cannabis and marijuana. They are the same plant, but with different concentrations of THC.
Hemp's different uses
Today, the most desirable part of canapa is the seed. "It is not really a rediscovery," commented Santilocchi, "but a true discovery. Never before 2000 did anyone in Italy think about eating hemp seeds. However, they are a healthy and complete food." Indigenous Italian hemp (the most common cultivar is Carmagnola), is mostly a fiber-producing variety. It can grow to 8 meters and harvesting the seed is difficult. "Today, the hemp grown in Italy is mostly Futura 75. It is more suitable for hand-harvesting the seed. But we are experimenting with an Italian variety that could achieve the same scope," said Marco Cartechini, a young grower and miller from Marche, one of the first to launch this new adventure. "When I came back from Biofach in 2005, I was amazed at what they did with hemp in Canada. So, a little bit jokingly, I spoke to my two friends, Mattia Guarnera (owner of Birrificio Guarnera in Jesi) and Antonio Trionfi Honorati (owner of a farm of the same name in the hills near Jesi). We decided to try something together." In his mill in Montecassiano, specialized in the mechanical extraction of oily seeds, Marco produces an excellent hemp oil, Made in Natura. His mill also turns out flour from hemp, linseed and sesame which lend themselves to creativity in many kitchens.
Hemp's uses in the kitchen
"Spin me, don't smoke me" is the title of a cultural project led by Antonio Trionfi Honorati. "We intend to recreate the hemp process in the Vallesina. Until the mid-1960s, it was one of the traditional crops. Hemp is 100% ethical. It is a seasonal product and it gives us oil, flour, and fiber for many different uses. It doesn't need anything, it doesn't ask for anything, and in return it covers, warms and feeds us." In the agriturismo, Al Casino del Marchese, in Jesi, hemp seeds are always on the menu. They are used in one of the dairy's excellent cheeses and featured in a line of completely natural cosmetics. Mattia Guarnera has a completely different approach. His brewery produces beer that is made at least 51% from material grown completely on his farm. He uses dried hemp flowers instead of hops. The results are Belgian-style beers with a completely personal taste, dominated by a bitter and herbaceous flavor that is rarely found elsewhere.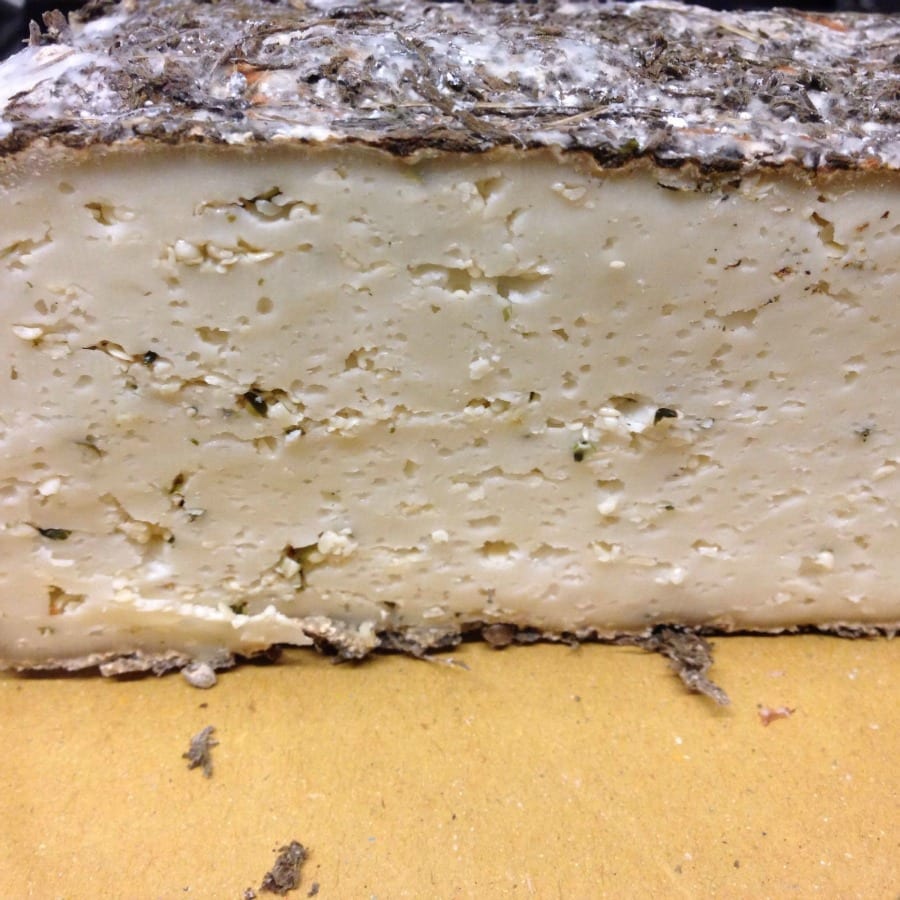 Fresh pasta made with hemp flour
Moving on from Marche to Lazio, we find the story of Felice Arletti, the director of Agriristoro Il Calice e la Stella in Canepina (Viterbo). His was the first place in Italy to offer a tasting menu based on hemp, beginning in 2004 (see Gambero Rosso from April, 2016 – Italian version). "Ours is an agricultural project. We want to bring agriculture and the traditions of our land to the table. We can't ignore a product like hemp that actually gave its name to our town, Canepina, from canapa, the Italian word. Here, bridegrooms also received household linens when they married, and they were always made of woven hemp. Mine are made from the hemp grown on my grandmother's farm." In his restaurant you can taste the original fieno di Canepina, an historic pasta dish made with hemp flour, back in production in the local pasta factory, Fanelli. "This was the only fresh pasta in 1600, and it was the only one using eggs. That was the sign of wealth in a town that was the center of hemp trade." The pasta is finer than tagliolini. It was traditionally boiled in water and then dried on a hemp cloth so that it would absorb all the sauce it was served with. "Today we serve hemp pasta with a basil and nettle pesto or with a white ragout of rabbit and hazelnuts from the Cimini hills. There are 400 years of history in a single dish."
Two Ligurian gelaterie, Perlecò in Alassio and U Magu in Pietra Ligure, make hemp gelato: Fior di Cannabis is made with hemp flowers. It has a pleasant, aromatic flavor and maintains the nutritional virtues of the plant. The use of hemp seeds in the kitchen is widespread. Once decorticated, they are ideal for enriching soups. Toasted or plain they can be added to yogurt or used for breading. Hemp flour is starch and gluten-free, rich in anti-oxidants, a perfect health food. It can be used raw as a spice, or in bread-making, combined with other flour. The flavor is grassy, slightly bitter, lightly balsamic, and not easy to pair with other sensations. But the chefs all over Italy are working to find ways to bring this ethical, healthy and tasty product to the public. "Agriculture, health, cooking and new opportunities for work come together in the rediscovery of hemp-growing," proclaimed Giovanni Bernadini, president of Copagri in the Marche. "They are basic synergies for relaunching the agricultural sector. Reviving rural and culinary traditions and making something new of them is the best stimulus for our nation's economic recovery. It's a sign when a centuries-old product has new success thanks to the interest and passion of the young, a group that never knew about it before. The young are our future, and hemp can have a future in agriculture."
by Laura Di Pietrantonio