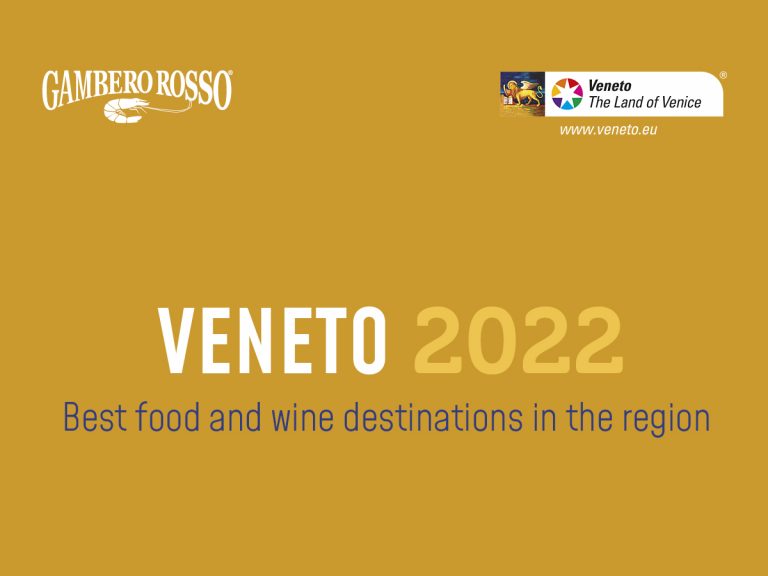 In the online guide Veneto 2022 you can find the best restaurants according to Gambero Rosso. A new way to discover wines, olive oils, typical products, trattoria, pizzerias and great restaurants.
Great landscapes, Unesco heritage, art cities, food and wine specialties. Veneto: a region to discover
Veneto is a large region, a microcosm that goes from the enchanting Garda basin to the mountains, to the sea, from the rolling Prosecco hills to the Po River Delta. We are in a land that concentrates some of the most evocative cities of art – Venice, Vicenza, Verona and Padua just to name a few, can solicit the imagination of the whole world – which represent Italy in its complexity, in the set of diversities that make it up and which, from a taste perspective, really offer the best our country knows how to express. We mentioned Prosecco, but we can also talk about Amarone, Valpolicella, Lugana – one of the Italian whites that has literally become huge internationally – and we can mention Pandoro, which means Christmas, the extra virgin olive oil produced around Garda or on the Euganean, Berici and Asolani Hills, the traditional cured meats that are a real art form here, rice that has one of its territories of choice around Verona. Not to mention the cuisine and restaurants that reach truly high peaks in the Veneto. All this and much more is a topic of which we at Gambero Rosso are tireless narrators and communicators: we never tire of talking about the Italian food and wine riches and above all we never tire of looking for them. As for pizza: yes, what should be the flag of Campania and which is instead – in actual fact – one of the products of excellence of the Veneto Region that expresses some of the best pizza makers in Italy. We wanted to put all this online, supported by the Veneto Region, to give body and substance to the best food and wine companies in the seven provinces that make up one of the most fascinating territories of the Italian peninsula: addresses, stories, links to build delicious itineraries to discover flavours and unique people.
«To the natural and artistic beauty, the Veneto also adds those of the local food and wine tradition – to quote Mr Federico Caner, Councillor for EU Funds, Tourism, Agriculture and Foreign Trade of the Veneto – Your "traveling while tasting" experience will also lead you to learn about the traditions and culture of the Venetian people. The itineraries of taste winding through landscapes of rare beauty. The Strade del Vino and Typical Products itineraries are part of this context, routes of landscape-environmental, cultural and recreational interest, perfectly signposted and along which food lovers will find wineries and other gastronomic companies, which will open their doors to welcome you cordially.»
The guide in figures
2 languages: Italian and English
761 tried and tested addresses
278 indexed spotlights on restaurants, pizzerias, street food and bakeries
221 addresses of coffee bars, pastry shops and gelaterias
242 wineries and their labels
20 olive oil companies and their extra virgin olive oils
gamberorossointernational.com/veneto