There are now all kinds of meat substitutes. In addition to substitutes and artificial meat, however, the many simple recipes made with legumes, grains and vegetables are all valid. Burgers, for example, or even vegetarian meatballs, which can be enjoyed as is or used in savoury side dishes, dipped in sauce, fried or baked in the oven. Whatever way you choose to eat them, you are always on the safe side with meatballs! Here are some ideas to prepare them at home.
Vegetarian meatball recipes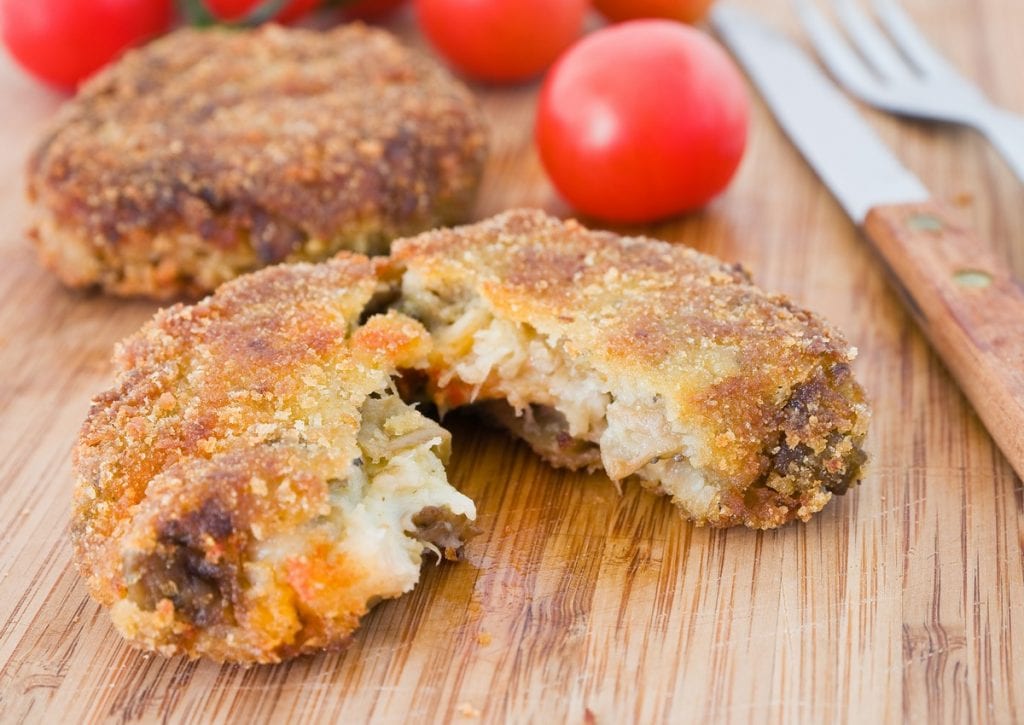 Eggplant meatballs
Perfect summer variant for vegetable lovers, eggplant meatballs are simple, delicious and also anti-waste: aubergines cooked in a pan are in fact combined with stale bread soaked in water. The aromatic herb par excellence in the warmer months is undoubtedly basil, but for irresistible vegetarian meatballs you can think of re-proposing all the flavours of Parmigiana in a sandwich. Adding, therefore, chopped scamorza cheese, grated parmigiano cheese and cherry tomatoes to the dough, or - for a vegan version - tomato and nutritional yeast, a worthy substitute for grated cheese.
Seitan meatballs
Ubiquitous in the vegan diet, seitan is a dough extracted from gluten and used as a meat alternative, to prepare sauces, stews, ragus, burgers and meatballs. It can be prepared at home starting from gluten, cooked in boiling broth for about 40 minutes, but it is now available in all supermarkets, even the smallest shops, as well as in organic stores. How to use it for meatballs? Just cut it into small pieces, chop it and then mix it with the ingredients you prefer, giving it the classic round patty shape and cooking everything in a pan with a drizzle of olive oil.
Bulgur meatballs
Very popular in Middle Eastern cuisine, bulgur is a steamed, dried and ground sprouted durum wheat, consumed since ancient times (even by the armies of Genghis Khan!). In addition to using it in the preparation of soups and broths, it can be used to make delicious meatballs. On the market it's found pre-cooked, so just cook it in water (in a 2:1 ratio with bulgur) for about 10 minutes, then add it to vegetables, potatoes, parsley or other ingredients to taste. The bulgur meatballs can be cooked in a pan with a little olive oil or in the oven.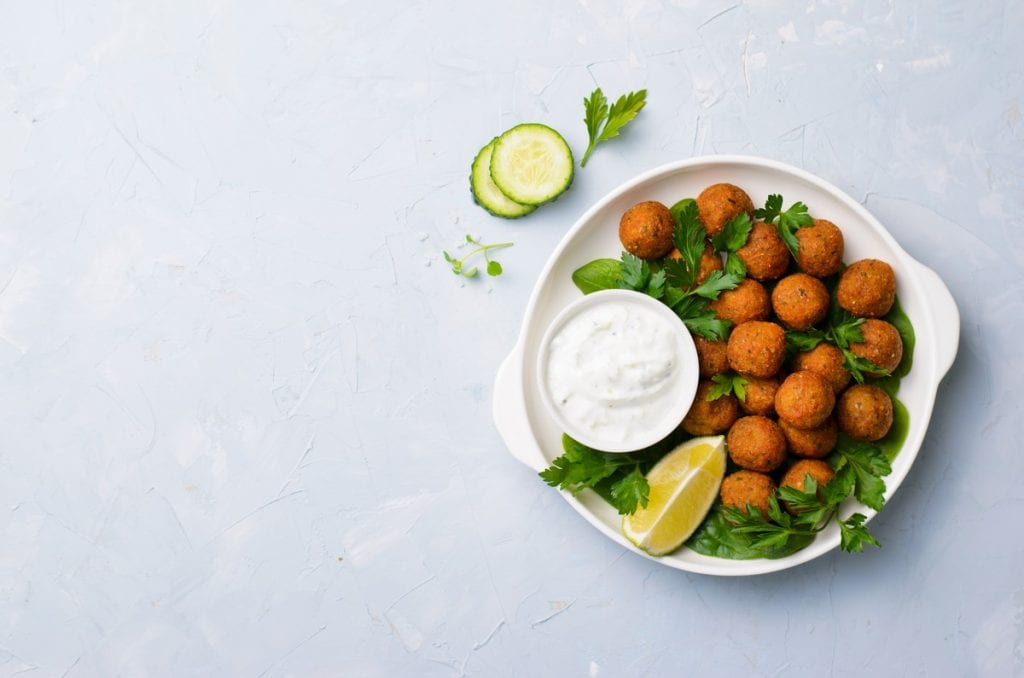 Falafel
A specialty of Middle Eastern origin known and appreciated almost all over the world: these vegetarian meatballs have long conquered everyone's palate, thanks to their spice-rich taste and probably also due to the increase in vegetarians and vegans, who prefer them to kebabs and to replace traditional meatballs. Street food par excellence, falafel are good at any time of the day, inside a pita or on their own, accompanied by fresh yoghurt sauces perfect for dampening the spicy component. They are mostly prepared with chickpeas or broad beans, but beans can also be used, along with garlic, cumin and coriander.
Tofu meatballs
The production of tofu is very similar to that of cheese: even this product derives, in fact, from a process of curdling the juice of soybeans. There are three variants: delicate tofu, which holds more liquid and has the consistency similar to that of a pudding; Asian solid tofu, produced with the use of a fabric that wraps it and absorbs more liquid in the coagulation phase; and Western dry tofu, a particular variety with the lowest amount of moisture. There are many ways to use it in the kitchen, both cooked - lightly seared or fried - and raw, even better if flavoured with spices and herbs. For meatballs, the usual procedure applies: mince, season to taste and then cook in a pan.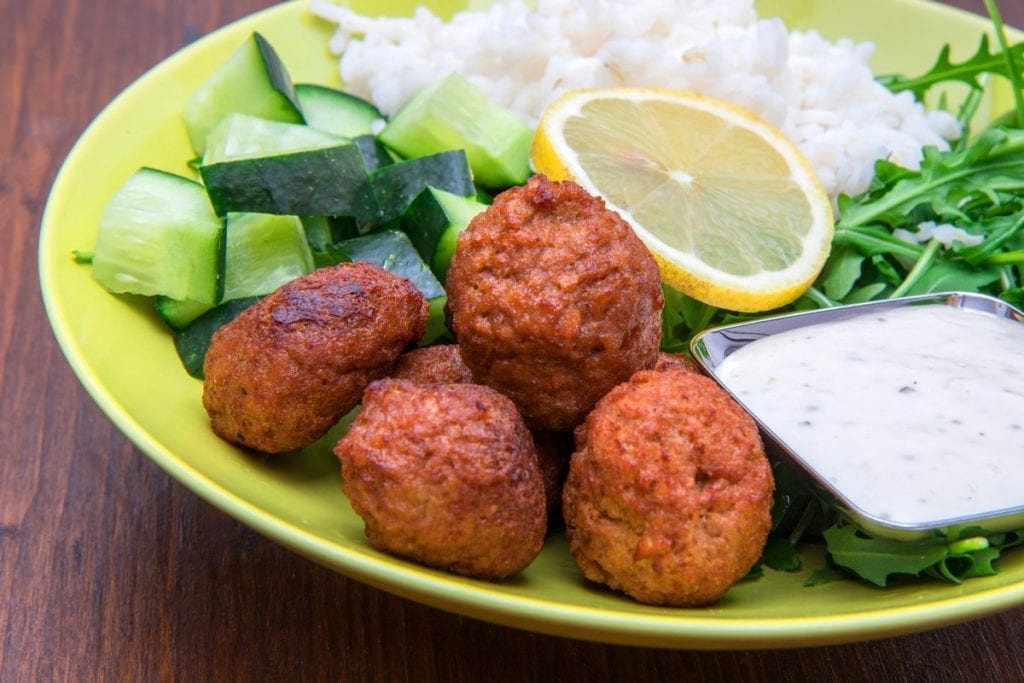 Soy meatballs
In addition to soybeans, flakes are very popular on the market, simple and practical to use at home to prepare vegetable ragout and vegan meatballs. In fact, it is sufficient to rehydrate the desired quantity in water for about 10 minutes: once ready, the flakes must be squeezed and then treated like any other ingredients, then added to preferred vegetables, spices and aromas. Before cooking them in a pan, it is advisable to dredge both sides in a little flour.
Pallotte cacio e ova
Preparation of peasant origin typical of the Abruzzo tradition, consisting of the two main ingredients of the countryside: cheese and eggs. Many also use stale bread soaked in water, but the purists of vegetarian meatballs made in Abruzzo claim that the only necessary ingredients are pecorino and farm fresh eggs. In any case, these are tasty and soft meatballs, fried and then simmered in abundant tomato sauce.
Potatoes meatballs
Also in this case a recipe that can be vegan or vegetarian, depending on tastes and needs: boiled potatoes go well with grated Parmigiano, but can also be mixed with other ingredients, from onions to dried tomatoes, from zucchini to olives. If you do not want to use eggs, it's better to add some breadcrumbs to give greater consistency to the meatball, which in this case is best cooked in a pan: it can also be done in the oven, but with a drizzle of olive oil in a pan you will obtain a delicious crust on both sides that will embellish the dish even more.