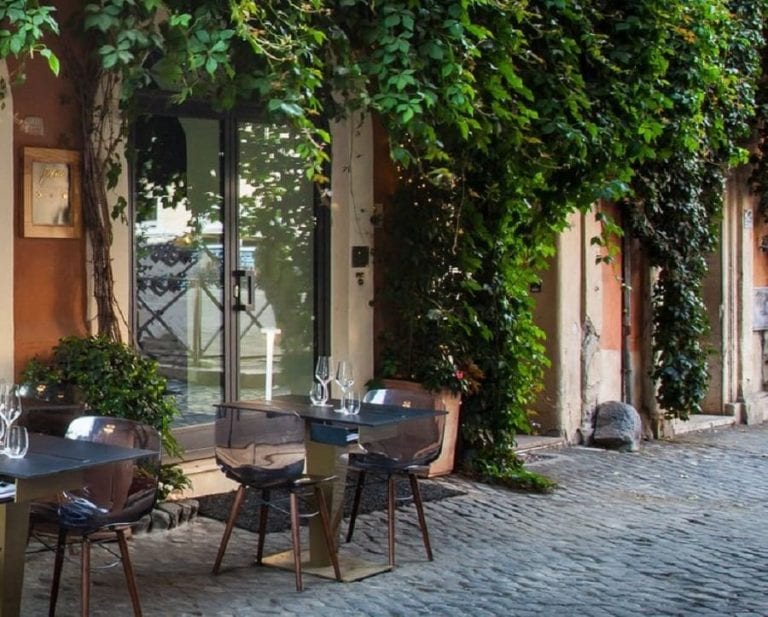 Forced to close at 6 pm, many restaurateurs have chosen to extend their lunch service to the late afternoon. A habit that never before, until now, has proven successful in Italy. This time however, even famous names have embraced the idea, including Ciccio Sultano, Giulio Terrinoni and Rosanna Marziale.
Open only for lunch. But through to late afternoon
Claiming the inadequacy of the provision that forces all Italian restaurant and food service establishments, without any distinction whatsoever, to close at 6 pm, has not prevented many businesses from rolling up their sleeves, once again reorganising their offer and business hours to the public. Not an easy challenge, especially for those restaurants that by nature and territorial context have always staked everything (or almost everything) on the evening shift. Now they find themselves evaluating how much it can be worth, in terms of cost-benefit ratio, to be open for lunch. More than one, however, has chosen to turn around the senselessness of a measure that allows a restaurant to welcome guests for a good part of the afternoon, making them an opportunity to change the service approach. The idea is extending the lunch service, leaving diners the freedom to decide whether to sit at the table well beyond the canon in the interval that, in Italy, hardly goes beyond 3 pm (in other countries the time is more flexible, and even the more luxury tables guarantee greater flexibility). After all, necessity sharpens ingenuity, just as is happening inside some hotel restaurants which, in compliance with the rules, are trying to circumvent the limits of restrictions which, we repeat once again, show a manifest inability to interpret the nature (and value!) of the industry.
Open kitchens non stop. Those who adopt this
Let's review the businesses that first decided to open their kitchens for an extended service, which could also entice customers to change their dining habits. This is openly explained by Ciccio Sultano, who in the coming weeks will open the kitchen of his restaurant Cattedrale in Ragusa until 4 pm: "Our customers will be able to sit at the table by 4 pm, the kitchen remains open also in the afternoon. We bend, but we don't break. Food is culture, it is fun, it spells respect." In Rome, Giulio Terrinoni promotes a similar message: in the heart of the city, Per Me restaurant will offer a non-stop lunch service, from noon to 6 pm, every day, "to guarantee to our guests a unique experience in total safety, indoors or in our streetside gardens." The Tappi Home Delivery service continues in parallel, from 12 to 9 pm. Not far away, with its privileged view of Piazza della Chiesa Nuova, Pipero will also be open for lunch until 4.30 pm, while continuing with the Piperhome food delivery. Same hours for the kitchen of Pianostrada not far beyond, while Rimessa Roscioli goes on until 6 pm, as does Alfredo alla Scrofa. And in the heart of the Appio Latino district, the management of Epiro – who have chosen to open for lunch, in the canonical time slot that ends at 3 pm – will keep the kitchen open for the service throughout the afternoon for take-out dishes chosen from the menu, until 6.30 pm.
While in the Porta Portese area Davide Del Duca will welcome guests at Osteria Fernanda every day, from noon onwards, to eat until 6 pm: "We do everything we can not to give up, so as not to lose contact with all of you who in these months stayed loyal to us, to try to continue to support the supply chain of excellence from which we purchase raw materials." At the weekend, those who are in the area can also take the opportunity to eat a pizza after hours: Pier Daniele Seu and his team (Seu Pizza Illuminati), in fact, have decided to open for lunch, and only at the weekend extend the hours service from noon to 6 pm, non-stop. But in the city, where the idea seems to have already taken hold, two beautiful hotel restaurants are also opening for extended lunch: Imàgo at the Hassler hotel (but only on weekends, from 12.30 to 6 pm) and Vilòn restaurant of the Adelaide hotel, for all day eating during the week and Sunday lunch, always from noon to 6 pm.
The afternoon lunch, from Turin to Milan, to Caserta
Meanwhile, in Milan, an always combative Maida Mercuri proposes a dining service that extends into the afternoon: from 12 noon to 6 pm (last order at 5 pm), at the Pont de Ferr (which for a few months has welcomed at the helm of the kitchen Luca Natalini). Guests can choose from the dishes on the weekly menu, between a tongue stew with salsa verde and an onion soup with brioche and parmigiano, or roasted veal with sautéed chard. Two dishes of your choice, for 20 euros. In the city, but only on weekends, Andrea Berton also offers an unprecedented double lunch shift: the first is more canonical, from 12 to 2.30 pm; for those who want to linger a few more hours in bed, the second shift is from 3 to 5.30 pm. A comfort lunch extended to the whole afternoon is also offered at Madama Piola (with the signature of Christian Milone), in Turin, where on the weekend diners can eat from 11 am to 6 pm. Same happens, much further south, in Caserta with Rosanna Marziale, who from October 30, every day, at the Le Colonne restaurant opens the kitchen from 10 am to 4.30 pm. While Francesco Martucci's pizza, at the Masanielli, can be enjoyed until 5 pm. A bird's eye view of the Italian restaurant industry that never gives up. We will have to wait for the next few days to understand if the rapid evolution of the emergency will allow restaurants to find at least some stability in planning the best strategy. At the moment, the difficulty of reinventing oneself is already producing welcome benefits for customers. Now it's about supporting the industry by going out for lunch. Even in the afternoon.
by Livia Montagnoli