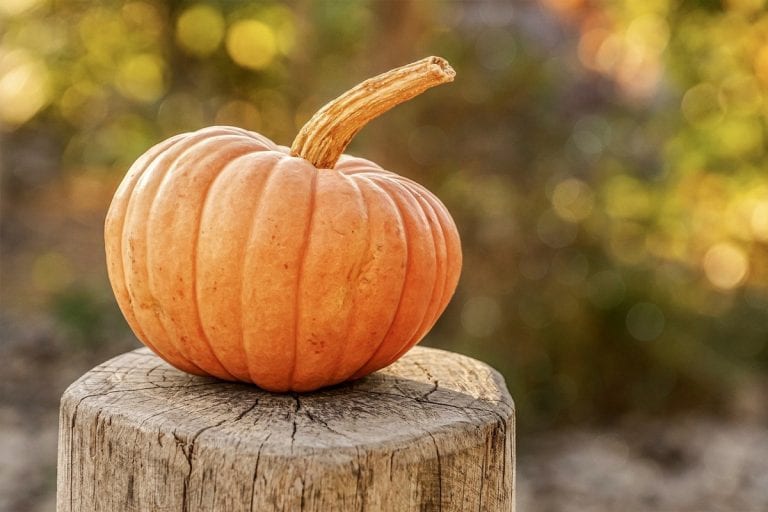 It is time to let aubergines and peaches go and welcome chestnuts, mushrooms and the first cruciferous vegetables. Here's what you need in your shopping cart in October.
October seasonal fruit and vegetables
Time for chestnuts, pumpkins and apples, as well as for olive harvest and the end of the grape harvest. October brings forth quite a variety of fruits and vegetables: the first cruciferous vegetables, such as the savoy and white cabbage, will accompany us throughout the winter. Pumpkins take centre stage in this season, but there are also leeks, celeriac, chard and onions, while fruit baskets are once again filled with apples and pomegranates. And then there are the mushrooms, the real stars among the most popular products and available in many varieties, each one better than the last. So special that they have their own kingdom since 1817, fungi play in fact a crucial role in the balance of ecosystems: if you want to learn more about their vital environmental function, biologist Merlin Sheldrake explains it in detail in his book 'Entangled Life: How Fungi Make Our Worlds, Change Our Minds, and Shape Our Futures'.
Mushroom varieties
But let's go back to cooking. Among the most common types of mushrooms in the kitchen, the button mushroom (Agaricus bisporus) deserves a special mention: one of the most widely consumed in the world, available all year-round, it can be eaten raw or cooked. Then there is the meaty cep (Boletus edulis) with its large brown cap, which grows in deciduous and coniferous forests from late summer to late autumn. And let's not forget the field mushroom, native to Europe and North America (Agaricus campestris), appreciated since Roman times and mentioned in Horace's verses, to sauté with a light mirepoix. Then the highly regarded Caesar's mushroom (Amanita caesarea), one of the rarest, eaten raw with salad by gourmets, the yellow-orange chanterelle mushroom (Cantharellus, Craterellus, Gomphus, and Polyozellus), with its irregular, wavy, convex and hollow shape, and the honey mushroom (Armillaria mellea), once called 'mushroom asparagus' because of the tastiness of the upper part of the stalk and cap. Lastly, the shiitake mushroom (Lentinus edodes) from the Far East and widespread in China since the dawn of time, its name comes from the Japanese words shii, oak, and take, mushroom, since in the Land of the Rising Sun it grows spontaneously on tree trunks.
October seasonal veggies: cruciferous vegetables and pumpkins
The first cruciferous vegetables, such as savoy and white cabbage, are starting to appear. They can be eaten raw or cooked to create colourful and tasty salads: enrich them with radicchio, rocket, valerian salad, puntarelle and some nice beetroot for an extra touch of colour. This is also the period for leeks, onions, chard, celery, celeriac, and horseradish. But the queen of the table alongside mushrooms at this time is undoubtedly the pumpkin: to be harvested in October, it will last for months if stored whole in cool, dry places. Italian cuisine celebrates it in many tasty dishes, mainly in risottos or in stuffed pasta, but also cooked in the pan or in the oven as a tempting side dish, in soups and even better in creams, in savoury crepes or quiches. There are several varieties to choose from: the most common are cucurbita maxima (Chioggia sea pumpkin), cucurbita moschata (Long of Naples) and cucurbita pepe (Mantua squash).
October seasonal fruits: chestnuts and apples
A major change comes in seasonal fruits. It's time to say goodbye to the juicier, sweeter summer fruits, but fear not: celebrated at festivals and fairs all over Italy, the much-loved chestnuts will comfort the palate. Carpinese, Ciria, Lojola, Marrone, Bellina, Invernizza: many are the cultivars available, each with its own characteristics. In any case, they are excellent boiled or, even better, roasted over an open grill or fire: who can resist the smell of roasted chestnuts? In the kitchen they can enrich any dish, from fresh pasta to stuffed roasts, but for an exceptional comfort food there is only one solution, also vegan-friendly: chickpea and chestnut soup. The sweet toothers, on the other hand, can enjoy them in two iconic desserts: Mont Blanc and marrons glacés. But October is also the apple month, a real cure-all and protagonist of delicious desserts (if you're tired of the usual apple cake, opt for an American apple pie, an apple strudel or a nice English crumble). There are still plenty of grapes and the first persimmons are beginning to show up; then there are pomegranates for an exquisite juice and bastes for meat, while the lucky ones will enjoy a few figs that ripen at the end of September.
by Michela Becchi