Mozzarella in carrozza in Bicycle Thieves
"And for you, I'll have them bring you dessert too. Are you happy?" This is perhaps the most representative scene of Vittorio De Sica's masterpiece, father Antonio's attempt at lightness which actually turns out to be a poignant moment. That is what Bicycle Thieves is, in essence: a sincere cross-section that does not limit itself to narrating Italy after WWII, but photographs it, stopping time and the boundless misery of those years in an endless moving snapshot, just like the last fade out accompanying father and son in tears after the humiliation of the theft of the bike. That bicycle that for the Ricci family represents the only hope of redemption, of freedom, but above all dignity: the Oscar-winning neorealist film dated 1948 is just that, a hymn to human dignity, to the hardship of a man who only in his work finds decorum and value. The same bicycle which then becomes temptation, pushing Antonio to steal one, transforming him into the second thief of the title. The stolen bicycle, which for the protagonist (the extraordinary Lamberto Maggiorani, not a professional actor, like most of the cast, another winning move by the director) becomes an obsession.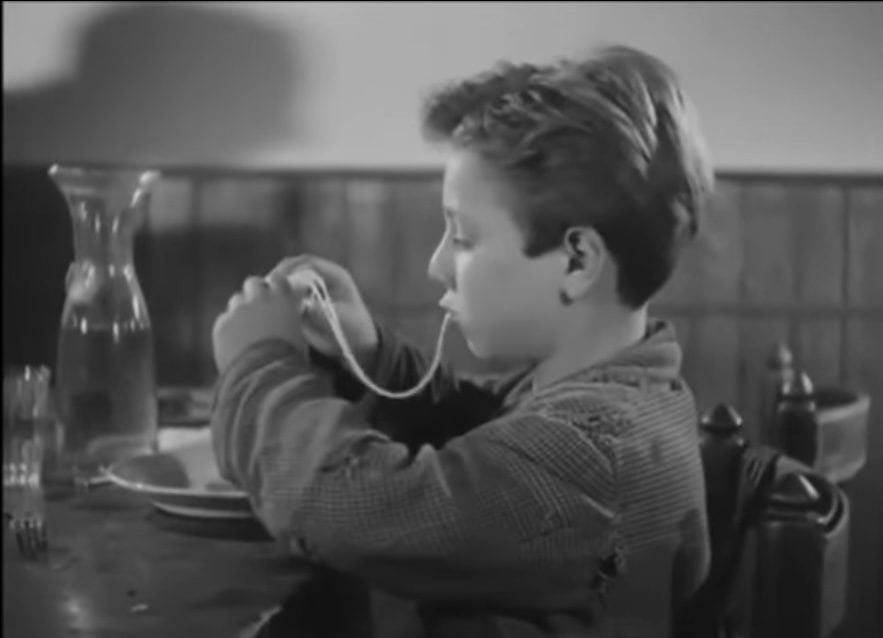 Mozzarella in carrozza as a symbol of redemption
The search for the stolen bicycle with his son Bruno in tow (Enzo Stajola) is interrupted only for him, for the child who at every step of this exhausting exploration loses a pinch of his childhood, and who deserves a moment of serenity in a trattoria. Bruno is enchanted by the table set behind him, so Antonio offers him a mozzarella in carrozza: or rather two, and a bottle of wine, to share with his son, "If Mom saw that I make you drink... but we do whatever we want", to redeem once again the right to joy, conviviality, life). The child's gaze is priceless when the mozzarella sandwich arrives, heartbreaking the way he continues to turn to observe the wealthy family receiving other dishes. Never before in this scene has food become a symbol of freedom, but also entertainment, distraction, an outlet to cope with suffering: "Go on, eat, don't think about it". And father and son eat, united again and for a moment, a single moment they are carefree. "Do you like it?" Complicit smiles, big mouthfuls. A short and festive episode told without the ordinary grace. A mozzarella in carrozza and a drop of wine to take a break from that miserable existence, which however enters forcefully into every fragment of the scene.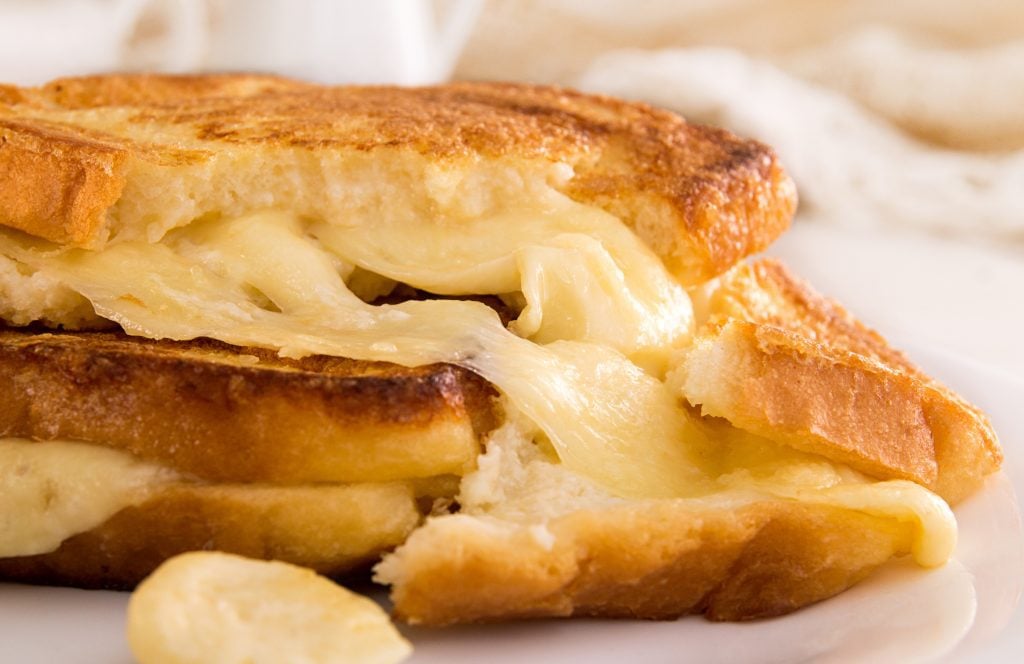 Origins of mozzarella in carrozza
The place where Antonio and Bruno enter eat is a traditional Roman trattoria, rustic but not too crowded, complete with a folk music group. Lazio, in fact - Rome in particular - over time has claimed the paternity of mozzarella in carrozza, which, however, seems to have been born in Campania. To be precise, in the medieval Campania countryside, where mozzarella often arrived slightly sour due to the slowness of transport. In order not to waste it, peasant families began to use it as a filling and ate it in stuffed between two slices of stale bread. The name derives from the shape reminiscent of the wheel of a carriage (in Italian, carrozza): in the past, in fact, the bread used was a simple round kind, breaded in egg and fried in boiling oil. Originally, mozzarella di bufala was used, while in Rome the recipe is made with fiordilatte and anchovies or a slice of cooked ham are often added, an alternative version also shared by Venetian cuisine. In any case, it is a humble, simple and tasty dish, used to use up leftovers and give life to hearty and delicious recipes.
by Michela Becchi