The development of farmers' markets in Milan
With a long market tradition, Milan still boasts a close relationship with the surrounding countryside. This is why the city's farmers' markets are a valuable asset for discerning consumers, looking for quality and sustainability in their agricultural purchases. Among the many farmers' markets, the Campagna Amica indoor market in Via Friuli, Porta Romana area, and the initiative La Campagna nutre la città, organised by Cia Agricoltori Italiani Provincia Centro Lombardia and present in different areas depending on the day, surely deserve a special mention. And so does the Mercato della Terra at the Fabbrica del Vapore of the Milan City Council, open to everyone and used for cultural events and shows. Here are the best ones to visit.
Farmers' markets in Milan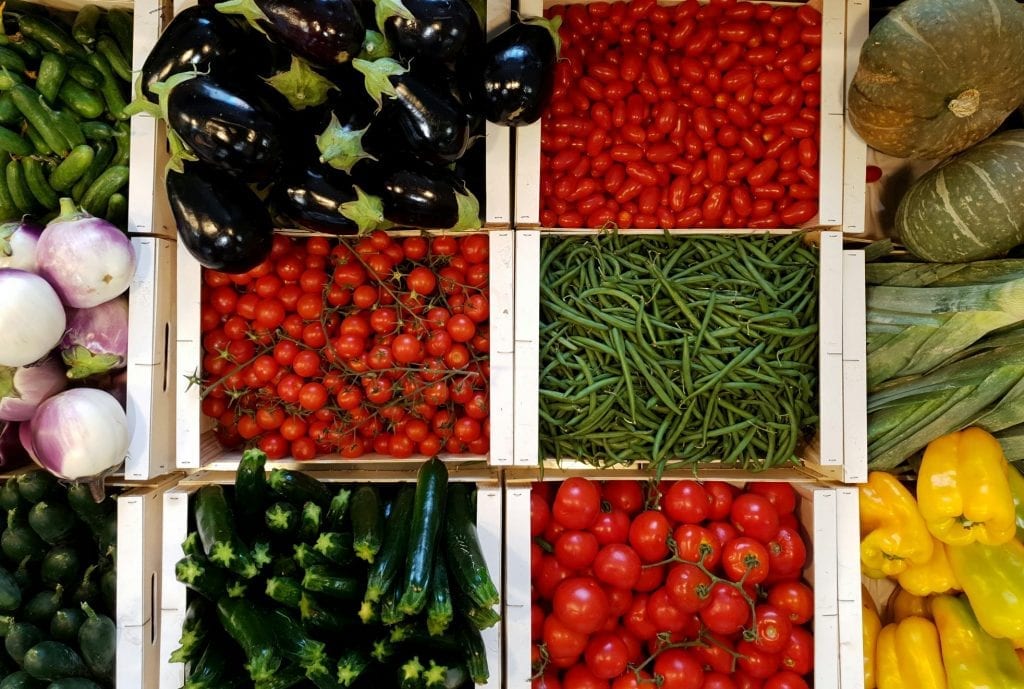 Mercato Campagna Amica Porta Romana
Home delivery on Wednesdays and Saturdays, the Porta Romana market offers seasonal fruit and vegetables, cheese, meat, fresh eggs, fish, bread, rice and wine. There is also the possibility of eating something ready-made directly at the market, but this is first and foremost a place for good shopping, where you can find vegetables and home-made pasta, as well as the specialities of the artisans, from preserves to honey, from jams to focaccia.
Mercato Campagna Amica Porta Romana – via Friuli, 10 a – facebook.com/mercatoportaromana/?ref=page_internal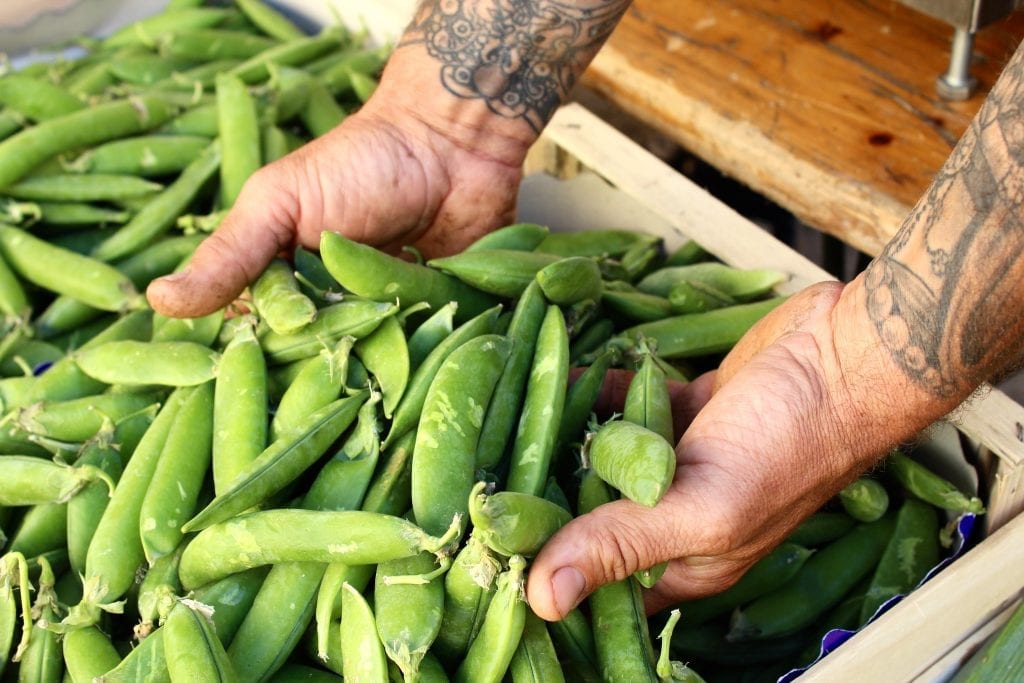 Cascina Cuccagna and Mercato Agricolo di San Siro
Whether you say "Un posto" in Milan or "Cascina Cuccagna" doesn't make much difference, because they are two perfectly integrated places. Cascina Cuccagna is not only a venue for courses and workshops, but also a quality food shop, a shared vegetable garden, bar, restaurant and farmers' market (on Tuesdays). On Saturdays, Cascina Cuccagna brings the Mercato Agricolo di San Siro to Cascina Torrette di Trenno, involving many organisations, such as the Bella Dentro youth project, just to mention one.
Mercato Agricolo di San Siro – via Giuseppe Gabetti, 15 – cuccagna.org/eventi/mercato-di-san-siro/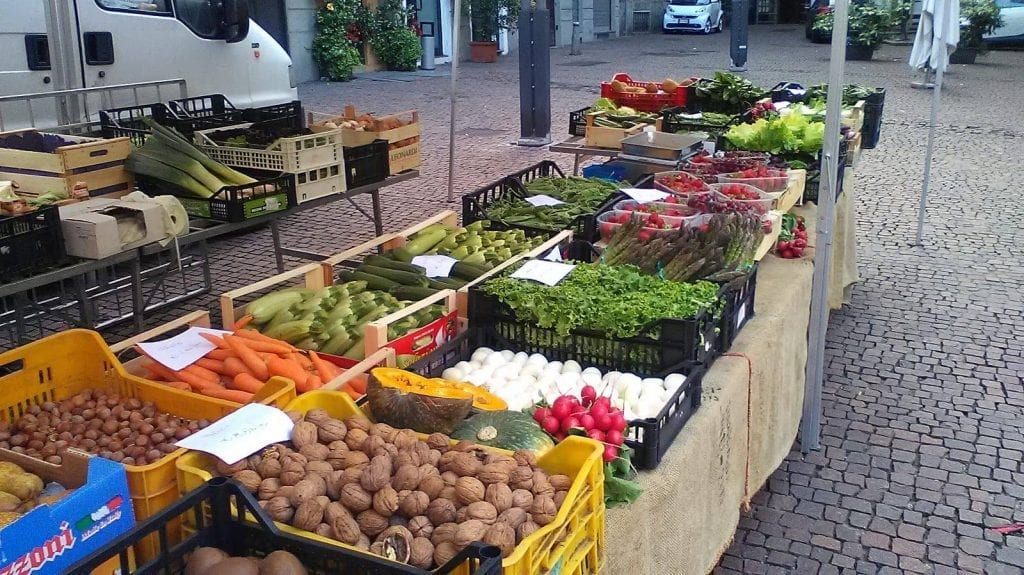 La Campagna Nutre la Città
Organised by Cia Agricoltori Italiani Provincia Centro Lombardia, the La Campagna Nutre La Città initiative, according to the monthly schedule, brings the farmers' market to different areas of Milan. Vegetables, honey and all beehive products, cheese, cured meat, meat: many are the products offered by farmers and breeders from the surrounding countryside, including spices, aromatic herbs, dried pulses and fresh pasta, as well as flowers and potted plants.
La Campagna Nutre la Città – itinerante – facebook.com/profile.php?id=100057397453308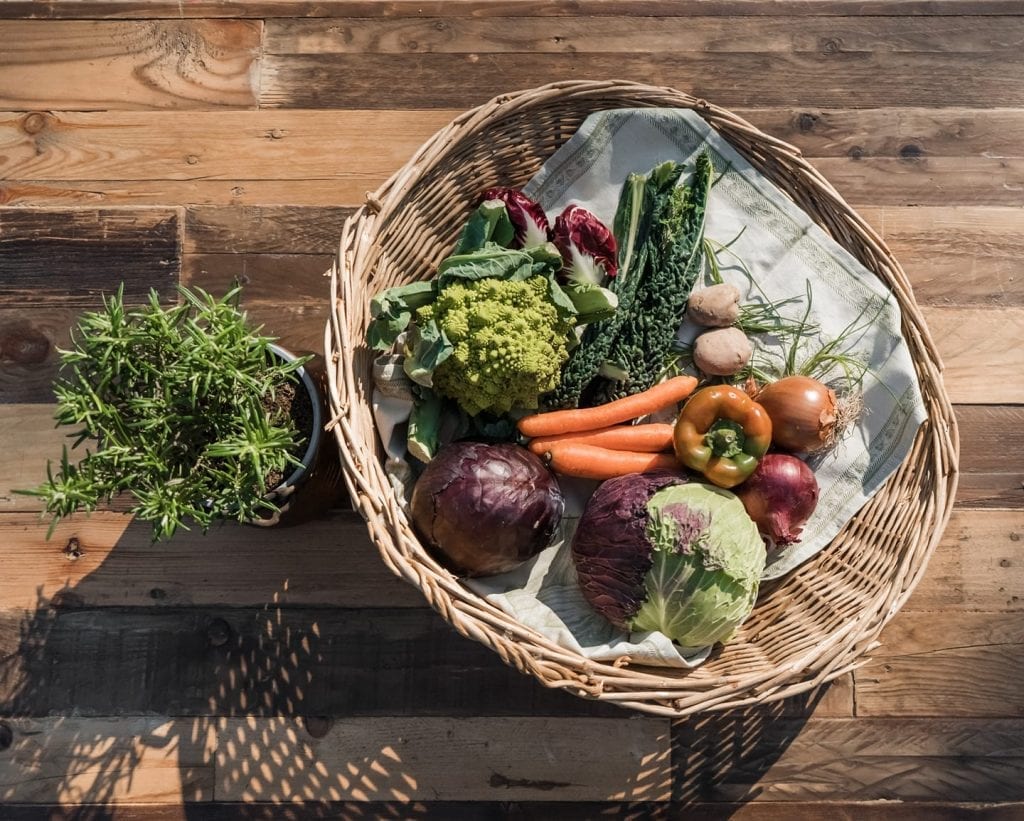 Cascina Nascosta
An old Lombard U-shaped farmhouse has opened in Parco Sempione, in the heart of Milan, thanks to Legambiente Lombardia, Arci Pareidolia, Cia – Agricoltori Italiani, Alterazioni and Fondazione Cariplo. Reference point for businesses and consumers, it is designed to promote both the circular economy and sustainable and eco-friendly producers. Besides the shopping, here you can grab a bite at La Latteria, whose choice includes drinks and snacks made with local seasonal ingredients.
Cascina Nascosta – Parco Sempione – cascinanascosta.org/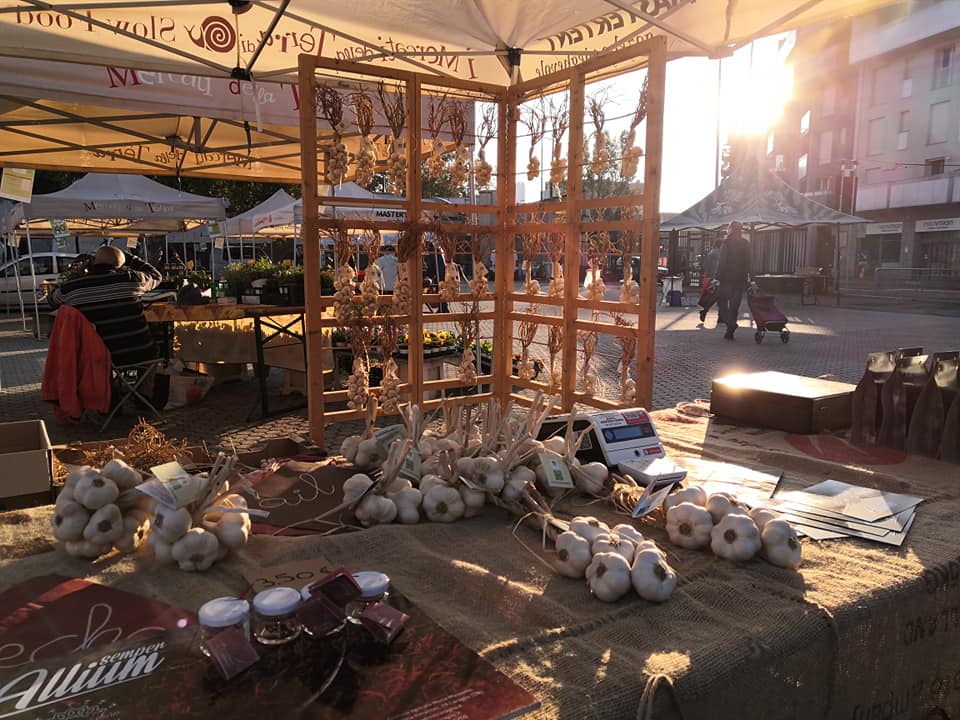 Mercato della Terra
Located at the Fabbrica del Vapore, the Mercato della Terra of Slow Food is a small temple of taste for lovers of good, healthy and ethical food. Every Saturday, from 9am to 2pm, it is possible to buy up products from local farms and specialities from the many Lombard farmhouses in the area, from cured meats to cheese, including honey and meat. The ideal place to buy rarities and niche products, or to enjoy a simple and at the same time unforgettable lunch.
Mercato della Terra – via Giulio Cesare Procaccini, 4 – facebook.com/mercatodellaterradimilano/?ref=page_internal

Mercato Agricolo dei Legami
Started in October 2019, the Mercato Agricolo dei Legami is part of a project that aims to go beyond economic aspects and simply match supply and demand: its objectives include supporting small farms, preserving the agricultural landscape, fostering new social ties and a more conscious consumer buying behaviour. Mercato Agricolo dei Legami is sponsored by the social cooperative La Cordata, Slow Food Milano, Fondazione Cassoni/Villaggio Barona and the Mondadori Occasioni di Inchiostro bookshop. Every Thursday afternoon the central square in Villaggio Barona turns into a farmers' market and a social space, where farmers meet and tell town residents about their products, thus helping them rediscover the taste for the countryside and its traditions.
Mercato Agricolo dei Legami – Via Ettore Ponti, 21 (Villaggio Barona) – facebook.com/Il-Mercato-Agricolo-dei-Legami-111338233670370/
Farmers' markets in Milan
Mercato Campagna Amica - via Friuli, 10 a
Mercato Campagna Amica – via Ripamonti, 35
Mercato Campagna Amica – via Lomellina
Mercato Campagna Amica – via Lorenzini, 3
Mercato Campagna Amica – Piazzale Lotto
Mercato Agricolo di San Siro – via Giuseppe Gabetti, 15
Mercato della Terra – via Giulio Cesare Procaccini, 4
Bio mercatino Mangiasano – Piazza Gramsci
Bio mercatino Mangiasano – Via Spallanzani
Cascina Nascosta – viale Alemagna, 14
Mercatino Agricolo Biologico – via Moncalieri, 5
Mercatino Agricolo Biologico – viale Monza, 140
La Campagna Nutre la Città – Piazza Caiazzo, 3
Mercato Contadino a Milano – Piazza Enrico Berlinguer
Mercato Contadino a Milano – Piazza Santa Maria del Suffragio
Mercato Agricolo dei Legami – via Ettore Ponti, 21
Mercato Agricolo dei Navigli – viale Carlo Troja, 18
Serra Lorenzini – via Fabrizio De André, 2
by Michela Becchi