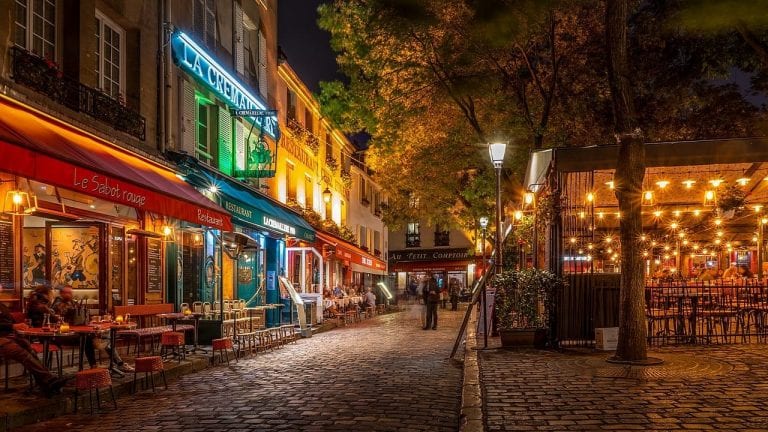 The health crisis in Europe with a new wave of infections is increasingly complicated. All countries are running for cover, penalizing restaurant and leisure activities almost everywhere. And in France Macron announces a curfew.
Europe, now in the midst of a second wave of infections, closes with an increasingly rapid progression marked by measures that are a prelude to the lockdown. Italy is still a couple of weeks behind the evolution of the emergency that we are witnessing in neighboring countries, and for the moment the latest decree version entered into force, with monthly validity, leaves ample room for normality.
France: curfew from 9 pm to 6 am
In France, President Macron, on live television, announced to the nation that the country would adhere to a curfew, starting from Saturday 17th of October, which will lead to the total closure of activities from 9pm to 6am for four weeks. The measure asks inhabitants of the main cities of the country – Paris in the lead, but also Lyon, Toulouse, Marseille, Aix en Provence, Grenoble, Lille, Rouen and Montpellier – to stay at home in the evening, to curb what now appears as a health emergency gone out of control. Objective: to regain control of the pandemic. So, starting at 9pm, traffic in these cities will be allowed only for good reasons, and bars, restaurants, cinemas, theaters, as well as all commercial activities, will remain closed. To support them, Macron has already announced a long-term economic stimulus package, also in consideration of the fact that the unspoken intention is to proceed indefinitely with a curfew at least until December frst. But on October 14th, many governments took action to stem the new advance of the coronavirus. With measures that almost everywhere in Europe end up penalizing restaurant and leisure activities in evening service, in an attempt (not always successful, see Liverpool) to convince people to stay indoors.
Catalonia and Northern Ireland are closing bars and restaurants
In Catalonia, for the next two weeks, bars and restaurants will be forced to lock their doors without any forseeable further guidelines: everything has to close (but home delivery is allowed), adopting "a painful but necessary measure" to try to heal the emergency, while the Madrid region, which remains the most worrying outbreak in Spain and is now under compulsory administration, continues to navigate between less drastic restrictions, as the result of the clash between local and national governments. The scenario changes slightly in Northern Ireland, where Prime Minister Arlene Foster is considering a new four-week lockdown, with bars and restaurants (but also schools) closed except for take-out service and delivery. In the rest of the United Kingdom, Boris Johnson has so far divided the territory into alert zones of progressive intensity: three levels of alarm which, in the most worrying range – as in Liverpool – require the closure of all activities (bars and pubs first of all) for at least four weeks; in London, on the other hand, we continue to observe the early closure of bars, pubs and restaurants at 10pm, and the rule of 6. But the situation is destined to evolve rapidly.
Restrictions from The Netherlands to the Czech Republic
Holland is also struggling with the crisis of the national health system, and therefore establishes a partial lockdown, with the closure of bars and restaurants for at least a month, and the obligation to always wear a mask in public places indoors. The sale of alcohol will instead be banned starting at 8pm. In neighboring Belgium, drastic measures are already in place since October 7th, with the total closure of bars and cafes in Brussels for a month, in addition to a curfew at 11 pm for all dining establishments in the country. Bars and restaurants will be closed for the next three weeks (until November 3rd) also in the Czech Republic, while Germany and Portugal are monitoring the situation, without excluding to shortly adopt similar measures (in Berlin and Frankfurt the curfew at 11 pm has already been a reality for a few days).
by Livia Montagnoli