Fried desserts for Carnevale
Carnevale in Italy is synonymous with deep-fried food: here are three easy and delicious recipes to try.

Krapfen
Ingredients
500 g flour
¼ l milk
30 g yeast
60 g sugar (plus more for dusting)
4 egg yolks
50 g butter
Apricot jam
Salt
Vegetable oil
Crumble the yeast in a cup with some lukewarm milk. Add a teaspoon of sugar and a tablespoon of flour, mix well and let it rest for ten minutes. Meanwhile, sift the flour in a mixing bowl and pour over the egg yolk, sugar, a pinch of salt, add the butter and the milk with the melted yeast. Mix the ingredients then knead the dough for 10 minutes. Let it rest for a couple of hours. Roll out the dough and cut it into discs. Place some jam on each disc and cover with another disc of dough. Let the krapfen rest for 1 hour, then fry them in vegetable oil. Once cooked, cover each krapfen with some sugar.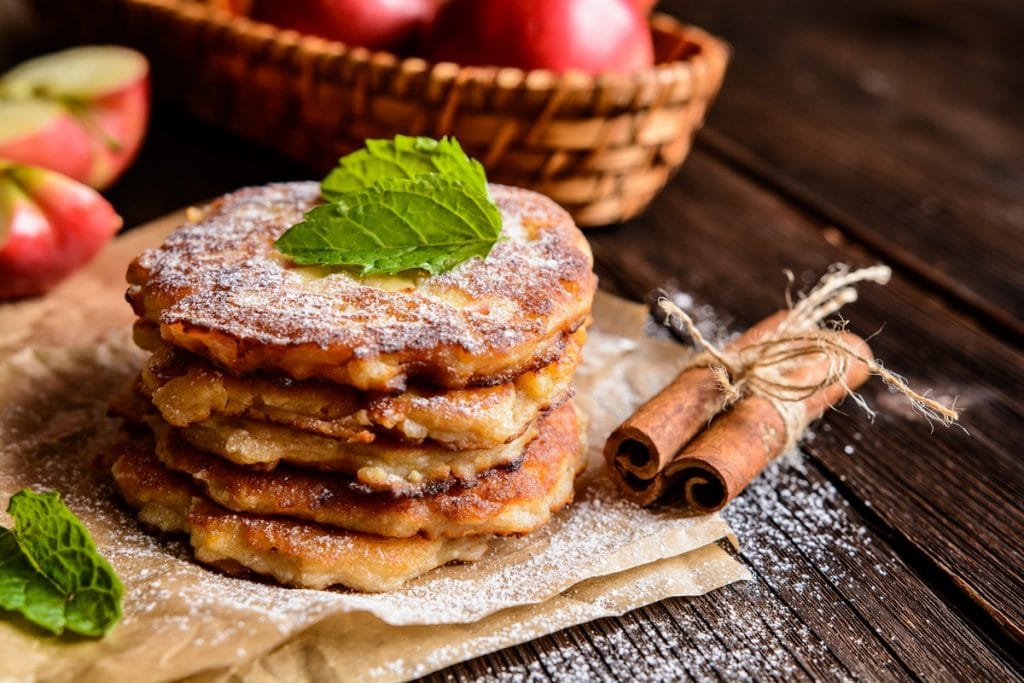 Apple fritters
Ingredients
3 renetta apples
150 g flour
1 whole egg
1 egg white
1 glass of milk
Sugar
Juice of ½ lemon
Salt
Peanut oil for frying
Sift the flour into a bowl, then add the egg, a pinch of salt, a teaspoon of sugar and enough milk to obtain a smooth mixture. Cover the batter and let it rest for an hour. Peel the apples whole, core them and cut them into horizontal slices to obtain large rings. Sprinkle them with lemon juice and dust with sugar. Heat the oil in a pan, beat the egg whites until stiff and add them gently to the batter. Dip the apple slices in the batter and gently drop them in the oil, flipping only once. Place the fried apples on a double sheet of kitchen paper and sprinkle with sugar.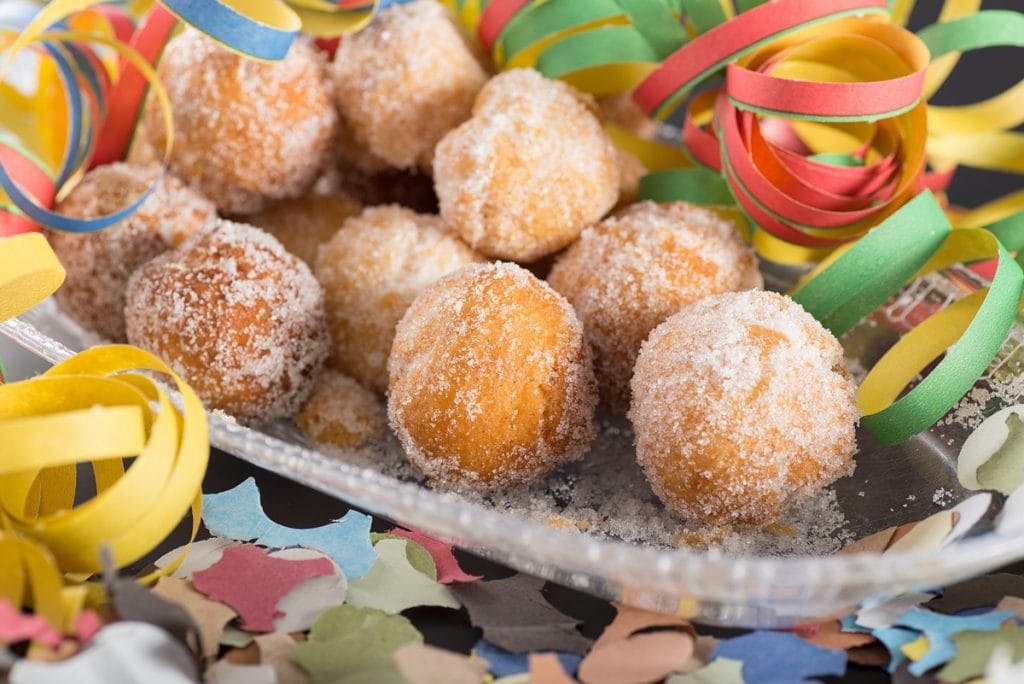 Castagnole
Ingredients
300 g flour
50 g sugar
70 g butter
2 eggs
1 shot glass rum
1 teaspoon baking powder
1 pinch of salt
Vegetable oil
150 g icing sugar
Sift the flour with the baking powder, then add the eggs, the melted butter, rum, sugar and salt. Whisk the ingredients, then knead the dough until smooth. Take small portions of the dough and give each piece a circular shape. Deep fry the castagnole in a pan with vegetable oil. Once cooked, sprinkle with icing sugar.