Chocolate Academy on the Navigli
Barry Callebaut has chosen Milan for his next location. The reason for this – among others, given the growth and prestige of investments in the Milan food industry – is clear. This is the city of Davide Comaschi, acclaimed pastry chef born in 1980 and at the helm of renowned bakery Martesana (awarded "Tre Torte" on the sweetest guide by Gambero Rosso). A pupil of Vincenzo Santoro and Iginio Massari, Comaschi is also the recipient of a trophy at the 2013 World Chocolate Masters in Paris. In 2016 he is a testimonial at Salon du Chocolat in Milan, and is elected director of the city's recently inaugurated Chocolate Academy Centre in the presence of the Milan Mayor Beppe Sala. The birth of a chocolate university in Milan, spreading chocolate culture and holding professional avant-garde courses is a big deal, one that deserves media attention. As far as Callebaut is concerned, as a world leader of high quality chocolate and cacao-based product making, investing in research and teaching is a mutually shared mission. The school will be a magnet for chocolate and pastry professionals who wish to up their chocolate game with the aid of advanced technology and instruments, plus the teachings of seasoned artisans who celebrate the original nature of Italian chocolate and pastry art.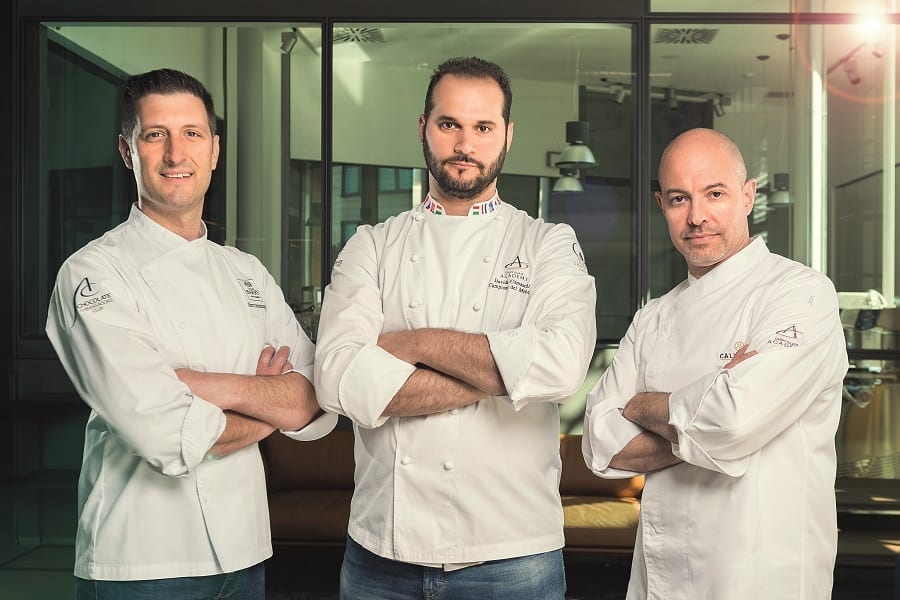 Courses and docents
In addition to Davide Comaschi, who will supervise the academic program and syllabus and who will be personally teaching a number of classes, there will be a team of seasoned professional resident chefs: Alberto Simionato, trained under Beduschi with experience as maître chocolatier, and Paolo Cappellini, Carpigiani instructor and docent at Cast Alimenti, specialized in gelato production. Elsewhere acclaimed around the world, the Chocolate Academy Centre experience lands in Italy as the school's twentieth branch to highlight the importance of Italy for the Swiss group's market strategy. The Zurich-based company manages over 50 chocolate production plants worldwide, tracking the cacao's journey from bean harvest to the final quality chocolate produced. The school located on via Morimondo in the Navigli area will open its doors to chocolate aficionados with a program of amateur courses and public workshops. I twill furthermore become a world centre for chocolate gelato, housing the first ever ChocoGelato Lab. Various spaces will host theory lessons, seminars and tastings, from a "sensorial space", an "intense space" to a "sweet space", all entirely equipped with avant-garde instruments provided by Italian design partners, the likes of Hausbrandt, Alessi, Kitchen Aid to mention a few.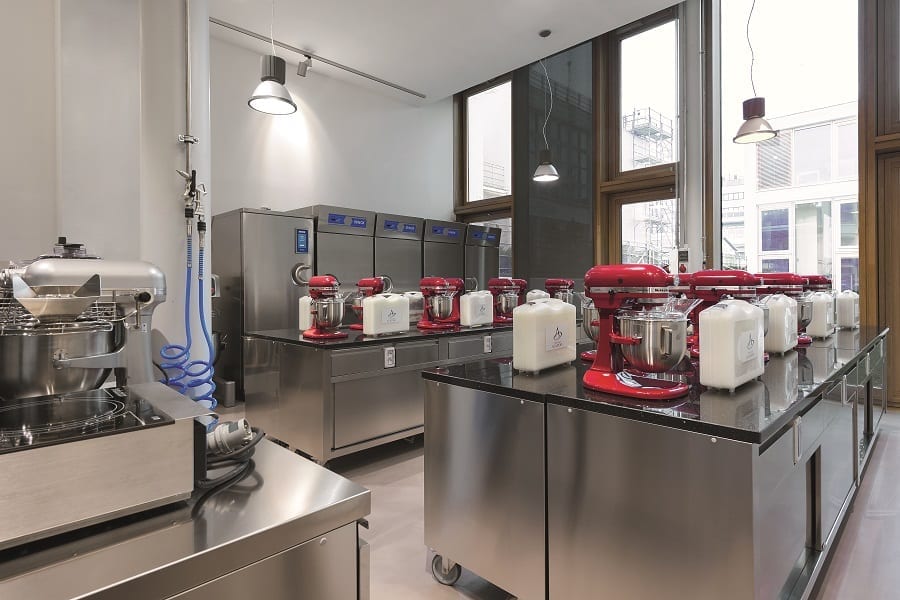 Become a Chocolate Specialist
Among the goals of the Academy – besides teaching professional level individuals who can bring new skills to international markets ­(for this reason many docents will hail from abroad) – will also be stimulating consumers towards a more informed approach in regards to chocolate culture. This may even represent an important asset in the local employment tissue. Backing this, Callebaut has launched a recruiting program aimed at millennials (up to 35 years old) with no particular experience and who wish to become chocolate specialists. The company currently employs close to 10K people among its various branches. Personnel's training continues to represent the main focus: at the Milan Academy (with an investment of over a million Euro) selected candidates will attend a formative course with the group's docents. To enter the selection it's sufficient to submit an application via email.
Chocolate Academy Centre | Milan | via Morimondo, 23 | www.chocolate-academy.it
Apply at Chocolate Specialist [email protected]
by Livia Montagnoli
translated by Eleonora Baldwin