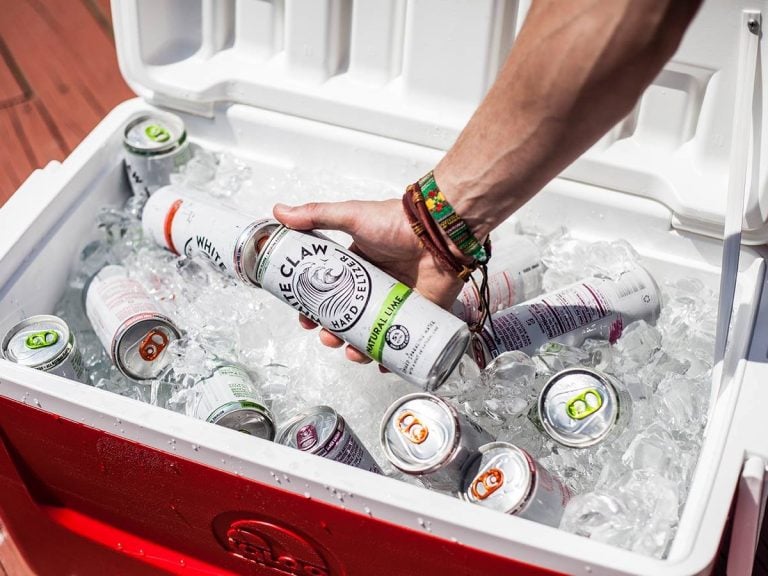 In the United States there's already a surge in sales, in Italy they have yet to catch on. This is how Hard Seltzers, i.e. flavoured "non-beers" are made.
What are Hard Seltzers
These fall into the "beer" category but are actually flavoured alcoholic beverages. They are called Hard Seltzers, they landed in Italy in 2021 but in the United States – where they were born – they've already gained considerable success: only in 2019 there was a turnover of almost 4 billion dollars and, according to a study by Nielsen, between January and 2020 and February 2021, sales jumped by 214%. But what exactly are we talking about? These are sparkling alcoholic drinks, enriched with spices, fruit and other aromatics that make them soft and pleasant, suitable for everyone's palate.
How Hard Seltzers were born
The alcohol content is low (varies from 3 to 5%) and the drink is nothing more than the result of a fermentation, which is why it falls into the category of beer (many producers, in fact, are breweries). In Italy at the end of 2020 it was Mister B, a microbrewery in the province of Mantua, who first launched a line dedicated to these products, but in the United States they've been around since 2012. It all started in Westport, Connecticut, with Nick Shields, a young man who decided to make cheap ready-to-drink cocktails, starting from a beer base. In fact, the production process of Hard Seltzers began with a mix of water, sugar and yeast, but unlike beer in this case, other sugars can be found in addition to barley malt.
Methods of consumption and flavours
Sparkling and lively, these drinks can be enjoyed as is, to paired with snacks during aperitivo and refresh after a hot day without overdoing on the alcohol. Otherwise they can be used to create original and aromatic cocktails. Another feature is the packaging: coloured cans, with captivating and modern designs, practical and perfect to carry on a trip or for a packed lunch. Among the most famous are White Claw, a Chicago company that produces Hard Selzter made in several flavors, from mandarin, blueberry, raspberry and red grapefruit. Meanwhile, in Italy their diffusion is proceeding slowly: will they ever catch on here too?