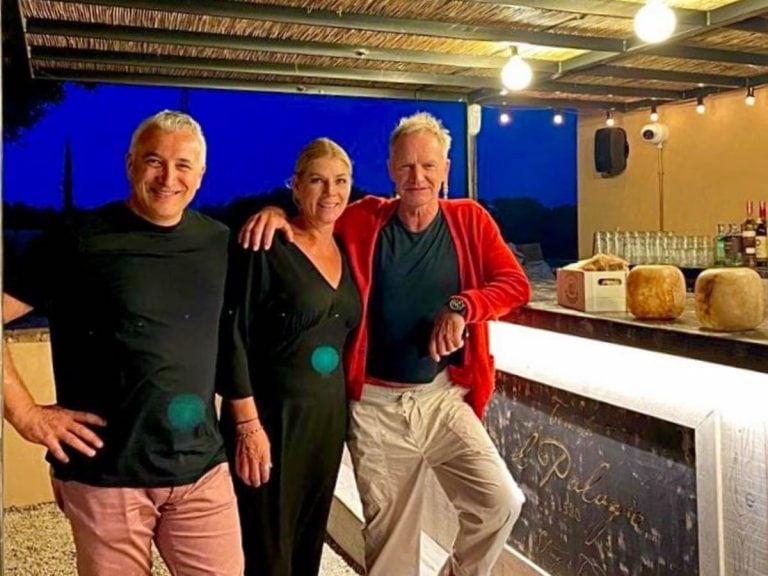 Sting and his wife Trudie Styler bought an estate in the green hills of the Chianti area some years ago, where they produce wine, oil and honey. Now a pizzeria and wine bar made their appearance there.
We are accustomed to Sting in his capacity as farmer in Tuscany, where for years he has been working "to take care of the land, to nourish it, not to plunder it. Once I got here, I decided to stay because I needed and felt it was my duty to feed my family with genuine, quality products in a healthy environment," he said about ten years ago during an event at the Teatro Garibaldi in Figline Valdarno, where Sting and Trudie Styler's over 741-acre estate, bought in 1997, is located.

Tenuta Il Palagio Farm Shop
Named Tenuta Il Palagio Farm Shop, the estate includes a 16th century villa, once belonged to Duke Simone Vincenzo Velluti Zati di San Clemente, a wooded hill with six small lakes, vineyards and olive groves. And now a pizzeria and wine bar as well. Sting made the announcement on Instagram: "Come and join the gang down at the new Il Palagio pizzeria and wine bar, where you can get fabulous pizza, try all our wines and even some local Tuscan craft beer. Claudia and Paolo will give you a warm welcome". The Neapolitan-style pizzas with raised edge are made with flour and products from Tuscany and, when possible, from the estate itself. Who knows whether the idea of opening a pizzeria is related to Trudie Styler's visit to Naples, looking for inspiration for her new documentary.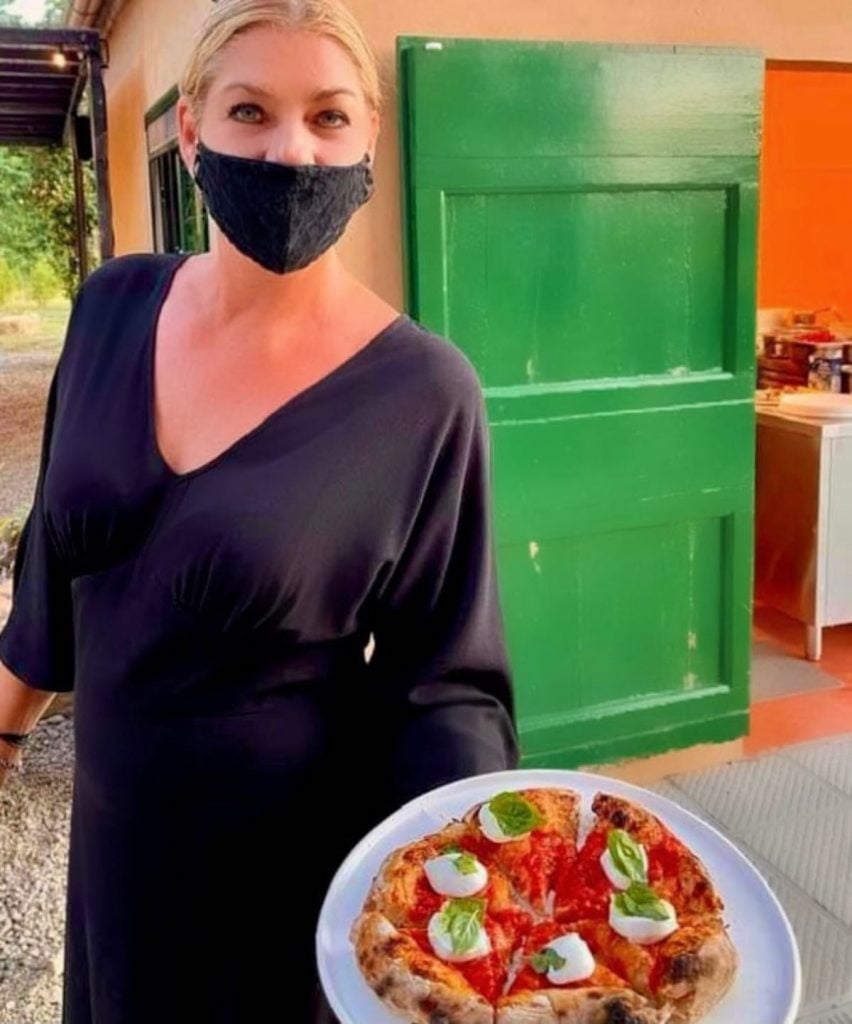 What is certain is that the two put down roots in Tuscany. They showed their bond with Italy even in times of crisis by creating the Every Breath Foundation (a tribute to the song by Police) in order to support Italian bars and restaurants affected by the pandemic.
Pizzeria e wine bar Il Palagio Farm Shop – Figline e Incisa Valdarno (FI) – via Sant'Andrea, 11 – 055 19850699 – Open for lunch on Sundays