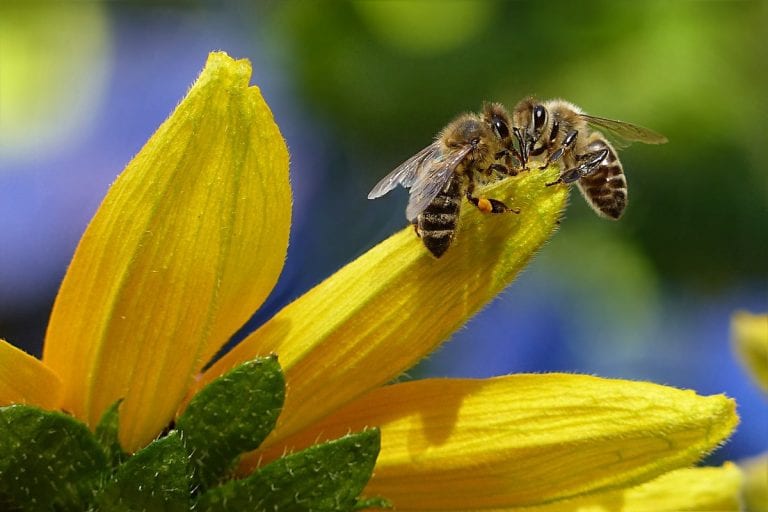 A place dedicated entirely to bees, designed for their repopulation and protection, a rocky wall that can only be accessed by beekeepers via a strenuous climb. Here's the whole story of the wild bee sanctuary in China.
Shennongjia Nature Reserve, the bee sanctuary
A vertical rock face in the mountains of the Shennongjia nature reserve in China: this has long been the "home" of many colonies of native wild bees. Beekeeping is in fact part of China's millenary culture, a practice carried on since the second century AD, which gives rise to about half of the world's honey production. But the press, scientists, biologists and beekeepers themselves have for years now been warning against the extinction of these precious insects, essential for maintaining the planet's biodiversity, and which have long been at risk. The bees of China are no exception, to the contrary: causing part of the decline in the population of native bees is apparently the introduction of the Apis Mellifera, the European species that has brought infectious diseases to the nation, and that has targeted hives, interfering with mating rituals and the consequent survival of the species.
Safeguarding the Chinese bee
Apis Cerana Cerana is the name of the Chinese bee included among the endangered species, but the beehives suspended on the rocks of the Shennongjia reserve are committed to protecting the endangered colonies. A veritable sanctuary called "the wall of hives," climbs the steep rocky wall at about 1,200 meters high, consisting of more than 700 wooden boxes designed to attract the wild pollinators and invite them to settle there. And indeed most of these containers today are populated. Not an easy task for beekeepers who have decided to take the cause to heart: to climb to the highest points, one needs to use the lower boxes as steps, but to get to the top one needs a rope. An arduous undertaking but designed precisely to protect bees and their honey from bears. To make this sanctuary even more special is the variety of climatic areas present: subtropical, mild, temperate and cold, distributed over a single area, which guarantees an even richer habitat for the insects, who can rely on more than 1,130 species of plants.
by Michela Becchi