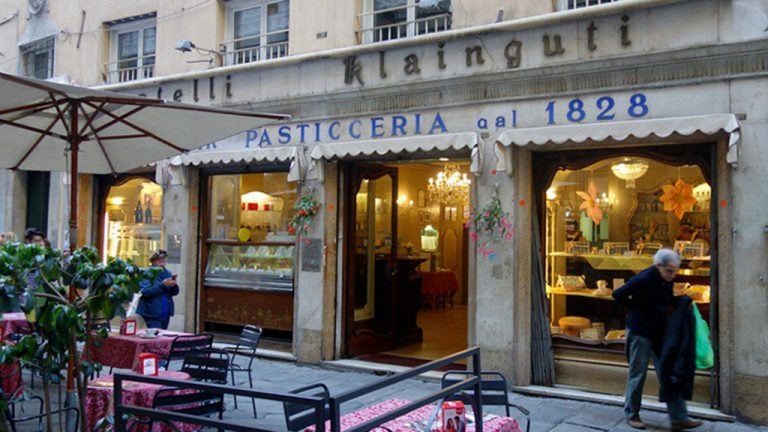 A pastry shop that has made the history of Genoese confectionery art, it is now preparing to reopen thanks to two top-notch pastry chefs.
The Klainguti pastry shop in Genoa
Klainguti was much more than just a pastry shop in Genoa. It was a historic café of yesteryear, where you could breathe the atmosphere of the past, immersed in an old-time charm, sipping coffee drinks and enjoying traditional pastries. A jewel between Piazza Soziglia and Piazza Campetto, it was opened in 1828 by the four Klainguti brothers, Swiss confectioners from Pontresina. Arrived in Genoa to set sail for America in search of fortune, they remained then attached to the Ligurian city. The café closure in 2020, at the height of the pandemic, caused quite a stir among the loyal clientele, who used to stop by for a brioche or a taste of the Zena cake. But the Klainguti's doors are about to reopen under new, exceptional management: pastry chef Michel Paquier and his partner Carlo Ponte, who run the premises under the Douce brand, are reviving the business. "We're waiting for the purchase deed, there are still a few bureaucratic steps, but we're there," says Carlo. In the best-case scenario the pastry shop will reopen in November, "fingers crossed".

Rinella and Paquier at the helm of Klainguti
There will be no lack of novelties, of course, but the basic idea is to "retain the original spirit of the restaurant, including the furnishings, giving new life to a shop that has made city's history". The customers will still enjoy the magical atmosphere of yesteryear, "but with contemporary touches". Even in the pastry shop, Michel is working alongside Marco Rinella, a famous pastry chef from Rome. Rinella is studying old recipes to be proposed again, "there is a great deal of expectation for the reopening in the city, we don't want to disappoint the public". Guiding them on this path is a pastry chef who has spent more than 40 years working alongside the Klainguti brothers, "a precious resource that is helping us a lot".
Pastry specialities
Klainguti was a very specific pastry shop, "with a strong identity that we want to respect", adds Michel. He assures us that the famous Zena cake will not be missing, a sponge cake with almond cream and zabaglione, "which we will also use for other preparations". And then the Falstaff, pastry shop's signature brioche, "dedicated to Giuseppe Verdi, a loyal customer who used to stop at Klainguti looking for some comfort after one of his operas didn't go as expected". Paquier talks about it with reverence and respect, French-born but "more Genoese than many natives", and confirms townspeople's high expectations, "proof of Klainguti's good reputation over the years".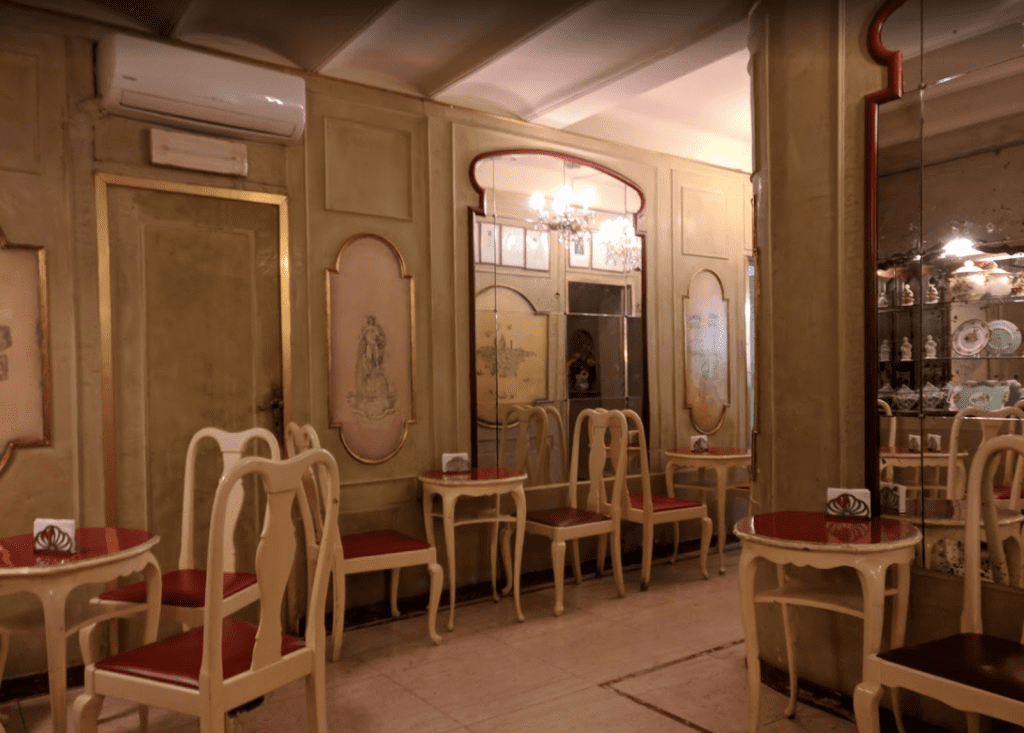 There will be a savoury pastry corner as well, and the restaurant reopening is also in the pipeline, "the idea is to reopen for lunch, but for now we will be focusing on the confectionery offer", explains Marco. In the meantime, the pastry chefs continue to research old recipes, "we have even found tin and wooden moulds no more usable, but we can take inspiration from them to create ad hoc products". The main rule is: "Don't distort the place identity, but retain it, preserve it and enhance it even more".
Klainguti – Genoa – Piazza Soziglia, 98
by Michela Becchi