Long gone are the days when lunchtime on Italian beaches meant baking pans filled with eggplant parmigiana or baked pasta timbales. People are increasingly opting for easily digestible, fresh and quick dishes for the whole family. From the timeless rice-stuffed tomatoes to vegetable couscous, here are some ideas for bringing tasty, colorful and light recipes under the beach umbrella.
Ideas and recipes for beach lunches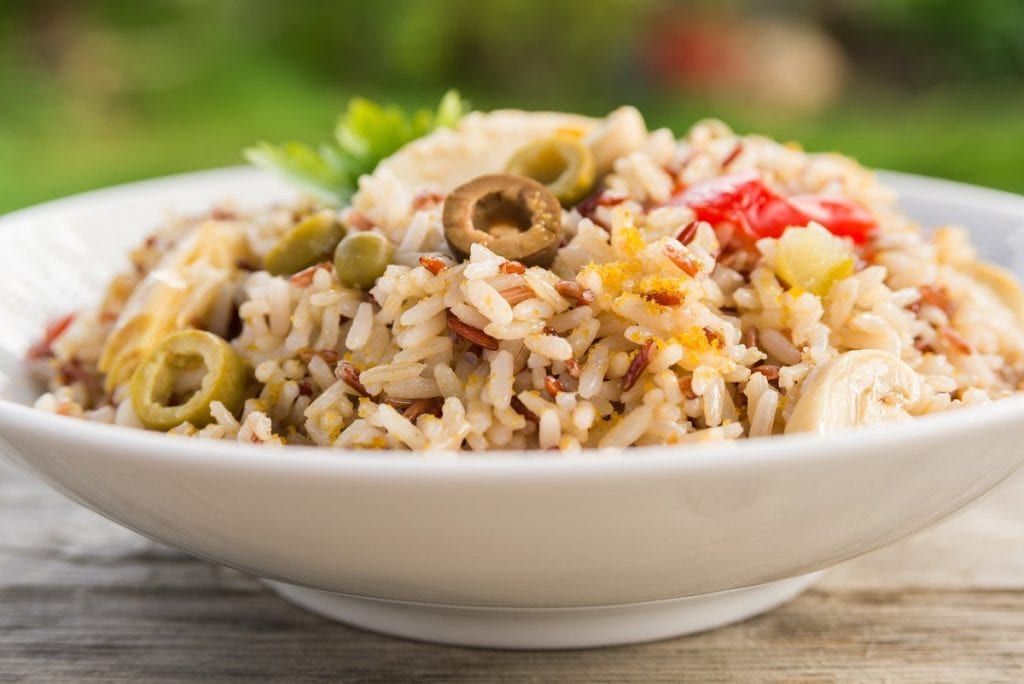 Pasta and rice salad
It is the undisputed queen of beach lunches: pasta salad. A tasty meal for those who do not want to give up the main course, that can be combined with greens, pulses, veggies preserved in olive oil or other ingredients to taste. Another great classic is rice salad, made with fresh greens, veggies preserved in olive oil or pickles: a nourishing meal that never goes out of fashion.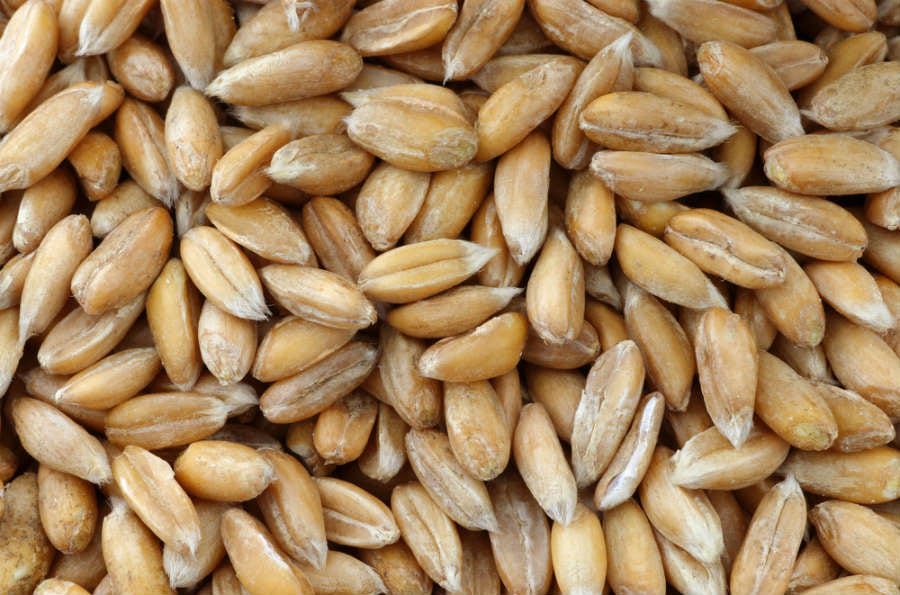 Grain salads
From oats, spelt, barley to millet, grains are an excellent base for summer dishes. Versatile, tasty and a fundamental part of the Mediterranean diet, they have always been an indispensable food for our wellbeing. When it comes to pairing, you are spoiled for choice: legumes, vegetables, cold cuts, fish. Whatever the dressing, success is assured. In addition to being good and easily digestible, grain salads (as well as pasta or rice salads) can be prepared in advance and stored for a few days in the refrigerator, thus ensuring meals for several days.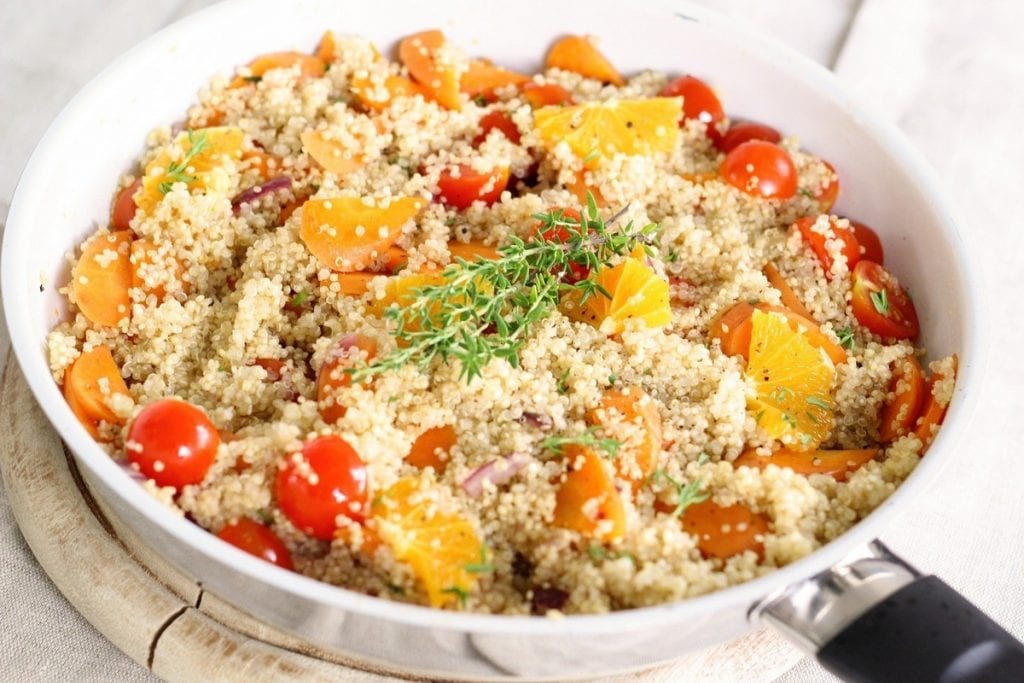 Quinoa, amaranth, cous cous
Quinoa, amaranth, and cous cous are further alternatives to grains and pasta. They cook quickly (we really shouldn't be the one to say it, but precooked cous cous is much easier to prepare...), and also keep for several days. Quinoa can also be used to prepare delectable vegetarian or vegan meatballs that are suitable for everyone.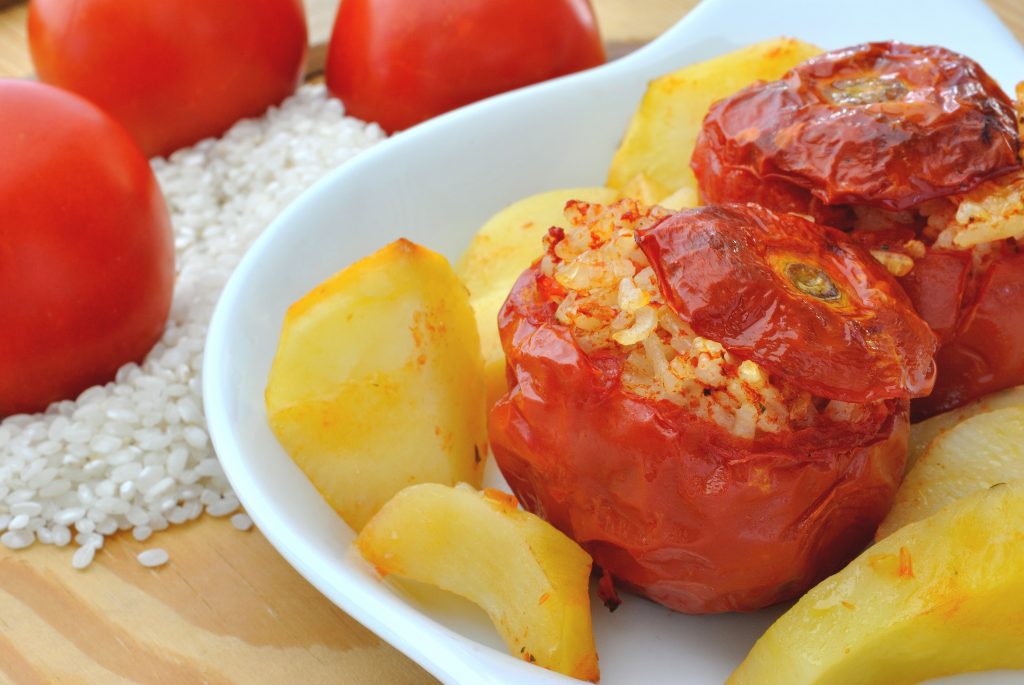 Rice-stuffed tomatoes
Symbol of the Italian beach lunches, rice-stuffed tomatoes are a simple, scrumptious, and practical recipe that can really wins everyone over, including vegans and people with celiac disease. It is advisable to use firm, ripe red tomatoes of roughly the same size to ensure even cooking. Baked potatoes are always a perfect pairing, to be enjoyed with this tasty dish either cold or slightly warmed.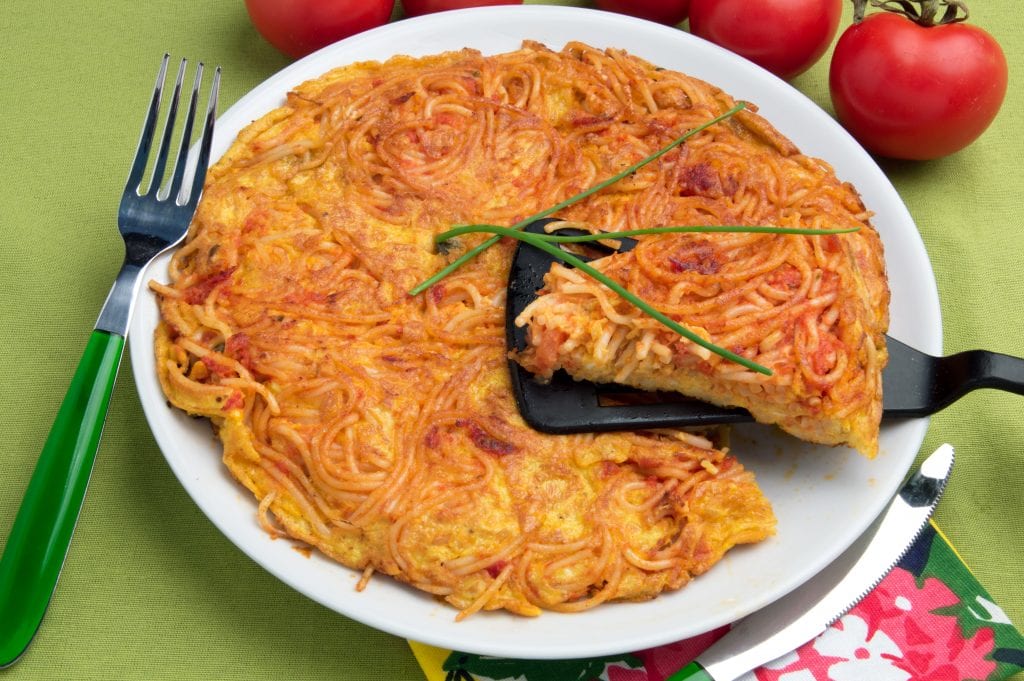 Pasta frittata
If you are short on time, you can cook some extra spaghetti for dinner, so you can turn the leftovers into pasta frittata to enjoy the next day at the beach. Just mix the pasta with eggs and grated cheese and cook it in a pan on both sides, just as if it were an omelet. It's a quick way to repurpose leftovers, while ensuring a mouthwatering and convenient meal that you can eat with your hands.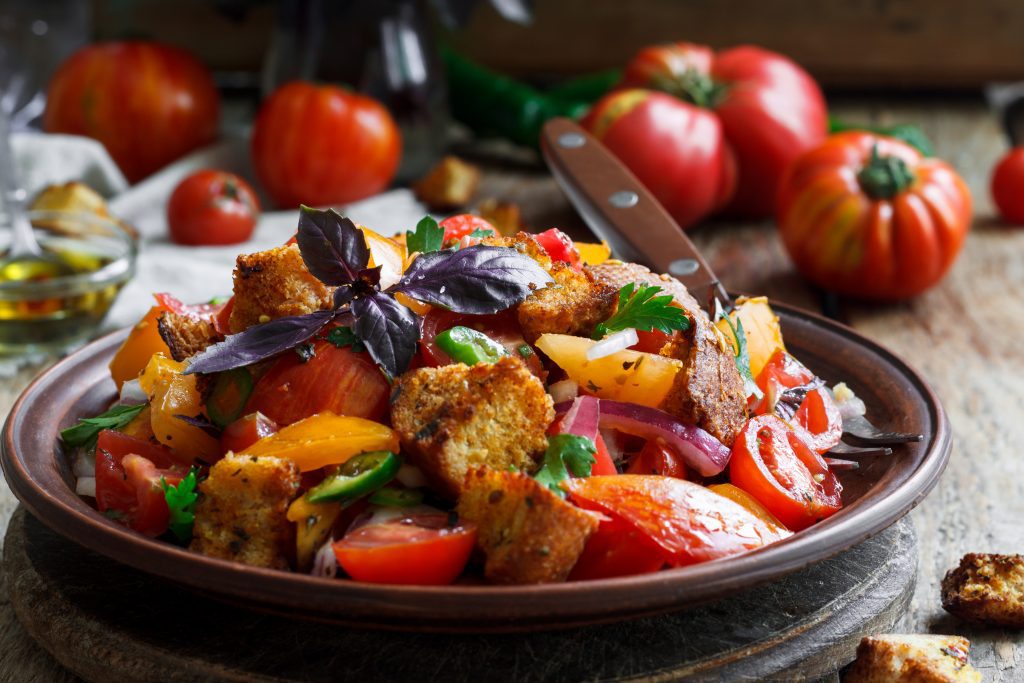 Panzanella
Another solution for repurposing leftovers that does not require much time is panzanella, made with stale bread soaked in a little water and extra-virgin olive oil, tomatoes and other vegetables to taste (onions, raw peppers or any other ingredients available), fresh basil or oregano, and, again, lots of good olive oil. A traditional recipe that does not even require cooking: a godsend on hot days.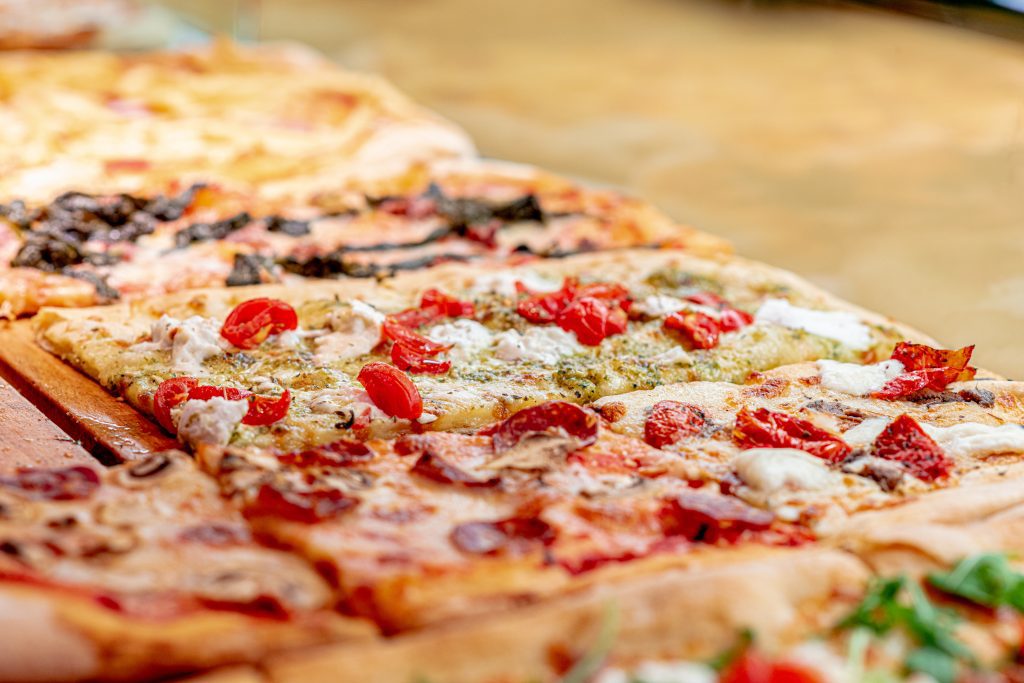 Pizza by the slice
It's not summer until you bite into a pizza by the slice under the beach umbrella. As a snack or meal, focaccia, flatbreads and pizzettas are always among the most consumed, plain or stuffed with cold cuts and cheeses.
Recipe: Rice salad, shrimp and moscardini
Ingredients
250 g. Patna or Basmati variety rice
300 g. fresh shrimp
300 g. small moscardini molluscs
1 ripe tomato
3 tbsp. extra virgin olive oil
1 ½ tbsp. white wine vinegar
1 onion
1 bay leaf
2 garlic cloves
Fresh basil
Salt and pepper to taste
Pour the oil in a small bowl and add the crushed garlic cloves. Boil the rice in plenty of boiling lightly salted water, drain it al dente, rinse it under cold water and spread it on a cloth to dry it.
Rinse the shrimp, place in a special basket and steam for 2-3 minutes. Allow to cool and peel off the carapace. Remove the eyes and the beak of the moscardini (baby octopus) turn the head inside out and empty it. Wash well under running water and boil for about twenty minutes in boiling salted water flavoured with the onion, bay leaf and a tablespoon of vinegar. Drain once tender, let cool and mince.
Rinse the tomato, halve it, discard the seeds and cube the pulp. Collect the rice, shrimp, baby octopus, diced tomato and some freshly chopped basil leaves in a bowl. Remove the garlic cloves from the oil and pour half a tablespoon of vinegar, a pinch of pepper and a pinch of salt into a small mixing bowl. Blend the dressing well before pouring it over the salad. Serve at room temperature.