Popular Italian expressions about figs ("I don't give a dried fig" – Italian version of "I don't give a fig" – just to mention one) don't do justice to these delicacies, but there is a reason why they have become so popular: in the past, figs were not cultivated, they grew wild and could be picked by anyone. Popular, democratic and within everyone's reach, old proverbs and sayings revolve round figs, belittling their value. But dried figs are far from trivial: elegant, fleshy, sugary and irresistible, high quality artisanal figs can be a perfect snack to enjoy at any time. Like all dried fruit, they are a bit high in calories, yet delicious and unmissable at Christmastime.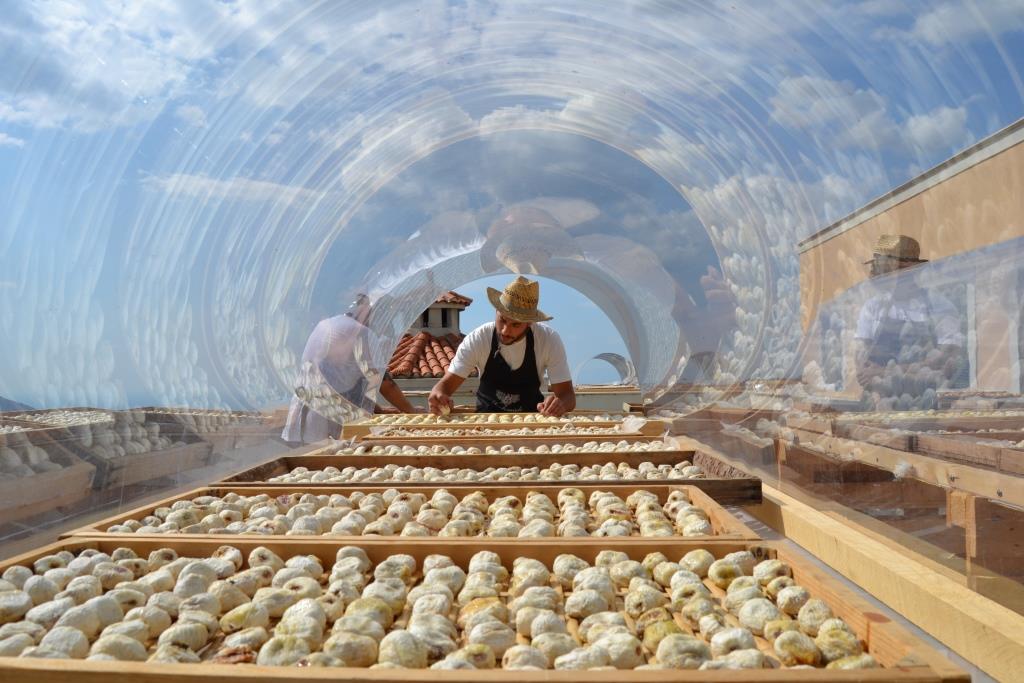 Santomiele and fico mondo
Delicious eaten as is, at Christmastime the sweet tooth often add a dusting of icing sugar, or almonds or walnuts inside, a crunchy surprise that makes the fruit even tastier. One of the best brands on the market is Santomiele, a company from Prignano Cilento that boasts a century-old family tradition, since ever supporting sustainable agriculture. Led by Antonio Longo, the company is a landmark for product lovers, who can rely on a wide and varied range of original specialities. With almonds, hazelnuts, chocolate, wrapped in fig leaves or with a citrusy aroma: there are plenty of options to choose from, such as 'mastrocioccolato', "one of the latest novelties made with fico mondo (peeled fig) and hand-poured chocolate slabs from cocoa beans grown in southern Brazil. The contrast between the snow-white fig and the black chocolate is astonishing".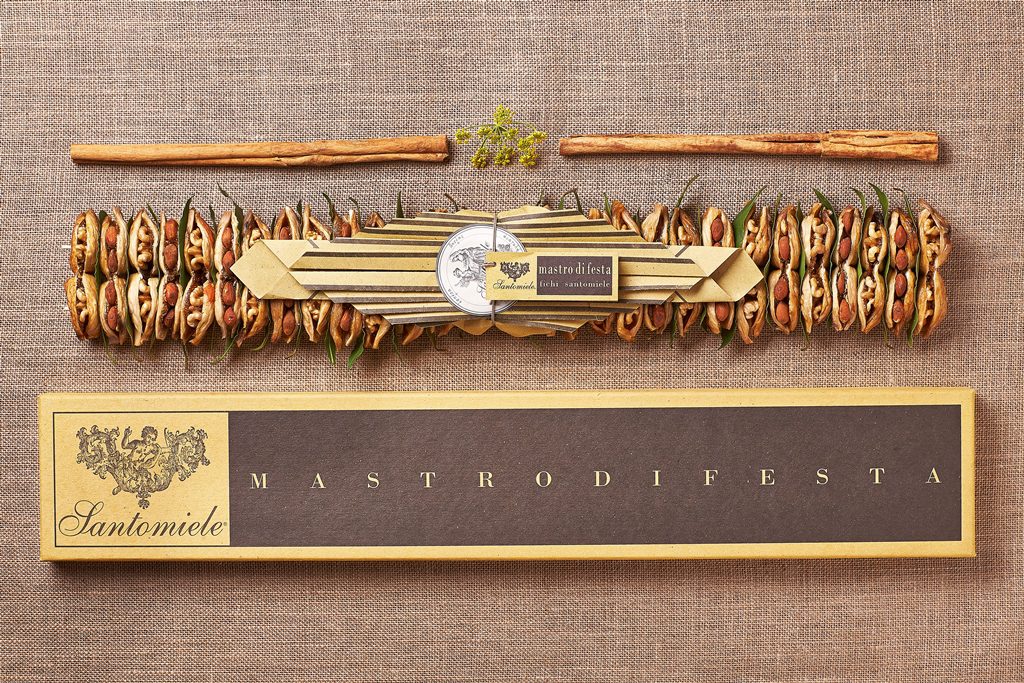 Peeling figs is a unique worldwide tradition, "only the most beautiful ones that the trees give us". Another company's top product is the fig molasses, a natural sweetener obtained from dried figs for sugar-free recipes, such as the 'croccanti', that "we introduced just over a year ago, made with almonds and chocolate, hazelnuts and chocolate or just hazelnuts". With a floral and delicate taste, the brittle called 'Il Signorino' is even more fragrant thanks to the absence of sugar. Pure molasses is also available, "ideal to pair with cheeses".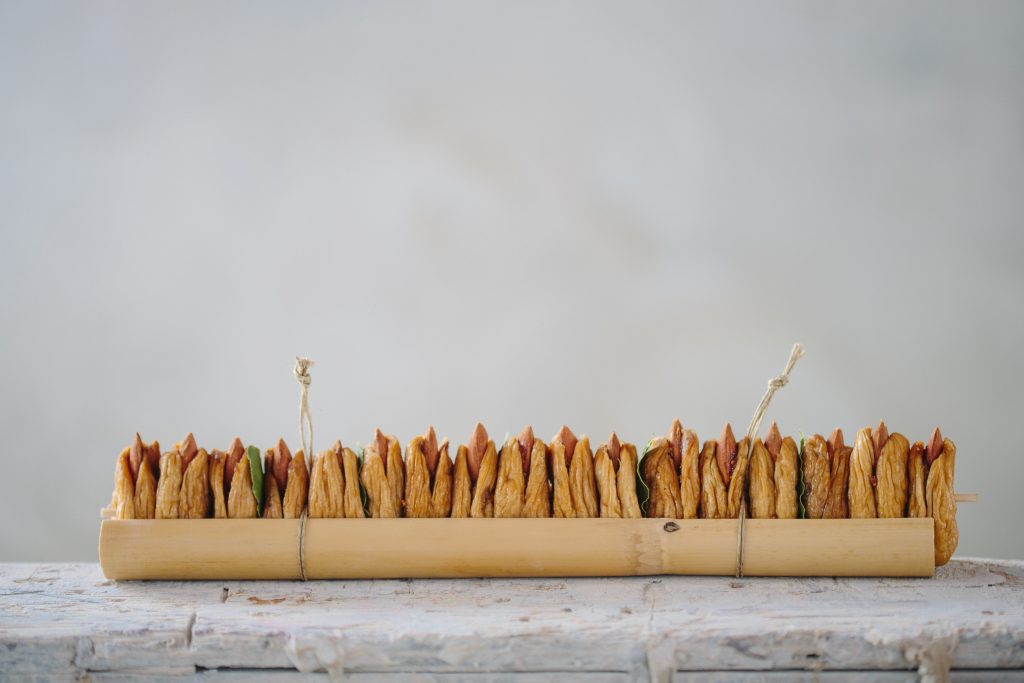 Dried fig production
The fig cultivation – in this case the prized cultivar 'Kadota' – takes place with full respect for the environment: "We grow and process the figs ourselves, we have few machines that use the energy provided by solar panels and we don't use pesticides or sulphur dioxide", a compound generally used "to soften and sterilise nuts". The figs are dried in the wind, washed in a solution of water, lemon and salt and then roasted in the oven, "so we can be sure that they have been sterilised". The artisans check the products individually to make sure there are no defects on the inside, and finally the packaging, "which has always been made of straw paper". A company that has been putting all its eggs in the sustainability basket since the early days, "the term sustainability wasn't even that popular before, yet we believed in it". So much so that in May 2018 Santomiele was summoned by the UN in New York for the Micro-, Small and Medium-sized Enterprises Day, "the only ones all over Europe! A source of great pride for us and for the entire sector".
Santomiele – Prignano Cilento (SA) – via Salita San Giuseppe – santomiele.it/
by Michela Becchi