At historic cafes and avant-garde clubs, pastry shops and multifunctional bars, having breakfast in Rome can be a unique experience. There is something for every palate, from French croissants to Italian croissants, passing through flaky elephant ears, tea biscuits, eggs Benedict, specialties of the peasant tradition and of course the classic maritozzo. Here's where to find the best breakfast places in Rome.
Best breakfast places in Rome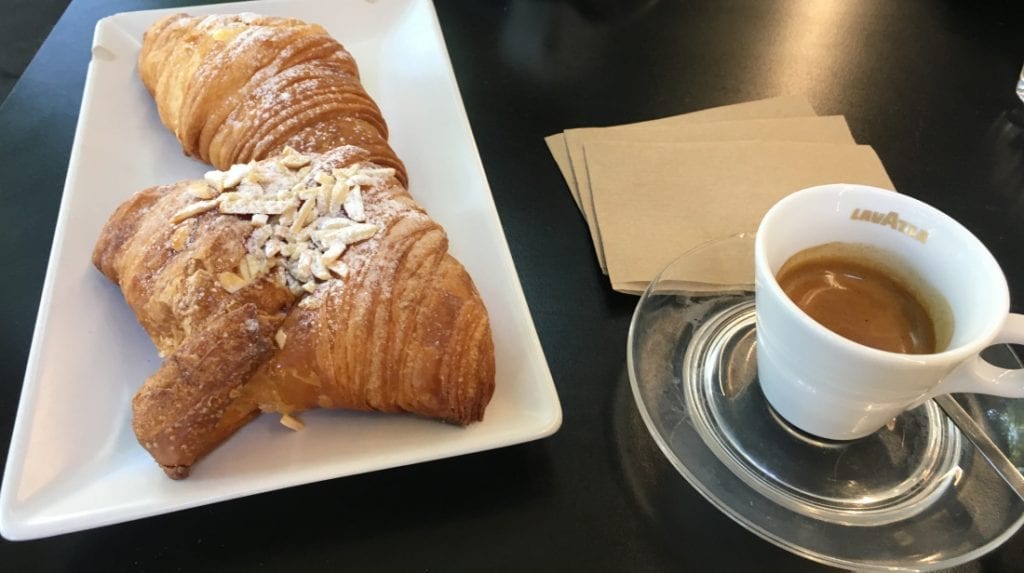 Casa Manfredi - exceptional coffee and croissants on the Aventine Hill
The combination of croissant and cappuccino is a classic of the Italian tradition, but it's not always easy to find both options at quality level. On the contrary, we often find a good croissant, accompanied by a mediocre cup, or vice versa: an excellent coffee (maybe the Third Wave specialty kind!) paired to a frozen industrial brioche. Casa Manfredi is the demonstration that a great tasting and quality breakfast is possible: the espresso, obtained from Tierra! Lavazza selections, is always on point, and excellent cappuccinos, decorated according to the dictates of Latte Art, with foamy milk cream woven to perfection and a nice balance between milk and coffee. To complete the experience, croissants are stellar - try the one with almond paste or the Venetian puff pastry with cream - perfectly leavened, melty and fragrant, full of good quality butter. The pastry cream filling is exquisite, among the best in town, smooth and silky, generously distributed inside the brioches. The savoury versions are equally interesting.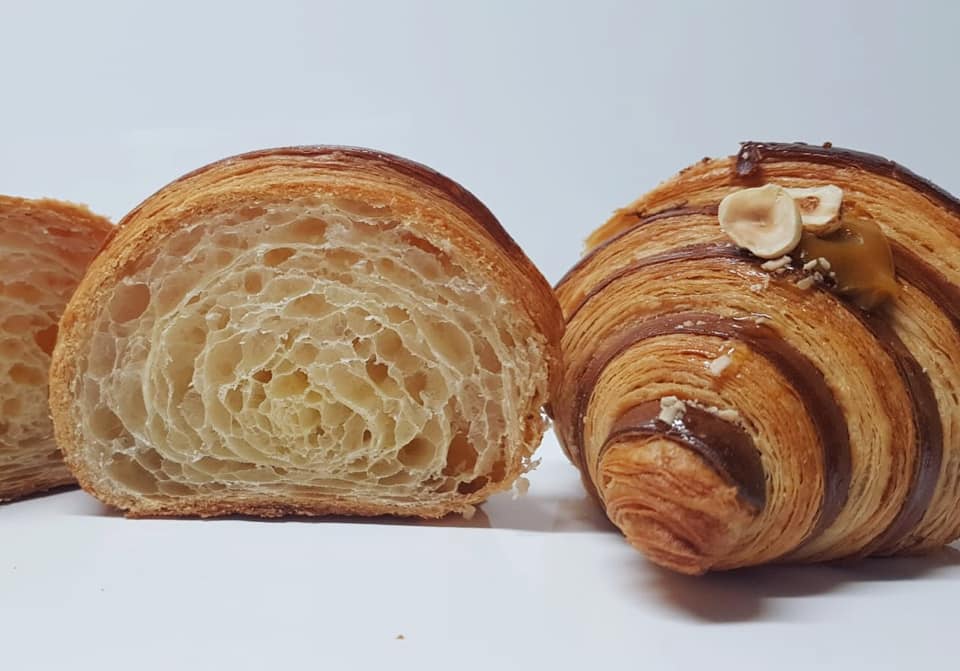 Bompiani - the art of leavened pastry
Breakfast at the Tor Marancia patisserie is increasingly good, the result of the passion and constant work of Mr Walter Musco, a former art gallery owner with impeccable technique. For pastry lovers, here you are spoiled for choice: Italian croissants, French croissants, brioche pastries, krapfen - irresistible - and fried donuts. It's difficult to decide among the many delights, but the Danish roll, fragrant and richly filled with delicious pastry cream, is always a safe bet. The coffee department is not lacking, with the selections by Mondi Caffè, a Roman roaster that offers quality blends and single-origin coffees, available in espresso or filter pourover.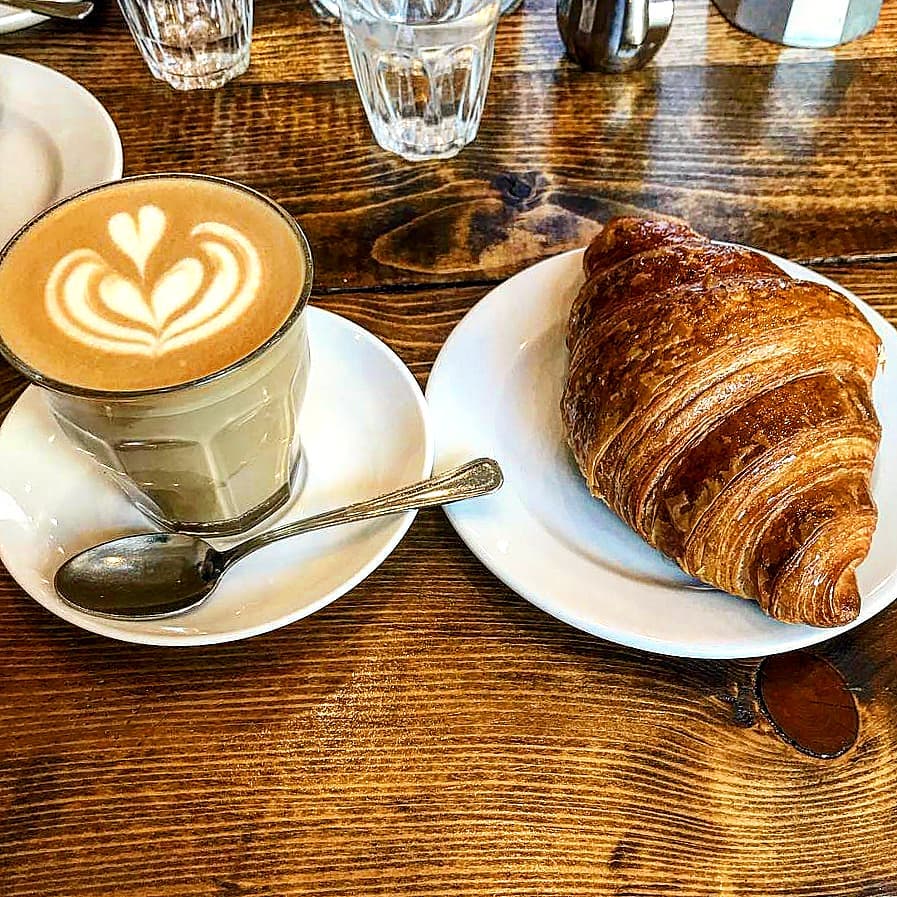 Faro - Caffè Specialty - the best espresso is in Piazza Fiume
Faro is the coffee shop in Rome, hands down. Each cup is a sensory journey to discover distant flavours, from the countries of origin, a tribute to the work on the plantation: the selected beans are all harvested by hand, from sustainable agriculture, carefully processed by careful growers and roasted to perfection by best Italian and foreign roasters. The key is the pro approach: beverages are served with an explanation, to accompany the customer in the tasting. Whether it's espresso or v60, it doesn't matter: the result is always excellent. A high level coffee, therefore, can only be paired with a good sweet: the assortment of pastries here is unique, think cream-filled rolls to Danish rolls, not to mention pistachio cream croissants, Venetian pastries, pain au chocolat and croissants with almonds.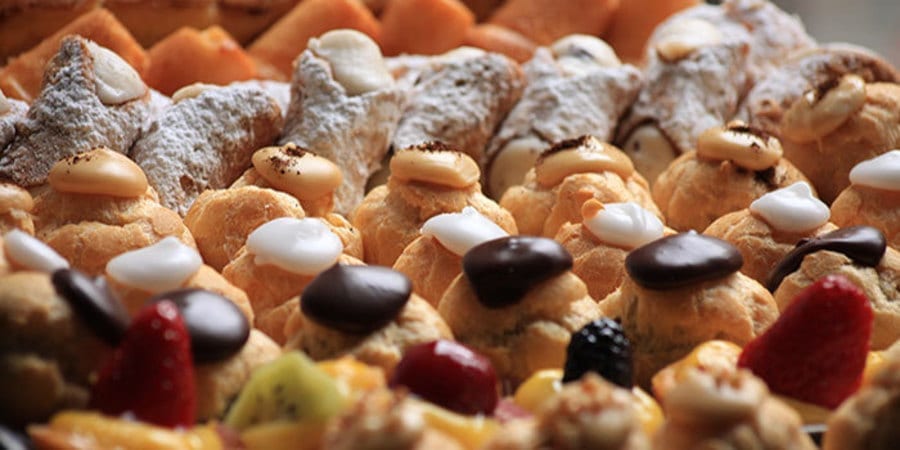 Regoli - the king of maritozzo
There are many specialties offered by this historic pastry shop in the central Esquilino neighbourhood, but one above all is the one that has ensured the success of the brand over time: the maritozzo. An oblong brioche bun stuffed with fresh whipped cream, whose characteristic is a soft and well-leavened dough divided in half by the iconic filling and symbolic of Roman breakfast. There's also aLenten version, quaresimale,, less known but equally tasty. In the dough is candied fruit and raisins. There are also classic Italian croissants, simple or filled with cream, chocolate or jams.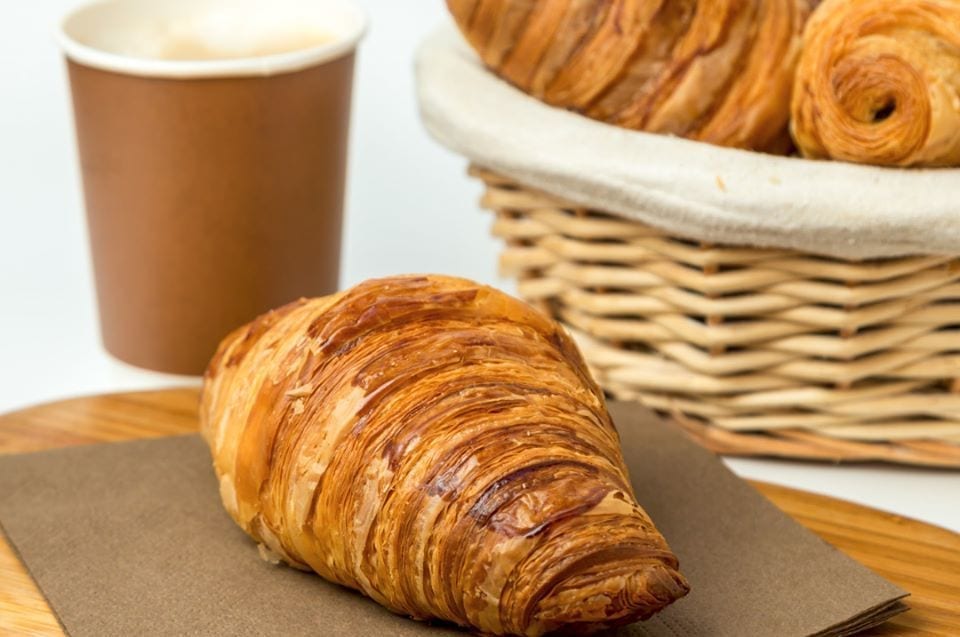 Le Levain - true French boulangerie
If you are not butter lovers it's best to avoid this place. At a stone's throw from Piazza San Cosimato, in the heart of Trastevere, Le Levain is the ideal place for those who prefer French-style croissants, with the well-flavoured, fragrant love at first bite flakiness. The classic version is well-made, but the pain au chocolat or the cinnamon swirls don't disappoint. Do not miss a taste of chausson aux pommes, the apple bundle, but for those who prefer a savoury breakfast there's also pastries stuffed with meats, cheeses and vegetables.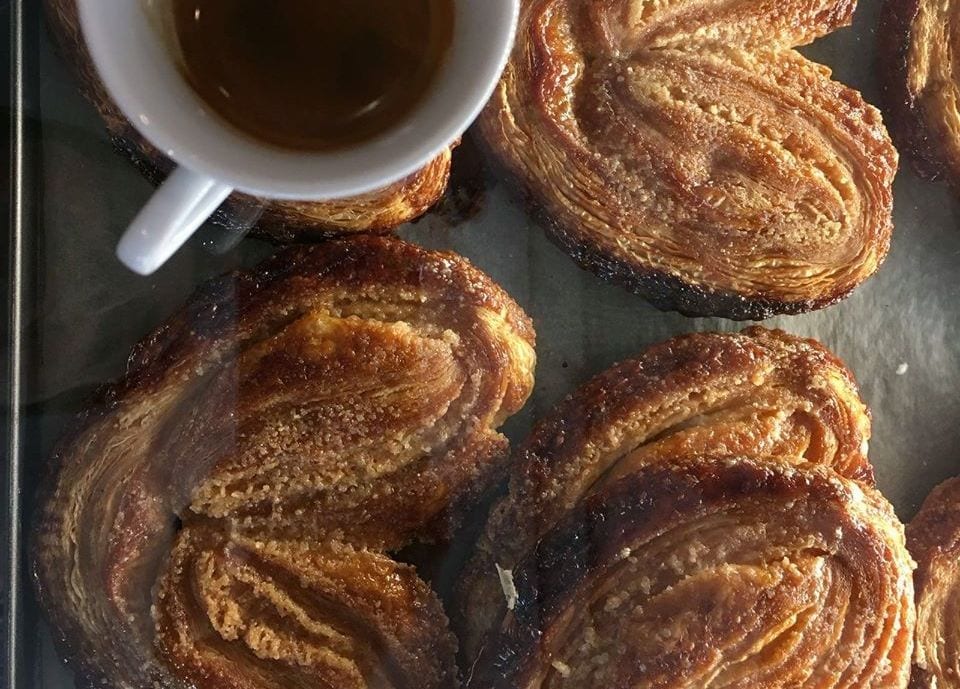 Santi Sebastiano e Valentino - must-taste elephant ears
Croissants, tarts and biscuits are always a good way to start the day with Sainti Sebastiano e Valentino, but for a different breakfast the answer is the caramelized puff pastry elephant ear aka bear claw, a sweet with a full taste, rich with butter, and an intoxicating aroma and crunchiness. Otherwise, you can opt for sweet rolls with raisins and cinnamon or the various tartlets sold at the counter.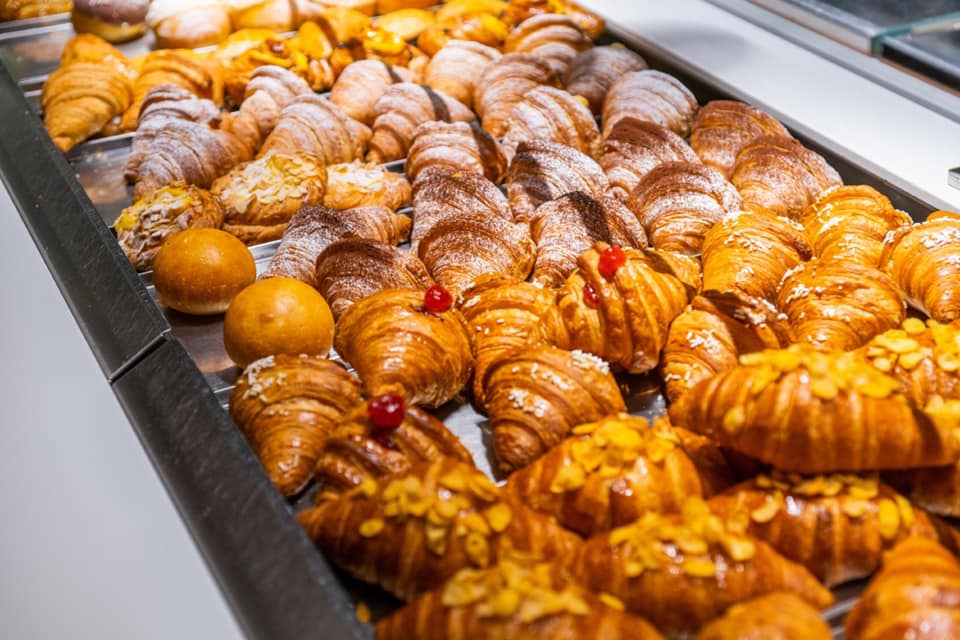 Gruè - sweet & savoury
Fine pastry shop that sells single portions and signature mignon cakes, and which also offers high-quality and well-made products for breakfast. There are croissants filled with various flavours (we found the two-toned raspberry version very interesting), Venetian pastries, pain au chocolat and swirls. Beyond breakfast pastries at Gruè you can also find delicious muffins and tarts, while savoury lovers can opt for a generously stuffed sandwich with fresh seasonal ingredients or sliders.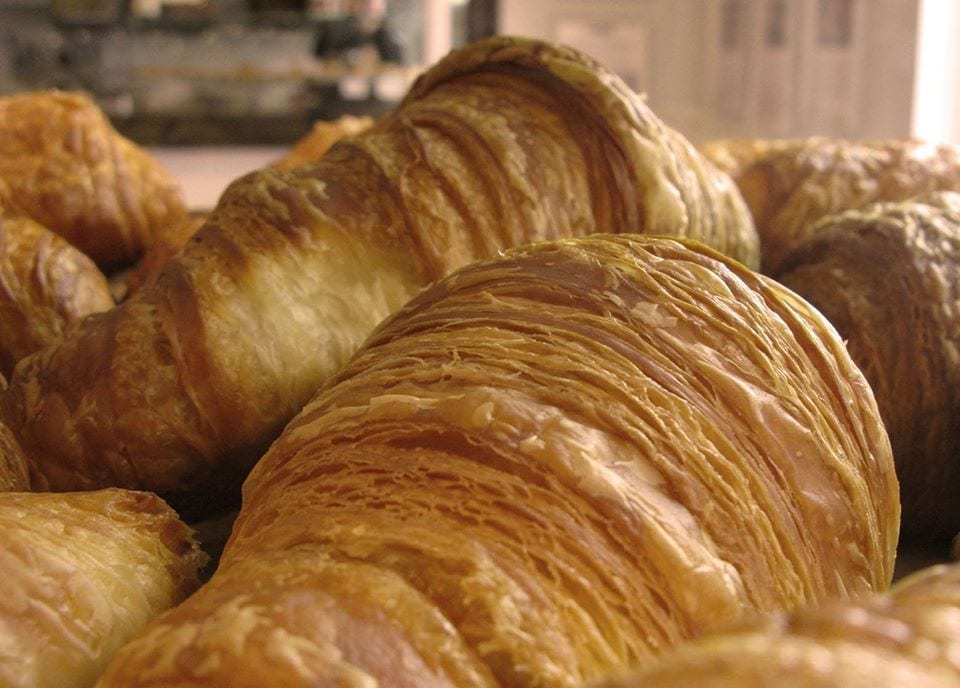 Severance - the realm of croissant
The croissants are prepared according to the French style at Severance, made with a complex structure that includes fluffy dough and a high butter percentage (also French). These are available in different flavours and shapes: the classic cream-filled one, for example, or the pain au raisin, with cream, raisins and icing, or the pain au chocolat. The savoury interpretations are also very good.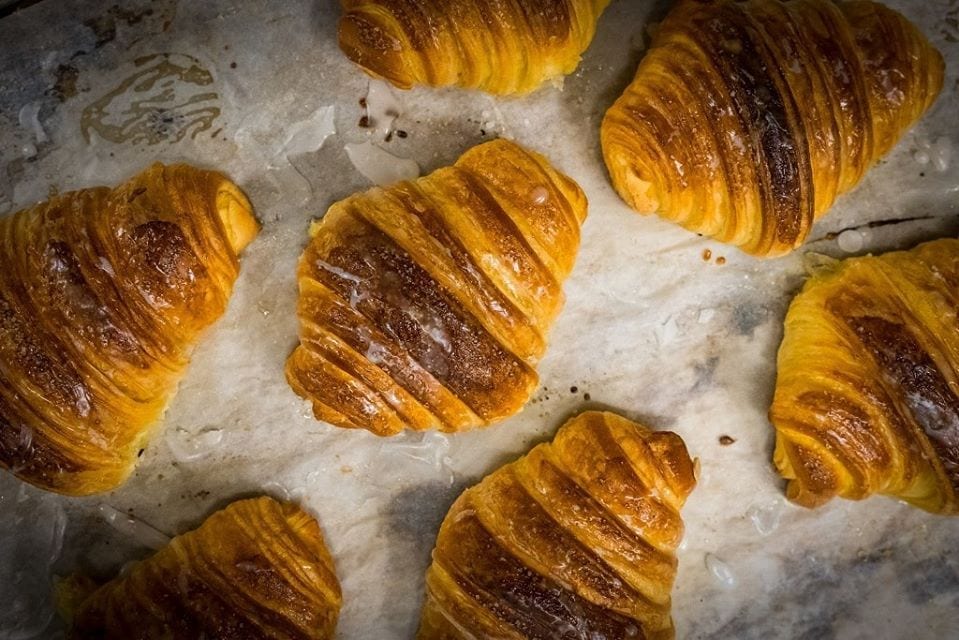 Roscioli Caffè - maritozzo and cornetto in Campo de' Fiori
Soft, fluffy, enriched with lots of fresh cream: the maritozzo by Roscioli stuffed at the moment is another of the most popular classics in the city. The breakfast at Roscioli Caffè, however, also consists of other pastries: croissants with pastry cream, chocolate braids, sweet rolls, apple puff pastries, donuts and cream-filled donuts covered in sugar. Inevitable, on each preparation, a little glaze, as per Roman tradition.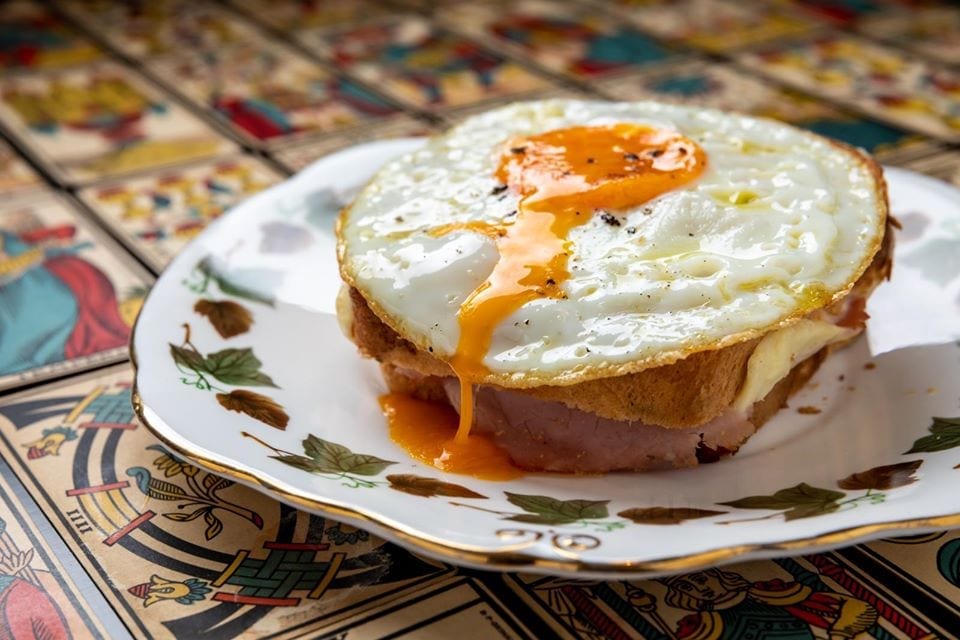 Coromandel - international brunch in central Rome
The kitchen at Coromandel is open all day, starting with breakfast, which is divided between pastries and international specialties. Like eggs Benedict or stuffed bagels, croque madame, pancakes (also good in the savoury version) or granola to combine with fruit and yogurt, for a delicious brunch enjoyed in a tastefully decorated room, along with a cup of coffee, tea or a glass of wine.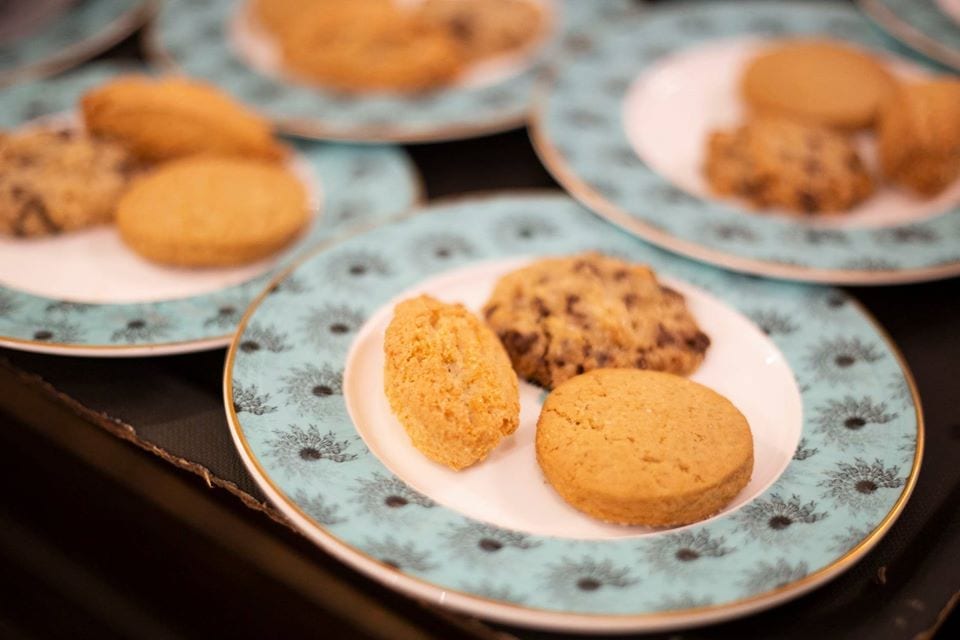 Babingtons - breakfast tea room
For a different breakfast, relaxed and full of taste, Babingtons is the ideal place: the most famous tea room in Rome offers great pastries and shortbread, combined with infusions, herbal teas and fine teas to choose from the wide signature selection. To start the day with an extra added oomph, then, there are layered cakes filled with creams of all kinds. An attentive and cordial service and a suggestive and welcoming atmosphere complete the picture.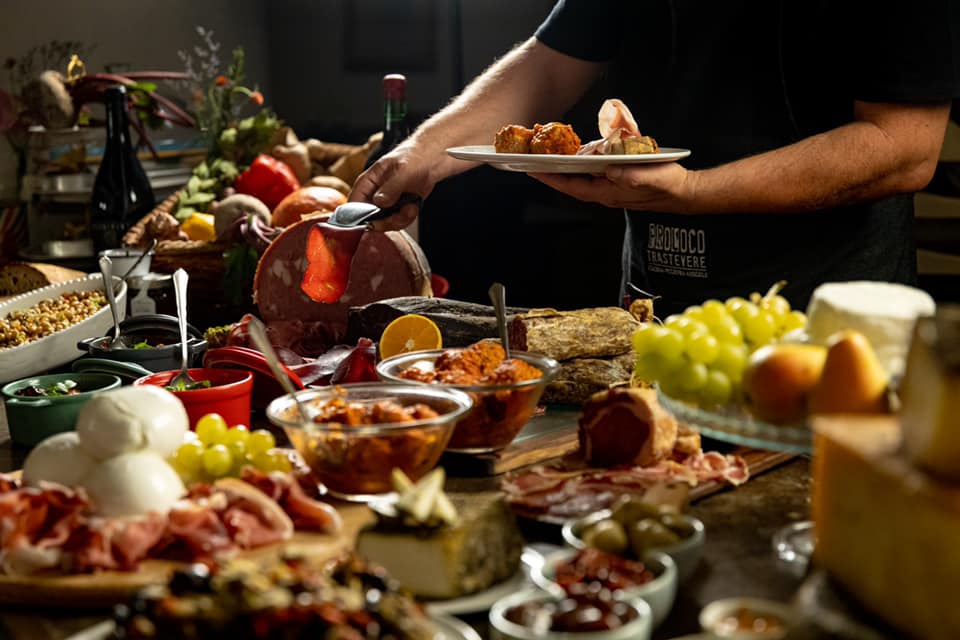 Proloco Trastevere - Farmer's breakfast
Breakfast with salami and cheese? Yes, if it's the DOL team selecting them. At Proloco Trastevere, there's an alternative brunch every Sunday, the "Farmer's Lunch", with all the specialties of the shop, a pasta or main course of your choice and dessert. From legume soup to beef meatballs in sauce, from polenta to gricia to ravioli filled with potatoes and mint, in this local Trastevere hangout breakfast and lunch merge on the table laden with delicacies.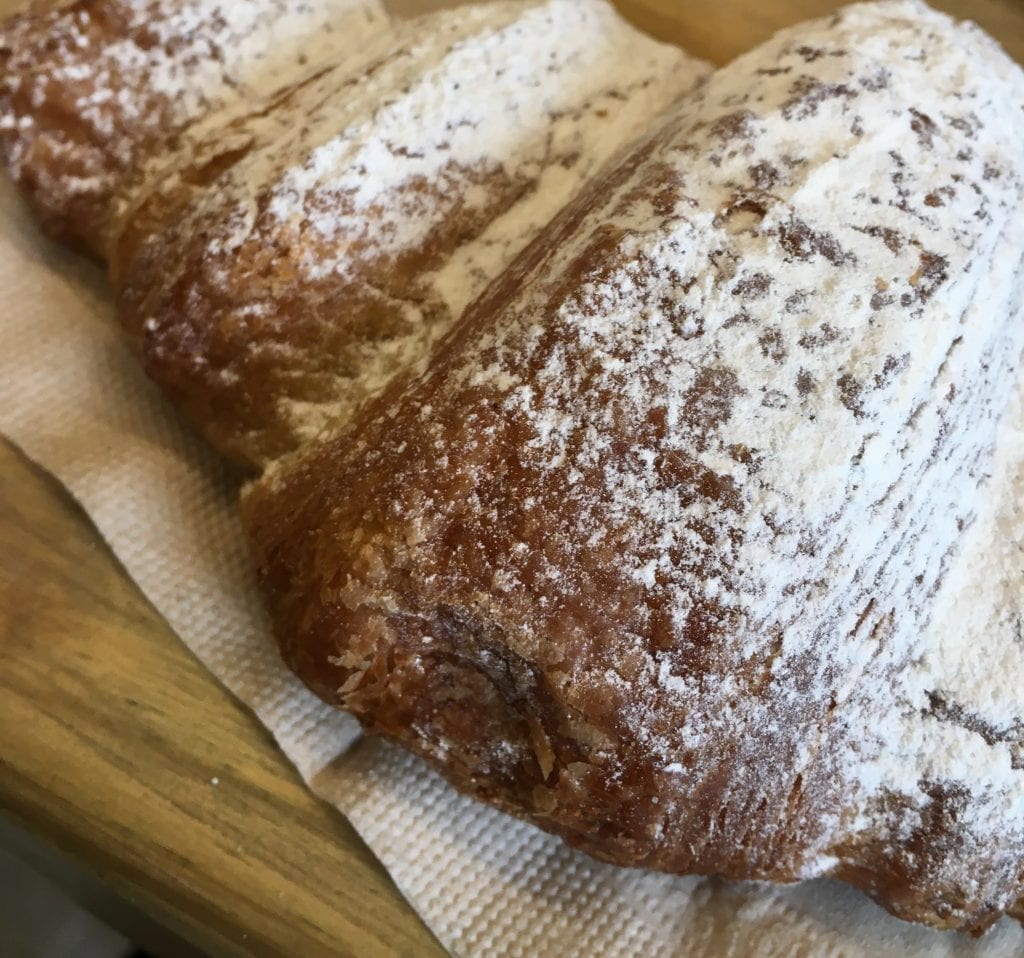 Wani - vegan breakfast
There are several vegan restaurants in Rome, yet still few pastry shops, all very valid. Above all is Wani which stands out. Located in the San Paolo district, this is a cruelty free and zero waste place, where every element - from glasses to cutlery - is compostable and made with recycled materials. Not only that: customers can bring their own cups from home and thus receive a small "no waste" discount on the final check. But let's get to breakfast: the croissants are well made, with stone-ground wholemeal flours and a good structure, the lemon-flavoured pastry cream is dense and delicious, the chocolate filling branded iVegan is so delightful that it can convert even the most die hard dairy lovers. And then there's also biscuits - excellent shortcrust - pastries and cakes, to be enjoyed with espresso or cappuccinos made with soy or oat milk.
by Michela Becchi