A little history
Once it was a tavern with a room or two. In 1496, Oberwirt opened its doors: 520 years of business, hospitality, serving meals. Its typical Alto Adige decor in walnut and pine has been a constant. The furnishings have changed, the rooms have more luxuries, a swimming pool and message center have appeared, and the food offerings have broadened, but the place has held onto its authentic flavor.
Owner Josef Franz Waldner, known as Sepp to everyone, is a native of Alto Adige, and the keeper of a tradition of hospitality with few rivals in Europe. He has four great passions: roses, horses, hunting and wine. His rose garden boasts over 1,500 plants and he produces typical Alto Adige clothing as well as raising Haflinger horses. His two daughters, Barbara and Andrea, are at his side, helping to run what has become a complicated organizational operation.
Wine selection
Meals are elegant and sophisticated, prepared with top-quality ingredients, and include both traditional dishes and creative ones. The wine list is exhaustive and also presents, of course, the house wines, produced here for centuries for home use. A new wine-growing project, however, began with the arrival of a unique person, Rainer Zierock, a brilliant and unpredictable professor of viticulture. Many stories are told about him, but he was an authentic herald of the natural approach to wine. "One evening, I left him the keys to the wine cellar. When I returned, I found an unthinkable number of truly great bottles open, all of which had been freely poured for the restaurant's clients. That's the type he was," Sepp told us. In 2002, the vineyards were replanted and in 2005, the first white was produced - Gloria Dei, a blend of sauvignon and riesling. Many wines are dedicated to various varieties of roses, such as Baccara, a blend of cabernet and merlot.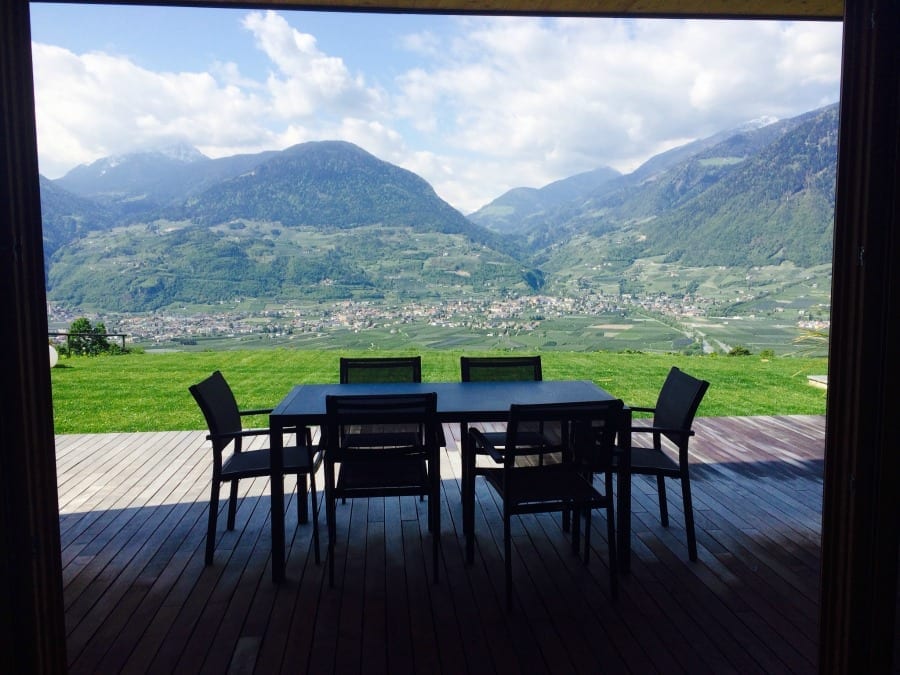 Eichenstein
Besides the hectares of the vineyard Widum in Marlengo, there are the grapes of the Eichenstein vineyard in Montefranco, a unique oasis a little outside Merano. A single body of vineyards, about four hectares, has been coaxed out of the woods and clings to the mountain. In the center of the vineyards is a splendid chalet with a view over the entire amphitheater of Merano and the mountains surrounding it. The wine cellar, recently completed, offers tasting rooms with memorable views. It is a magical place, inspiring, with deer and mountain goats among its frequent visitors. The altitude is 550 meters and the chalet seems made for a love tryst. It would be hard to imagine anything more romantic. But let's go back to wine. The enology consultant is the young and talented Marius Müller, who worked first in Austria, in Krems, at the Nikolaiof winery, and then at Manincor (award for sustainable viticulture in the Vini d'Italia 2016 guide). He has the task of interpreting this brutally rocky terrain, its soil mainly porphyry and granite. All the vineyards have southern exposures, since up here in northernmost Italy, the grapes must gather in the maximum sunlight in order to ripen perfectly. "We are studying the fermentation of both whites and reds in large barrels. The first vinifications are giving us good results," he told us. Present production is about 20,000 bottles annually, but the potential for 35,000 exists. There's no hurry. Sepp wants to do things properly. Among the varieties planted here at Eichenstein, pinot bianco has the hardest time, while sauvignon and riesling seem to express the terrain and the surrounding microclimate well. In many wines we find an unusual tone of wild herbs and nettles, wines with a distinctive voice.
The Tasting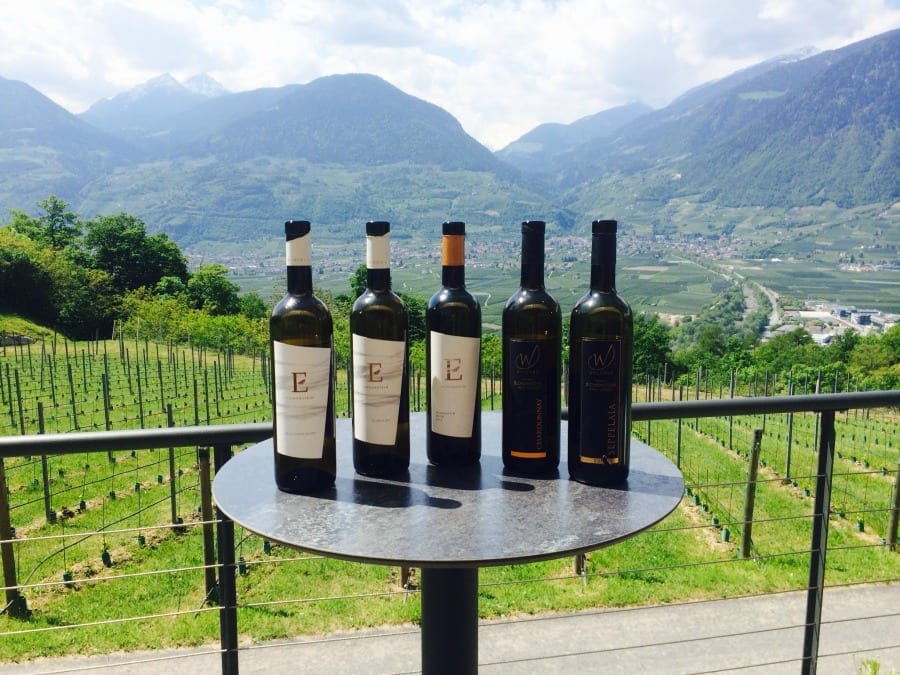 Sauvignon 2015
This is the wine that struck us most forcefully during out tastings. The varietal note is elegant and gentle, with tones of white melon, anise, nettles and grapefruit. The palate is creamy, natural and measured in its development, with a subtle but very long aromatic crescendo. Good acidic support and a long, lightly smoky finish. A noteworthy debut calls for attention to the next releases. This is the first year of production.
Riesling 2015
Spontaneous fermentation in large wooden barrels. A nose of great aromatic intensity displaying floral tones, chamomile, peach, hazelnut. Energetic palate with a hint of stone and a lovely smoky finish on tones of coffee. The lively, generous finish is striking, with amazing aromatic evolution. It still needs a few months of bottle-aging.
Chardonnay Riserva Eichenstein 2013
This wine offers a change of pace when compared to the other chardonnay reserves tasted. Notes of anise and nettles are the prelude to a stony, incisive palate, aromatic, with noteworthy fruitiness and acidic structure. A finish that is full of character, slight salty and very refreshing.
To reserve the chalet: www.oberwirt.com