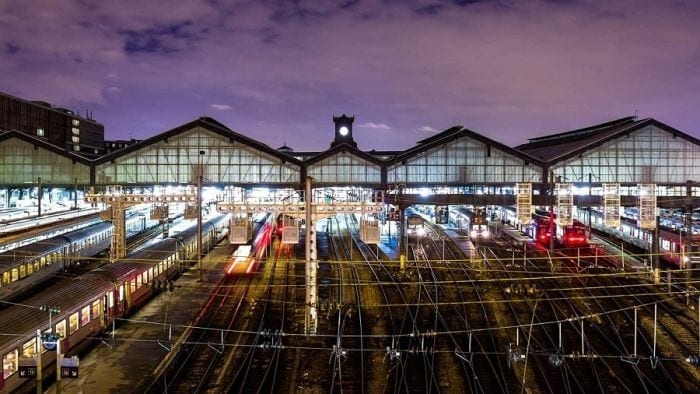 The partnership between SNFC and French chefs is becoming real. After Eric Frechon, at the end of 2016, Thierry Marx started working at the Gare du Nord in Paris. While, in a few months, chef Michel Roth will arrive in Metz. And then, in 2018, Ducasse is going to Gare Montparnasse.
In their struggle to restore the glamour of the busiest and most exciting railroad stations in Paris and the rest of France, SNCF, the French national railroads, have found helpful allies among the country's most famous chefs. The investment in refurbishing the principal national stations is part of a more substantial plan to improve services to travelers and bring back the vivacity that stations once had when they were an inspiration to French artists and writers.
A few weeks ago, the railroad station in Metz was voted the most beautiful in France, and soon, prestigious chef Michel Roth will take over its Le Grand Comptoir (now being renovated), offering travelers a menu worthy of the Ritz. The difference will be that its public will be more heterogeneous and prices more affordable. This approach has already been successful in Paris' Gare Saint Lazare, with Eric Frechon at the helm. In November of 2016, Michelin 2-star executive chef at the Mandarin Oriental, Thierry Marx, opened L'Etoile du Nord at the Gare du Nord. This strategic placement of great chefs in railroad stations will continue in 2018 with Michel Roth, together with Alain Ducasse, directing the most complex of the projects, the restaurant in the Gare Montparnasse.
by Livia Montagnoli