Giuseppe Di Martino – Pasta Di Martino
Before sharing the list compiled by chefs, pizza makers and pastry chefs, we decided to also ask one of the great names in pasta-making about his favorite restaurants. We sought the advice of an entrepreneur whose craft is bound to tradition, and at the same time open to international, modern and diversified broadness. Meet Giuseppe Di Martino, his preferences are: Don Alfonso 1890, Antica Osteria Nonna Rosa and Bikini. The first, among our choices too, is the fruit of years of passionate work in Sant'Agata sui Due Golfi of Livia and Alfonso Iaccarino. The iron-clad couple has recently been completed by the professional efforts of their sons, Mario and Ernesto. The world-known family resturant is present in many tourist destinations, like Marrakech, Macao, Dubai and recently Helena Bay in New Zealand. Antica Osteria Nonna Rosa is instead located in Vico Equense. Here chef Peppe Guida offers local cuisine with great care and detail in terms of ingredient sourcing. Equally in Vico is the reign of Giorgio Scarselli, a beach lido and excellent restaurant whose main focus in the kitchen is seafood.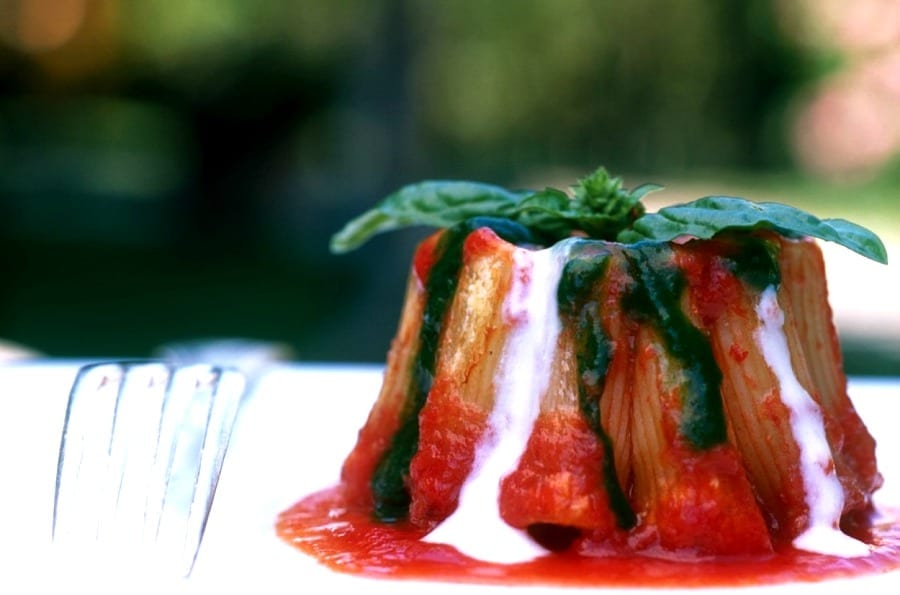 Enzo Coccia - La notizia
Enzo Coccia also chooses Don Alfonso 1890. With his premise that "I prefer going to places that I'm familiar with, in order to build natural synergy with the staff. That's why I'm happy to go to the Iaccarinos. My advice is getting the Vesuvio di pasta". Coccia follows the same criteria – familiarity and complicity – for his other two dining tips: "I like going to Abraxas Osteria with the family. Nando Salemma is a dear friend. He cooks high quality popular dishes and sells them at honest prices (30 Euros without wine). Musts here include the bean soup and the rabbit". How about for pizza? "If I'm staying in town, I choose Da Attilio", in the vivacious Pignasecca neighborhood. This is a place which, over the 80 years of being in business, has become a beacon for lovers of folded pizza "a libretto" and regular round pies.
Alfonso Iaccarino – Don Alfonso 1890
Iaccarino is a pillar of local, national and international fine dining. His opinions are cunwavering: "For fish I pick Terrazza Calabritto, for meat Meatin' and for typical Neapolitan cuisine I go for Veritas". Terrazza is located in the center of town, at a stone's throw from the Lungomare promenade on via Caracciolo and from the Villa Comunale public park. Here prime ingredients are just the starting point. The second place listed, which is also known by the moniker "Cuoco e Carbone". Here the starring roles are two: on the one hand the grill and the other, the actual kitchen. From both emerge local dishes prepared under the guidance of chef Peppe Guida. It would be diminutive to call this simply a steakhouse, considering also how meats are sourced at one of the city's highly esteemed butchers, Mario Carrabs in the town of Gesualdo. The third destination shared by Iaccarino is one of our choices too. Chef Gianluca D'Agostino has the capacity of tiptoeing around the most intense Neapolitan flavors with great elegance.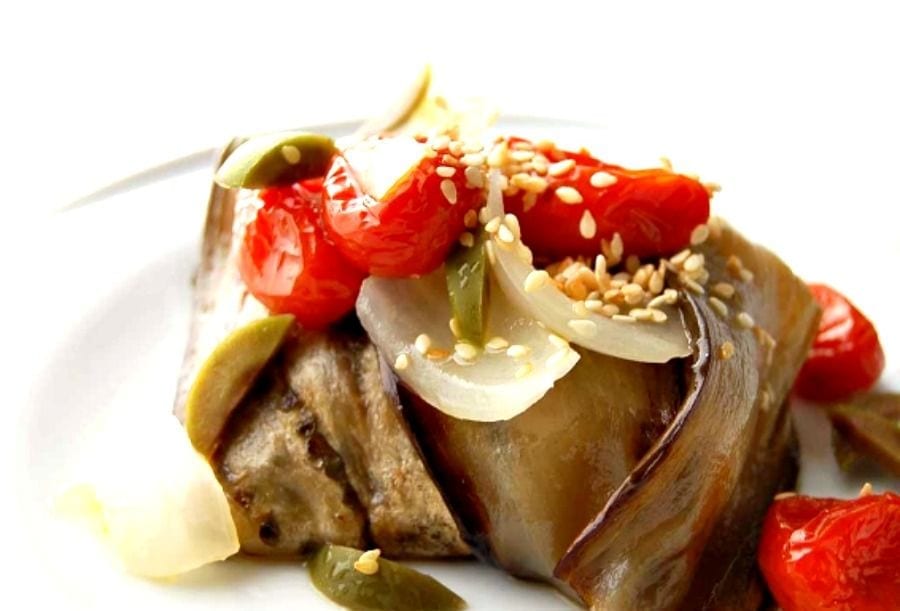 Gianluca D'Agostino – Veritas
"I normally go to Ba-bar, the ambiance is informal but the quality of the food offer is exceptional. My advice is to order the baccalà tempura". Indeed the place is a cross between a home, a bistro and a cultural club. The chef then indicates Caseari Cautero, a very well-stocked delicatessen for purchasing select products and a place to stop for an excellent aperitivo. Thirdly, there's Da Nonna Anna located in the Torretta marketplace "because it's close to home and the perfect place for those nostalgic for childhood lunches cooked by their nonna (open only for lunch). The cuisine is homespun and relaxed, it offers a list of 10 pasta dishes and ten entrees". Portions sizes here are large, flavors linked to memory. Be expecting therefore nothing less than Napoli-style comfort food.
Gino Sorbillo – Pizzeria Sorbillo
Sorbillo is one of the ambassadors of Neapolitan pizza around the world, his first choice falls on La Stanza del Gusto "because it's a magical place where creative Mario Avallone respects ingredients and is constantly doing research. Here you should definitely have the O' Roje". This dish is bucatini pasta with aged and tomatoes cooked with no other seasoning. For Sorbillo's second choice we head to Vico Equense, at La Torre del Saracino. "Gennaro Esposito is a regional pride, both professionally and as a person. If you go there, you must try the famous Minestra di pasta, a mismatched pasta soup added with crustaceans and small reef fish". His third tip surprises: it's Antica Pizza Fritta Da Zia Esterina, his own eatery dedicated to his Aunt, a pillar who worked until her last days in the historic pizzeria branch on via Tribunali. "It may sound strange, but when I can I always go there. It's therapy for me to eat there, it brings me back thirty years. It's my happy place". Note taken.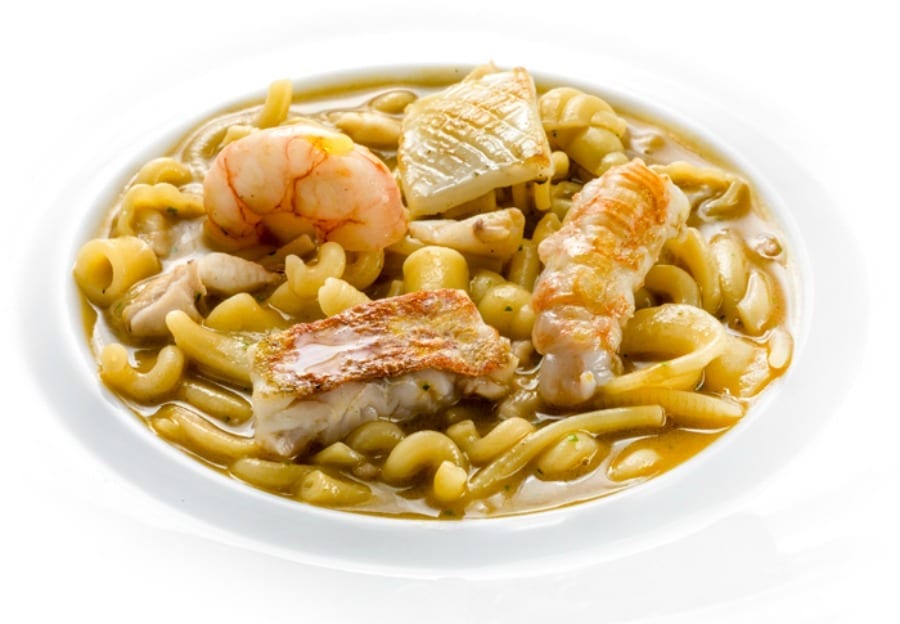 Gennaro Esposito – Torre del Saracino
For the Neapolitan chef the first choice is La Masardona. Their pizza dough has been fried and served here for more than fifty years. The recipe by Enzo Piccirillo remains unchanged from when it was taught to him by his grandmother. It has a unique characteristic: the condiment is enveloped between two disks of dough (not a single folded one). Esposito's second choice is Buco in Sorrento, in the reign of Giuseppe Aversa: an able interpreter of the Neapolitan cuisine repertoire. Over the years Buco has become a coastal dining magnet. "I go there often, firstly because Peppe is a dear friend and I deeply respect his work. Secondly I go there because it's one of those places where the quality of the food is extremely high in addition to a pleasant atmosphere and beautiful emotions all around". For his third choice, Esposito travels to Vico Equense: "At Cremeria Gabriele you can find the best gelato in southern Italy. This is a place I am bound to since childhood". Besides gelato, the nearby display case features extremely well made cheeses and aged in the family farm.
Enzo Piccirillo – La Masardona
This popular pizzaiolo often eats at Il Comandante, at the Romeo hotel, where chef Salvatore Bianco leans on his Neapolitan origins to build unexpectedly exotic flavors. The ace up his sleeve is a magnificent terrace with killer views overlooking the port. This was the headquarters of "comandante" Achille Lauro, Neapolitan shipowner, businessman and politician. Piccirillo's second choice falls on "a trattoria suitable for everyone": Da Nennella, in the Spanish Quarter. Be expecting a little chaos and wholesome dishes. Some examples? Pasta and potato soup, rigatoni with fish ragout, fried anchovies, friarielli (local broccolini) and sausages. As far as babà, the best one in Naples according to Piccirillo is the one crafted by Salvatore Capparelli in his eponymous bakery. Great respect in terms of original recipe, perfectly soaked, with a velvety dough and good to eat even without mandatory whipped cream. Although for many this can be considered heresy.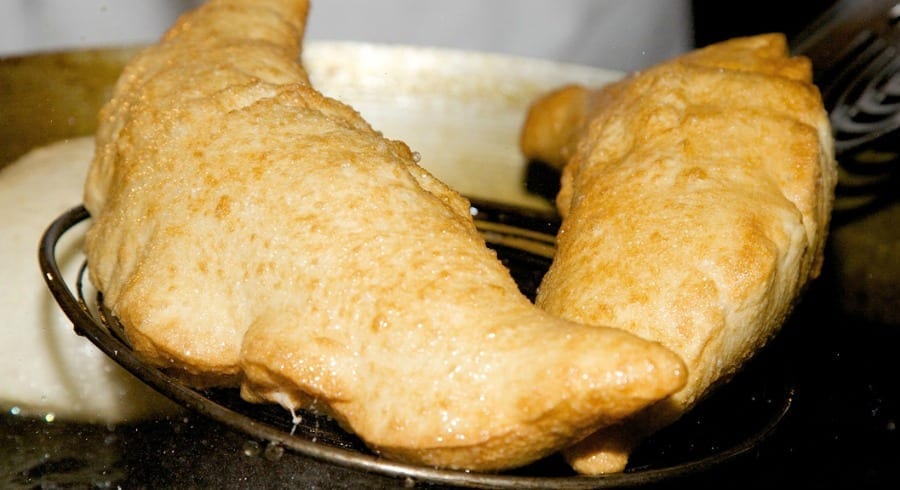 Francesco Sposito – Taverna Estia
The young cook chooses the restaurant L'Altro Coco Loco, where owner and chef Diego Nuzzo graces patrons with seafood and meat dishes, playfully riffing between tradition and creative touches. His other choice is 50 Kalò, the famed piazza Sannazzaro pizzeria which has recently become a veritable pilgrimage destination. Ciro Salvo, who needs no further introduction, bakes one of the city's best pizzas. Sposito's third choice is a speakeasy-style cocktail bar: L'Antiquario. "When you cross the threshold into Alex Frezza's realm, you'll find professional service and impeccable drinks".
Marianna Vitale – SUD
In Marianna Vitale's choice of three eateries first place goes to La Friggitoria Osteria Mediterranea "for the local and equally contemporary ambiance, for their "impepata di cozze" (pepper stewed mussels), their Champagne selection, and for the smiles on Enzo and Claudio's faces". Vitale's second address is perfect for any time of day, "it's a bar-raft that navigates around Lago Miseno and that can be reached with a small boat". She's talking about Roof&Sky, a.k.a. Asteco e cielo. A curious trimaran moored at a jetty in the Bacoli public park shuttles passengers to the center of Lake Miseno. From the raft folks can do birdwatching, admire the enchanted surrounding landscape and enjoy meals by chef Michele Grande, the mastermind behind the project. "Roof is the only place in the Campania region where in the crudo selection you'll find local wild oysters and rare shellfish". Vitale's third choice is pizza. "The Pizzeria d'é figliole is a classic yet visionary place: they only serve wholesome and genuine fried pizza and little else. I love it because I can eat there at 11 in the morning and at 6 in the evening, and also because the sisters kneading, stuffing and frying the dough have chosen to do this and this alone, without giving in to gourmet trends. This to me constitutes true authenticity".
Pasquale Marigliano – Pasticceria Pasquale Marigliano
The great pastry chef and chocolatier chooses Ristorante Il Castello in Palma Campania, "this is a place located near my home, which is an ideal place for families", Terrazza Marziale in the historic centre of Sorrento, "a little touristy but the food is good" and Gorizia 1916 in the Vomero neighborhood, "this is a historic location where meals are truly delicious. Here I often have the spaghetti allo scarpariello", that is with tomato sauce and pecorino cheese. The winning hand is however the pizza baked here: prepared by expert pizzaioli working in plain view near the entrance. Their pies, including a gluten-free version, is worthy, and made with a properly risen dough which is fluffy and fragrant, and well-baked in the wood-fired oven. Besides the classic pies, do try their calzones.
RESTAURANTS CHOSEN BY THE CHEFS
RESTAURANTS and TRATTORIAS
Abraxas Osteria | Pozzuoli (NA) | via Scalandrone, 15 | tel. 081 8549347 | www.abraxasosteria.it
L'Altro Coco Loco | Naples | v.tto Cappella Vecchia, 4 | tel. 081 7641722 | www.ristorantelaltroloco.com
Antica Osteria Nonna Rosa | Vico Equense (NA) | via privata Bonea, 4 | tel. 081 8799055 | www.osterianonnarosa.it
Ba-bar | Naples | via Bisignano, 20 | tel. 081 7643525 | www.ba-bar.it
Bikini | Vico Equense (NA) | Sorrentina 145 km 13,900 | tel. 081 8016222 | www.ilbikini.com
Il Buco | Sorrento (NA) | II Rampa Marina Piccola, 5 | tel. 081 8782354 | www.ilbucoristorante.it
Il Castello | Palma Campania (NA) | via Provinciale per Castello, 1 | tel. 392 942 5547
Il Comandante del Romeo Hotel | Naples | via Cristoforo Colombo, 45 | tel. 081 8798744 | www.romeohotel.it
Don Alfonso 1890 | Sant'Agata sui Due Golfi (NA) | Corso Sant'Agata, 11 | tel. 081 8780026 | www.donalfonso.com
La Friggitoria Osteria Mediterranea | Naples | via Margellina, 16 | tel. 333 994 5814
Gorizia 1916 | Naples | via G. Bernini, 29/31 | tel. 5782248 | www.gorizia1916.com
Meatin' | Naples | via Timavo, 27 | tel. 081 18893517 | www.meatin.it
Da Nennella | Naples | vicolo Lungo Teatro Nuovo, 103 | tel. 081 414338
Da Nonna Anna | Naples | via F. Galiani, 30 mercatino rionale Torretta | tel. 081 682844
Roof&Sky | Bacoli (NA) | Lago Miseno | tel. 3332761608 | www.roofandsky.it
La Stanza del Gusto | Naples | via Santa Maria di Costantinopoli, 100 | tel. 081 401578 | www.lastanzadelgusto.com
Terrazza Calabritto | Naples | Piazza Vittoria, 1 | tel. 081 2405188 | www.terrazzacalabritto.it
Terrazza Marziale | Sorrento (NA) | Piazza F. S. Gargiulo, 2 | tel. 081 8074406 | www.terrazzamarziale.com
La Torre del Saracino | Vico Equense (NA) | via Torretta, 9 | tel. 081 8028555 | www.torredelsaracino.it
Veritas | Naples | corso Vittorio Emanuele, 141 | tel. 081 660585 | www.veritasrestaurant.it
PIZZERIAS
50 Kalò | Naples | Piazza Sannazaro, 201b | tel. 081 19204667 | www.50kalo.it
Antica Pizza Fritta Da Zia Esterina | Naples | Piazza Trieste e Trento, 53
Da Attilio | Naples | via Pignasecca, 17 | tel. 081 5520479
Pizzeria d'é figliole | Naples | via Giudecca Vecchia, 3 | tel. 081 286721
La Masardona | Naples | via Giulio Cesare Capaccio, 27 | tel. 081 281057
GELATERIAS and PASTICCERIAS
Caseari Cautero | Naples | Piazzetta Pontecorvo | tel. 081 19179449 |
Cremeria Gabriele | Vico Equense (NA) | Corso Umberto I, 8 | tel. 081 8798744 | www.gabrieleitalia.com
Pasticceria S. Capparelli | Naples | via dei Tribunali, 325/327 |tel. 081 454310
COCKTAIL BARS
L'Antiquario | Naples | via Vannella Gaetani, 2 |tel. 081 7645390
OUR TOP TEN
Don Alfonso 1890 | Sant'Agata sui Due Golfi (NA) | Corso Sant'Agata, 11 | tel. 081 8780026 | www.donalfonso.com
La Masardona | Naples | via Giulio Cesare Capaccio, 27 | tel. 081 281057
La notizia | Naples| M. da Caravaggio, 53 | tel. 081 7142155 | www.enzococcia.it
Pasta Di Martino | Gragnano (NA) | via Castellammare, 82 | tel. 081 8012984 | www.pastadimartino.com
Pasticceria Pasquale Marigliano | Ottaviano (NA) | via G. D'Annunzio, 23 | tel. 081 5296831 | www.pasqualemarigliano.com
Sorbillo | Naples | via dei Tribunali, 32 | tel. 081 446643 | www.sorbillo.it
Sud | Quarto (NA) | via SS. Pietro e Paolo, 8 | tel. 081 0202708 | www.sudristorante.it
Taverna Estia | Brusciano (NA) | via G. de Ruggiero, 108 | tel. 081 5199633 | www.tavernaestia.it
La Torre del Saracino | Vico Equense (NA) | via Torretta, 9 | tel. 081 8028555 | www.torredelsaracino.it
Veritas | Naples | Corso Vittorio Emanuele, 141 | tel. 081 660585 | www.veritasrestaurant.it
by Annalisa Zordan
translated by Eleonora Baldwin
Guide to city restaurants according to the top chefs: