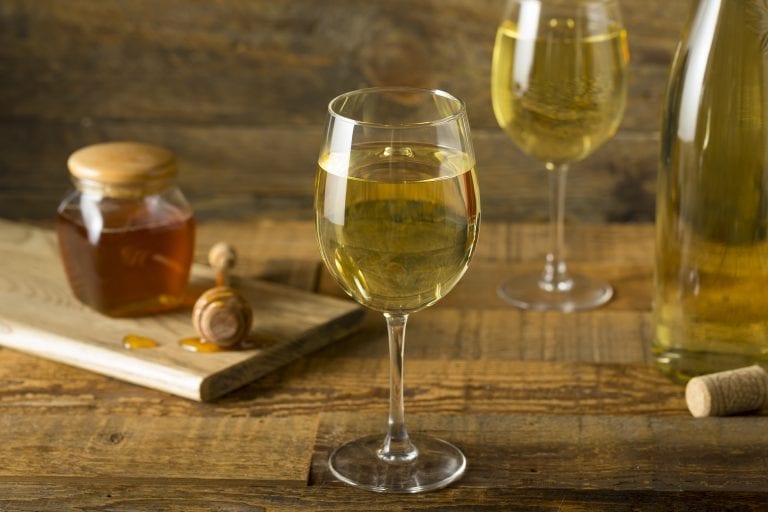 A fermented water and honey drink with ancient origins, today also produced with the classic method as if it were spumante. Everything you need to know about mead.
It is believed to be the first fermented beverage in history, as well as the first man-made alcoholic drink: it was already prepared by our ancestors in caves, and the ancient Romans loved it. It was enjoyed during symposia or sacred ceremonies : in Indo-European mythology it was a symbol of immortality, especially for Celts and Germanic tribes, who called it "nectar of the Gods". Today mead is produced with rigor and imagination, interpreted in many ways.
What is mead
It is a fermented water and honey based beverage (the ancient name hydromel derives from the Greek terms "hydro": water and "meli": honey), sometimes made with added alcohol, especially in Germany and America, where the tradition of sweet liqueurs developed the most, thanks to the custom of mixing spirits made from cereals or bourbon with honey to obtain sugary beverages.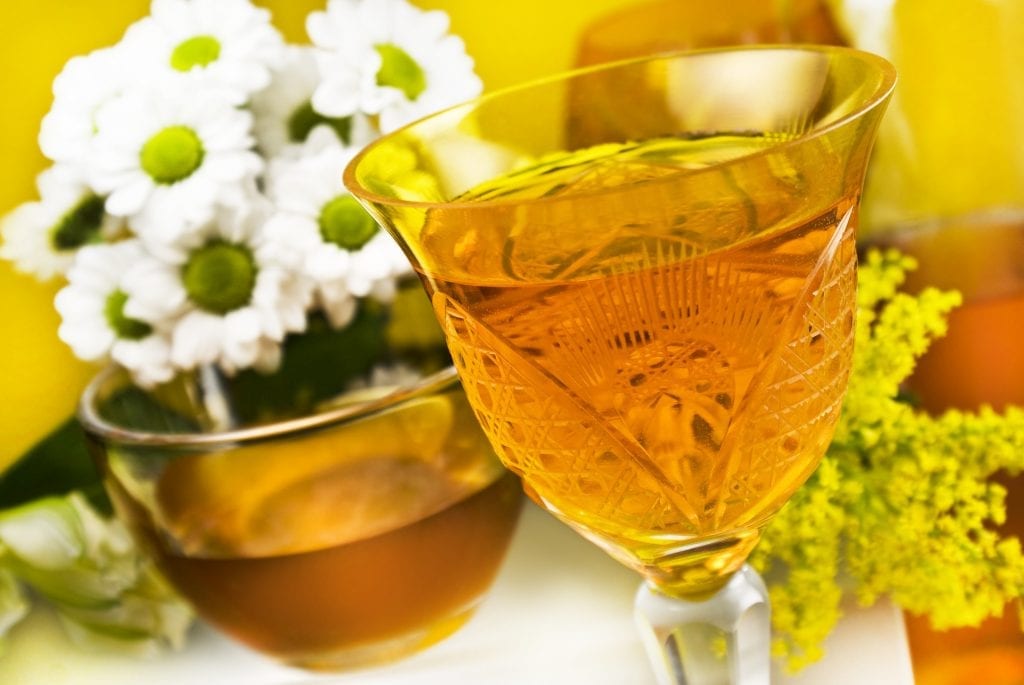 The Mayan hydromel
The first written records of the drink arrive from Egypt, even though in reality a similar liquid, made with barks, honey and roots, was also common among the Mayans, called balché, from the root of the homonymous tree as an infusion.
Mead by Giorgio Poeta
In short, an ancestral product that's still appreciated today. But how is it made in modern times? Marche native Giorgio Poeta proposes it both in the classic and oak-aged version, "a blend of three single floral honey ––acacia, stachys and sunflower––is fermented with spring water and yeast for about 9 months", he told us time ago during an interview. But it does not end here: in the meantime, the beekeeper created a version with the classic method, "a product that has undergone a second fermentation in the bottle, just like sparkling wines", currently not yet on the market.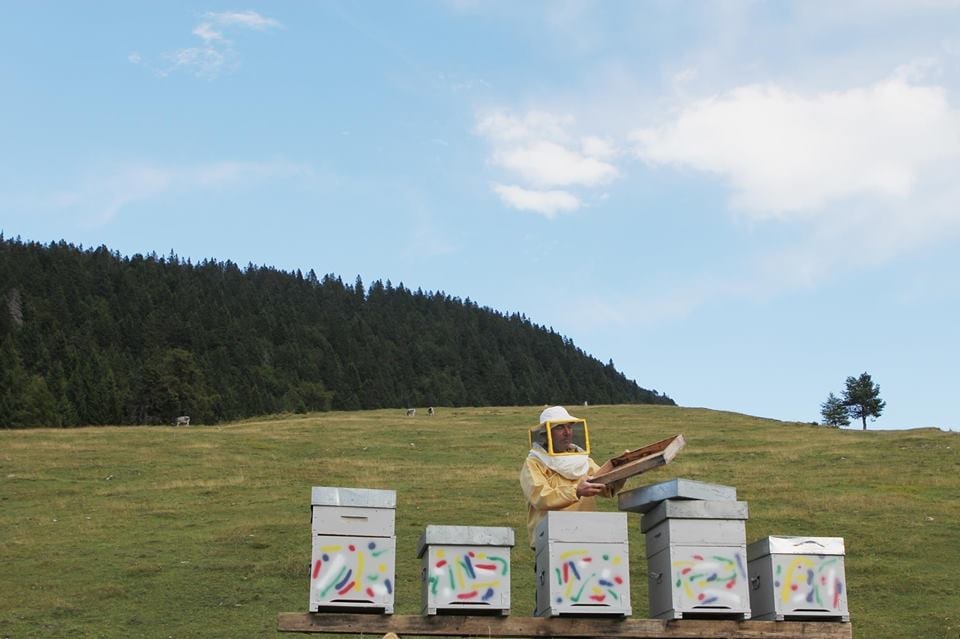 Andrea Paternoster: from honey vinegar to mead
On the other hand, the classic method mead by Andrea Paternoster, owner and creator of Mieli Thun from Vigo di Ton, in the province of Trento, is already available. An experiment born almost by chance, following the rich production of honey vinegar started in 2003, a specialty obtained by slow oxidation of the mead in openair in oak barrels. "Over time, I thought I would like to bring back the same mead I use to make vinegar as well". A product that in a certain sense goes against the work of bees, "who are trying to prevent honey from ferment".
The experiment with classic method
After bottling the first batches of mead in July 2017, Andrea decided to experiment again: "I come from an area particularly suited for classic method winemaking, so I thought of applying this technique to honey".
After the first tests with wine, the beekeeper combined 30% of delicate mountain millefiori honey and 70% water, injected the solution with grape must "to add acidity and yeast" and started the first fermentation. After a week on the peats and resting in the barrel, he added 30 grams per liter of heather honey, activating the fermentation in the bottle, and left the beverages on the lees for 14 months. In November 2018, the first disgorgement.
Pairings
This is how the mead with the classic method was born, with 12,5 proof alcohol, zero sulphites and only 0.9 grams of residual sugar per liter: "Ours is a dry and hardly sweet mead, perfect accompanyment to strong flavours". An example? "White pizza and mortadella; focaccia with salami, or paired to fatty fish, shrimp in particular".
Still mead
For those wishing to try it in a still version no problem: "we have two types obtained with a single fermentation, that have remained 5 years in cask to oxidize". One of fir honey, "full bodied, dark and dense" and the other more floral and delicate. And soon there will also be a reserve, "but for now we won't reveal more".
Mead in cocktails
A specialty that lends itself well to the preparation of cocktails, as shown by Sokol Ndreko, sommelier of one of the most prestigious restaurants in Versilia, Lux Lucis in Forte dei Marmi, with chef Valentino Cassanelli as the protagonist in the kitchen. We asked him for a recipe for a signature cocktail.
Recipe: cocktail Idro Miele by Sokol Ndreko
Ingredients
20 ml mead
2 drops lime juice
1 dried flower
20 ml Veen water
For the Veen water ice
Pour the water into a container with a double bottom and leave to rest for about 5 days at –14 ° C, so that the minerals and heavy substances deposit at the bottom. A block of ice will form, from which the lower part with the mineral deposits must be eliminated. Cut the rest into 4 cm ice cubes.
For the cocktail
Heat the water to 60° C. Add the mead and leave to infuse for one minute. In the glass, add the lime juice, one ice cube, the dried flower and, finally, the infusion.
Mieli Thun – Vigo di Ton (TN) – Strada conte z-thun, 8 – mielithun.it/it
Giorgio Poeta – Fabriano (AN) – via Santa Croce, 65 – giorgiopoeta.com/it/
Lux Lucis – Forte dei Marmi (LU) – viale Ammiraglio Morin, 67 – principefortedeimarmi.com/ristoranti-e-bar/lux-lucis/
by Michela Becchi