Fabrizio Galla – Pasticceria Fabrizio Galla
The Chivasso baker chooses Magazzino 52, "a wine shop and restaurant with carefully designed interiors and well balanced dishes". The menu is strictly classic Piedmontese "piola" style, where wine and food go tightly hand in hand. "The menu changes constantly but I cannot forget their tagliolini with rabbit kidneys". For a pizza, both Neapolitan and thin crusted Roman-style, either classic or with whole grain stone milled flour, Galla picks Amici Miei. "For their doughs made with quality flours, natural starters and extended leavening timetables, as well as the other star ingredients used in the rest of their dishes". Third tip? "Farmacia Del Cambio, for a well executed cocktails". Located in the ancient ex-pharmacy Farmacia Bestente, next door to renowned restaurant Cambio, where Fabrizio's desserts are also served. Do not forego his piece de resistance: the Jessica Cake, a decadent play of crisp hazelnut wafer, gianduja cream, chocolate biscuit, passion fruit, tiramisu cream, chocolate mousse and dark chocolate fondant glaze blanketing all.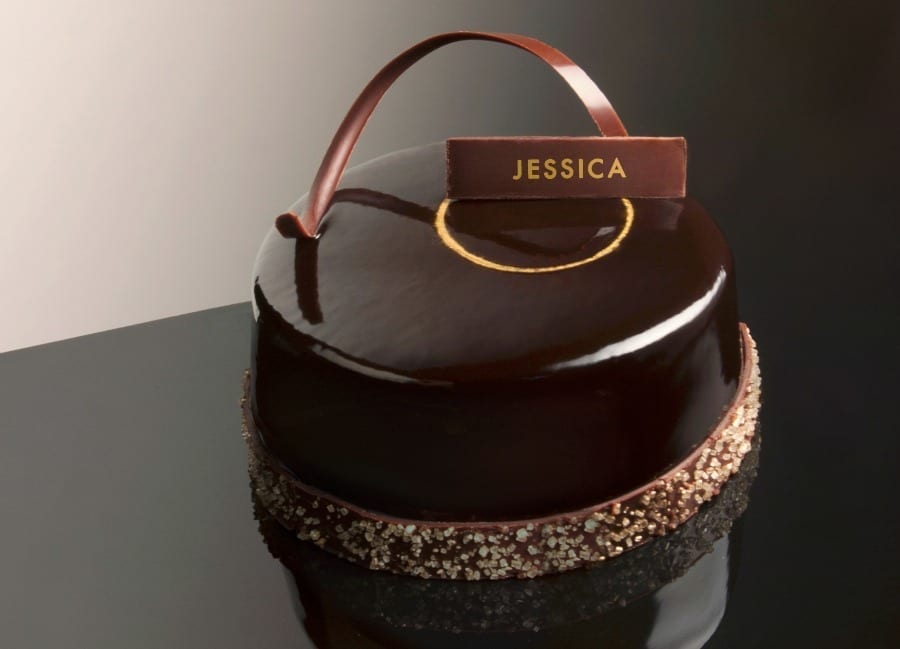 Matteo Baronetto - Del Cambio
According to Turin native chef Baronetto, pizza is best at Pomodoro e Basilico, where Patrick Ricci researches and experiments daily with flours and leavening times. He employs wheat and also other natural grains like farro and rye (no blends or mixes) which are all stone-milled. Besides using brewer's yeast, Baronetto also uses natural "lievito madre" starter with rising times between 24 and 48 hours. Same goes for topping ingredients, all seasonal and local. Baronetto's second tip is a restaurant: "For a relaxing evening, I go to Contesto Alimentare. No superstructure, just young vibe and a solid food offer". The cuisine is regional but opens gleefully to other Italian and international preparations. Think for example, Fast and furious 8 with fried escargot, agretti and polenta wafers, or 13.01.16 Barcelona-Girona made with marinated anchovies, tomato crumble and Catalan flan. Baronetto's third tip is a gelateria: Ottimo! Buono non basta. "Their gelato is delicious, the flavors are very elegant yet they don't overshadow the natural quality of the gelato. My favorite flavor? Without a doubt "fior di latte", milk flavor".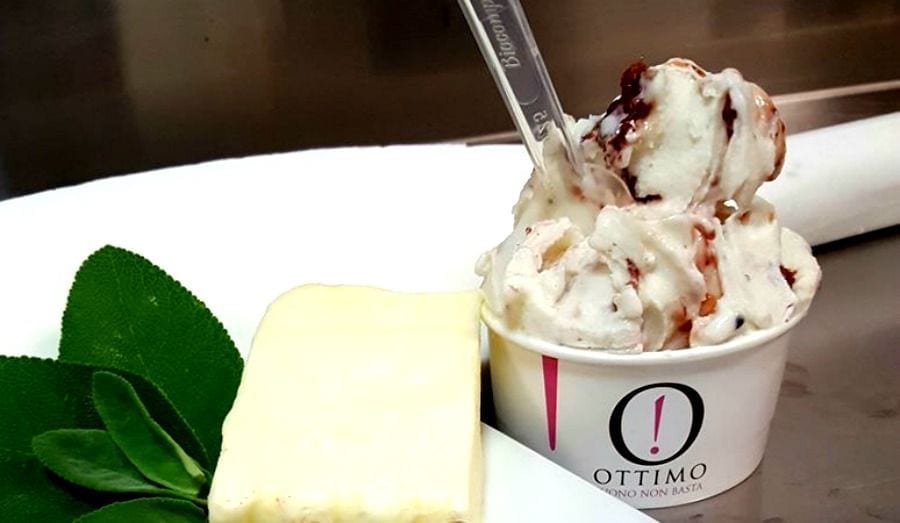 Marcello Trentini – Magorabin
Even every gourmand's favorite dreadlocked star chef is a fan of Patrick Ricci's pizza: "ever since I was directed by one of my employees to Pomodoro e Basilico, I have resumed eating pizza. Patrick bakes a very tasty, digestible one. He uses ancient grains and select ingredients. Over the years he has also become a dear friend". Trentini has a harder time singling out the other two places. "Unfortunately I'm not an avid frequenter of restaurants in my city, the reason is simple: my only day off is Sunday, and that's when every other restaurant takes the day off too. So, if I have to sit at the table, I rather prefer taking a trip and visit colleagues in other parts of Italy". That said, the moments Trentini can take off and relax are for the most part for Sunday brunch or an evening cocktail after work. "On Sundays I like going to Barbiturici for their sensational club sandwich, made with homemade bread and quality fillings. For cocktails at the end of the night I hit Mad Dog, Turin's only speakeasy. No sign outside, but breathtakingly gorgeous inside".
Patrick Ricci - Pomodoro e Basilico
The famed pizza chef returns the favor and chooses with no hesitation Magorabin, "for Marcello Trentini's transgressive cuisine, he always dares. I love his salad-style calamarata pasta. As far as daring, I suggest tasting the gelato at Ottimo! Buono non basta". Favorite flavor? "Buonanotte, made with chamomile". His third tip is perhaps one of the area's most interesting gastronomic destinations. It is Giovanni Grasso's place, La Credenza, where Igor Macchia's cuisine draws from local Piedmontese tradition without ever foregoing the chef's numerous travels abroad. "Try their risottos – the last one I had was made with fresh basil and flowers – and relax in the gorgeous outdoor patio".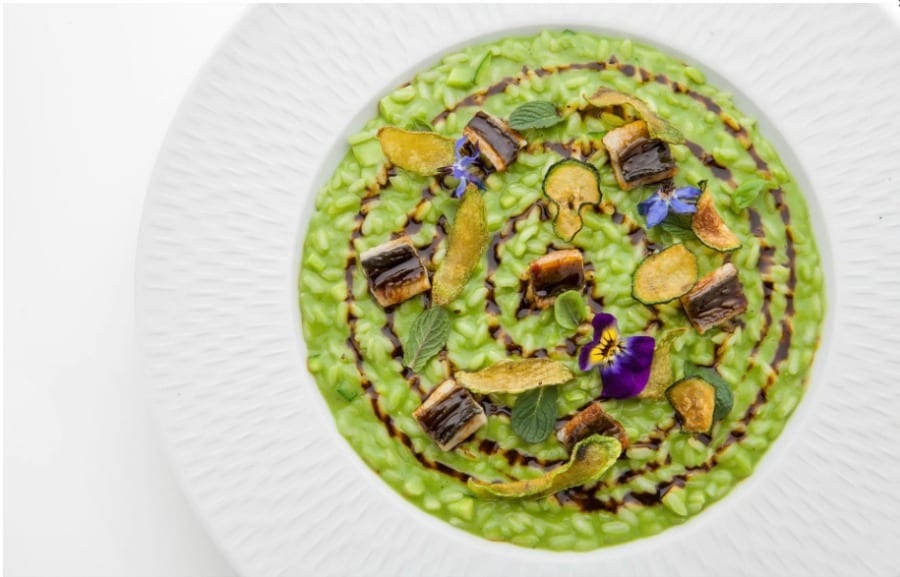 Alberto Marchetti – Gelateria Alberto Marchetti
Turin's famous gelato maker offers a premise: "As a parent of three, I rarely dine out". That may be why his ideas are clear: "For aperitivo in a gorgeous setting overlooking stunning Piazza Vittorio, I suggest going to Opposto. This is a new locale which offers a new formula: small tapas-like plates paired with barman Aldo's cocktails. For a romantic dinner or an evening with friends, I always go to La Credenza, to visit my friend Giovanni Grasso. I like trying new dishes here, although his risotto with green sweet peppers and anchovies is unbeatable. For an evening with the family I go to M**BUN". Thier offer here is slow-fast and speaks Piedmontese. The tongue-in-cheek fast food menu features of course quality, locality and customer care.
Christian Milone – Trattoria Zappatori
Three more tips come from the young chef Milone who has just recently opened the bistro-bakery So Far with his friend and business partner Giuseppe Iannotti. As his first choice he mentions Antica Pasticceria Castino in Pinerolo, "for the assortment of chocolates, beignets and cream puffs, as well as for their breakfast pastries". This is the place where, under the porticoes that flank piazza del Duomo, the famed Torta Zurigo – dedicated to Jolanda of Savoy – was invented in the '30s. Always in Pinerolo is RememBeer, "a beer station that is also a cocktail bar whose mixology department is sublime". Last but not least, Magorabin "For Marcello Trentini's creative cuisine, which never ceases to surprise me". Trentini is indeed one known to mix things up, accosting otherwise distant worlds, like fish, meat, vegetables and fruit. Results are always surprising.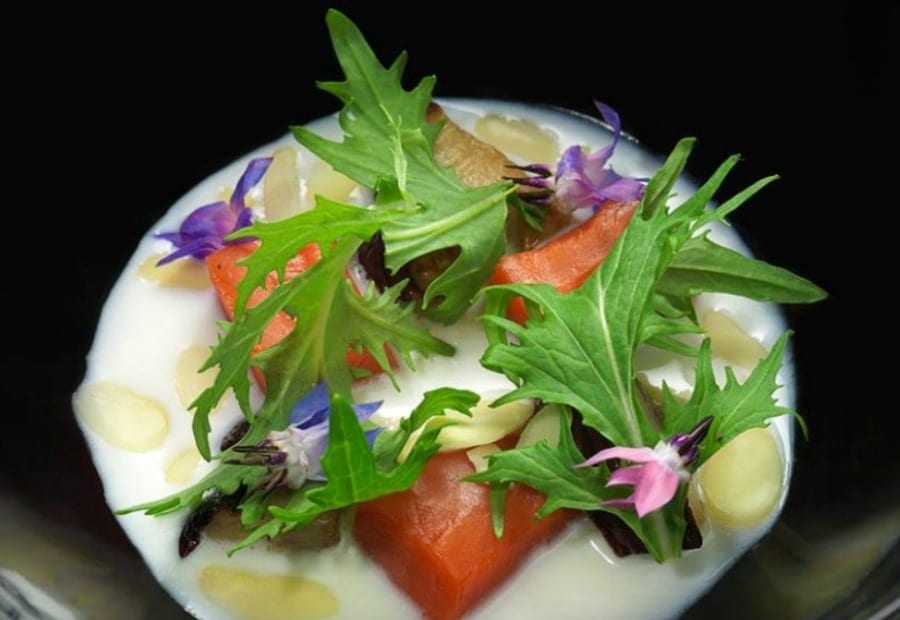 Pietro Vergano e Andrea Gherra – Consorzio
Pietro Vergano and Andrea Gherra are the masterminds behind the success of this excellent modern trattoria (calling it trattoria is reductive). Andrea shares his ideas and also speaks for Pietro, who lives in Asti. "My first tip falls surely on Contesto Alimentare for both the setting and the cuisine. The Ravioli mafe' Torino-Dakar are a definite must: pasta pockets filled with a typically Senegalese vegetable stew". Secondly, La Grande Muraglia, "an authentic Chinese restaurant whose kitchen uses wholesome ingredients and prepares its own homemade noodles. This is not your average Asian restaurant that serves spring rolls and dumplings. For after dinner drinks I go to Affini (ex Vermouth Anselmo), a cocktail bar in the San Salvario district". In addition to drinks, there's also small plates of tasty tapas, like "fried Friciule with vegetables, Mini cheeseburgers or octopus served with potatoes and Taggiasca olives".
Giulio Panciatici – Orso
Giulio Panciatici is the person responsible for the preparation of caffeinated beverages at Orso, a coffee house in the San Salvario district. His top three choices open with a wine bar: Bordò. This is a lovely mix: part wine bar and part bistrot with a penchant for Tuscan cuisine, thanks to the origins of the owners, the sisters Bordonaro. "Be sure to order the lampredotto sandwich. Trust me, I'm from San Gimignano!". Second and third place go to, Adonis and Lanificio San Salvatore."Both venues are managed by professionals who focus on quality not quantity". The former is a fascinating French-inspired little place that serves traditional French specialties like crêpes and galettes Bretonnes. The latter is ideal for brunch.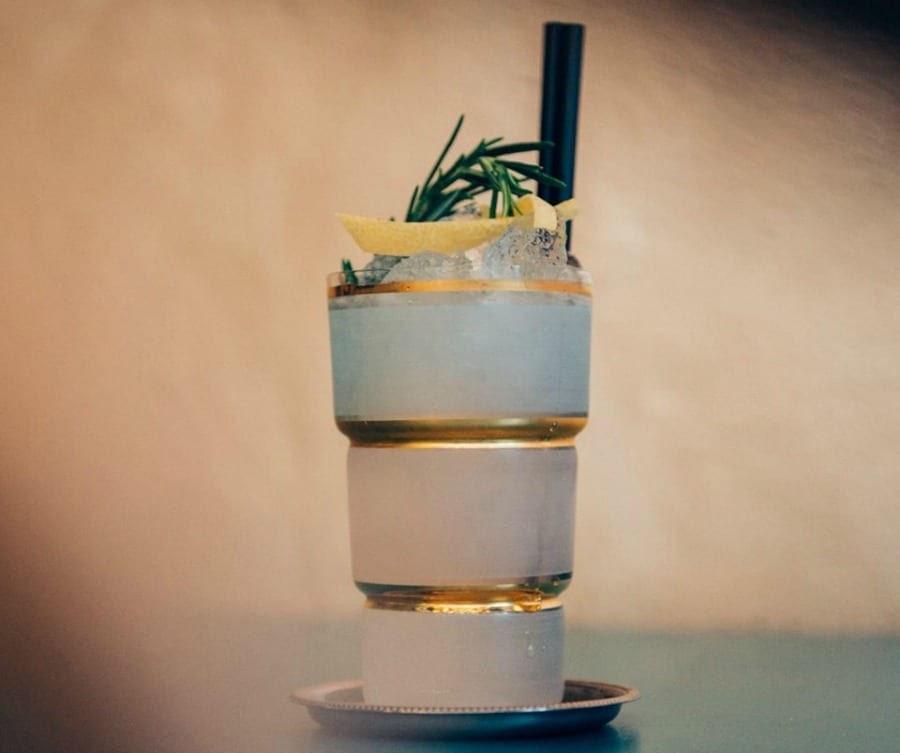 Alessandro Dalmasso
The master pastry chef chooses Circolo Mamy in Avignana, "this is a small place which serves characteristic Piedmontese food in a homestyle setting. The Signora who owns it goes to the market every day to source ingredients for the day's menu. Her homemade fresh pasta is worth trying, for sure". Secondly, Dalmasso chooses the Japanese restaurant Wasabi. "I visit Tokyo often, and I can attest that this Turin kitchen here has managed to capture the true soul of Japanese cookery. Their ramen is stellar". As his third choice, Dalmasso opts for La Betulla in San Bernardino di Trana. This is a place "whose service is accurate, the pairings are exuberant and the menu is entirely dictated by the marketplace. It's worth the visit with its carefully selected local ingredients".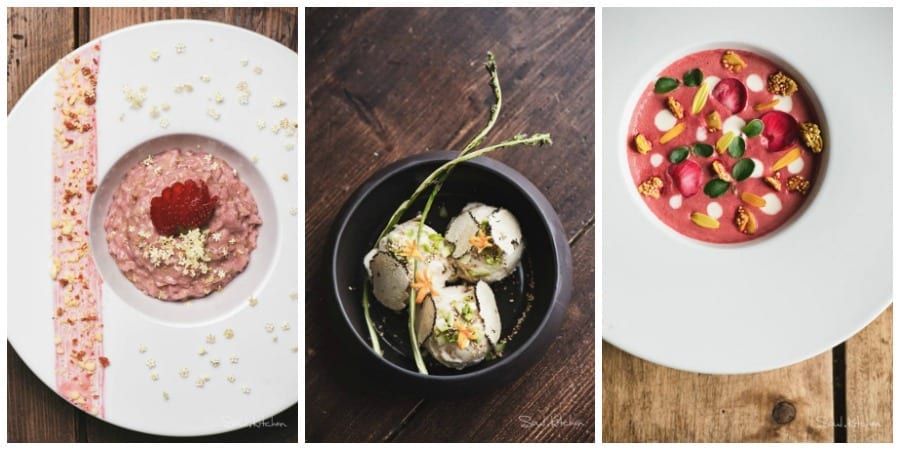 Dennis Zoppi - Smile Tree
The famous barman's choices are coherent with his vegan diet. Soul Kitchen - Vegan & Raw Restaurant is his first choice. "Service is extremely well organized, benefitting from modern technology: no pen and paper to place orders with the kitchen staff, only earphones. The people behind the counter manage to convey their immeasurable passion seamlessly. This is not easy with vegan cuisine, since this alimentary trend comes with many prejudices. So much so that the menu changes every month". The same logic that focuses on natural foods and respect for nature applies to the other two venues selected by Zoppi: Mezzaluna and Ratatouille. "The first is a hybrid between a food shop where you can enjoy breakfast, and a delicatessen. This is in effect Turin's first vegan deli. The second place suggested by Zoppi is a bakery and pastry shop that sells desserts and pastries and serves an interesting selection of teas and herbal infusions, which can also be purchased. The place also hosts fine classes and courses".
ADDRESSES CHOSEN BY THE CHEFS
RESTAURANTS and TRATTORIE
Adonis | Turin | via Saluzzo, 25/e | tel. 011 0769491 | www.adoniscreperie.com
La Betulla | Trana (TO) | str. Giaveno, 29 | tel. 011 933106
Circolo Mamy | Avigliana (TO) | Corso Torino, 79 | tel. 347 2269095
Contesto Alimentare | Turin | via dell'Accademia Albertina, 21e | tel. 011 8178698 | www.contestoalimentare.it
La Credenza | San Maurizio Canavese (TO) | tel. 011 9278014 | www.ristorantelacredenza.it
M**Bun | Turin | Corso Siccardi, 8 | tel. 011 5617097 | www.mbun.it
Magazzino 52 | Turin | via G. Giolitti, 52a | tel. 011 4271938 | www.magazzino52.it
Magorabin | Turin | Corso San Maurizio, 61b | tel. 011 8126808 | www.magorabin.com
Opposto | Turin | Piazza Vittorio Veneto 1 | tel. 011 8120744
PIZZERIAS
Amici Miei | Turin | Corso Vittorio Emanuele II, 94 | tel. 011 5069961 | www.amicimieitorino.it
Pomodoro e Basilico | San Mauro Torinese (TO) | via Martiri della Libertà, 103 | tel. 011 8973883 | www.pomodoroebasilico.org
ETHNIC CUISINE
La Grande Muraglia | Turin | Corso Emilia 2 | tel. 011 5539420
Wasabi | Turin | Corso Francesco Ferrucci, 72 | tel. 011 4473812
VEGAN CUISINE
Soul Kitchen - Vegan & Raw Restaurant | Turin | via Santa Giulia, 2 | tel. 011 884700
Mezzaluna | Turin | Piazza Emanuele Filiberto, 8 | tel. 011 4367622 | www.mezzalunabio.it
Ratatouille | Turin | Corso Tortona, 2 | tel. 011 0362693
GELATERIAS and BAKERIES
Antica Pasticceria Castino | Pinerolo (TO) | Piazza San Donato, 42 | tel. 011 377786 | www.anticapasticceriacastino.it
Farmacia del Cambio | Turin | Piazza Carignano, 2 | tel. 011 546690 | www.delcambio.it
Ottimo! Buono non basta | Turin | Corso Stati Uniti, 6c | tel. 011 19504221
BARS, WINE BARS and COCKTAIL BARS
Affini | Turin | via Belfiore, 16C | tel. 011 024 0162 | www.facebook.com/affinitorino
Barbiturici | Turin | via Santa Giulia, 21 bis | tel. 011 276 7449
Bordò | Turin | via C. I. Giulio, 4g | tel. 011 5211324 | www.enotecabordo.it
Mad Dog | Turin | via Maria Vittoria, 35A | www.themaddog.it
RememBeer | Pinerolo (TO) |Piazza S. Donato, 35 | tel. 0121 035757 | www.remembeer.it
OUR LIST
Alberto Marchetti | Turin | Corso Vittorio Emanuele II, 24bis | tel. 011 8390879 | www.albertomarchetti.it
Consorzio | Turin | via Monte di Pietà, 23 | tel. 011 2767661 | www.ristoranteconsorzio.it
Dalmasso | Avigliana (TO) | Corso Laghi, 10 | tel. 011 9311482 | www.pasticceriadalmasso.com
Del Cambio | Turin | Piazza Carignano, 2 | tel. 011 546690 | www.delcambio.it
Fabrizio Galla | San Sebastiano Da Po (TO) | via Chivasso, 79/b | tel. 011 9191561 | www.fabriziogalla.it
Magorabin | Turin | Corso San Maurizio, 61b | tel. 011 8126808 | www.magorabin.com
Orso Laboratorio Caffè | Turin | via Claudio Luigi Berthollet, 30h
Pomodoro e Basilico | San Mauro Torinese (TO) | via Martiri della Libertà, 103 | tel. 011 8973883 | www.pomodoroebasilico.org
Smile Tree | Turin | Piazza della Consolata, 9 | tel. 331 184 8136 | 01home.wix.com/smiletree
So Far. Pane Sfizi e Alta Cucina | Turin | via Roma 232 | tel. 011 0205770 | www.so-far.eu
Trattoria Zappatori | Pinerolo (TO) | Corso Torino, 34 | tel. 0121 374158
by Annalisa Zordan
translated by Eleonora Baldwin
Guide to city restaurants according to the top chefs: