So here you have ten Milan eateries recommended by us and twenty-six (Pavè and Aromando Bistrot got double mentions) selected directly by the experts. We were inspired by the volume "Where Chefs Eat" but focused the search on the city they call home.
Carlo Cracco – Ristorante Cracco
The first recommendation by the Veneto master chef is Aromando Bistrot, a charming eatery decorated in Fifties style whose cuisine leans on careful choice of seasonal ingredients sourced from organic farming and livestock. Cracco suggests it "for their coq au vin and the wine list, including old vintages". Second tip is Il gelato Ecologico: "The best place for gelato in Mialn. Among my favorite flavors are chestnut (when in season) and almond". When he's "in the mood for well-executed burgers" he goes to Al Mercato. The brainchild of Beniamino Nespor and Eugenio Roncoroni focuses on rich and refined burgers, complemented by a menu featuring bizarre yet always top-notch dishes. Like the goose, lavender, tuber brunoise and red fruit sauce; or the braised lamb leg with babaganoush, mint tzatziki and sweet pickles or even the ventresca tuna belly with guanciale, anglerfish liver and puntarelle. Not a surprise that this place was also part of our list.
Eugenio Roncoroni
–
Al Mercato
Three favorite places for Eugenio too. No doubt as far as breakfast destination: Pasticceria Gattullo, "try their Kranz with raspberry jam". For convivial dining he suggests Saketeca Go, a Japanese-style enoteca wine bar with over 40 sake labels (avoid trying them all in one night!). He also suggests trying their Shochu, a liqueur made with distilled potatoes, rice, sugarcane and barley; or the house Umeshu, made with distilled ume (Japanese fruit, which is a cross between a plum and an apricot) plus a vast selection of Italian wines. "The guarantee of quality is evident by the 90% Japanese clientele. And the food is also very good". No sushi, the cuisine here is homestyle. "The last time I went I had a very tasty veal tendon stew". For a more traditional meal he chooses the fish restaurant La Sirenella, "one of the first places to offer crudo raw fish, it was the early Eighties. Ingredients here are exceptional and the prices reasonable. For Milan at least, where for a full seafood meal the price in never lower than 120 euro".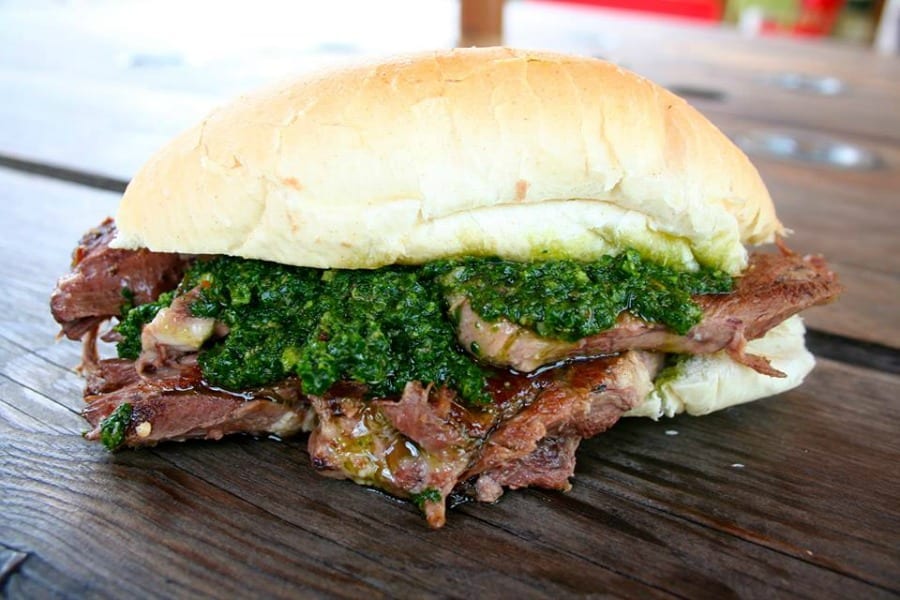 Matias Perdomo – Contraste
The Uruguay native chef chooses Mangiari di Strada. And by "mangiari di strada" meaning street food: the place offers specialties of the entire Peninsula: gnumareddi (spiced suckling lamb intestines), lamb chops, kidney spears, Venetian-style liver, lamb coratella (a mix of chopped heart, lung and liver) or coda alla vaccinara, stewed oxtail. "Be it that I've known Giuseppe Zen for years, or that the place relaxes me, I go to Mangiari di Strada as often as I can. I suggest trying their spleen sandwich". For his second choice, we travel to the Far East. Basara offers both sushi and Japanese ingredient-driven desserts which are definitely hard to find in Italy. The menu features specialties like ume no kaori, that is a unripe plum liqueur mousse, or daifuku, a dessert dumpling made with rice paste filled with azuki bean jam. "The Japanese food offer here is linear and clean". For after dinner drinks Perdomo favours Rita, where "any gin-based cocktail never disappoints".
Giuseppe Zen - Mangiari di strada
Let's take a look at Giuseppe Zen's favourites. First place goes to Mercato del Suffragio, a market with working kitchen that's open all day. Bread baker Davide Longoni is the winner of the grant and mastermind behind the coming together in the project of food entrepreneurs the likes of Schooner – Tuscan seafood specialists – and vegetables of the Azienda Fumagalli farm (prized with the "Fresco e Buono" brand), by way of Cool Gelateria Naturale's gelato. The bread sold here is obviously baked by maestro Longoni. Second address (also suggested by Carlo Cracco) is Aromando Bistrot. "They possess a culinary culture like few have in Italy, and a sensational natural wine cellar. It's a pleasant place, plus the service and welcome are top-notch". To start the day in the best possible way, with quality pastries, Zen chooses Pavè, a pastry bakery that has given Milan the international flair and flavor of typical London bakeries.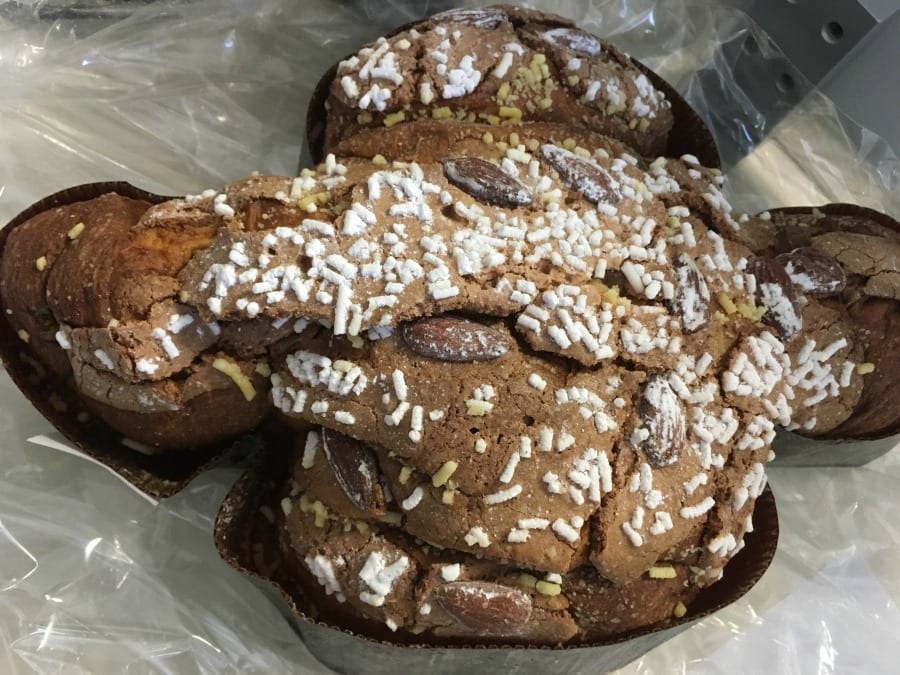 Pietro Leemann - Joia
Even the natural cuisine chef chooses Pavè, together with Chinese restaurant Lon Fon and the Japanese restaurant Osaka. "I love these places because they manage to make me feel at home with their cuisine. It's not easy to please a cook but here I feel totally comfortable despite my various eating restrictions: I have in fact chosen to follow a vegetarian diet without eggs, dairy and animal rennet". So what does the chef eat in the recommended places? "At Pavé they bake Milan's best vegan brioches, I pair them with a soy milk cappuccino and a light dusting of cacao powder. The people at Pavè have also recently opened a splendid gelateria: the flavors I like best are chocolate sorbet and hazelnut sorbet. At Lon Fon I ask Rita, cook and owner of the restaurant, to prepare me vegetable dim sum and spicy grilled tofu. At Osaka the chef Ikeda makes me a different vegetable dish each time I go, one I highly recommend to anyone seeking a truly tasty meal".
Simone Lombardi - Dry Cocktails & Pizza
The pizza baker at Dry, an innovative place that offers perfectly paired pizza and cocktails, chooses Pisacco "not because it belongs to the same owners (with the contribution of Andrea Berton), but rather because Fabio Gambirasi cooks in essential manner. I have kept close watch on his growth, which included taking a step back and going back to basics of flavor and economic reach.Try his Savoy cabbage and ox bone marrow, you won't be disappointed". Second place is occupied by popular Pavé, which needs no further introduction, while coming in at third place is cocktail bar 1930: "At Dry the cocktails are great, but if I want to go out I choose the 1930, an authentic speakeasy". The place is actually concealed behind the walls of a non-descript store (from outside it looks like an ethnic mini mart), the address is obscure, only the area is known (Cinque Giornate). To access it, patrons have to be introduced by another loyal customer, or woo Flavio Angiolillo and Marco Russo of Mag Café, who are the masterminds behind the project.
Giovanni Giberti, Luca Scanni and Diego Bamberghi - Pavè
The three people responsible for Pavè are part of our list too. For them we asked for a recommendation each. Luca Scanni: "I choose Monkey Cocktail Bar where each cocktail is custom tailored for each customer". Diego Bamberghi also chooses Lon Fon "because the cuisine mirrors true Chinese tradition and their homemade dumplings are to die for". While Giovanni Giberti favours Rataná, where chef and owner Cesare Battisti wins the hearts of customers for his charm and for the passion he exudes when he speaks of quality products, preferably from the Lombardy region. "It's one of the city's most pleasant places, in one of Milan's prettiest locations. Plus Battisti's no-frills modern cuisine possesses a strong local identity".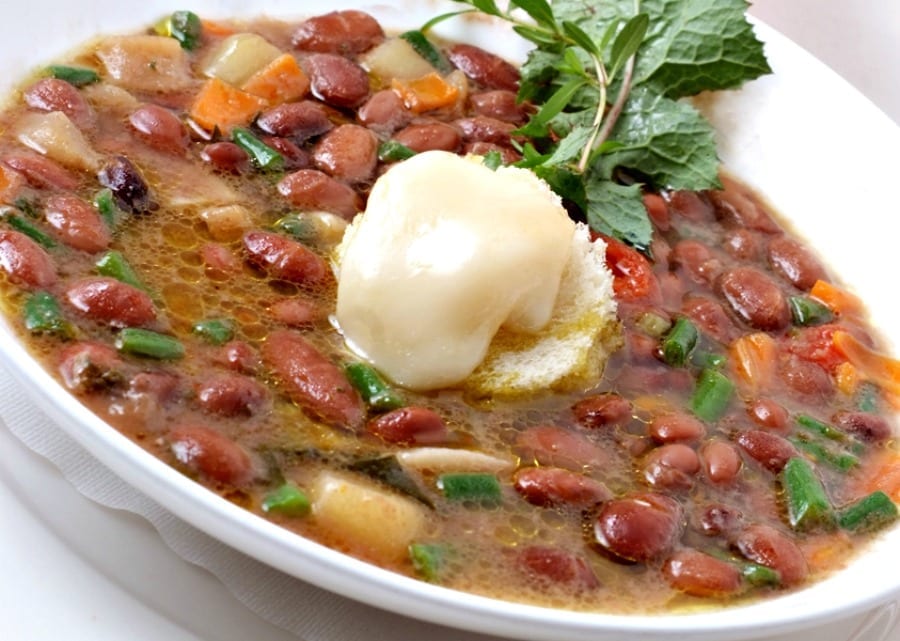 Cesare Battisti – Ratanà
This is a solid man, just like the cuisine of his Ratanà as well as the locations he suggests as his favorites. The first is in fact Trattoria Mirta, an authentic place both in style and soul. "This is a family place, where you're made to feel at home. The chef, Juan from Uruguay, besides being a friend, is also a huge pro, offering a cuisine that's at everyone's fingertips". A must-have dish? "The vegetable minestrone, an ancestral dish, prepared according to ages old tradition". The second destination is not a restaurant, rather a butcher shop. Two butcher shops actually: Macelleria dell'Annunciata and Pregiate Carni Piemontesi, "These are two quality butchers - and his suppliers - of partners Bruno Rebuffi and Mauro Brun. Meat here is always first-rate". Lastly, a pleasant and essential place like Pastamadre, "authentic people work here, and the homemade pasta, prepared by chef Francesco (form Acireale) is unbeatable".
Ernst Knam - Pasticceria Ernst K Knam
"After work, on my way home, I always stop for aperitivo at El Carnicero a good glass of wine and a plate of 36-month Pata Negra 36 is an obligatory stop". The Spanish hams at the entrance, ready to be sliced, are in effect mouthwatering. On the extensive menu, also classic grilled meat dishes: "My favourite is Josper's deboned roast chicken". The second place chosen by the German pastry chef is Wicky's Wicuisine Seafood. "In my opinion, Italy's best Japanese restaurant. It possesses the qualities that I look for in cuisine: simplicity, excellent ingredients and passion in the dishes". Sri Lankan Wicky Pryan's offer is total fusion: the method is Asian, but products hail from all over the world: Italian seafood, Scottish angus and beloved spices from all over the globe. The result is a series of surprising dishes. Back to Italian cuisine, Sicilian to be exact, with the third choice: Filippo La Mantia. "Filippo is a dear friend that knows how to interpret cooking as if on a privileged theater stage. You must try his signature eggplant caponata".
Andrea Besuschio - Pasticceria Besuschio
The Milan pastry chef also favours the cuisine of Wicky's Wicuisine Seafood. Maybe because the dessert menu features his creations? "Not just for that reason! Wicky is a rigorous, coherent man, and his cuisine reflects that, even if his ingredients come from all over the world". His second choice is a classic: Il Luogo di Aimo e Nadia. "The ingredients do the talking here, plus Fabio Pisani and Alessandro Negrini are carrying the illustrious brand with great style". Besuschio's third choice is less traditional: Carlo e Camilla in Segheria. And chosen for its cocktails. "Filippo Sisti creates interesting ideas. They are the fruit of great research and attention to detail, presentation-wise too".
ADDRESSES CHOSEN BY THE CHEFS
RESTAURANTS and TRATTORIE
Aromando bistrot | Milan | via Pietro Moscati, 13 | tel. 02 36744172 | www.aromandobistrot.com
Carlo e Camilla in segheria | Milan | G. Meda, 24 | tel. 02 8373963 | www.carloecamillainsegheria.com
El Carnicero | Milan | via Spartaco, 31 | tel. 02 54019816 | www.elcarniceromilano.com
Filippo La Mantia - Oste e cuoco | Milan | Piazza Risorgimento (ang. via C. Poerio) | tel. 02 70005309 | www.filippolamantia.com
Il Luogo di Aimo e Nadia | Milan | via R. Montecuccoli, 6 | tel. 02 416886 | www.aimoenadia.com
Mangiari di Strada | Milan | via Lorenteggio, 269 | tel. 02 4150556 | www.mangiaridistrada.com
Al Mercato | Milan | via Sant'Eufemia, 16 | tel. 02 87237167 | al-mercato.it
Trattoria Mirta | Milan | Piazza S. Materno, 12 | tel. 02 91180496 | www.trattoriamirta.it
Pastamadre | Milan | via Bernardino Corio, 8 | tel. 02 55190020 | www.facebook.com/team.pastamadre
Pisacco | Milan | via Solferino, 48 | tel. 02 91765472 | www.pisacco.it
Ratanà | Milan | via G. De Castillia, 28 | tel. 02 87128855 | www.ratana.it
Saketeca Go | Milan | viale Piave, 5 | tel. 02 76015120 | saketeca.com
La Sirenella | Milan | via Scipio Slataper, 17 | tel. 02 66800761
ETHNIC CUISINE
Basara | Milan | via Tortona, 12 | tel. 02 72020141 | basaramilano.it
Lon Fon | Milan | via Lazzaretto, 10 | tel. 02 29405153
Osaka | Milan | Corso G. Garibaldi, 68 | tel. 02 29060678 | www.milanoosaka.com
Wicky's Wicuisine Seafood | Milan | Corso Italia, 6 | tel. 02 97376505 | www.wicuisine.it
GELATERIAS and BAKERIES
Gelato Ecologico | Milan | via Carlo Ravizza, 5 | tel. 02 48010917 | www.gelatoecologico.it
Pasticceria Gattullo | Milan | Piazzale di Porta Lodovica, 2 | tel. 02 58310497 | www.gattullo.it
Pavè | Milan | via Felice Casati 27 | tel. 02 94392259 | www.pavemilano.com
COCKTAIL BARS
1930 | Milan | Zona Cinque Giornate
Monkey cocktail bar | Milan | via Napo Torriani, 5 | tel. 320 2973647
Rita | Milan | via Angelo Fumagalli, 1 | tel. 02 8372865 |
MARKETS and SHOPS
Macelleria dell'Annunciata | Milan | via dell'Annunciata, 10 | tel. 02 6572299 | www.pregiatecarnipiemontesi.it
Pregiate Carni Piemontesi | Milan | via Montepulciano, 8 | tel. 02 6693118
Mercato del Suffragio | Milan | Piazza Santa Maria del Suffragio, 2 | tel. 02 91638069
OUR LIST OF FAVOURITES
Al Mercato | Milan | via Sant'Eufemia, 16 | tel. 02 87237167 | al-mercato.it
Pasticceria Besuschio | Abbiategrasso | Piazza Marconi, 59 | tel. 02 94966479 | www.pasticceriabesuschio.it
Ristorante Cracco | Milan | via V. Hugo, 4 | tel. 02 876774 | www.ristorantecracco.it
Contraste | Milan | via Meda, 2 | tel. 02 49536597 | www.contrastemilano.it
Dry Cocktails & Pizza | Milan | via Solferino, 33 | tel. 02 63793414 | www.drymilano.it
Pasticceria Ernst K Knam | Milan | via A. Anfossi, 10 | tel. 02 55194448 | www.eknam.com
Joia | Milan | via P. Castaldi, 18 | tel. 02 29522124 | www.joia.it
Mangiari di Strada | Milan | via Lorenteggio, 269 | tel. 02 4150556 | www.mangiaridistrada.com
Pavè | Milan | via Felice Casati 27 | tel. 02 94392259 | www.pavemilano.com
Ratanà | Milan | via G. De Castillia, 28 | tel. 02 87128855 | www.ratana.it
by Annalisa Zordan
translated by Eleonora Baldwin