Italian chefs abroud
When Italians move abroad, they hold tight to family ties. Michele Farnesi, for example, dedicated his Parisian restaurant, Dilia, to his grandparents. Denny Imbroisi, 29 years old, calls his place Ida, named for his older sister. "I have a special bond with her. When I was little, she prepared my meals, she gives me advice about work and she's always brought me luck". The restaurant he opened in Paris about a year ago bears her name and he says, "It's like having her near me every day".
Born in Calabria, Imbroisi grew up in Mantua and moved to France at eighteen. He is a well-known face in his adopted country, thanks also to his participation in the television program, Top Chef, when he was twenty-four. He headed the kitchen in Alain Ducasse's Eiffel Tower restaurant after a long lead-in working with renowned chefs and restaurants such as San Domenico in Imola, Giancarlo Perbellini, Corrado Fasolato, Mauro Colagreco, William Ledeuil, and Quique Dacosta. But it was his experience with Ducasse that gave him the know-how to launch a personal project. He found he was comfortable managing a brigade and following every aspect of the restaurant business.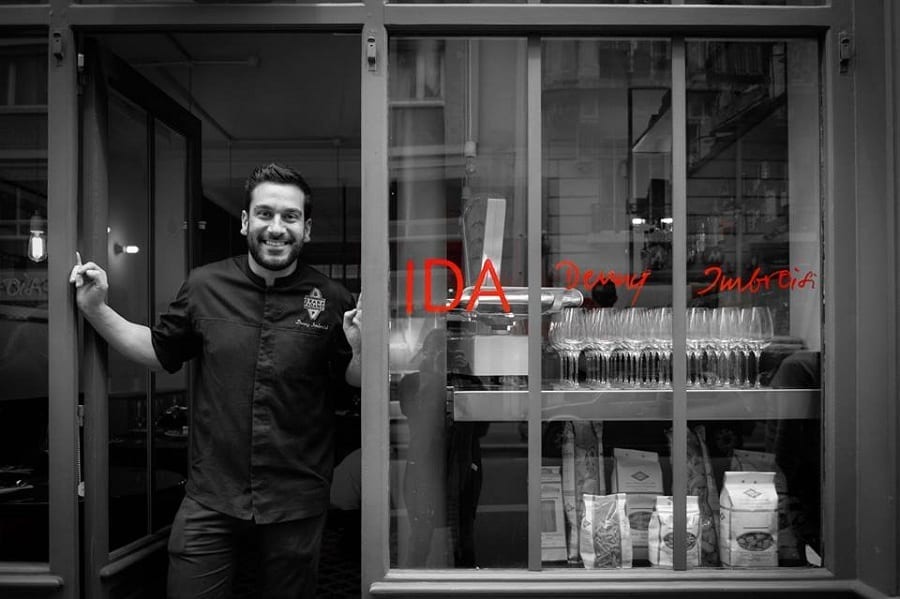 Sensitivity to products
His experiences have had their impact and he has borrowed ideas from each. "Sometimes I discovered that Italian and French kitchens used the same techniques. But particular sensitivity to products – that's Italian". Many of his role-models are Italian chefs. "I admire Davide Oldani, Pino Cuttaia, Ugo Alciati, and have since I was a child". Their work inspires him. "When I see what they do, it gives me the desire to build something, to do my own things". His favorite ingredient is pasta, and he dedicates an entire menu to it, from antipasto to dessert. Many Parisians see him as the face of Italian primi and going to Denny's for a plate of pasta has become a local habit.
"It's true, I'm a reference point in this city for primi", Imbroisi says. "Of course I also make antipasti and second courses, but there's always pasta, including the most traditional ones such as cacio e pepe and carbonara". La carbonara has been a controversial topic in food circles recently, and brings both joy and despair to Italians abroad. Imbroisi's is famous, served with a raw egg yolk on top, lauded by the press and immortalized by an on-line video. Imbroisi understands the mechanisms of communication well and posts short videos on the net about Italian dishes.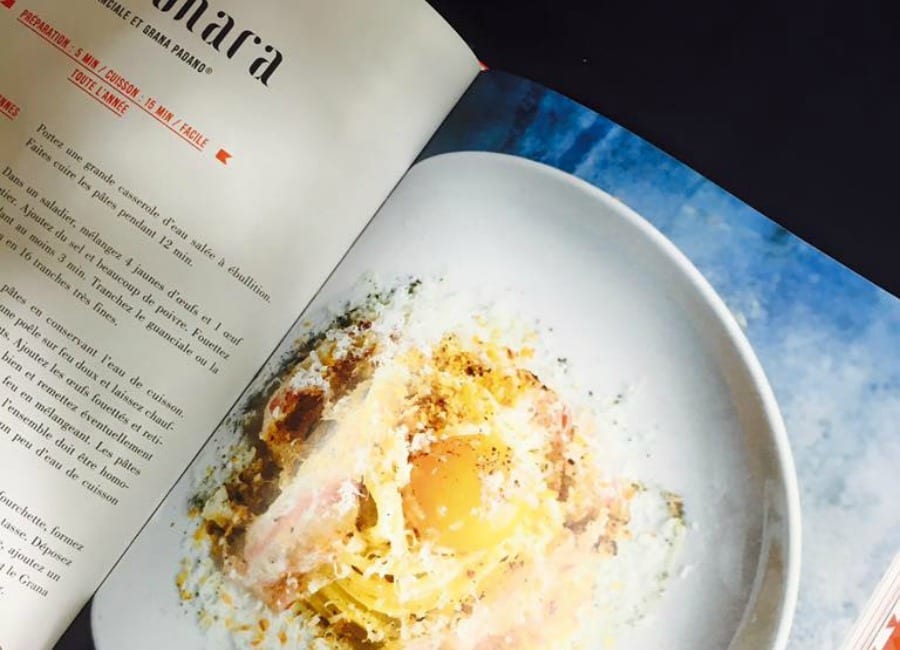 Defining an identity
Although the chef pays attention to what's happening in Paris, he has to maintain his identity among the many talented Italians in the city. Someone called his tradition-loving Ida trattonomie, blending trattoria and gastronomy, modeled after the French portmanteau word bistronomie. Pasta, vitello tonnato, gnocchi – these are all reinvented in a contemporary manner, as he describes in his recent book L'Italie di Denny Imbroisi. But reaching this point in his career hasn't been easy. "We had to show that we were as capable as our competitors, or as the French". Recent tragic events in France have damaged restaurant life. "It's been difficult after the bombings. Many restaurants were empty, some losing 60% of their clients. We're always full, though. People know me and come also because Ida is a bistrot, so prices are lower".
by Antonella De Santis