Fried foods
How many fried foods exist in Italy? Each region has its traditions, consider therefore the fried Emiliagnocco fritto, or the Marche-style Ascoli stuffed olives, the Roman zucchini blossoms, Neapolitan cuoppo and fried pizza, Apulian panzerotti, Sicilian arancini and Sardinian seadas. Without forgetting the specialties enjoyed during special holidays, such as zeppole, bignè of San Giuseppe and struffoli. Here are a few ideas for some good deep-fried recipes to try at home.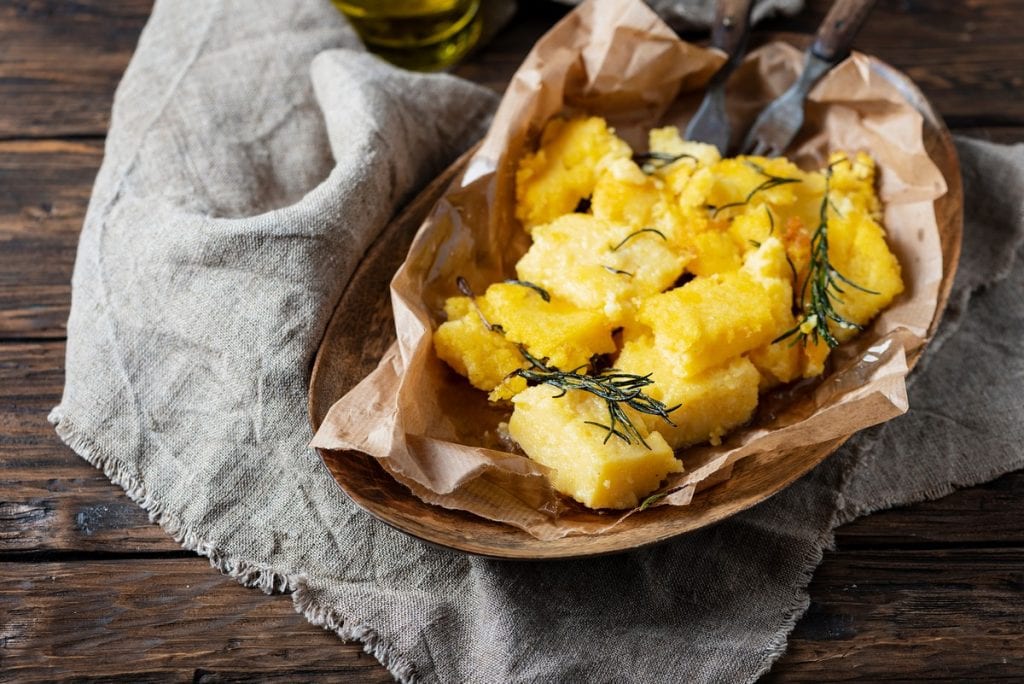 Fried polenta with porcini mushrooms
Ingredients
1 kg porcini mushrooms
2 garlic cloves
100 g flour
600 g polenta (ready made and cold)
Olive oil
Peel the mushrooms, cut them and cover them with flour. Cut the polenta into slices, heat the olive oil in a pan and fry the polenta. Put the garlic cloves in a pan with some olive oil and fry the mushrooms. Serve the polenta with porcini mushrooms.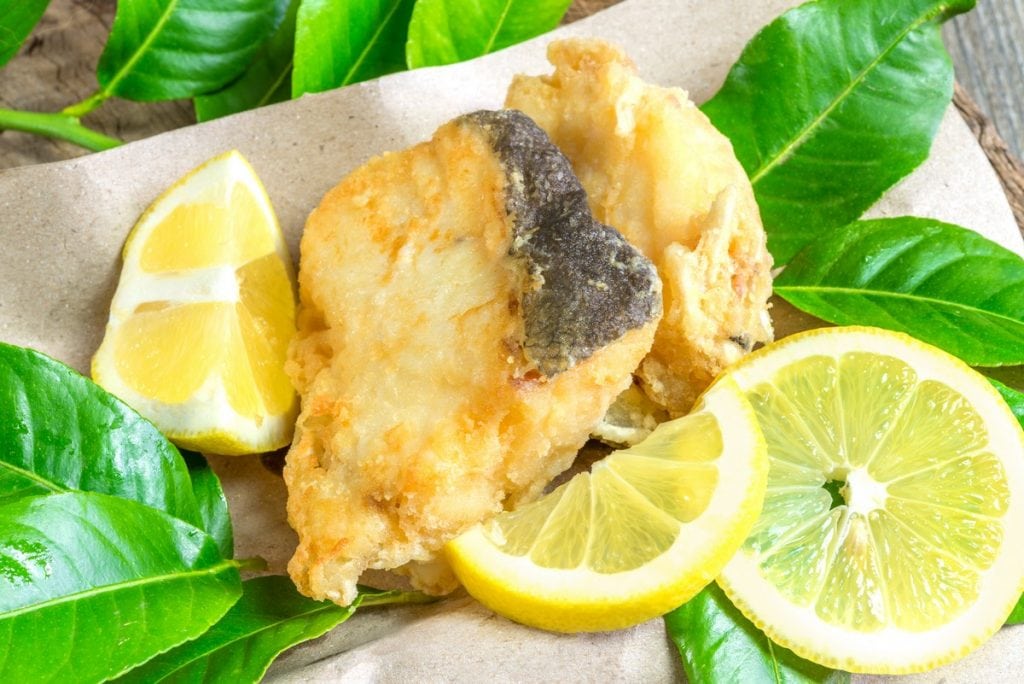 Pan-fried cod
Ingredients
500 g cod
150 g flour
1 glass of milk
1 egg
1 teaspoon of baking powder
Parsely
½ garlic clove
Black pepper
Olive oil
Clean and crumble the fish (you don't need to blend it). Put together in a bowl the flour, the baking powder and then milk, then mix carefully. Add the egg to the mixture, plus a tablespoon of parsely and the garlic clove. Put the fish in the mixture, then heat some olive oil in a pan. Fry the cod and serve it piping hot.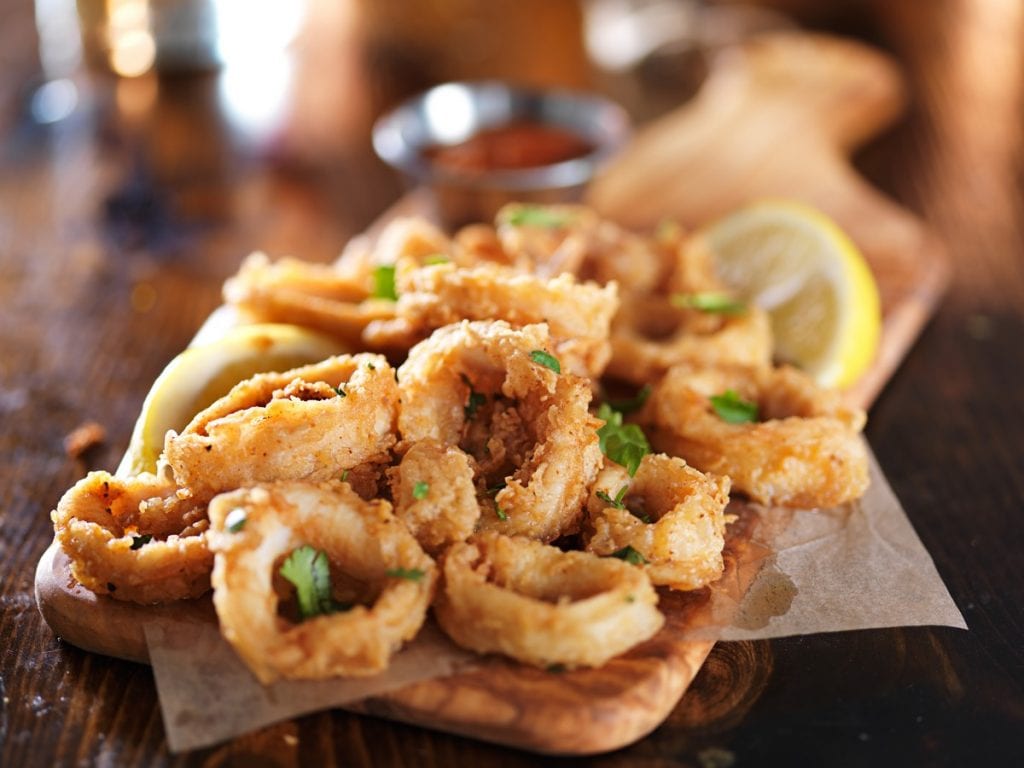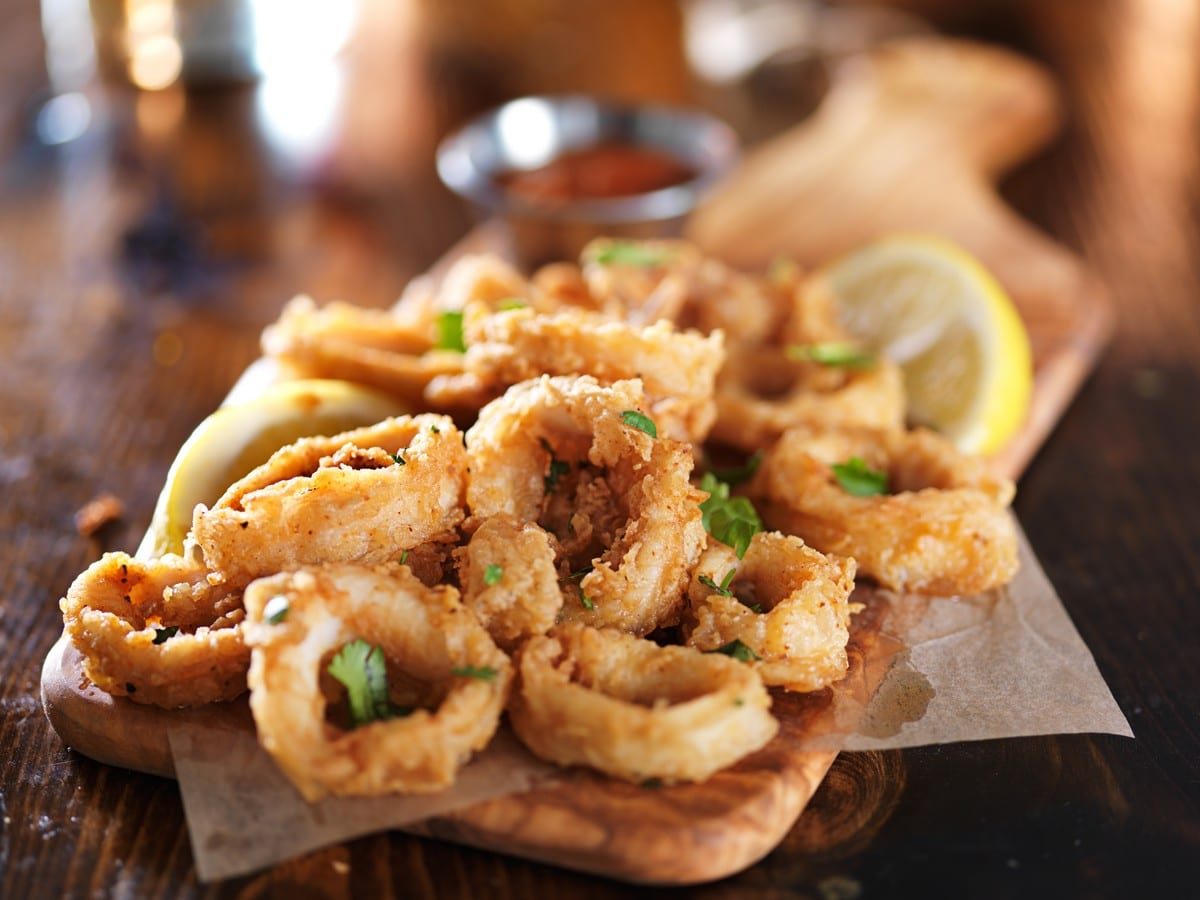 Fried calamari
Ingredients
200 g calamari cleaned, trimmed and cut into strips, lengthwise
100 g "00" flour
50 g durum wheat semolina
Aromatics (calamint, chives, thyme, oregano, dill)
For the batter
200 g "00" flour
10 g salt
50 g vodka
500 g water
Start by preparing the batter. Mix all the ingredients well with an immersion blender. Pour the mixture into a double-load siphon and keep cool. It's time for the calamari: mix the two flours and dredge the calamari. Remove the excess flour, and cover them with the batter in the siphon. Immediately fry them in grapeseed oil at 180C, drain when golden and crisp, blot dry on kitchen paper. Serve on a serving dish, sprinkle with a pinch of salt and garnish with herbs.
by Michela Becchi