Coppi winery in Gioia del Colle
The Coppi family's winery, now led by Lisia, Miriam and Doni, has been one of Puglia's most interesting producers for several years now. Located in the Gioia del Colle appellation, a Docc area which sits atop the Murge Plateau, about 350 meters above sea level, in the province of Bari. "In the Gioia del Colle area we are 20 producers, we need to create a united team to bring this wonderful territory to the top. There is a new awareness: alone you can go fast, but only together can you go far," commented Doni Coppi. A collective tour is planned shortly together with Gambero Rosso in the USA "illustrating a historically well-known territory, more talked about in history books and less about the market. This is the land that gave birth to the Primitivo, which was born in Gioia del Colle. A bride brought it as her dowry to the Manduria area where it was easier to cultivate because the soils are much more extensive and clayey, in Gioia del Colle we have much more stone and limestone instead."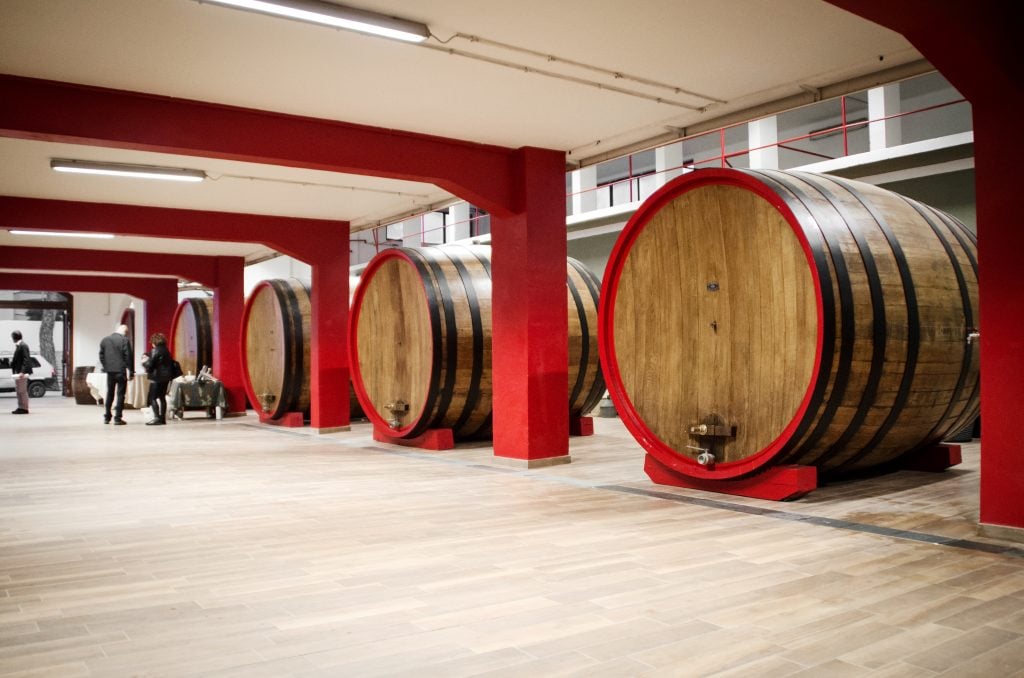 Gioia del Colle, when Primitivo plays the elegance card
Thanks to the altitude and soil composition, the Primitivo wines from Gioia del Colle have a marked drinkability, with very low sugar residues compared to the average Primitivo. There are several projects in the pipeline even in difficult and uncertain times such as the ones we are experiencing: "We are making the most of modern technologies, tastings via zoom and web, but we really miss the contact and exchange that is the core of the world of wine. We have to resume work with the necessary precautions: I always see the glass as half full." And here it is, the new project: Riserva del Senatore, a very limited production of Primitivo. The first vintage is the 2021 harvest, a particularly happy year in the area. "We are in a karst area, we have decided to refine the wine in the caves, a distinctive element of this area. We carried out a study and made arrangements with the director of the famous Putignano caves. There will be a few bottles that already come from stone-rich vineyards that will rest for a long time among those rocks." The Riserva del Senatore 2021 will be commercially available starting from 2024.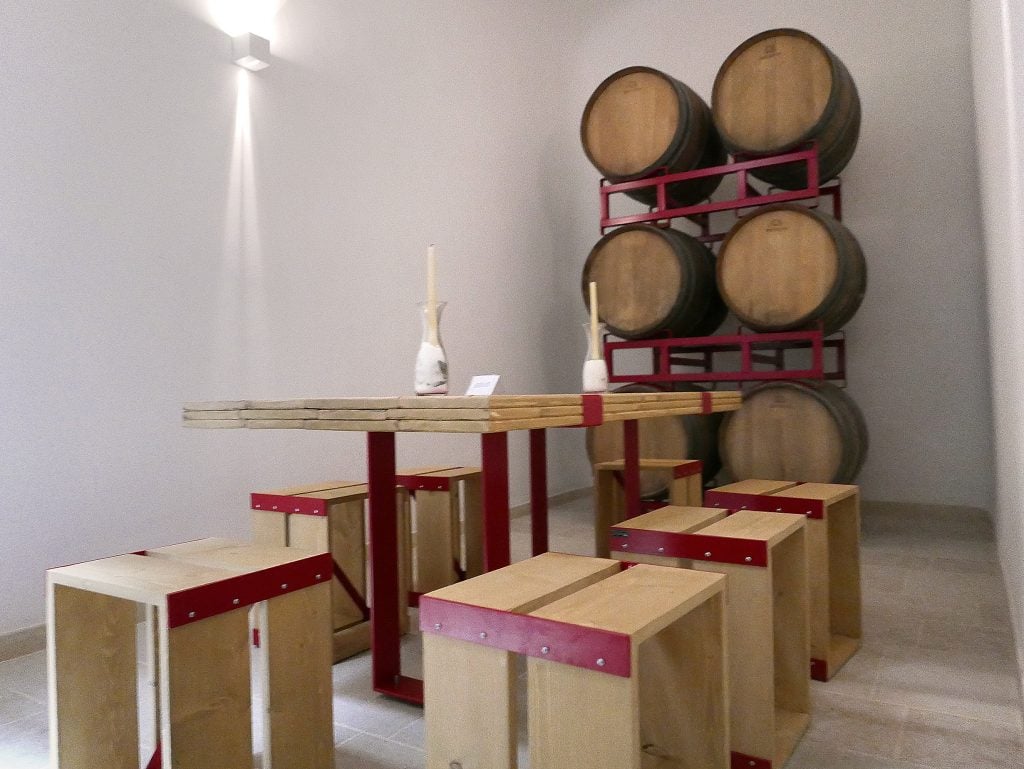 Vini d'Italia 2022 Tasting
Coppi produces a wide range of wines, exclusively from native grape varieties. The tastings carried out for the latest edition of the Vini d'Italia guide are the following. Tre Bicchieri for Gioia del Colle Primitivo Senatore '18, with its hints of red berries and aromatic herbs followed by a relaxed, fresh and fruity palate. The Don Antonio Primitivo '19 is excellent, with notes of plum, black olives and spices on the nose and a palate marked by nice fruit topped off by a taut, pleasant finish. The Aleatico Vinaccero '18 is also well made, supple and juicy in its notes of blackberry and black currant, as is the Primitivo Siniscalco '19, soft but with a nice, plucky finish.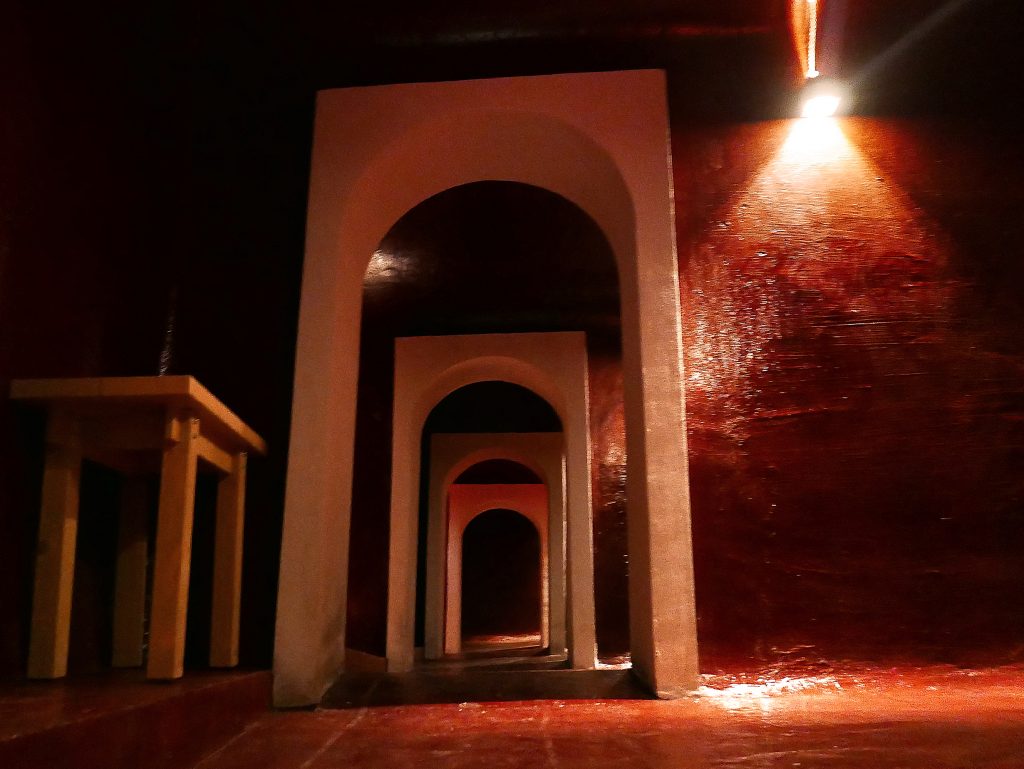 Coppi and the 'impossible' pairings
"Paired with moussaka, toasted bread topped with lardo and Parmigiano cheese; onion soup; chicken with soy sauce," reads the back label of Primitivo Senatore. An excellent response to those generic indications that we're usually given: "pair with pasta courses, meat or fish specialties, excellent with cheese." In this case, Doni explained that they wanted to stimulate customers. "We chose to be specific because those who uncork our wines have tasted a lot, we also wanted to offer an international outlook." On the Primitivo Don Antonio a poker of dishes is proposed: saffron risotto, baked lasagna, roast turkey, chicken curry. While on the Primitivo Siniscalco, which is certainly the most versatile for its fragrance of fruit and freshness - the wine matures only in steel - there are other delicacies: smoked Prague ham in a bread crust, meatballs with cream, game and the classic caciocavallo cheese from Puglia, just right for never forgetting tradition.