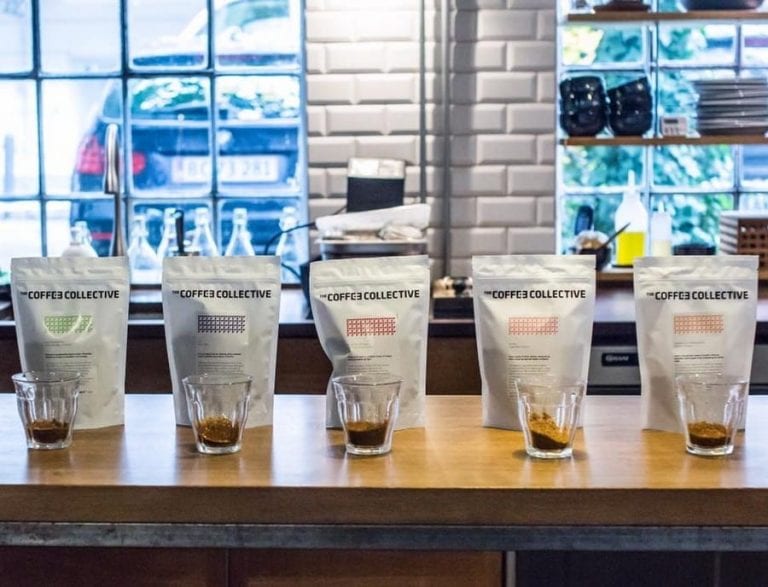 To brew a fine cup of coffee one needs to study, dedication and research. In order to promote the black gold coffee culture, and instil awareness in consumers, one needs entrepreneurial mentality and a pinch of courage. Like Coffee Collective in Copenhagen, for example.
Copenaghen coffee culture
Copenhagen is in the lead competing against other northern European cities and beyond as gourmet capital. As the ideal bridge connecting Europe with the more northern Scandinavian cities, CPH is an eclectic city, where the dinner table becomes a meeting place of varied cultures and customs. Among its many haute cuisine restaurants, contemporary bistros and informal eateries, the city has space for the world of coffee. In northern Europe this culture has spread significantly. With alternative extraction methods and exceptional coffee houses that focus exclusively on the quality beverage, Copenhagen was among the first European capitals to warmly welcome the concept of Third Wave Coffee, a movement within the coffee world that's based on a new approach.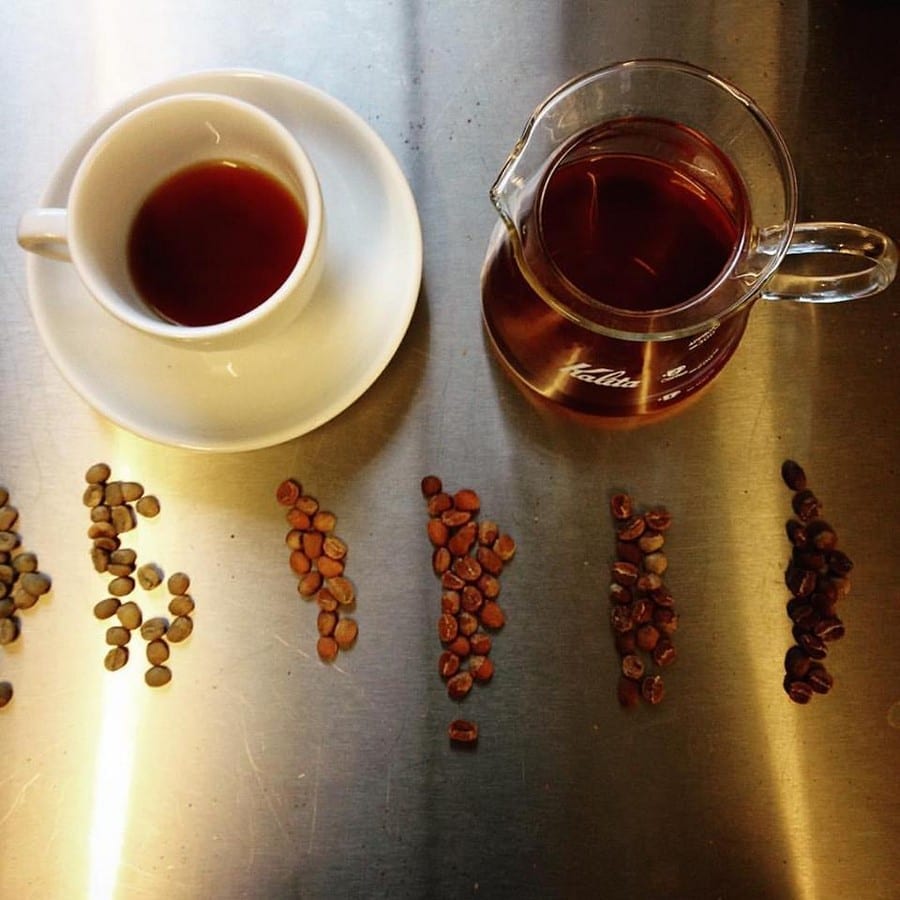 The origin of Coffee Collective
Dominating the coffee scene in CPH is Coffee Collective; the roaster was founded in 2008 in Jægersborggade, in the Nørrebro district, as the brainchild of four passionate baristas. Klaus Thomsen, Peter Dupont, Casper Engel Rasmussen and Linus Törsäter had already matured experience in specialty coffee, but felt the need to create something new and unique, that could even more focus attention on quality and grow the public interest of consumers. "We had the feeling that we could do better, do something that could go past offering quality coffee", says Klaus. Hence the revolutionary idea (that's now common in many cities) condensed in their slogan "From farm to cup", the philosophy still represents the business. What makes the work of Coffee Collective so special is, in fact, the manic attention lent to each and every single passage of the coffee supply chain, from caring for the coffee plantation, to roasting. "We firmly believe that this field of work has three key figures: the coffee bean farmer, the roaster and the barista – professionals with an equally determining role in the brewing of a fine cup of coffee".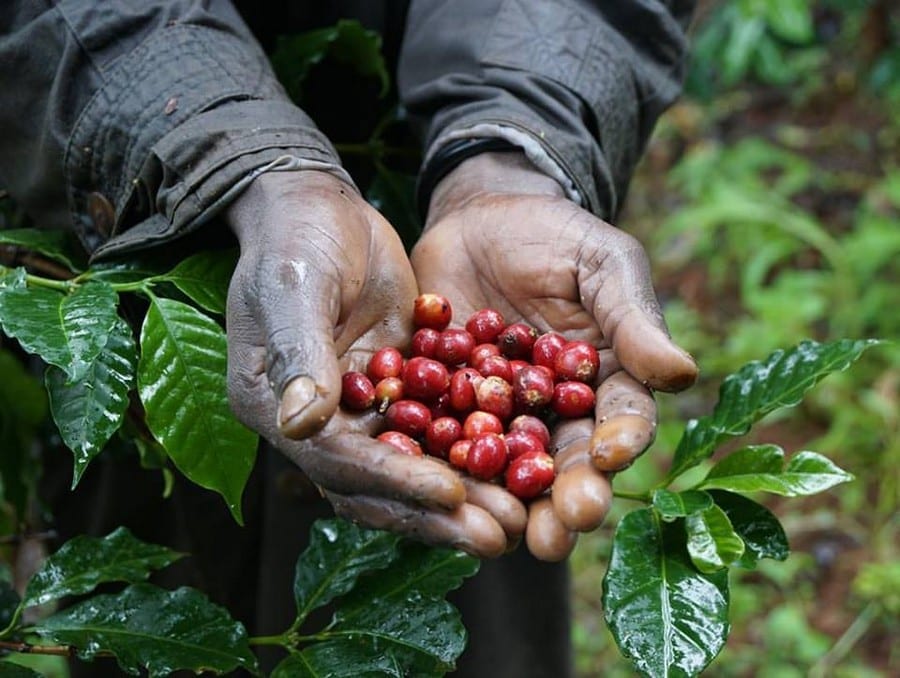 Work at the coffee plantation
The team along with the farm and plantation owners carefully selects each coffee offered at the roaster. "Our goal is offering beans with distinctive characteristics, capable of embracing all the aromatic nuances of the coffee world". For this reason, "we don't simply import the product from the various countries of origin, we rather maintain a direct relationship with the farmers and plantation owners, lending particular attention to each harvest". Thanks to this approach, the four partners came in contact with Akmel Nuri, owner of an organic plantation in Limu Kosa, Etiopia, as well as the Rodrigues family from Finca Buena Vista in Bolivia, and Guatemalan grower Edwin Martinez, plus many other figures standing before the supply chain. These people often remain unnoticed in the coffee world, but thanks to the efforts of companies like Coffee Collective, they are given the due merit and attention they deserve.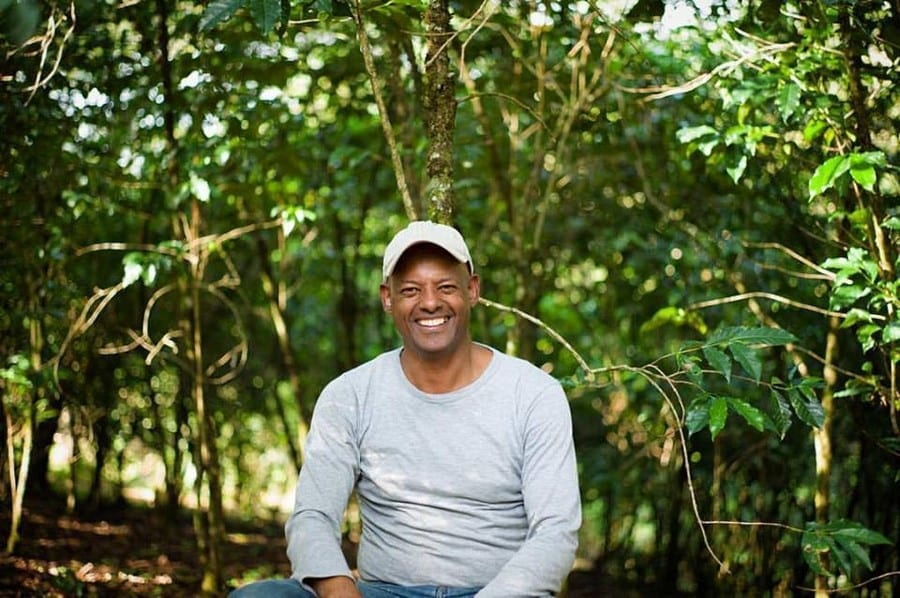 The coffee shop's extraction methods
By the same token and simultaneously to the roasting, there is also a coffee shop that uses different and innovative extraction methods. Think V60, aeropress, cold brew, chemex, espresso. At Coffee Collective they're all available. The coffee bean menu is ample and includes references from different countries, various techniques, harvesting methods, plus a rotation of single origins and blends. The most requested extraction technique? "Aeropress is what we promote the most, thanks to its simplicity and versatility". But Klaus' and his colleagues' favourite is the Kalita Wave, a pour over method invented in Japan. Similar to v60 it uses a flat-bottomed filter that allows to extract bigger quantity. "The outlook of specialty coffee in Copenhagen is still in a growing phase", adds Klaus, "but today's consumers are more demanding, and most of all they are more open and curious in regards to different products. That's why filter coffee has become so popular here".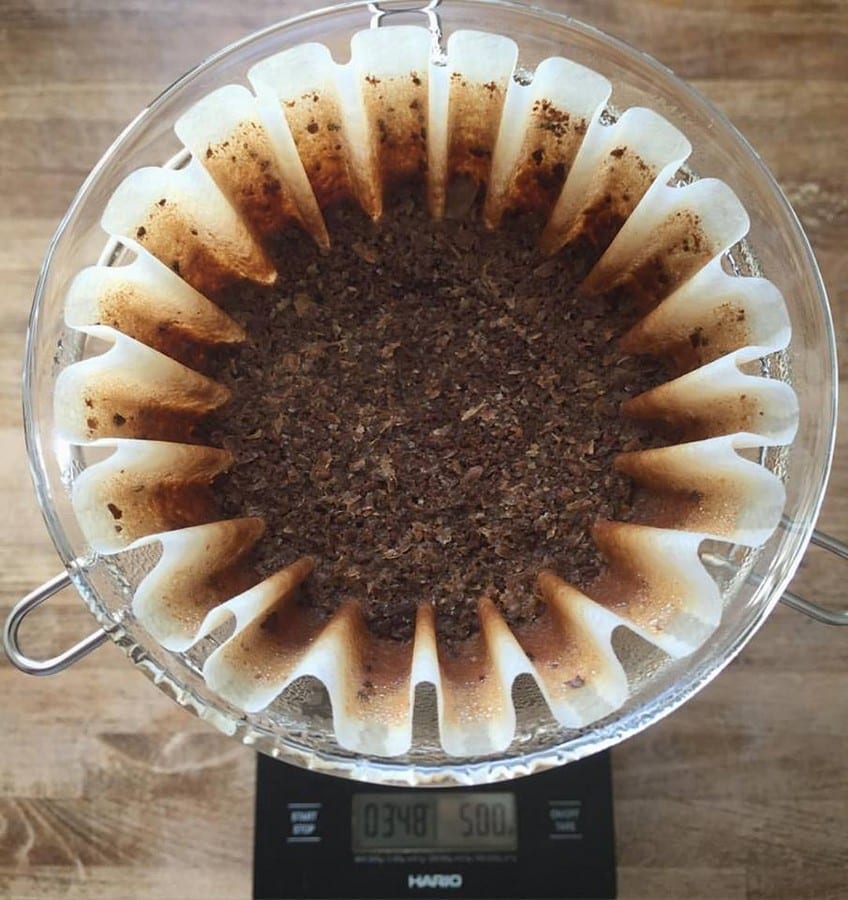 Other venues
With a team of 60 employees, Coffee Collective is currently a consolidated business boasting four citywide locations. The latest opening is the one with the most varied offer. Located in an ex shop, the Bernikow Vinstue – Denmark's first beer on tap place – the fourth Coffee Collective had its grand opening on September 1, 2017, with a brand new offer. "In the past we often partnered with local craft beer breweries such as Mikkeller, To Øl, Evil Twin, Brus, Amager Bryghus, Hill Farmstead. But we had never had the opportunity of serving them to our customers. When we found the Bernikow Vinstue space, we understood it was the perfect place to pair coffee and quality craft beer". In the new coffee bar the menu features in fact espresso, filter coffee, cappuccinos, as well as beer on tap and expertly mixed cocktails. "Our main focus is still coffee: we are baristas and not bar tenders, therefore for the cocktail offer we rely on the talent of our friends at Brus", a famous brewery in CPH.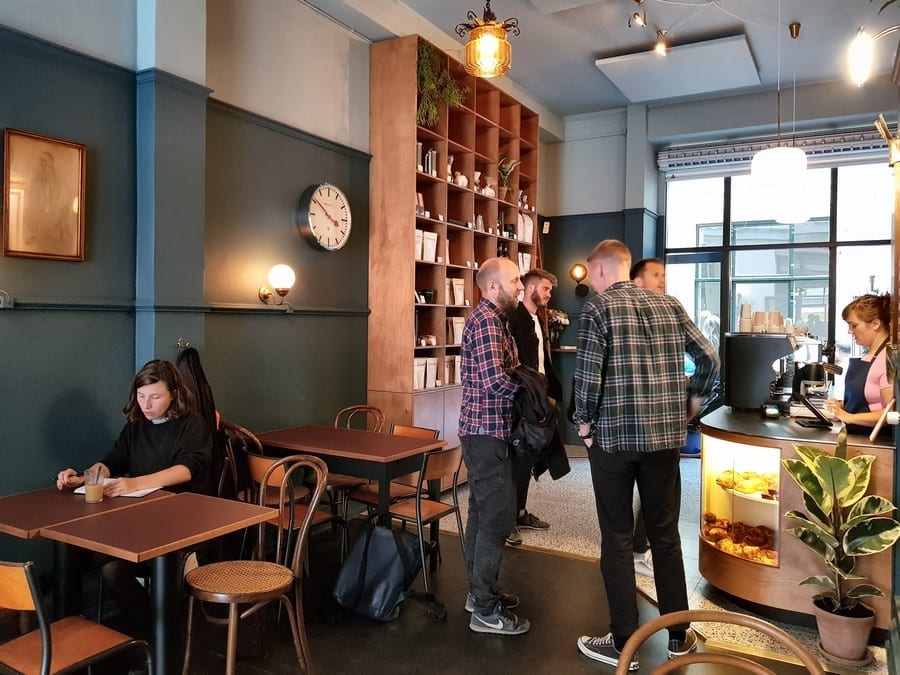 Coffee-based cocktails
In a place like this there could be no shortage of coffee-based cocktails, made according to the Coffee in Good Spirits discipline. "Our favourite is the White Russian, made with heavy cream, whole milk, and coffee liqueur". This signature drink is made in partnership with The Clumsy Bear Vodka distillery.
On Italian roasters
Over the course of very few years, the coffee roaster business has managed to become a strong and recognized brand in town and abroad, with an inimitable entrepreneurial journey. One which should be taken as example in Italy as well. Unfortunately the general public roasters in Italy have to interface is less open in regards to this type of coffee making. What does the Coffee Collective team think of their Italian counterparts? "There are great pros such as Francesco Sanapo and his Ditta Artigianale". Why is that? "For too long espresso coffee in Italy has remained anchored to the past, trapped in a romantic atmosphere that's no longer in step with the times. People like Francesco have had the courage of changing things around and lead the way for newer generations. Now it seems like the younger generations are ready to continue on the learning curve". Promising words that we hope can encourage coffee professionals in Italy to continue on the path of quality.
Coffee Collective | Copenhagen | Godthåbsvej 34 b | tel. +45 60151525 | coffeecollective.dk/
by Michela Becchi
translated by Eleonora Baldwin