People are starting to shop more soundly, focusing on quality, even at Christmas. Here's a handy guide listing shops and producers selected from the Premi del Trentennale del Gambero Rosso publication for top-rated foods. Some of Italy's critically acclaimed personalities have shared their favorites: Marco Bolasco, Alberto Cauzzi, Luigi Cremona, Eleonora Cozzella, Andrea Cuomo, Federico De Cesare Viola, Anna Di Martino, Bruno Gambacorta, Licia Granello, Andrea Grignaffini, Alberto Lupini, Paolo Marchi, Alessandra Meldolesi, Anna Morelli, Antonio Paolini, Davide Paolini, Andrea Petrini, Fernanda Roggero, Anna Scafuri, Antonio Scuteri, Velerio Visintin.
Panettone, pandoro and torrone
Iginio Massari – Pasticceria Veneto
Born in 1942, the heavy-weight pastry champion, published author and journalist Iginio Massari has been the owner of the first Italian Relais Desserts bakery since 1971, a world-known pillar of pastry baking. Massari was the founder of Accademia dei Maestri Pasticceri Italiani in 1993, trainer and president of the team that won the Bakery World Cup in Rome in 2002, in Lyon in '97 and in 2015. Like the first day, he is unstoppable in creating, experimenting, inventing and – mostly – educating younger generations. His team is composed of 19 persons, including his wife Mary, queen of confections. For the holiday season, Massari bakes his prized panettone including in a whopping "3-dough" version, which is fluffier than traditional panettone; also the typical Bossolà, a typical Brescia Christmas specialty. There are also two types of pandoro: traditional and layered "sfoglia". Also available online.
Pasticceria Veneto | Brescia | via Salvo d'Acquisto, 8 | tel. 030 392586 | www.iginiomassari.it
Corrado Assenza – Caffè Sicilia
The passionate baker breaks the boundaries of sweetness, texture and canons of flavor combinations in his bakery. Ladies and gentlemen, meet Corrado Assenza. Offsetting the schemes of classic and modern pastry arthe is inspired by locality and flavor and transforms cultural and historic Sicilian traditions into sweet and savory delights. No pandoro or panettone for this holiday season, rather a Christmas brioche made with butter, eggs, candied orange and bergamot, and almond crumble from Noto. Completing the holiday offer is classic torrone, jams ("summer in a jar for winter") and almond biscotti flavored with citrus, spices and herbs like sage, thyme, rosemary and fennel pollen. Sold on site and in some nearby other locations.
Caffè Sicilia | Noto (SR) | Corso Vittorio Emanuele, 125 | tel. 0931 835013
Salvatore De Riso – Sal De Riso
The Amalfi Coast boasts one of of the world's most passionate and skilled pastry chefs, Salvatore De Riso. Both artisan and entrepreneur De Riso was able to employ the area's best products and introduce them abroad, in Italy and beyond. Currently, in the brand new space, beyond books and media presence, he has found his true dimension. For the holidays you'll be spoiled for choice in regards to panettone varieties (available on the e-commerce site). Besides classics, panettone lovers can enjoy the "Fiori d'arancio", made with bufala butter and studded with chocolate chips and candied orange; or "Girotondo di frutta", filled with dried apricots, candied apple, orange, Amalifi lemon, berries and limoncello pastry cream; "Smeraldo" with Bronte pistachio cream or "Stella del Vesuvio", filled with candied organic apricots and hazelnut coating.
Sal De Riso | Minori (SA) | via Roma, 80 | tel. 089 877941 | www.salderiso.it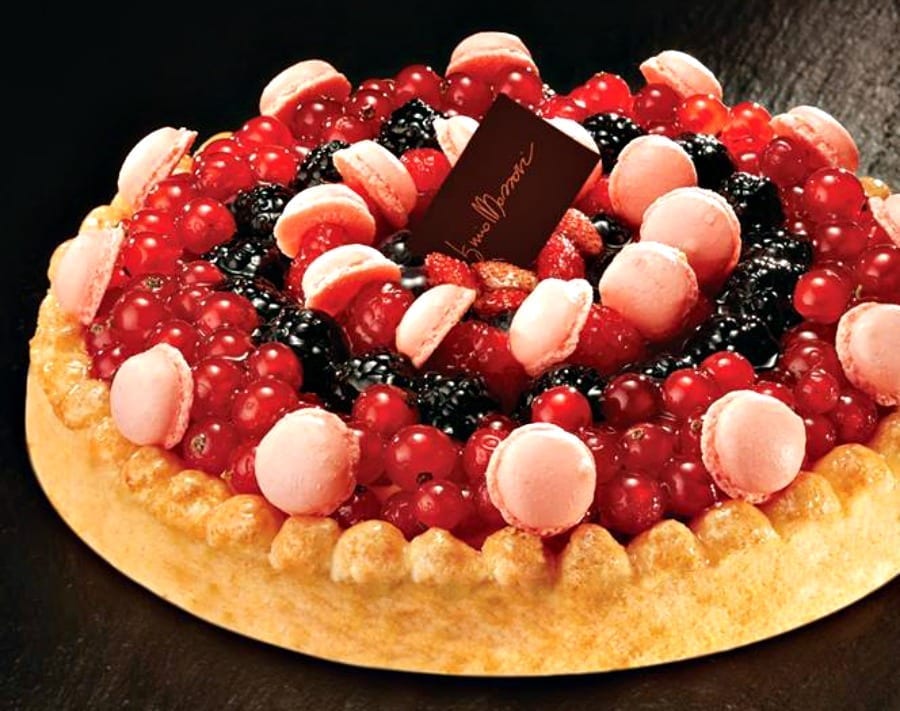 Chocolate
Guido Gobino
Italian chocolate maker with a cult following, Gobino creates many chocolate products but his name is mostly associated with tourinot, the miniature version of the famed Turin gianduiotto chocolate candy, a small taste bomb that explodes on the palate like a feather. Bars of dark and milk chocolate are equally appreciated, as well as his chocolate eggs, spreads, pralines and holiday confections. Prized ingredients used include Piemonte Igp hazelnuts, and chocolate extraced directly from the raw beans.
Guido Gobino | Torino | via Cagliari, 15b | tel. 011 2476245 | www.guidogobino.it
Antica Dolceria Bonajuto
The business name plaque reads "Sicily's most ancient chocolate factory" the confections therein have in fact been sold there since 1880, the year in which Francesco Bonajuto opened his candy store amid the Baroque beauty of di Modica. The cacao here has always been employed in artisanal fashion like the Aztecs used to, simply added with sugar and spices. The bars of cinnamon or vanilla flavored chocolate have become the toen's symbol. In the vintage shop fitted with wood panelled counters and glass-paned credenzas customers can also savour freshly piped cannoli , typical 'mpanatigghi, extraordinary and intensely flavored cookies filled with meat and cacao, or shortcrust pastry nucatoli with an almond, dried fig, quince and honey filling. For Christmas the range of products is added with Sicilian torrone. A word to the wise: peruse the web for a true kick.
Antica Dolceria Bonajuto | Modica (RG) | Corso Umberto I, 159 | tel. 0932 941225 | www.bonajuto.it
Amedei
With its revolutionary chocolate vision, Amedei covers the entire production/supply chain, from selecting the beans directly at the plantations, all the way to the manufacturing of a vast array of products. Napolitains, for example are crafted in dozens of varieties according to cacao products worldwide. Bars of dark single origin cru varieties, pralines, chocolate chips, chocolate spreads, "quadrotti toscani" squares, hot chocolate mixes and precious giftboxes.
Amedei | Pontedera (PI) | via San Gervaso, 29 | tel. 0587 484849 | www.amedei.it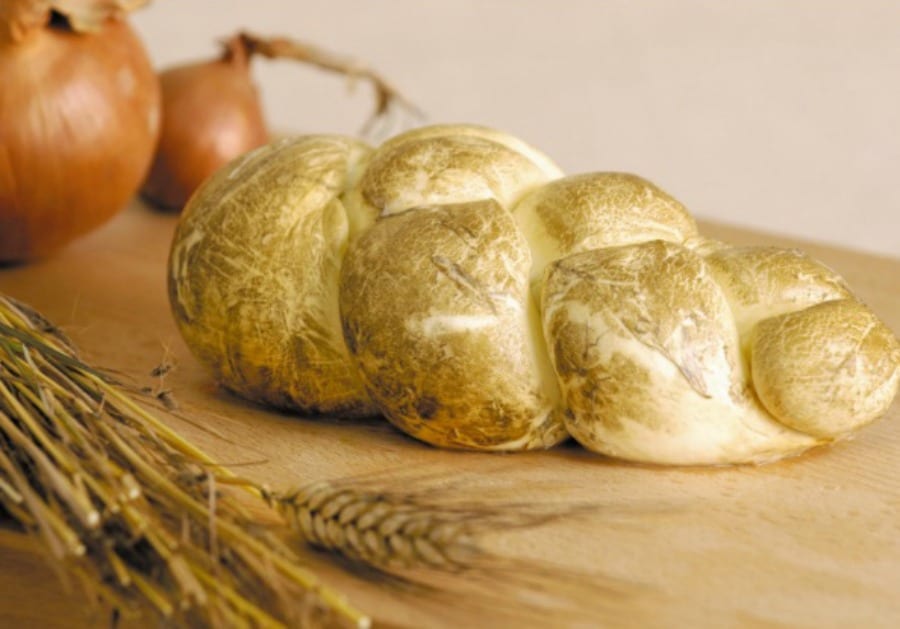 Cheese
Caseificio Barlotti
Born at the turn of the last century, Barlotti is one of Piana del Sele most renowned cheese productions. The mozzarella and other products are made with the farm's buffalo milk and from milk sourced at Consorzio Alba (Allevatori bufalini associati) of which Barlotti is a member. The various sizes of mozzarella, provola, cardinali and scamorze are hand-made using ancient aritsanal methods for strecthing and shaping the curds. In addition to these, butter and ricotta made with buffalo milk. Shipping available.
Caseificio Barlotti |Paestum (SA) | via Torre di Paestum, 1 | tel. 0828 811146 | www.barlotti.it
Luigi Guffanti 1876
Cheeslovers and connoisseurs know that this company is a guarantee of extreme high quality cheese. In the beginning, the offer was limited to Gorgonzola alone, which is still the company's peak product. Available in many versions and awarded many times, the blue in time has seen the surge of many other products both regional and more widespread. Think Castelmagno, Caciocavallo Silano, Fontina, Asiago, Fiore Sardo, Casciotta di Urbino, grand Tuscan pecorino cheese and from Lazio under thr DOP appellation, and then some. Online at http://www.guffantishop.it/ you cna also order ready-assembled Christmas gift baskets.
Luigi Guffanti 1876 | Arona (NO) | via Milano, 140 | tel. 0322 242038 | www.guffantiformaggi.com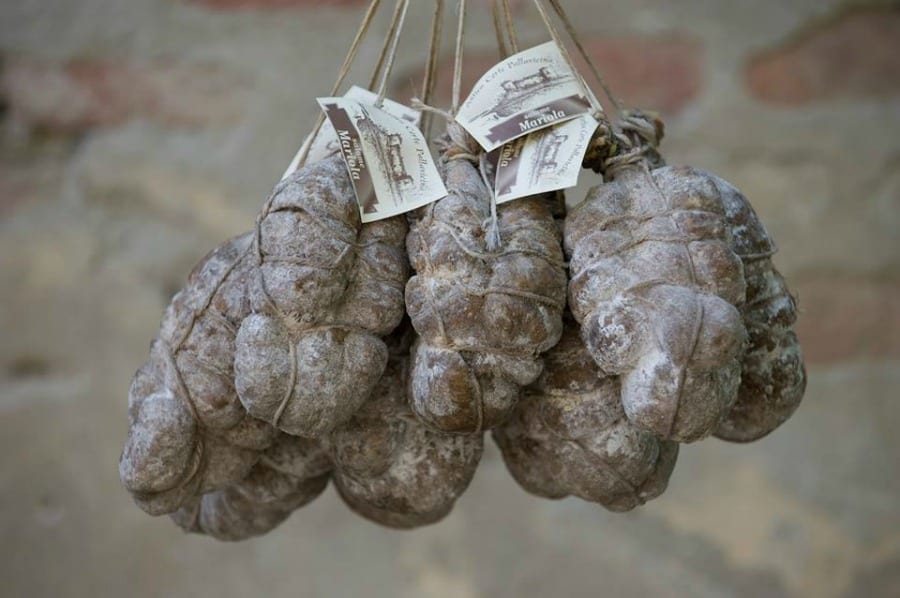 Cured meats
Antica Corte Pallavicina
Known for its culatello di Zibello Slow Food Presidia and reserve, Antica Corte Pallavicina boasts century old roots and traditions. The core philosophy is local and quality and small supply chain in the Terre Verdiane area. Traditional cured meats – including Strolghino di Culatello and headcheese – are traditionally made from local pigs bred in the area. On the own farm is the white and black pig breeding farm, the sausage stuffing plantm hundred year-old aging cellars, the family restaurant and an exclusive relais b&b. The full catalogue of products is available online.
Antica Corte Pallavicina | Polesine Parmense (PR) | Strada del Palazzo Due Torri, 3 | tel. 0524 96136 | www.salumianticacortepallavicina.it
D'Osvaldo
In 1940 smoking foods was a necessity: Luigi D'Osvaldo smoked his hams in order to rpeserve therm and sell them in his butcher shop. His grandchildren and son Lorenzo have increased the production maintaining faith to tradition. Nowadays the limited production is smoked by burning sweeter cherry wood. The pork meati s sourced at small Friuli breeders and manufacturing os for the most part still done by hand, and the legs age in airy rooms. Products include prosciutto Cormòns, pancetta and speck. Products are available in vacuum packages, both whole or sliced. Once opened, all packages must be stored in the fridge or in a paper bag. Those who own a vacuum sealer at home can re-seal any leftover.
D'Osvaldo | Cormons (GO) | via Dante, 40 | tel. 0481 61644 | www.dosvaldo.it
Fracassi dal 1927
This Arezzo butcher features products made from local grigio del Casentino pig breed that is raised free range. Simone Fracassi, fourth generation butcher is the man responsible for the prosciutto's critical acclaim. The prized Chianina Igp beef supply chain includes products like malenca, skirt steak, nero e bianco di Chianina, stew cuts, tripe, burgers. In addition to red meat also free range poultry, lamb and local rabbit. In the online shop you can also find ragù, tripe and Chianina casserole.
Fracassi dal 1927 | Castel Focognano (AR) | Piazza Mazzini, 24 | tel. 0575 591480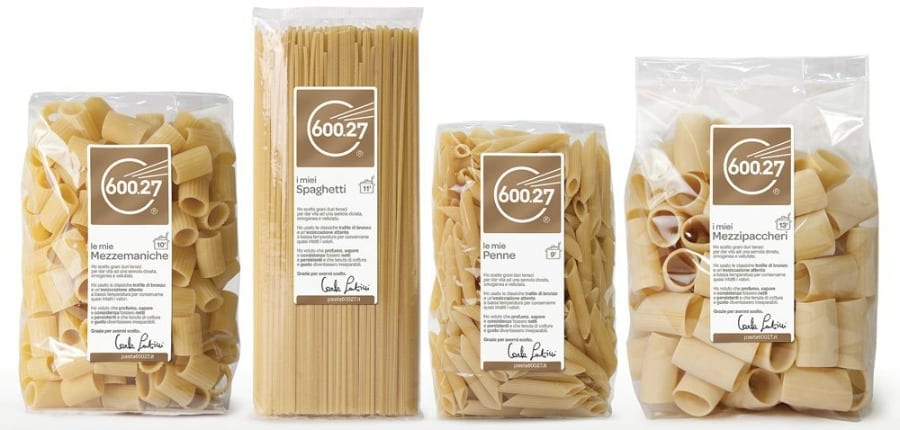 Pasta
Gerardo di Nola
Gerardo di Nola is associated to two typical Italian products: pasta and canned tomato. The pasta, among Italy's best and worldknown, is manufactured according to ancient artisanal methods using only select grains for the most part Italian and extruded with bronze dies, in classic shapes. The tinsor bottled pummarola is equally excellent, the passata is made with Villa Literno tomatoes grown in hydroponics and heirloom tomatoes. The whole "filetti di pomodoro" and San Marzano tomatoes hail from Agro Nocerino Sarnese. The online shop stocks gift baskets with assorted products.
Gerardo di Nola | Gragnano (NA) | via Roma, 25 | tel. 081 8733451 | www.gerardodinola.it
Pasta 600.27
Wholesome durum wheat grains give life to a golden, velvety semolina. Under the supervision and guaranteed quality vouched for by Carla Latini of Osimo, Pasta 600.27 was born August 2014, when Carla met with the Stoppani family, a historic name in the Milan food scene. On the catalogue are the classic 15 shapes of Italian tradition.
Pasta 600.27 | www.pasta60027.it
Pastificio dei Campi
Born in 2007 thanks to the effort and drive towards innovation of the young partners of historic Pastificio Di Martino, founded in Gragnano in 1912. The challenge was producing extremely high quality pasta as an expression of the area and its tradition but that had to keep up with the times. This pasta producer makes all-Italian pasta in various shapes, but limiting daily production to 30 quintals (3000 kg) a day. Limited edition products are destined to a gourmet customer target, sold in 250 gram packets called Duetto (for two people) and 125 grams called Egoista, single portion. Click here for the closes sales point to you: http://www.pastificiodeicampi.it/i-prodotti/dove-acquistare.html
Pastificio dei Campi | Gragnano (NA) | via dei Campi, 50 | tel. 081 8018430 | www.pastificiodeicampi.it
Olive oil
Planeta
One of the stars of the olive oil renaissance in Sicily at the beginning of the 1990s, immediately recognized as the worldwide wine Sicilian signature for its constant quality standards is equally invested in olive oil production. Planeta is the top brand, the fascinating 98 acre farm located in contrada Capparina, specializes on olives grown on over 26,000 trees of typical local cultivars biancolilla, cerasuola and nocellara del Belìce. An ultramodern press allows perfect extraction.
Planeta | Menfi (AG) | Contrada Dispensa | tel. 091 327965 | www.planeta.it
Frantoio Franci
Founded by brothers Franco and Fernando in the Fifties, thsi brand started investing in quality in the early '90s. In 1996 when young Giorgio's debut in the family business, the Franci invested in new machinery and start bottling oil made from a family plot located in Montenero d'Orcia, a small hilltop village at the food of Amiata and overlooking the breathtaking hills of Val d'Orcia. The cultural and philosophic change that this brings has allowed the birth of historic Villa Magra olive oil, responsible for the company and the area's fame.
Frantoio Franci | Castel del Piano (GR) | via A. Grandi, 5 | tel. 0564 954000 | www.frantoiofranci.it
Frantoi Cutrera
The Cutrera family, in olive oil pressing since 1906, today manages a vast property with over 10,000 olive trees, many of which are older than a century. The crucial years of the worldknown Sicilian brand are: 1979, year in which Giovanni and Maria Cutrera built a modern olive press; and 2000, when their children Giuseppina, Maria and Salvatore with their spouses inherit the reins of the business, contributing renewed enthusiasm and knowledge in tune with the changing times. The acclaimed quality of the various products is assured by strict extraction methods and workmanship.
Frantoi Cutrera | Chiaramonte Gulfi (RG) | Contrada Piano dell'Acqua, 71 | tel. 0932 926187 | www.frantoicutrera.it
by Annalisa Zordan
translated by Eleonora Baldwin