Most if not all Romans know about Checchino, the restaurant which, since 1887 - as the name suggests - represents Rome's gastronomic history, and in some how forges it over the years. It's in the restaurant in business across the street from the abattoir shortly before the mattatoiowas inaugurated that in the 1800s that quinto quarto culinary culture also originates. The employment of innards, less noble cuts of meat, organs left over from the slaughtered livestock intended for the city's higher social strata. Quinto quarto was what earned as extra by slaughterhouse workers. Those scraps were brought to local trattorias to have it cooked.
Hence the birth in Papal Rome of rigatoni con la pajata (pasta dressed with suckling veal intestines) and coda alla vaccinara (slow cooked oxtail), Roman-style tripe and other exemplary dishes of Rome's traditional cuisine. Checchino played a huge role in this culinary evolution as the first to create new recipes that have now become classics, the pioneer in giving lustre to cucina povera, and the trailblazer in consolidating and lending unbroken value to local dishes over the years.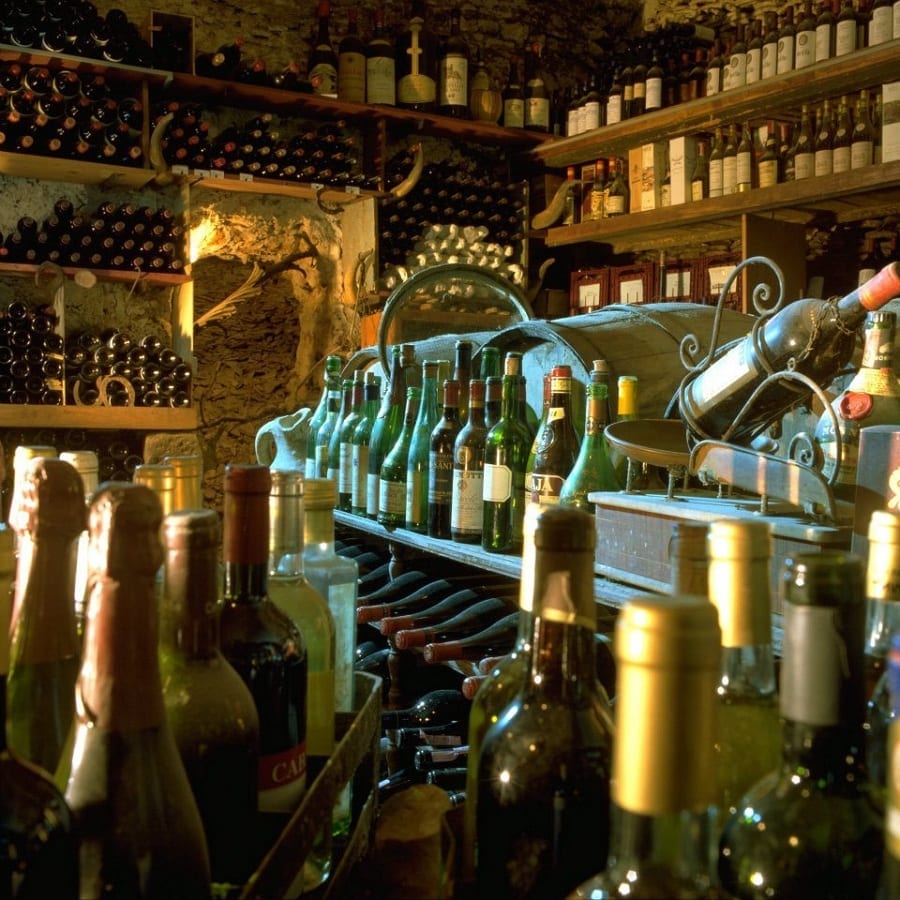 The cuisine
This is full-on cucina romana with no exceptions. Yet this kitchen also offered innovation early for its time. Take the wine cellar, for example – a beautiful location nestled in the side of the Monte dei Cocci with its visible anfora shards. It was built in the Fifties and the first French labels were starting to appear. Twenty years later Checchino's wine list was already encyclopedic, with hundreds of labels and a grappa cart to boot. Nowadays the trend continues, and the last generation – the sixth – pushes on the gas pedal and opens Ch1887. The cocktail bar which will open at the top floor of the restaurant from 3 February 2017 until the end of May. The heart and soul of this project is Simone Mina, thirty-three year-old son of Marina Mariani (the restaurant's current pastry chef) and nephew of Elio and Francesco Mariani (respectively in the kitchen and in the dining room). Aibes certified barman and brand ambassador of Guatemalan rum Botran, Simone's training happened in the family restaurant, working behind the counter at the bar. His paternal grandfather was a pupil of Escoffier and resident chef at the Quirinale, while his mother's family was a flagbearer of regional cuisine. "My father on the other hand was a politics columnist: this came in handy with talks on how to employ me in the family business".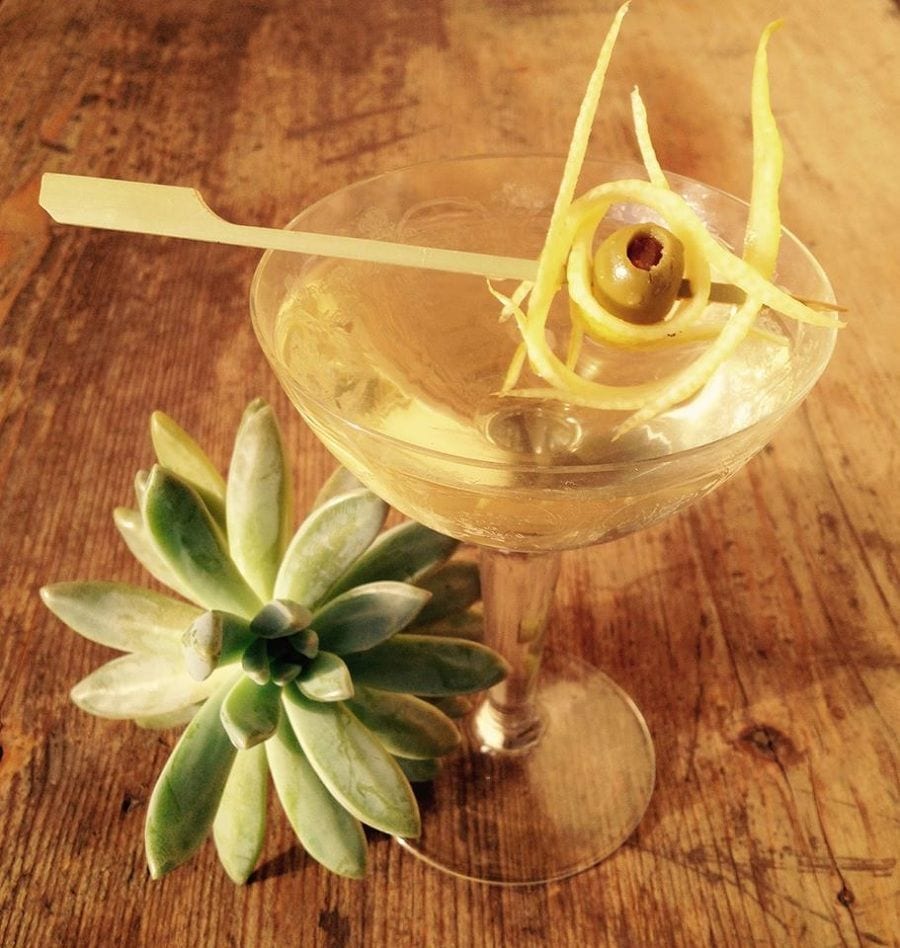 International mixology and Roman cuisine
An international-style cocktail bar in a restaurant like Checchino? "This is not too different from what happened 30 years ago with wine. Imagine what it was like to handle 500 labels in a rustic cuisine restaurant like ours. There was no wine culture then, in everyday life wine was considered low class, for drunks. It was the same for cocktails until very recently, if we exclude 5-star hotel bars. Quality, conscious drinking came later". How was it to carve out a space in such an important historical context? "With diplomacy. Before me 5 generations spent their life at Checchino. Individuals open to discussion, yet tightly bound to what was being created here, by them". It's useless to say there wasn't any reticence in regards to something that alters 130 year-old history. "But in the moment in which the idea solidified questions had already been answered, and provides an advantage eliminating having to pose those questions later".
The machine is already in operation, but squeezing into the well-oiled cogs is not easy. Starting from the rooms. The style remains faithful to Checchino, just slightly re-interpreted: the counter, stools and two social tables "restore identity to the bar as a meeting and socializing place. Although we are not at street level we don't want it to become an elite place , rather connected to the restaurant" tells Simone, reminding us that construction are connected to the celebrations for the 130-year anniversary, "we'll also be launching a limited edition drink for the occasion". The drink celebrates the unification of Checchino's two identities.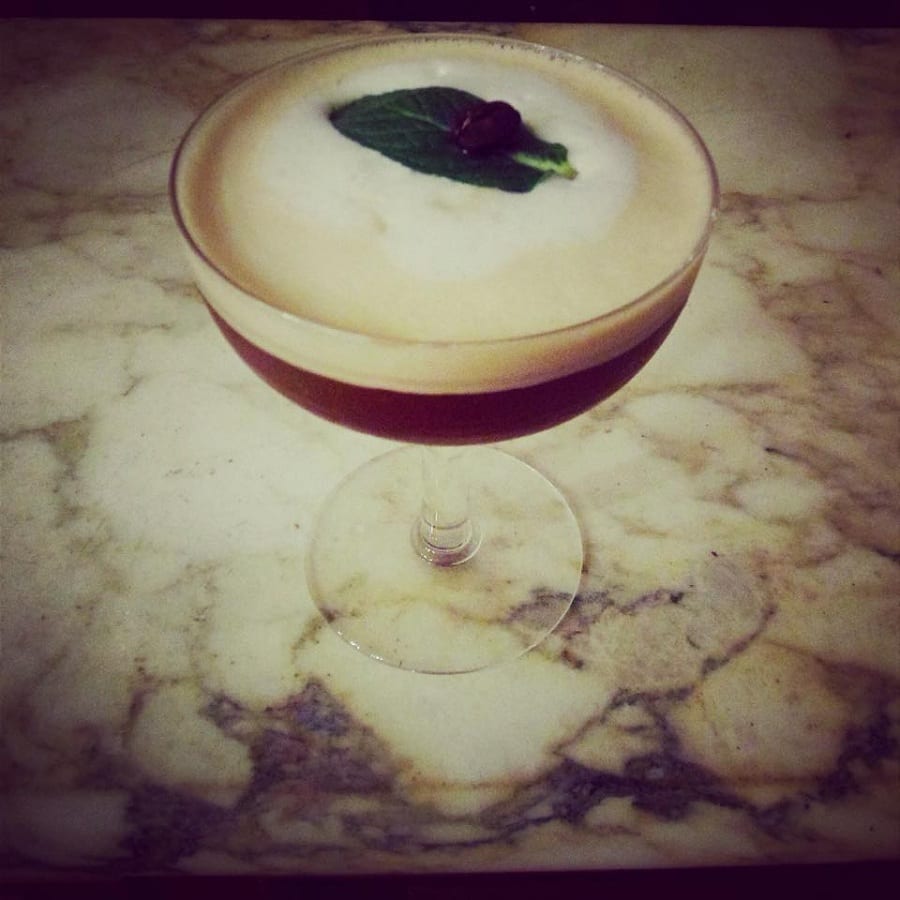 The cocktail list
The goal is bringing "liquid experimentation to a mainstream level" without overturning things too much, yet with a firm hand: 60 drinks on the menu, from the classics to modern twists – like the Negroni made with rum and white Vermouth (plus Campari, orange and cardamom bitters, mixed with a rolling technique "halfway between stirred and shaken, which makes it softer and more appealing") – to signature drinks. The bar will not focus on a single theme, like strictly tiki or the prohibition era speakeasy, rather blend the idea of grand mixology with the need to educate an increasingly erudite cocktail public with the help of a "talking" menu able to narrate the composition of each drink, but also the history and origins behind it. "Like when barmen entertain conversations with their patrons sitting at the counter".
The restaurant and the cocktail bar
The place will function on a 3-day opening, from Thursdays starting with aperitivo and closing with after dining drinks. The beginning of the week instead, will be reserved for degustations and themed events "joining forces with an association like Aibes will be fruitful". This will not cut off other activities: "The restaurant has to factor into the cocktail bar and vice versa" Simone adds: "the bar will travel on a parallel track, yet in close communication with Checchino's". Meaning there will be a small food offer to pair with the drinks in coherence with the restaurant's line. "Two aperitivo formulas, one featuring roman sauces like amatriciana and coda with bread to sop them up "scarpetta" style, the other featuring bruschetta and samples of dishes present on the menu". This is inherited from the futurist cocktail concept Avanvera brought back to the limelight by Fulvio Piccinino. In addition to this, a small menu with a couple of options for the cocktail bar "and pairings with dishes on the restaurant menu". Unusual pairings, that is.
The pairings
"We will be pairing international mixology to our cucina romana dishes": The alcoholic element pairs extremely well with the bold flavors and offsets the fatty component of Roman cuisine. Some examples? "For our roast pajata we envision pairing one of our signature drinks: El Gringo Italiano (Ron Botran Solera 18; Marsala Florio; Maraschino; Fernet Branca; orange juice droplets; Romeo y Julieta cigar smoke). While with our cacio e pepe a Vodka Martini taught by my maestro Domenico Maura (of Rome's Time at Jumeirah Hotel): this is a shaken Martini with honey (that triggers the fatty aspect) and flavoured with pink peppercorns that draws out the scents of the dish; the vodka matches the cereal element of the pasta. The smoked version, obtained with Toscano cigars, is instead intended for our pasta alla gricia". The pairings are harmonious, "the contrast is already provided by the cocktail in itself". In any case the rule is matching the single drink with the single plate.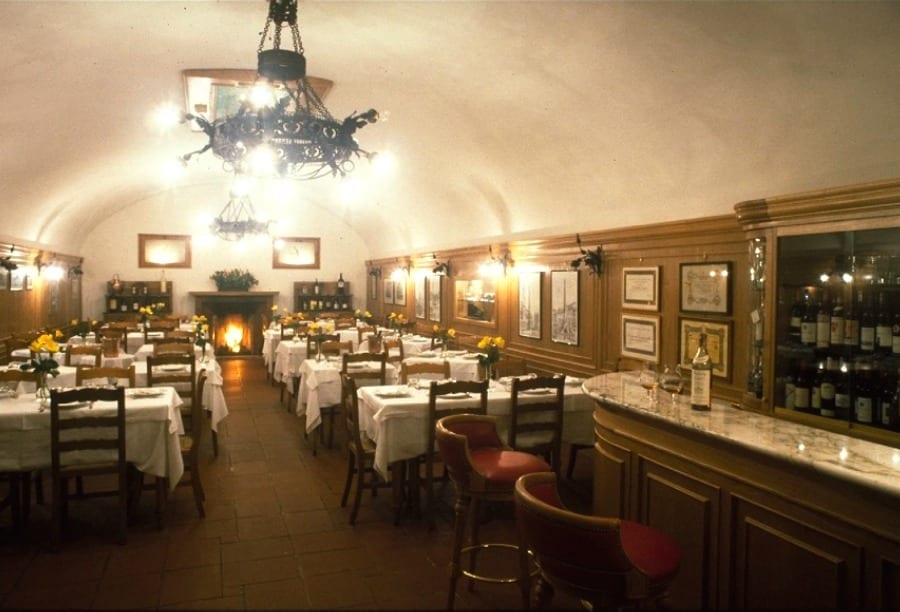 Joys and tribulations of tradition
How does a 33 year-old deal with having such illustrious tradition in his dna? "I'm not keen on places that take a distance from the concept of offering a food service. Those are just show rooms. The customer needs to feel welcome and at home, clients need to be cuddled, he comes for an experience but mostly to eat. With our drinks and food we sell emotions, we can decide the slant of an evening. It's good to experiment, but there has to also be substance behind it all". The same goes for cocktails: "there are certain colleagues that forget the kind of profession they're doing" and perhaps prepare winter drinks in the heat of summer, even on the beach; or maybe prepare bizarre concoctions. In bars there's more experimenting, tradition does not set any limits. Even if there is an international drink code issued by Iba, cocktails don't define a culture's identity like cuisine does, there's more creative freedom, there's more space to make mistakes, even: "it's important to stay focused". To think that Italy has lived incredibly avant garde seasons of mixology, Futurist cocktails, or the creations of the Thirties and Forties.
The customers
Who are Checchino's clients today? "Fortunately people no longer think of Roman cuisine as vulgar and low quality. There's renewed interest in locals as well as younger generations in regards to traditional cuisine. And more and more foreign languages spoken in our dining rooms". Part Italians and the rest from all over the world. It was thanks to foreigners – who are more accustomed to drinking distilled liqueurs while dining – who started praising Roman cuisine while everyone else was chasing innovation.
Long gone are the days of Hollywood stars or domestic cinema people, including highly competent food experts among them, on the restaurant's reservation book. A few examples? "I've been told amazing stories, like for example the centennial dinner, at which many famous celebrities attended. Like when Ugo Tognazzi shared the recipes he'd cooked for Elizabeth Taylor. Or the times Rémi Krug would come dine here. Rome no longer attracts that international jet set". It's easier to access information, but there's less food culture. "Everyone feels entitled to give their opinion, but not everyone who does is capable of doing that, nor knows things correctly. It used to be hard to acquire information, whoever was a pro, had studied and was passionate would do research, understanding things deeply. I only had the opportunity of interacting only with a few of these, but the stories I hear are incredible". Nowadays the web provides information on everything, however this is not always correct information. The whole idea behind pairing drinks to a traditional menu stems also from a desire to recreate that rich knowledge tissue, and start a brand new tradition.
Checchino dal 1887 | Rome | via di Monte Testaccio, 30 | tel. 06 5743816 - 06 5746318 | http://www.checchino-dal-1887.com/
by Antonella De Santis
translated by Eleonora Baldwin