The winery: the history and success of Madre
It was 1957 when Italo Cescon founded his company in Ormelle, in the province of Treviso, in the Piave area, back then this was an area producing very simple wines, while today it's an area dedicated to the Prosecco business. Right from the start, however, the path chosen by Italo was different: "Immediately he chose not to sell in bulk but to bottle the entire production" explains Domenico, son of Italo, who together with his sisters Gloria and Graziella currently leads the winery. "He was a pioneer in this area, where mostly viticulture was all about large volume." Over the years the company has grown and today there are about 110 hectares of vineyards, 16 of which were converted to organic farming in 2009. In addition to the classic international grape varieties traditionally grown in the area, Cescon also focuses egregiously on the native ones: raboso and Manzoni bianco: "The former has always been here; the latter was a bet made by our father Italo who decided to plant vineyards in the 1980s." And Manzoni Bianco, a cross between Rhine Riesling and Pinot Bianco, is the grape variety with which Madre is produced, a true oenological flagship in the Cescon house, a white that in Vini d'Italia 2023, with the 2020 vintage conquered its sixth Tre Bicchieri recognition: complexity, freshness and character are the most evident aspects at first impact with a wine that conquers for the solidity and tension of its gustatory profile.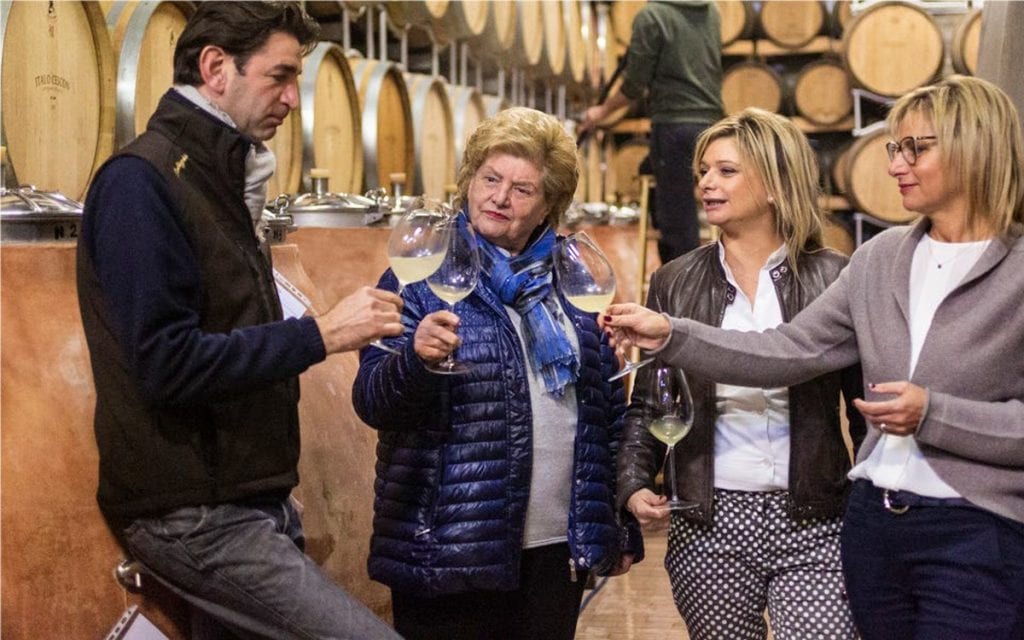 2022, lights and shadows
With Domenico we also took stock of the last few years lived between the pandemic and the current war events that have shaken the world: "2022 was lived with a certain tension given the increases in the cost of raw materials and energy; we have obviously had to adjust prices slightly, but we can't hide the fact that we also had to give up a bit of our margins, especially on certain foreign markets where prices are given at the beginning of the year and which can't be changed." But in the end things didn't go so badly, on the contrary: "All in all, the closing of the year was positive because we managed to increase volumes by 4% compared to the previous year: in short, we can't complain. And anyway we are very far from the commercial chill of the pandemic years."
International trade fairs and Vinitaly
There is therefore a climate of trust at Cescon, also in view of the international trade fairs: "We have already been to Vinexpo in New York and I have just returned from Prowein. Vinitaly will soon take place. We believe in the "trade fair system": we must participate in these events which, even if they do not have an immediate response, still sow the seed for collaborations and new business relationships. You need to be consistent and persevere, and above all work on quality: in doing so, something will surely arrive. If you stay at home, in an increasingly competitive and increasingly crowded wine world, surely no one will come looking for you. Gambero Rosso with its international events has been of great help to us: we have often brought home contacts which then turned into continuous commercial collaborations." And regarding the next appointment in Verona, he concludes: "I wish to have a good Vinitaly, also considering that this year there will be no restrictions on the arrivals of operators from abroad. Italian wine is appreciated all over the world, we leave our mark, and whoever wants Italian wine inevitably will be at Vinitaly."