Blue Monday desserts
It was 2005 when the UK travel company Sky Travel introduced in its press release the concept of Blue Monday, the most depressing day of the year, typically in the third Monday of January. The company claimed to have calculated the date using an "equation": in any case, there is nothing better than food to beat the Monday blues. Here are 7 dessert recipes to try to kick start the week.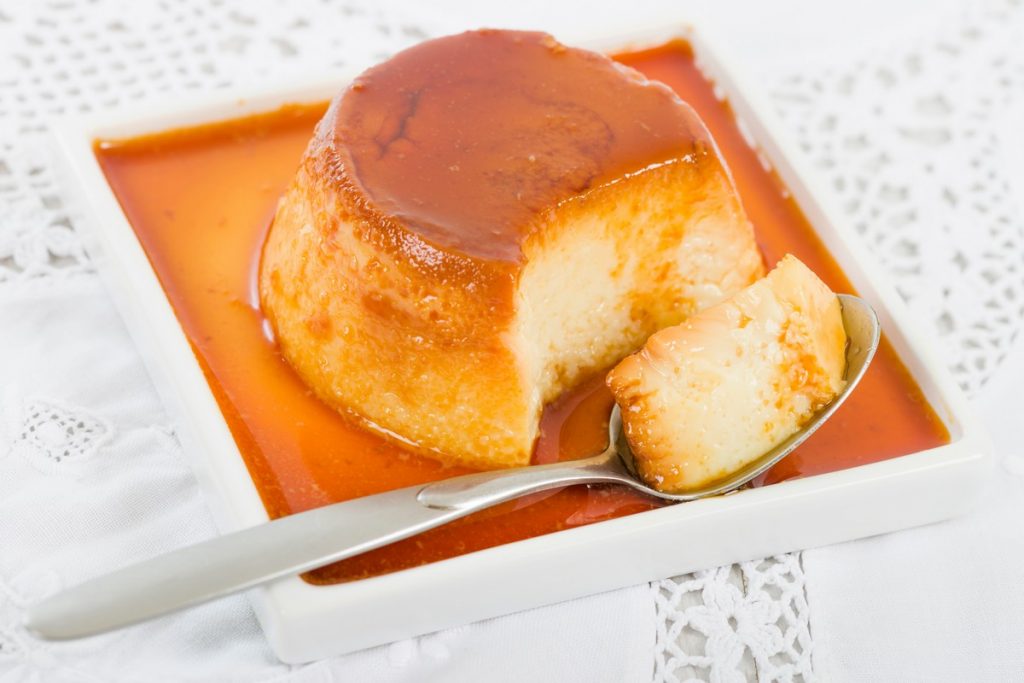 French flan
In the sweet or savoury version, French flans are versatile preparations suitable for any occasion. In pastry, they are usually made with milk, eggs and vanilla; while the savoury version offers more variations. Soft and compact, these flans are in fact ideal to serve at the end of a meal or, if made with vegetables or cheese, as a delicious appetiser. An even more delicious sweet evolution is the parisienne flan, a shell of fragrant puff pastry that contains a mixture of milk and eggs, baked in the oven until set.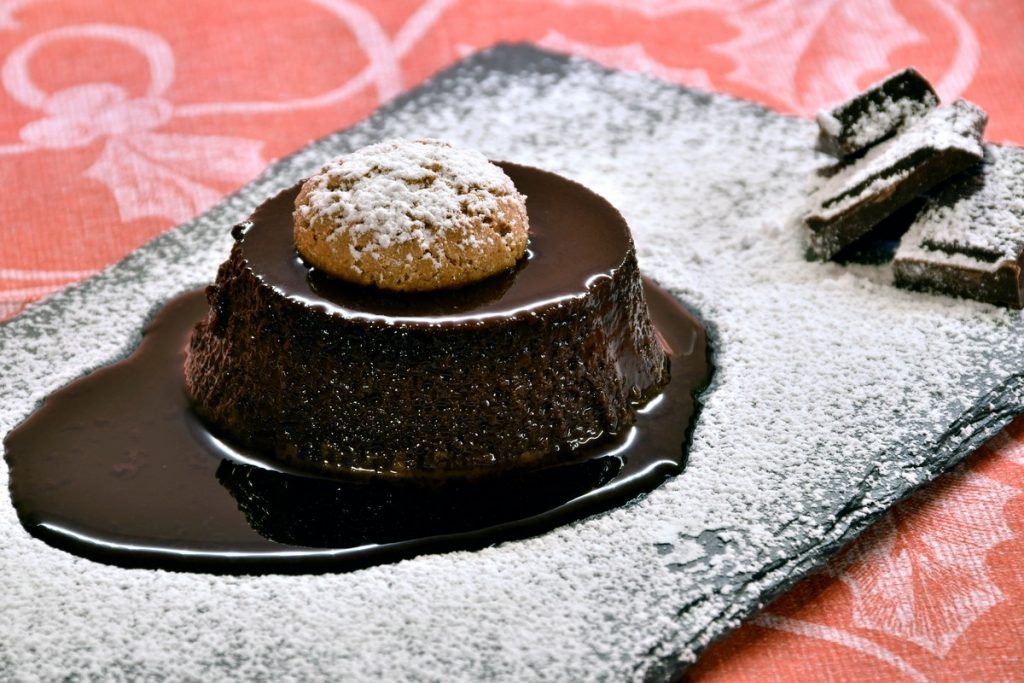 Italian bonèt
Piemontese confectionery is sumptuous and refined, and bonèt is no exception. A primordial version of this chocolate pudding was prepared (without cacao) in an area halfway between the Langhe and Monferrato already in the Middle Ages as a final course of the most sumptuous banquets. Milk, eggs, amaretti and sugar were the main ingredients at that time: it was only in the 18th century that bonèt began to be produced with chocolate, becoming the delicious dessert we all know. The name derives from the rounded hat that recalls the shape of the mould in which it was prepared, called "bonèt ed cusin," or "kitchen hat."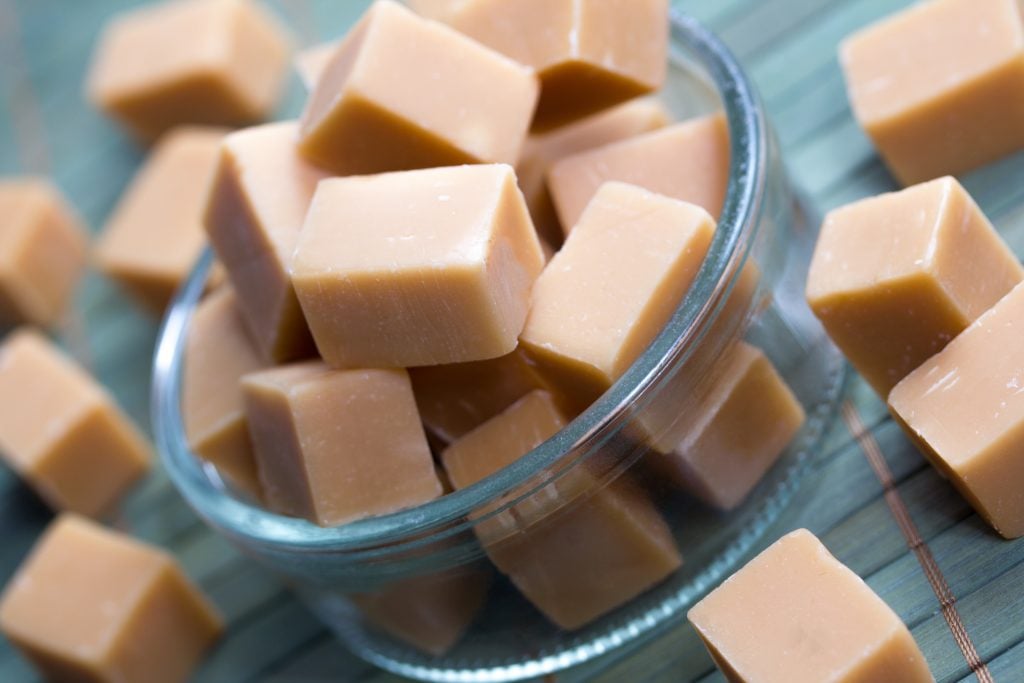 American fudge
A kind of fondant made with sugar, milk and butter, boiled together until it acquires a creamy and smooth consistency. Quite common in the markets of Northern Europe, fudge was invented by the Americans, according to some food historians on 14 February 1886. Little is known about its precise origins: some say that it was accidentally created in a Baltimore factory after a batch of caramel re-crystallised, creating a soft mush with a unique texture. It seems that the artisans then exclaimed, "Oh, fudge!", an expression that later gave the sweets their name. The Midlands region in England and parts of Scotland also have different versions of this speciality, whose fame undoubtedly originated in colleges.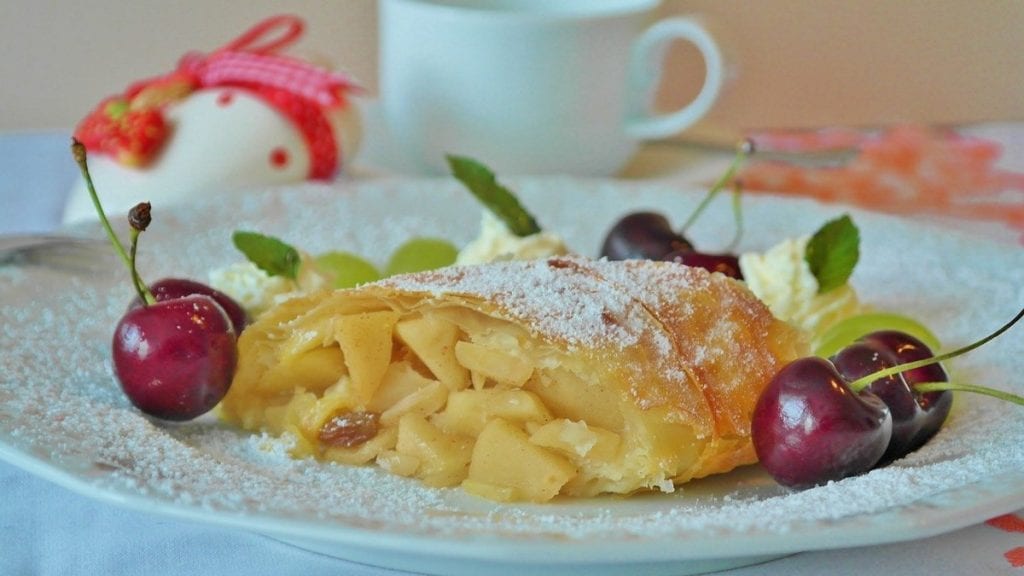 Flaky apple strudel
The pastry art of Trentino Alto Adige is rich and delicious, but it is the apple strudel that reigns supreme in traditional cuisine, a thin dough casing that contains a juicy filling, to be served with tufts of fresh whipped cream or pastry cream. For the filling, Golden Delicious apples from Val di Non or Renette, raisins (softened in rum), pine nuts, cinnamon, sugar and lemon are used, to which breadcrumbs can also be added.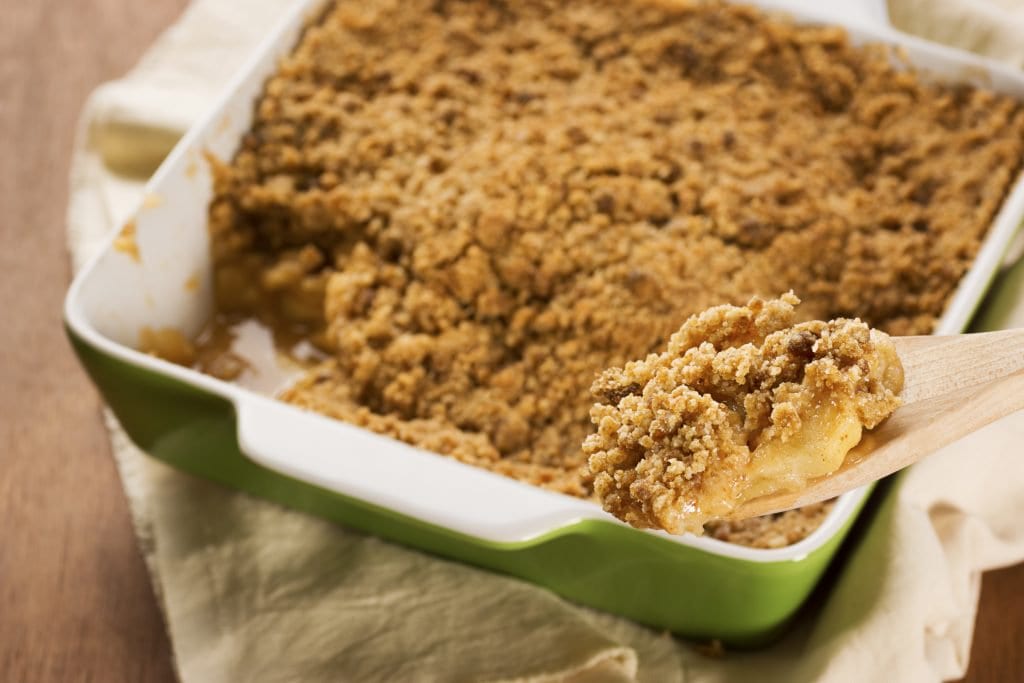 British apple crumble
A good crumble can be prepared with any type of fruit, but nothing beats a classic British apple crumble, apple-based cake covered with a layer of crumbles crips dough, inevitable at the end of Sunday Roast, the typical Sunday lunch. The apples are cooked in a pan with butter, sugar, cinnamon and other sweet spices (usually nutmeg and ginger), placed in a pie tin and covered with layer of dough made with flour, sugar and butter that's crumbled with fingertips to obtain a crisp and crumbly texture. Once baked in the oven, it's served with custard cream, a looser British version of our pastry cream. Legend has it that the dessert was born following the rationing of food resources during WWI, when in the absence of flour and butter the British replaced the dough of classic pie with crumbs of shortcrust pastry.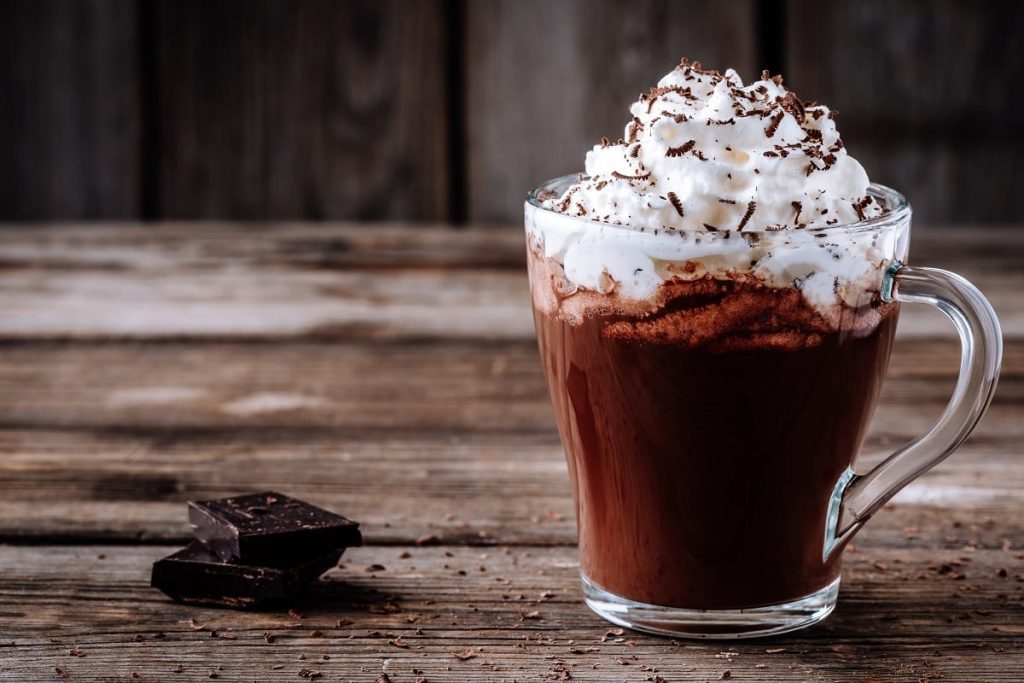 Classic hot chocolate
Traditionally referred to as major cocoa consumers, the Maya were the first one who 'invented' a hot drink, enhanced by the intense flavour of the cocoa seed widely cultivated in Latin America since ancient times. However, the old recipe has little to do with our idea of hot chocolate. Renamed xocoatl, the drink had a bitter and spicy taste, obtained from a mixture of cocoa, beans, water and a pinch of pepper. Highly appreciated, it was a frothy delicacy consumed during festivities and on special occasions. After the discovery of America at the end of the 15th century, cocoa made its debut in Europe. Legend has it that, during their first meeting, the Aztec emperor Montezuma II offered the Spanish explorer Hernan Cortés his beloved drink (served cold according to Aztec custom) called chocolatl, made from cocoa, vanilla and spices. Today hot chocolate (the adjective 'hot' was introduced later to distinguish the liquid from the solid chocolate) is a comfort food consumed worldwide, yet according to local custom: in Spain it is customary to have churros dipped in hot chocolate for breakfast; in Mexico it is prepared by dissolving cocoa bars or tablets in hot water or milk, before flavouring with cinnamon and chilli pepper. In Italy, the traditional recipe calls for cocoa, milk, chocolate and sugar, with the possibility to add whipped cream just before serving.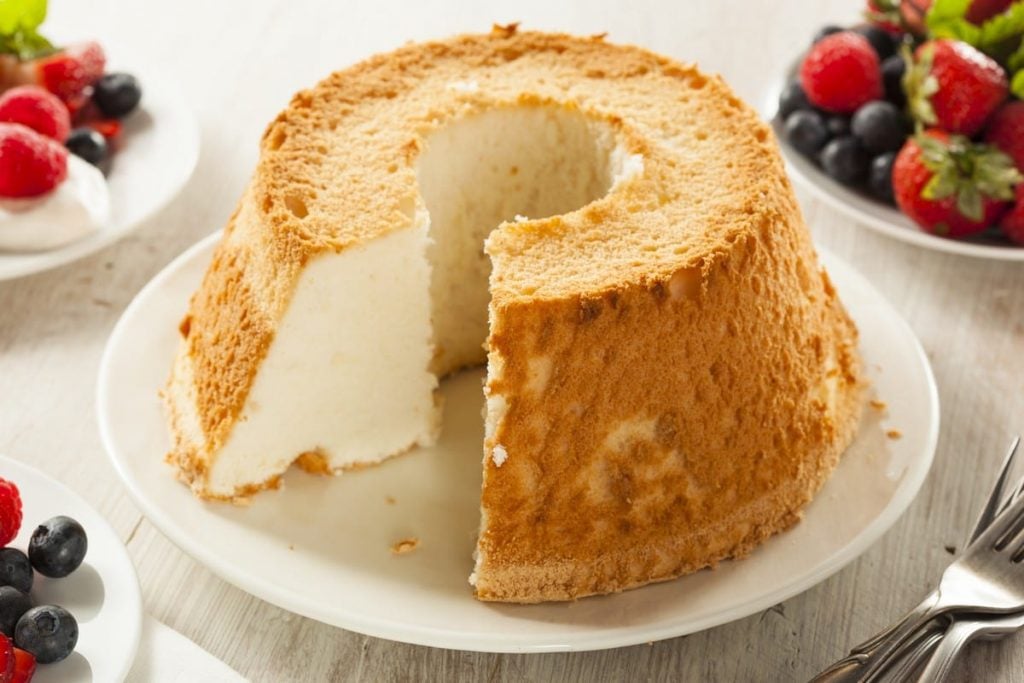 Soft Angel cake
Angel or devil: in America there are both options, both very good. The first reflects its name: the Angel Food Cake is a soft, thick, ethereal cake with a soft dough and snow white colour. A truly angelic cake baked in a ring mould, made with egg whites, sugar, vanilla, flour and cream of tartar, dusted with powdered sugar and perfect for breakfast. Its chocolate counterpart, on the other hand, is ideal for those who love to indulge in gluttonous treats:a layered chocolate cake, filled and covered with dark chocolate ganache.