The aromatic painter
Villa La Palagina in Figline Valdarno hotel and farm in the province of Florence hosted an art exhibit and also a day entitled to quality coffee. The works are by Michele Palano, and they are entirely made with coffee. The artist was in fact given the moniker "aromatic painter" for his unusual visual technique. He uses coffee – both ground and in liquid form – integrating it with a ballpoint pen. Michele manages to portray various topics, many of which related to the coffee bean and the plant on which it grows. When employing coffee in its liquid form, the artist collects it in various ways to obtain different tones and densities. These are used on a canvas along with ballpoint pen marks. The aromatic painter is a Salento native, born in 1958 and has already showcased 3 collections with this technique: Biro e Caffè (74 works), Donna Caffè (48 works) and Danze.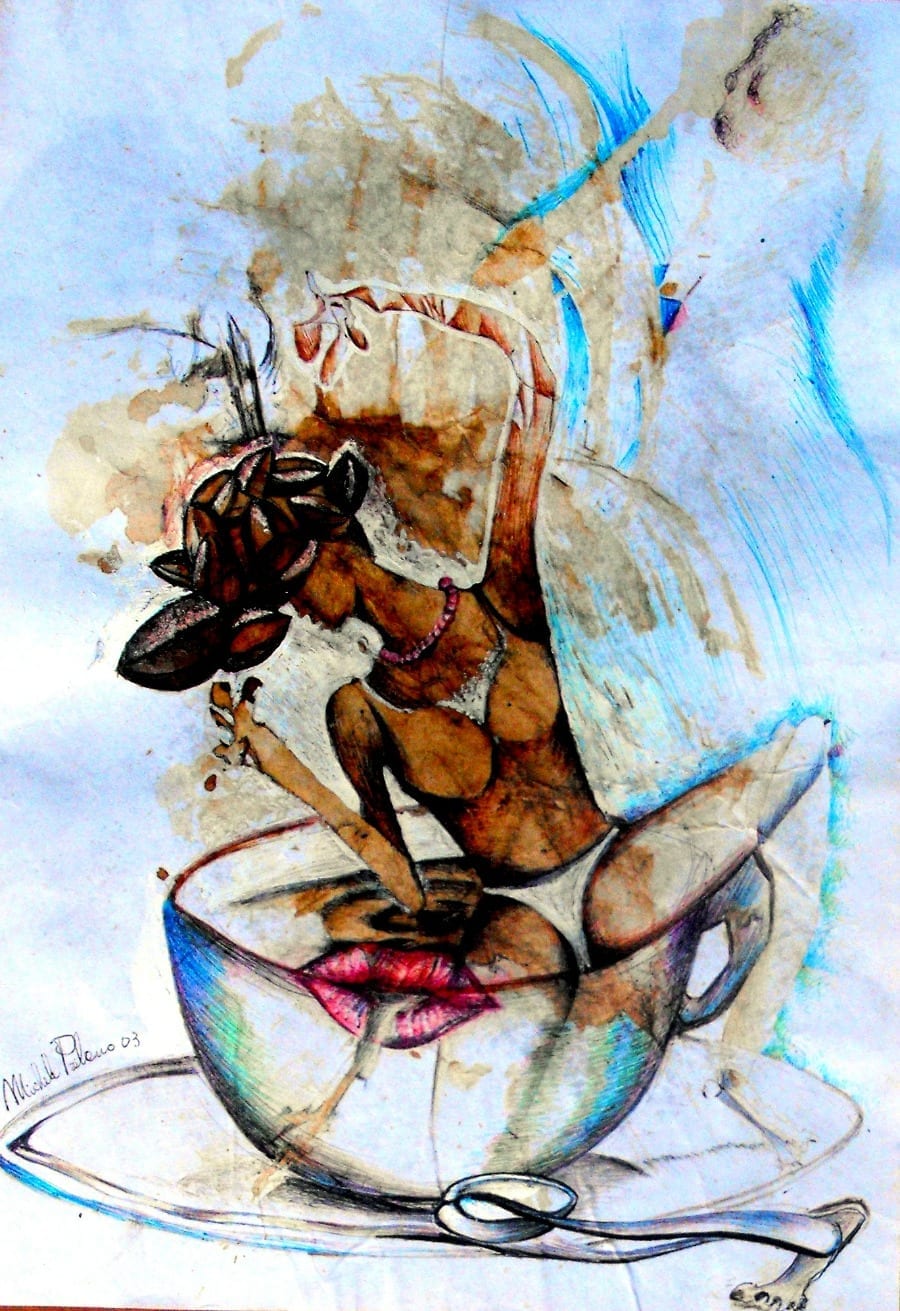 Friday September 9 art and coffee lovers had the rare opportunity of seeing the artist at work. After the guided exhibit visit Michele performed in a live demo of his painting technique. The exhibit will last one month until October 9, 2016 and organized by Elite Club Vacanze Group – Italian camping, resort and hostel hub, in collaboration with the Tuscan roaster Caffè Corsini.
The coffee tasting
Artwork aside, on opening night a large space was equally dedicated to the beverage with annotated degustations, guided tastings and workshops. The welcome coffee was catered by Corsini and offered an overview of quality artisanal and specialty coffee, served both as espresso and as filter, and extracted with various methods, like v60 and aeropress. A fine chance to experiment and discover new aromas and fragrances, different densities and structures of Italy's favorite beverage. The art show opening also showcased fine fare, tasty features of Villa La Palagina's new menu. The rich aperitivo offer was devised by chef Federico Cardi with a series of traditional Tuscan specials and innovative personal twists, with a keen eye for local ingredients. Quail drumsticks stuffed with truffle, ravioli with lampredotto (boiled bovine stomach lining) with salsa verde, pork fillet with apples, potatoes and cherry tomatoes, plus many other recipes were served in finger food form at the opening. All foods were paired with a selection of local wines. As far as entertainment, Daniele Malvisi Quartet led by sax player Daniele Malvisi delighted participants with original and traditional jazz.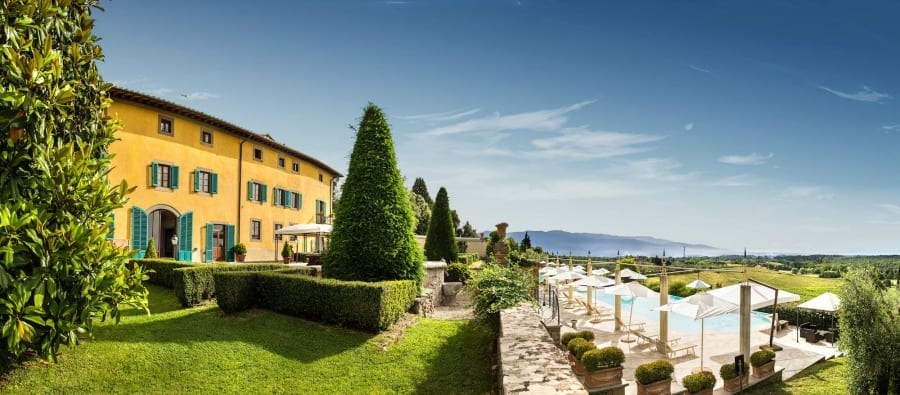 Biro e Caffè | Filigne Valdarno (FI) | from September 9, 2016 to October 9, 2016 | via Grevigiana, 4 | tel. 055 9502029 | www.palagina.it
by Michela Becchi
translated by Eleonora Baldwin