Burger recipes for the summer
Symbol of the American cuisine, a quick tasty meal to take out on a walk or eat sitting at a diner: the burger is perhaps the most iconic of American dishes, which has long been present in kitchens worldwide. The classic version is amazing, but you can also choose from vegan, gourmet, light or kosher recipes: any kind of burger is perfect to fill the stomach. Besides, is there anything better than a delicious burger on a summer barbecue? Here are a few recipes to try at home.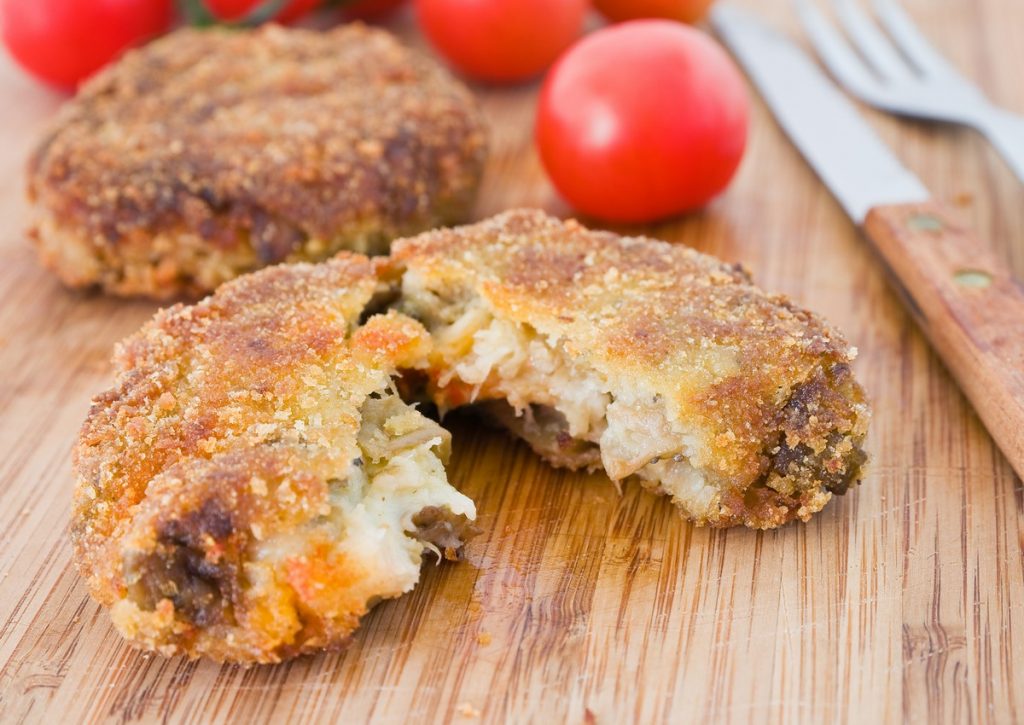 Parmigiana burger
A good summer variation for vegetable lovers, aubergine burgers are simple, delicious and anti-waste: just like classic meatballs, pan-fried aubergines can be mixed with stale bread soaked in water and made into burgers. The aromatic herb par excellence in the warmer months is undoubtedly basil, the ideal accompaniment to aubergines, but for an irresistible veggie burger you can think of re-proposing all the flavours of Italian eggplant parmigiana in your sandwich. So, you may want to add a slice of mozzarella and some grated parmigiano with a simple tomato sauce to create a tasty "parmigiana burger".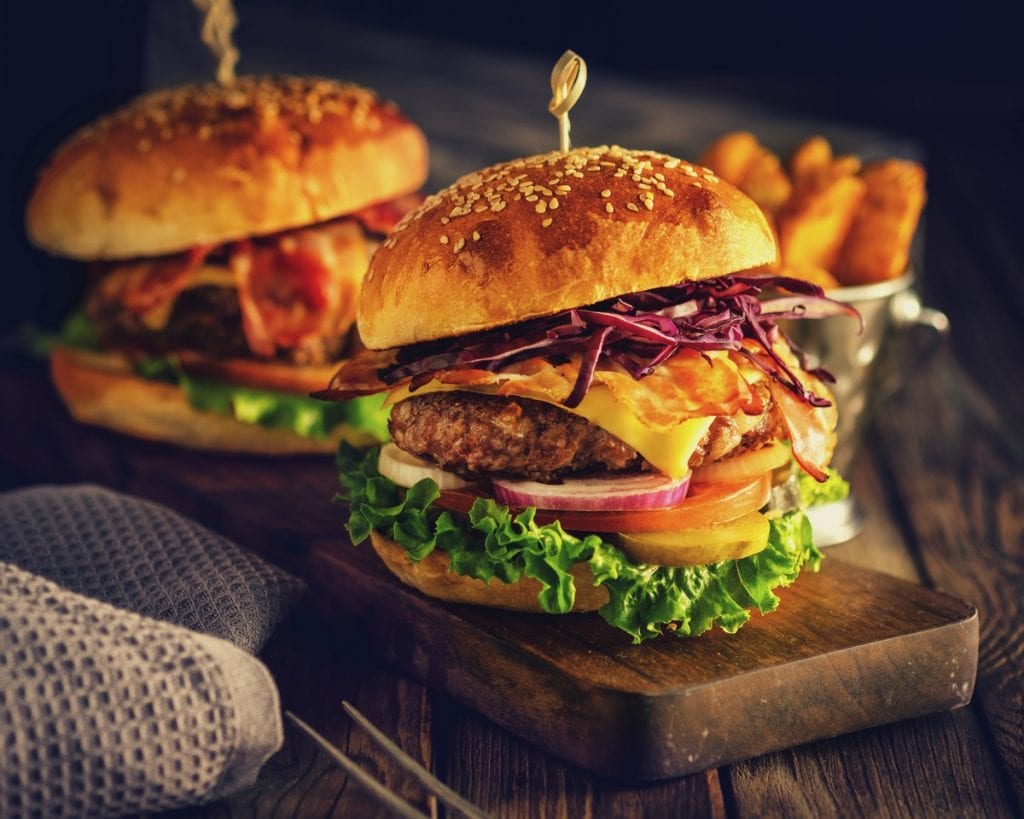 Classic burger
Old but gold: the original burger includes a beef patty cooked quickly at a very high temperature, so as to obtain a perfect bark, the caramelized fats creating a crust. Inside, the meat must remain tender and juicy, possibly rare: the ideal cooking is therefore on the grill or a griddle for a few minutes. And then topped with sauces, lettuce, sliced tomatoes and the soft bun (remember to lightly toast the bread before closing the sandwich).
Pizza burger
How about mixing pizza and burger together? To recreate the traditional pizza flavors, just add some tomato sauce (with fresh basil leaves) to your bun, then place the patty and add some mozzarella on top. You can then choose to add other ingredients such as pepperoni, sausages or mushrooms. And don't forget to top it with some basil leaves to make the sandwich look like a real pizza.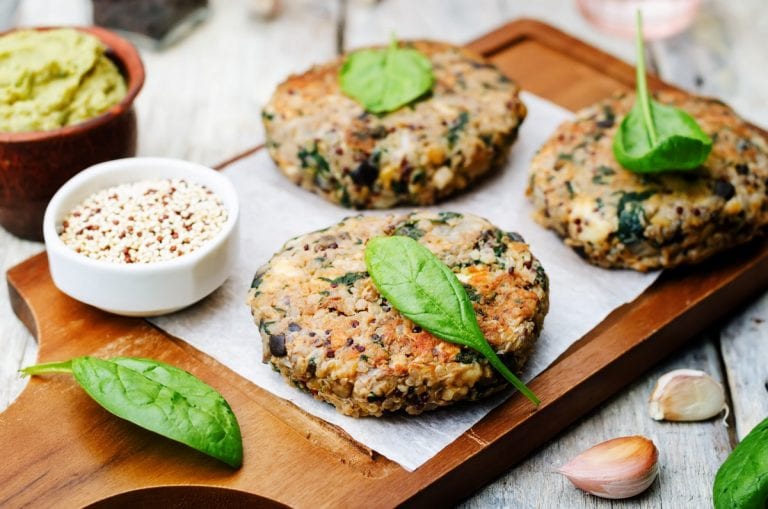 Quinoa burger with basil mayonnaise
Rich in fiber, minerals, vitamins and proteins, quinoa is a good base not only for salads and hot soups, but also for burgers, meatloafs and croquettes. Once cooked in a pan, it can be combined with beans or other blended legumes, with spices and herbs to taste and that's it. As for the sauces, try some vegan mayonnaise made with soy milk, vegetable oil and a splash of lemon juice: you may also add some basil leaves or fresh berries to flavor it.
Greek burger
You can't say no to a fresh Greek salad in summer: a mix of tomatoes, cucumbers, onions, olives, feta cheese and oregano, that you can also add to a meat burger. For example, you can have a classic cheeseburger with a twist: use your favourite meat or vegetable patty, then add feta cheese, sliced red onions and cucumbers, and here's your perfect Greek-style burger.
Mozzarella burger
Who says a burger can only be made with buns? The classic soft American bread can be replaced with lots of different ingredients. A perfect match for summer is the one with mozzarella: slice a big mozzarella piece in half and fill it with your favourite foods, just like you would with bread. If you like the tast of Italian caprese – a mix of tomatoes, mozzarella and basil – you can use all these elements to make a great, fresh and delicious Italian burger.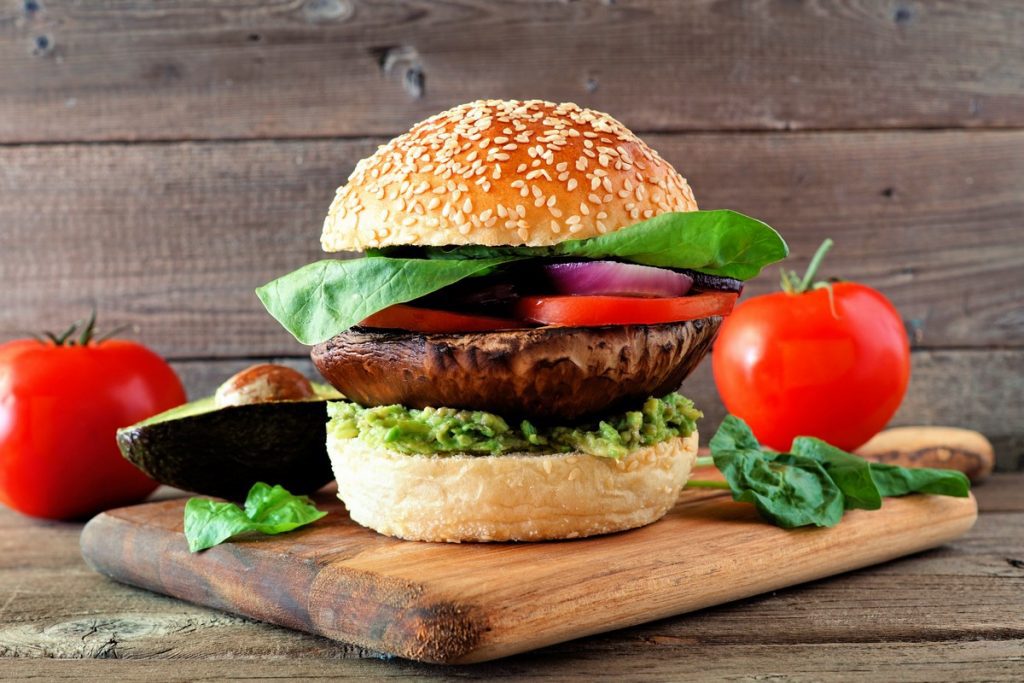 Portobello mushroom burger
An ideal vegan alternative to meat is Portobello mushroom, a large variety of mushrooms with a rich flavor. You can marinate and roast the mushrooms to make them even more flavorful and then topped them with honey mustard and veggies. Of course, some melted cheese is always a good choice.
a cura di Michela Becchi