When plentiful crops are harvested and brown leaves fall, chilly showers replenish the soil and procure Italians with a bounty of porcini mushrooms, truffles, hearty soups, ruby new red wine and cloudy green, freshly pressed olive oil.
Salads will leave room for soups and flans, casseroles, fragrant loaves and rich cakes. Pumpkin, mushrooms, truffles, creamy cheeses, chestnuts and brassica greens will feature prominently in regional recipes. Risotto season will resume!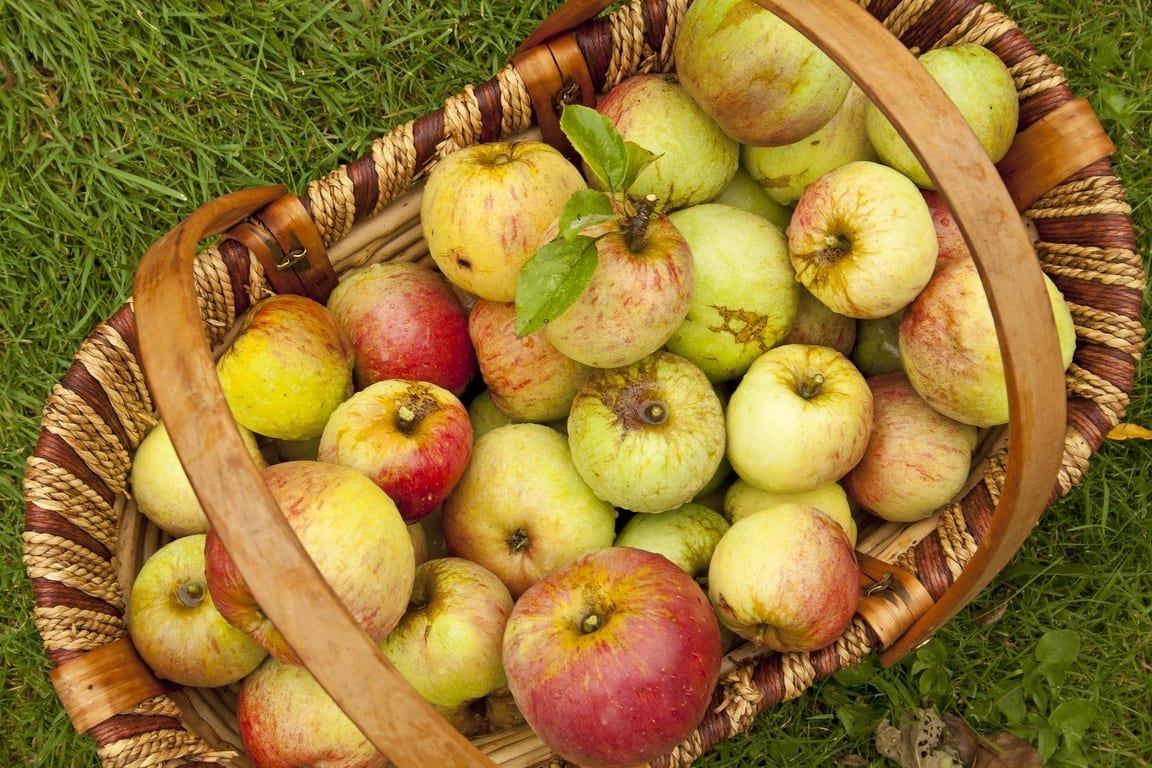 Autumn produce
Beetroots, broccoli, cabbages and Brussel sprouts all make their appearance on the Italian fall table. Tuscan kale, pumpkin, turnips, spinach and Swiss chard tumble into soups and stews; while table grapes, persimmon, pomegranates, prickly pears and quince apples adorn fruit bowls and become jams that pair magnificently with cheese. Autumnal herbs like chives, garlic, oregano, rosemary, sage, thyme and watercress flavor fall stews, roasts, sauces and broths.The starchy substance of chestnuts (both roasted and candied into marron glacé––a totally Italian confection despite its French name––and the sweet opulence of autumn dates star in the season's meal endings.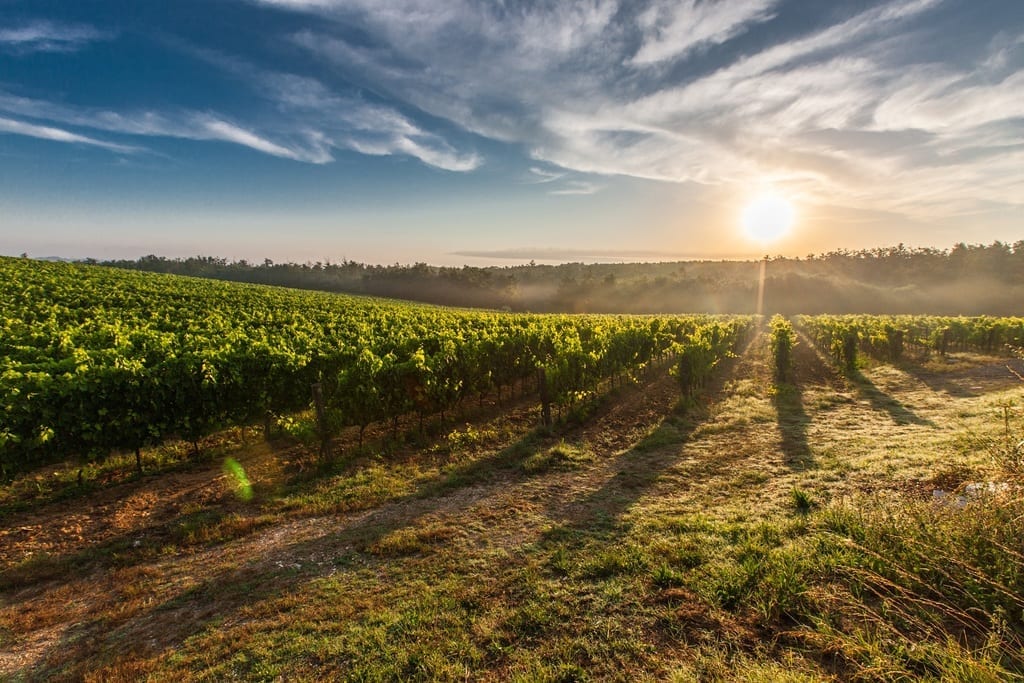 Vendemmia
The annual appointment with vendemmia, the grape harvest, happens when the earliest frost peeks out and white bunches, followed by deep burgundy-colored clusters fall into crates ready for the press. In some southern areas, grapes are ready for harvesting in August, and towards the more Northern regions, this won't happen until November. In recent years, weather has negatively affected Italy's wine harvest, and droughts have caused stress to some vines, bringing uneven ripening for certain varieties. Italian wine body Assoenologi estimated that Italy in 2017 would witness one of its slimmest wine harvests in 60 years, down by 25% on the previous year.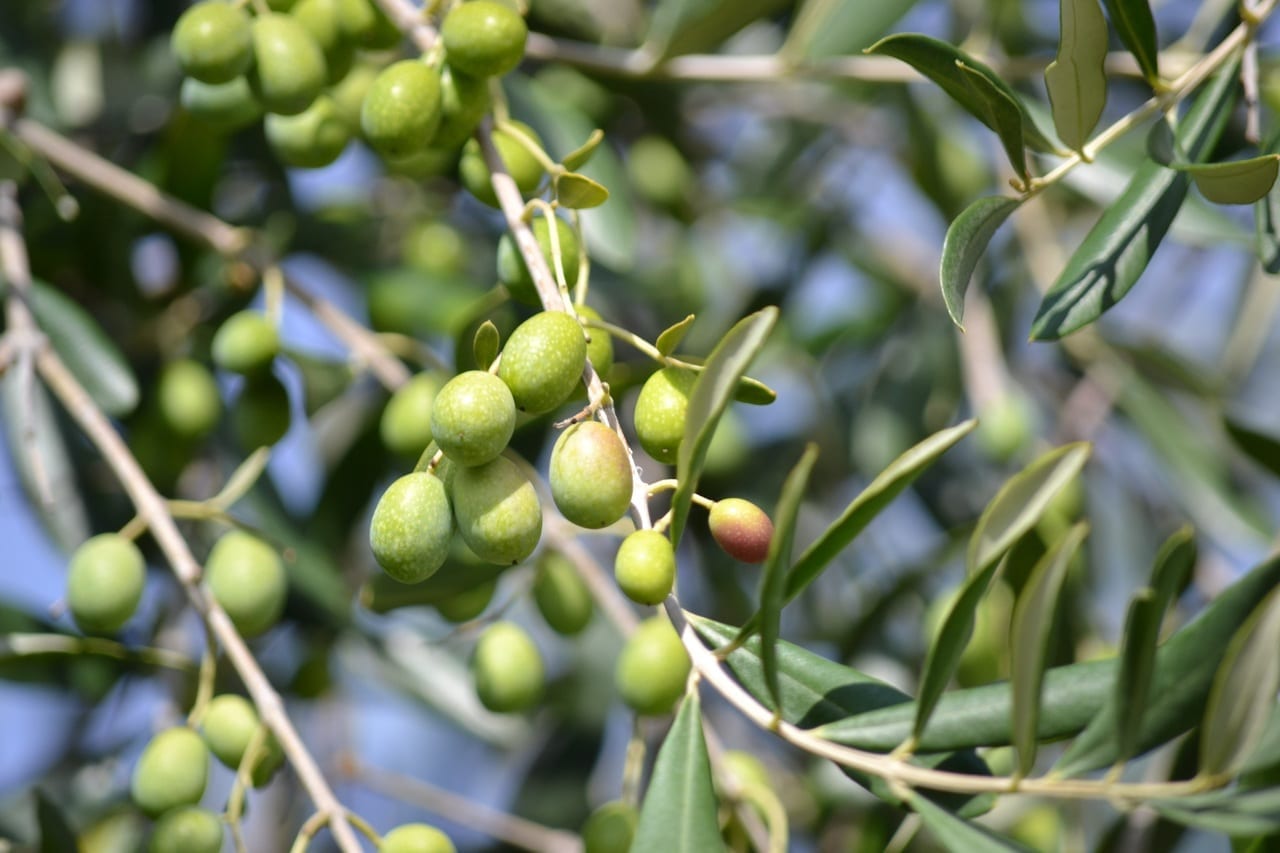 Frantoio
Next on the fall calendar is work at the frantoio, the oil press. The extraction of oil is a fascinating procedure. This is an important happening in the rural community. Olive growers from all over the area migrate to centralized frantoio presses with their precious load of olives and go back home with demijohns filled with ambrosia after only a few hours. The mill works incessantly day and night for six intense weeks. Families take turns at working the machinery, cleaning the hardware, keeping track of production, sales, paperwork and entertaining guests.
In coastal areas, olives are harvested in the months of November, December and January. But in certain cooler valleys often registering early frosts, the harvest can begin as early as the end of September. Early harvest means that the olives are less ripe, and therefore produce less oil, making that particular olive oil a tiny bit rarer than others. Depending on drupe variety, the less ripe olives also account for the prized peppery taste of freshly pressed olive oil.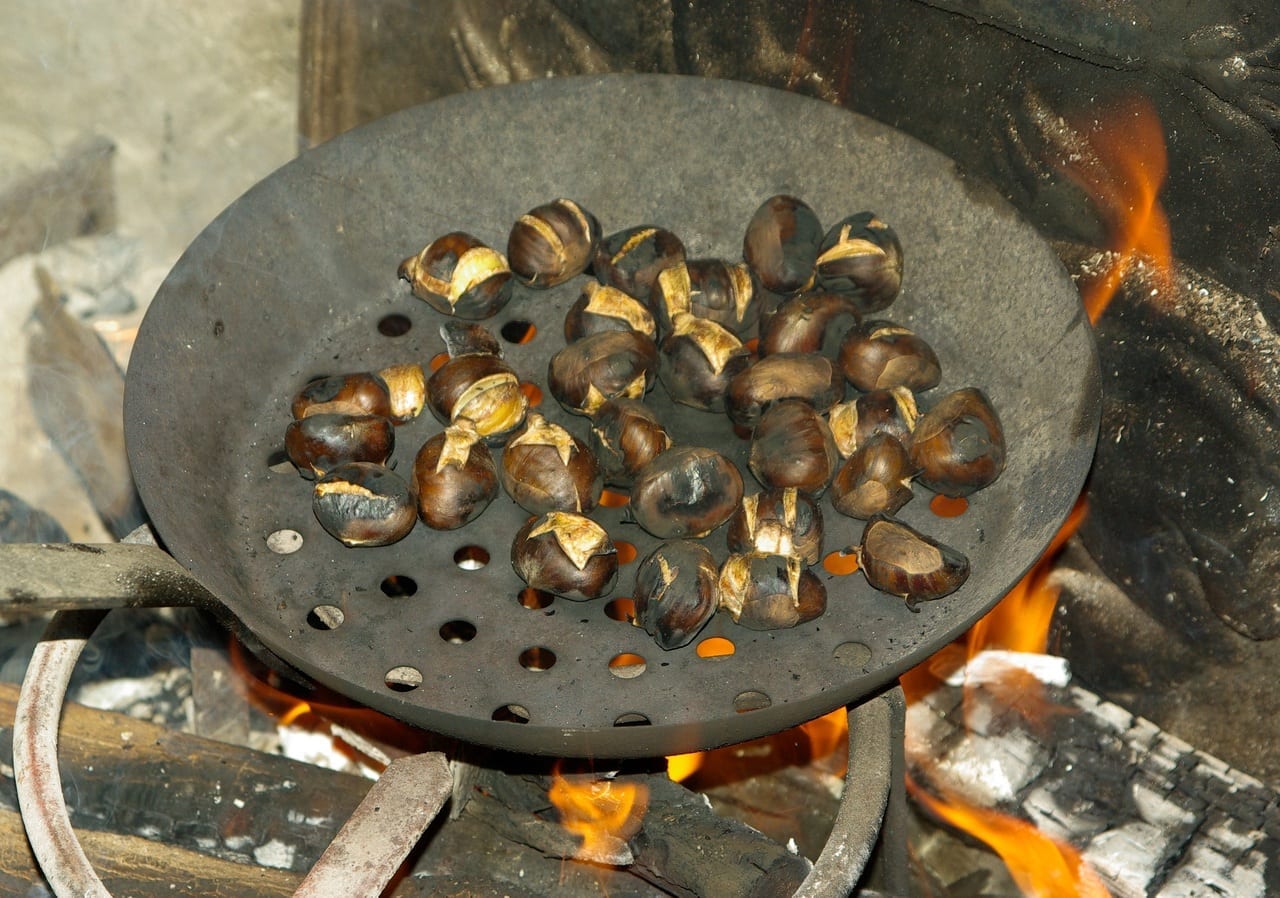 Sagre and food festivals
Food events known as sagre are local festival celebrating a food type or a seasonal dish and furthermore an opportunity to showcase the town's specialties and alimentary traditions. Sagre take place throughout the year depending on the produce in season, in autumn these happen virtually every weekend throughout December.
Chestnuts are featured in many local sagre, one of the most famous being held in Soriano del Cimino, when the town roasts its locally harvested marroni in large swinging grates over burning embers. Truffles are also the protagonists of many autumn food festivals, especially in truffle-growing regions like Umbria, Piedmont and Tuscany. Cinghiale, wild boar's meat, is equally celebrated at food events in Tuscany, Basilicata and other heavily wooded areas of the Italian peninsula. As the temperatures will start to drop, these festivities will also celebrate polenta, sausages and other typicalities. The wine-growing regions will showcase their best new vintages at wine fairs. Pumpkins, cardoons and leeks will make their appearance in markets as well as in village fairs and sagre, as will mushrooms.In Rome, we'll welcome autunno with the first curly puntarelle (catalogna endive which locals eat dressed with a punchy garlic and anchovy dressing).
One-of-a-kind sagre may also feature small niche products, like the November event held annually in Cremona revolving around Mostarda, a piquant syrupy fruit pickle made with mustard. Or the prickly pears that grow on Mt Etna; or the apple trees that blanket the hills of Trentino. Perugia is the place where every November chocolate lovers congregate at the city's chocolate sagra. Certain cheeses also are the stars of autumnal sagre, such as the opening of the pits that conceal formaggio di fossa in Sogliano Emilia-Romagna. The forms are laid in ancient flask-shaped pits, dug into the sandstone three meters deep. This tradition was born in the Middle Ages: the Soglianese peasants, at the end of spring, came to the village to entrust their cheese to the "infossatori", so that they would keep them stashed away during the summer and protect them from the raids of wartime. On November 24, the day of St Catherine, they then returned to withdraw the wheels of cheese and, in this way, have food for the hardship of winter. Every year the annual opening of the pits is a sensational time to be in the area for cheese lovers like me!
by Eleonora Baldwin