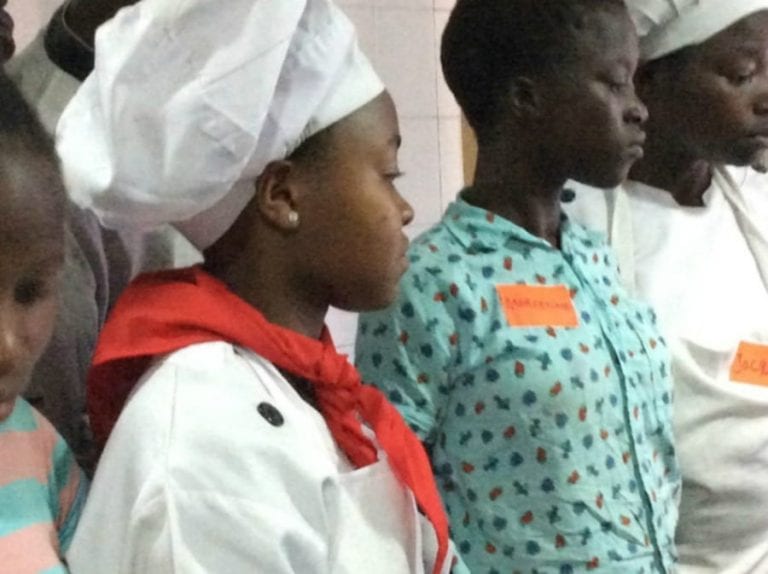 The latest project of non-profit Alice for Children in collaboration with Istituto Carlo Porta in Milan is an Italian cookery school in Kenya. The ad hoc academy is located in Utawala, Nairobi, and will guarantee a better future for local youths.
The project
The venture is called Alice Italian Food Academy born from the need to satisfy the increasing job market demand in Kenya, a country that's constantly projected towards dining and tourism. The project was launched by non-profit organization Alice for Children, supporting children in need in Kenya since 2007. In collaboration is with Istituto Carlo Porta in Milan, Professional Institute for Food and Hospitality Services, the Academy represents the first ever Italian cookery school in Kenya. This formula, with the support of experts, will offer job opportunities to youngsters from the townships. This specialization course is intended for students holding a degree in hotel management and will be taught by Alice for Children and Istuto Carlo Porta staff, providing students foundations and instruments necessary to enter the professional dining sector, working autonomously and professionally, and thus building a better future.
The Academy
Kenya has long relied on tourism, especially Italian tourism, which is concentrated along the coast. Properly executing Italian cuisine can therefore be an ideal solution for enthusiastic youngsters who are eager to delve in the food industry. By the same token, Italian and other visitors proper Italian traditional meals. Every year 60 students will be admitted to the academy's course, taking lessons and workshops taught by Italian chefs. At the end of the program, aspiring chefs and maître ds will be ready for filling professional level positions in the best restaurants in Kenya. The course lasts three and a half years. The first two years will be deepening the knowledge of basic cooking notions and food conservation; the third year will allow students to focus on principles of Italian cuisine and the Bel Paese's typical specialties. A team of professionals has been developing the syllabus for the past two years, enrolment will start at the end of 2017, thanks to a generous donation by Italian furniture company Chateau D'Ax, donating to the project 5% of its sales for the month of December, supporting the construction of the school in the village of Alice for Children in Utawala, Nairobi. Also helping the volunteers is RadioItalia radio station, a loyal supporter of Alice for Children's past charity projects.
by Michela Becchi
translated by Eleonora Baldwin