Ambitious, passionate, well versed. Simone de Mitri, 31 years old, is the mastermind behind one of the most articulated hubs of taste in Puglia: La Dogana in Lecce. Only a little over two years have passed since the opening, yet his restaurant has already carved out a leading role thanks to a clear concept that goes against the trend of contemporary restaurant dining. Just look at the opening times, with the kitchen accepting tables even at 11.30pm, no weekly closing days or summer closures. "It all started with the opening of a gastronomy inside one of our fish shops, with a take-away service. It went very well, beyond expectations, so we decided to create another venue where we could have a few tables for our clients" Simone told us. Today we are talking about a space of over 2,000 square metres: four restaurant dining rooms, one event room, two bars, an enoteca, a fish shop, and a pastry shop. A place where to shop or to have breakfast, lunch, enjoy an elegant aperitif, dine checking off all the trendy flavours of the moment.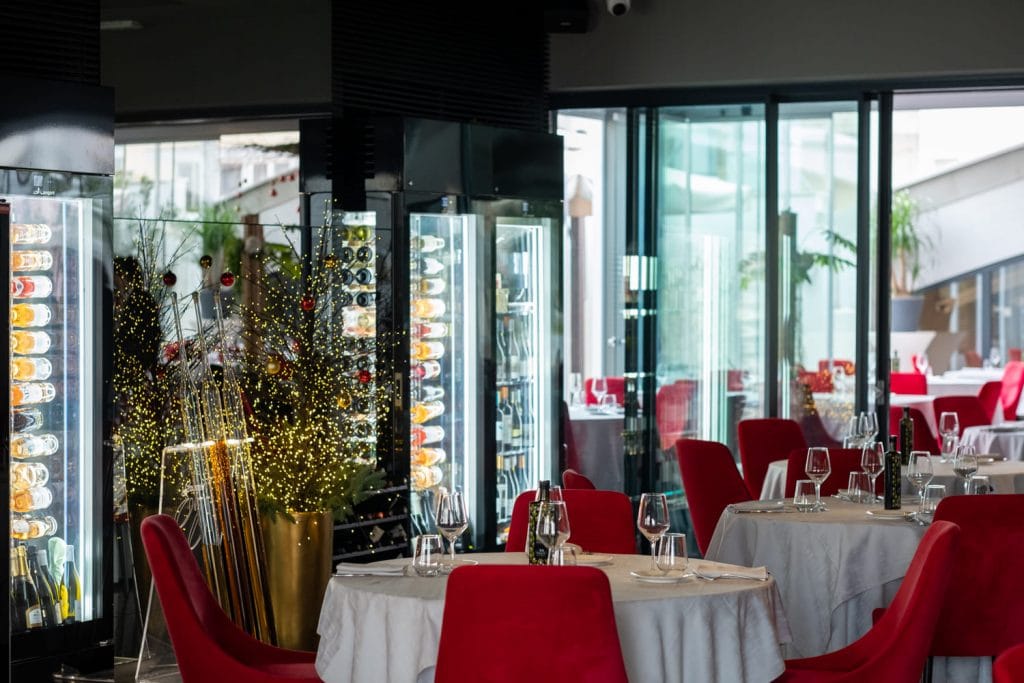 About 40 people work here. The great protagonist is local fish, but not only. Simone was born into the family business, Ittica Demar, the largest fish distributor in Salento, with a fleet of 30 fishing boats. The starting point is therefore guaranteed, the best of what the sea has to offer. "Our cucina revolves around the catch from our boats, focusing on the fresh fish showcased on the cart. The customer chooses the product and how he wants it to be cooked. We are not a gourmet restaurant, but a luxury restaurant. True luxury is always saying yes to the customer, whatever their desire may be. Our menu is a starting point, a suggestion, not a limit. I always tell my staff: in a restaurant, the VIP is not the chef, it is not the owner it's always and only the customer." If traditional cuisine restaurants abound in Lecce, here the bet is precisely to break away and offer something different. "I wanted a restaurant with an international and metropolitan profile, a luxurious, extravagant but above all enjoyable cuisine. With a careful, but light service. A place where you can find not only the best of our sea but also world-renowned excellences such as king crab, special oysters, pata negra or Cantabrian anchovies, all goods that Ittica Demar imports directly. With a deep wine list of more than 1,000 labels designed to bring you in a travel around the globe" adds Simone.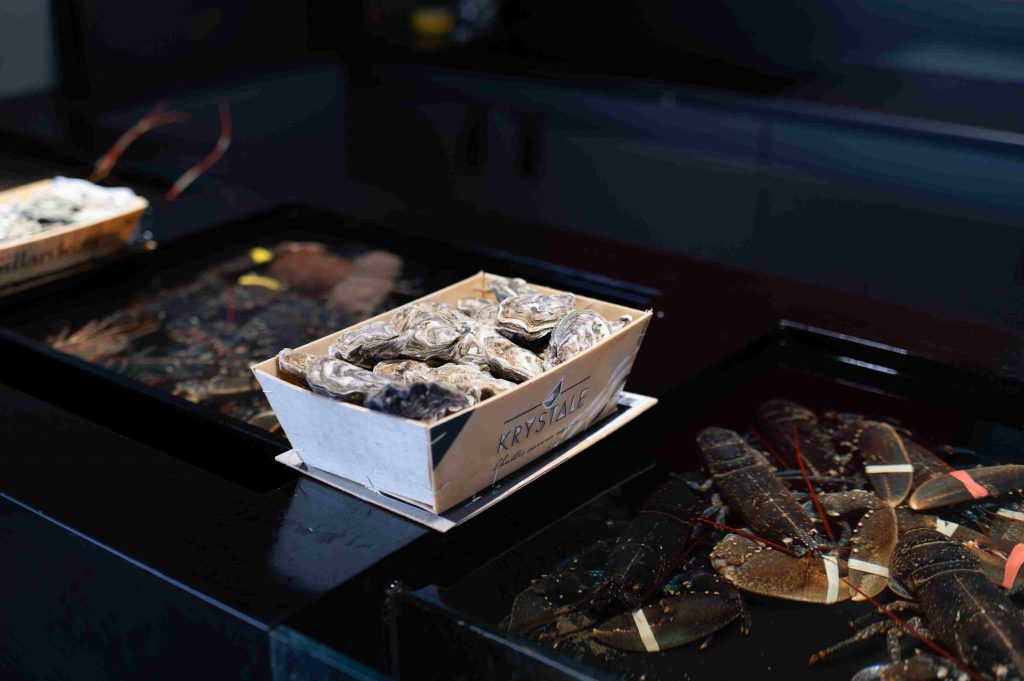 And while menus around the world are shrinking, he offers a very extensive menu, accompanied by a wine list that is simply astonishing in its depth and breadth. His passions are Burgundy and Champagne, but there really is the right bottle for all tastes. "At first in Lecce they thought I was crazy because I have a list with so many international wines. But I was convinced that a city like Lecce really lacked a restaurant of this type and time has proven me right. OK, the classic cuisine of the lower Salento, but let's remember that Lecce can be a point of arrival, Lecce is beauty, sea, travel, and hospitality. And customers, especially the international ones, have given me incredible feedback."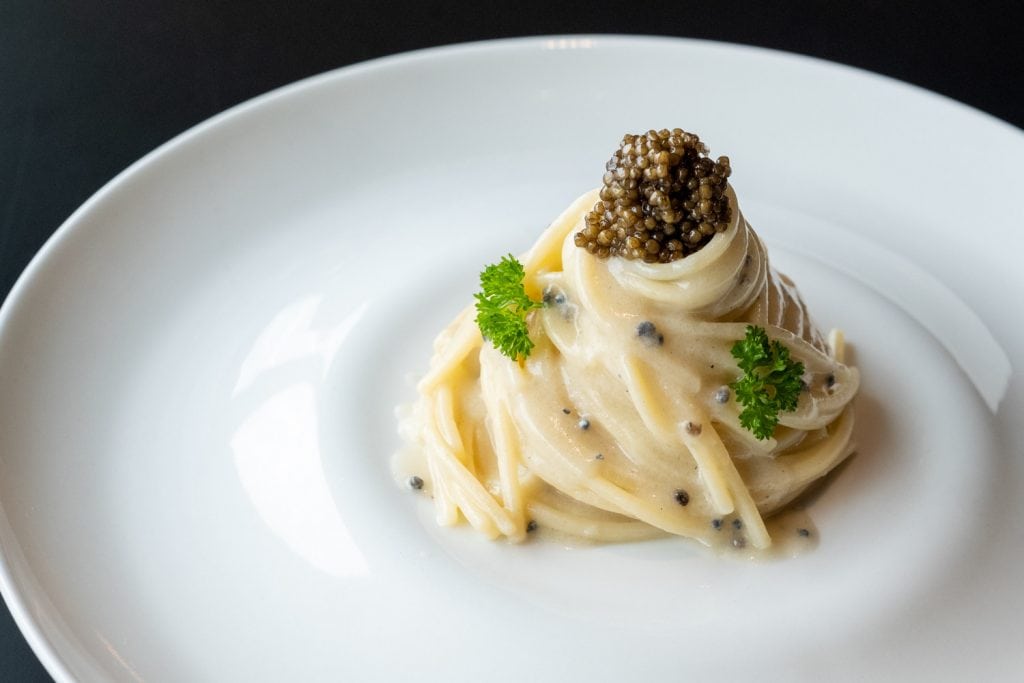 In the kitchen organic foods are preferred, and the raw material is offered in its purity, for healthy and digestible cuisine. Pride in the cap is the raw seafood "We are among the few in Italy that blast chill the fish at –60° and we're the only ones with holding cells at –60°. So from when the fish is blast chilled in accordance with the law until it is thawed for consumption there is no temperature alteration and this means that the raw product maintains impressive freshness, wild colours and aromas. The cold chain is essential in order to maintain quality." Among the novelties, the opening of an air-conditioned room in the cellar, with a tasting table, a wine bar where you can also taste wines by the glass from all the grand crus of the world, thanks also to the coravin service. "People want to eat and drink culture, small French producers for example need to be illustrated, explained, that's why I'm having all my staff take a sommelier course. And we are organising many meetings with producers and regional focus globally. I want to introduce this world to Lecce, still very unexplored."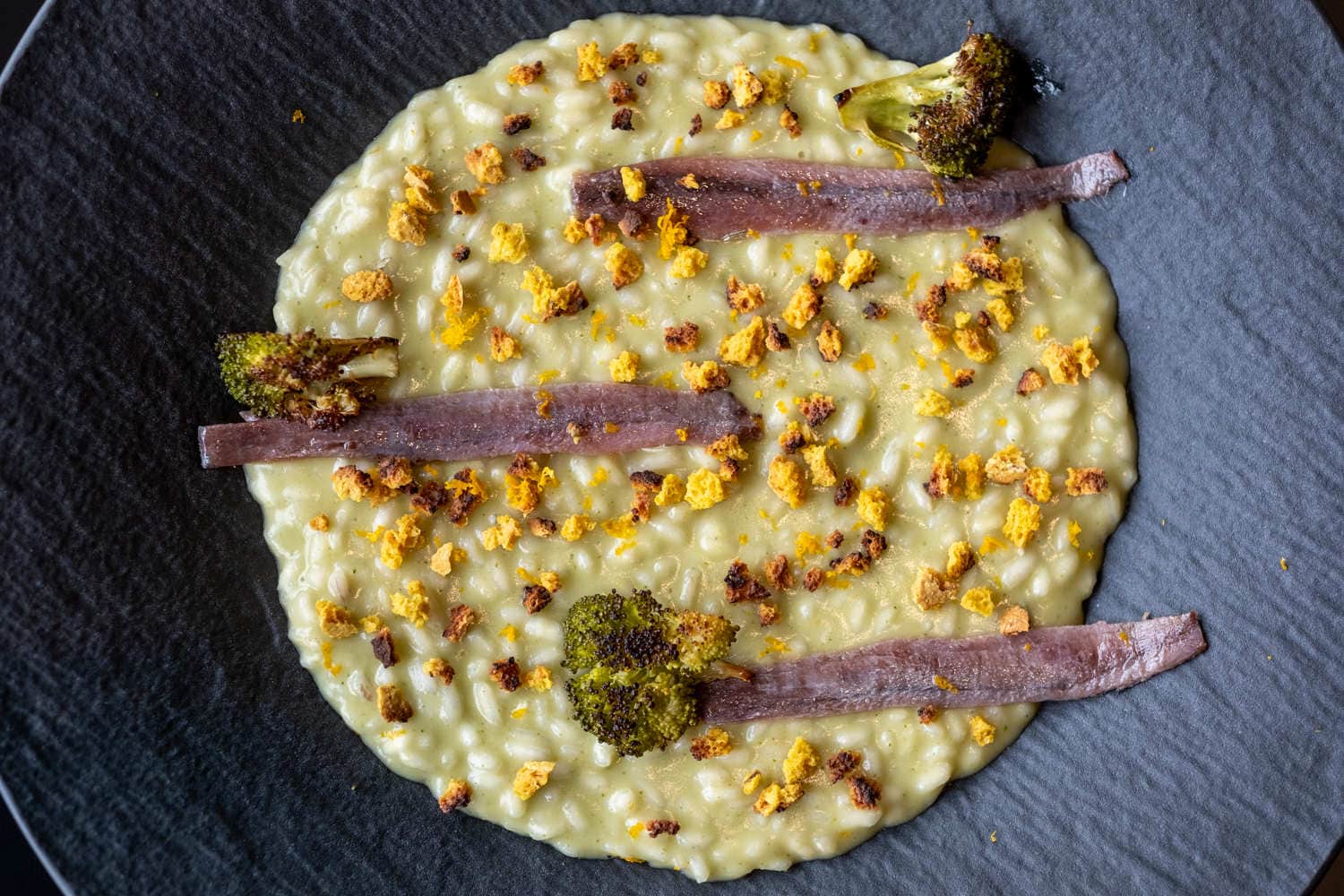 La Dogana - Lecce - viale delle Libertà, 93 - ladoganalecce.it/