Stale bread in the kitchen
If you freeze it immediately, fine bread is fragrant even when revived in the oven, but for any that is left over, don't worry: many delicious recipes are born from stale bread. This is the case of the combinations between stale bread and tomato, from pappa al pomodoro to panzanella, or the many Italian soups like ribollita and pancotto in the first place. Here are 7 ways to use up stale bread.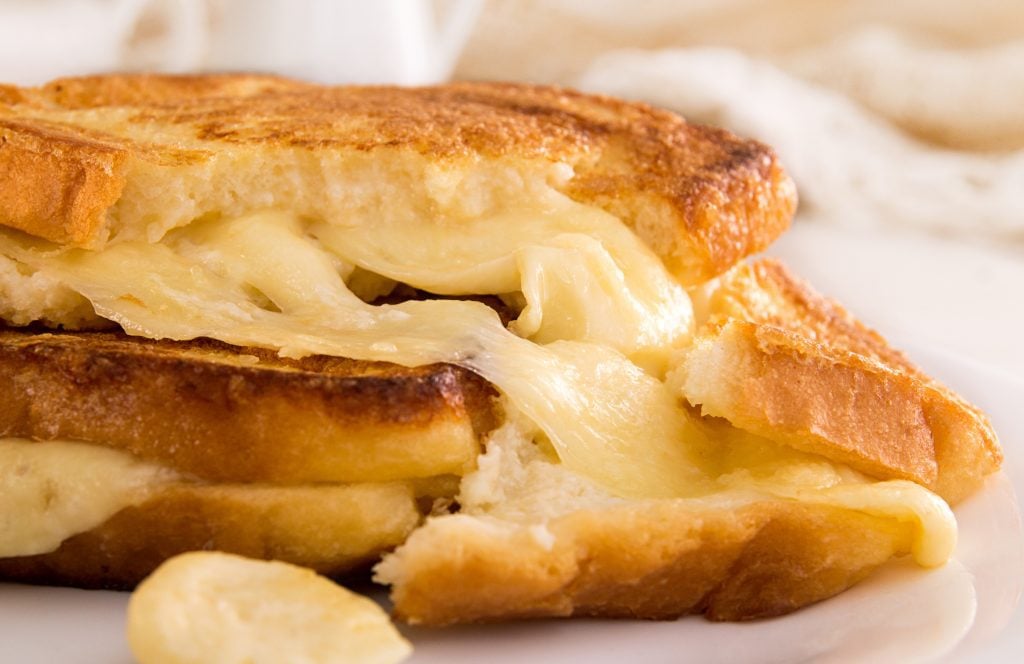 Mozzarella in carrozza
Rome over time has claimed the paternity of mozzarella in carrozza, but this recipe actually seems to have been born in Campania. To be precise, in the medieval Campania countryside, where mozzarella often arrived slightly sour due to the slowness of transport. In order not to waste it, peasant families began to use it as a filling and ate it in stuffed between two slices of stale bread. The name derives from the shape reminiscent of the wheel of a carriage (in Italian, carrozza): in the past, in fact, the bread used was a simple round kind, breaded in egg and fried in boiling oil. Originally, mozzarella di bufala was used, while in Rome the recipe is made with fiordilatte and anchovies or a slice of cooked ham are often added, an alternative version also shared by Venetian cuisine. In any case, it is a humble, simple and tasty dish, used to use up leftovers and give life to hearty and delicious recipes.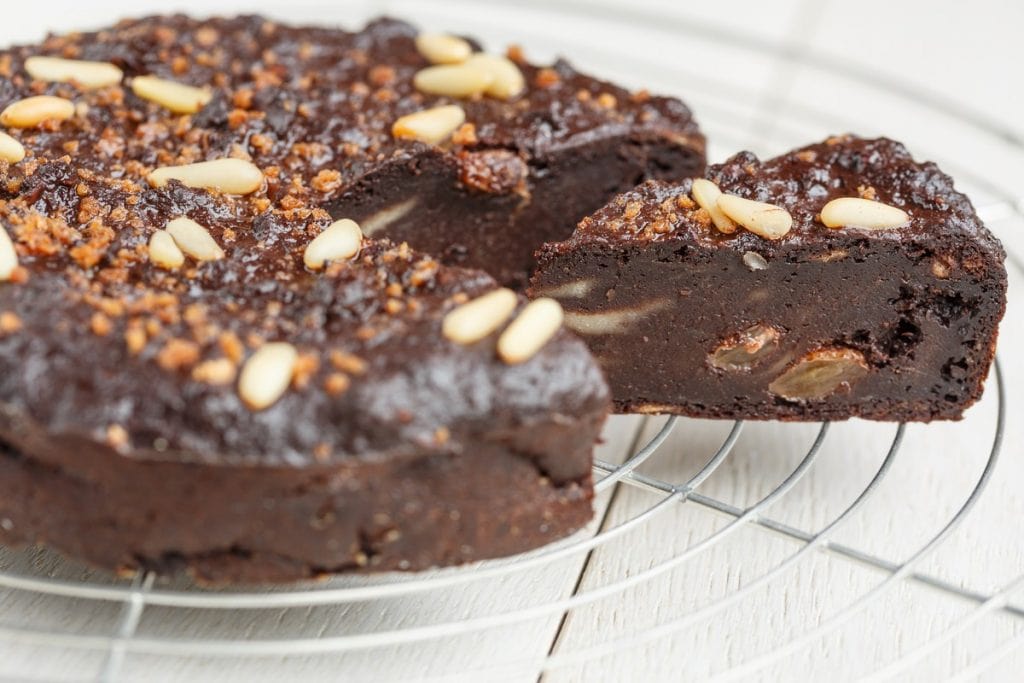 Bread cake
Stale bread can be extraordinary also in desserts, such as bread cake, a genuine sweet usually embellished with raisins and pine nuts, but which can be interpreted in many ways, with the addition of bitter cocoa or fruit, or perhaps some custard (as in the Anglo-Saxon variant of bread pudding).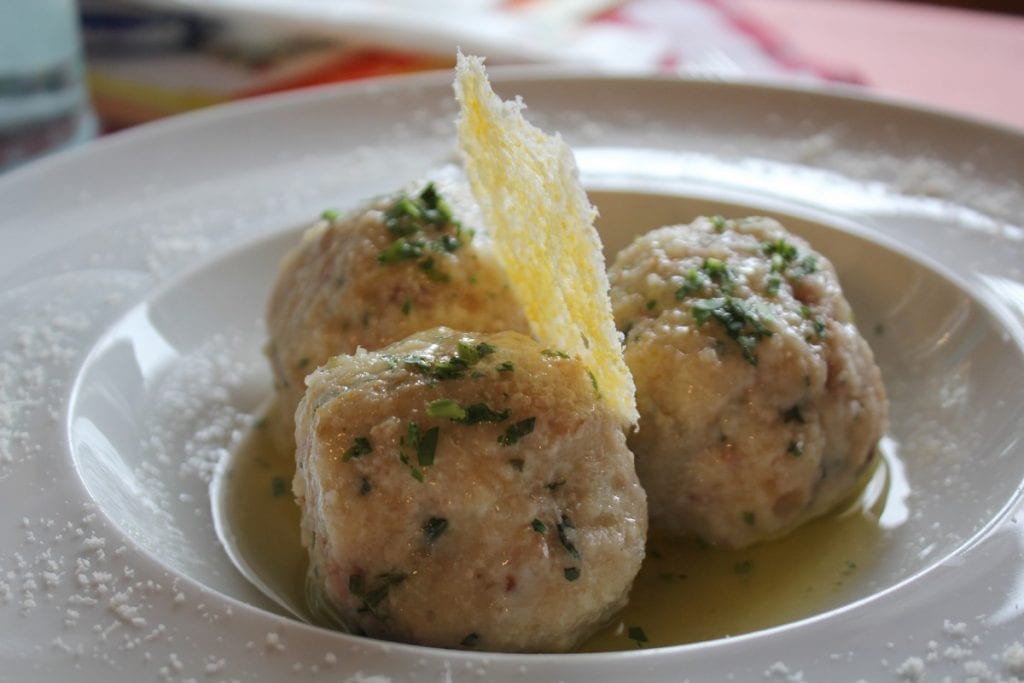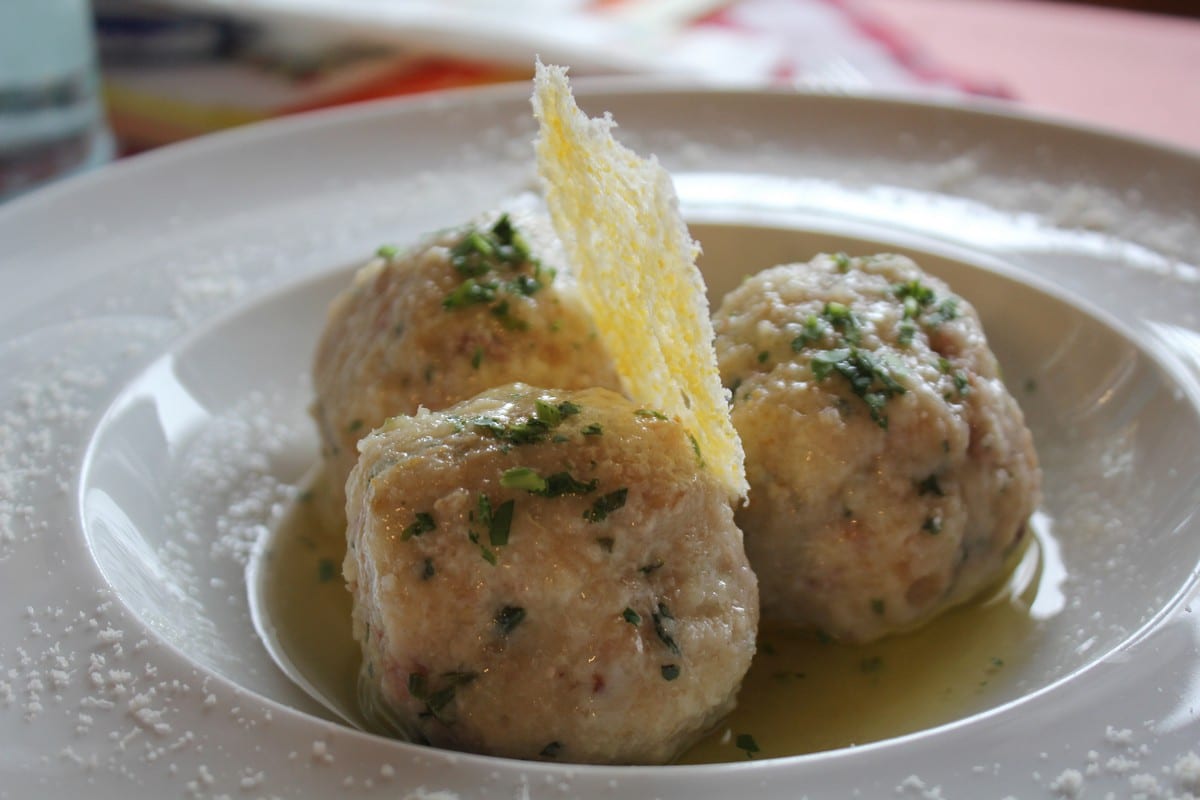 Canederli
For a first course, you can't miss the canederli, found in almost all of Northern Italy and also known by the German name knödel. They are typical Trentino gnocchi made of stale bread, flour, eggs, speck, parsley and parmesan cheese. A recipe that contains all the flavors of the high mountains, from sausages to cheeses, from alpine herbs to mushrooms and broths that go to flavor everything.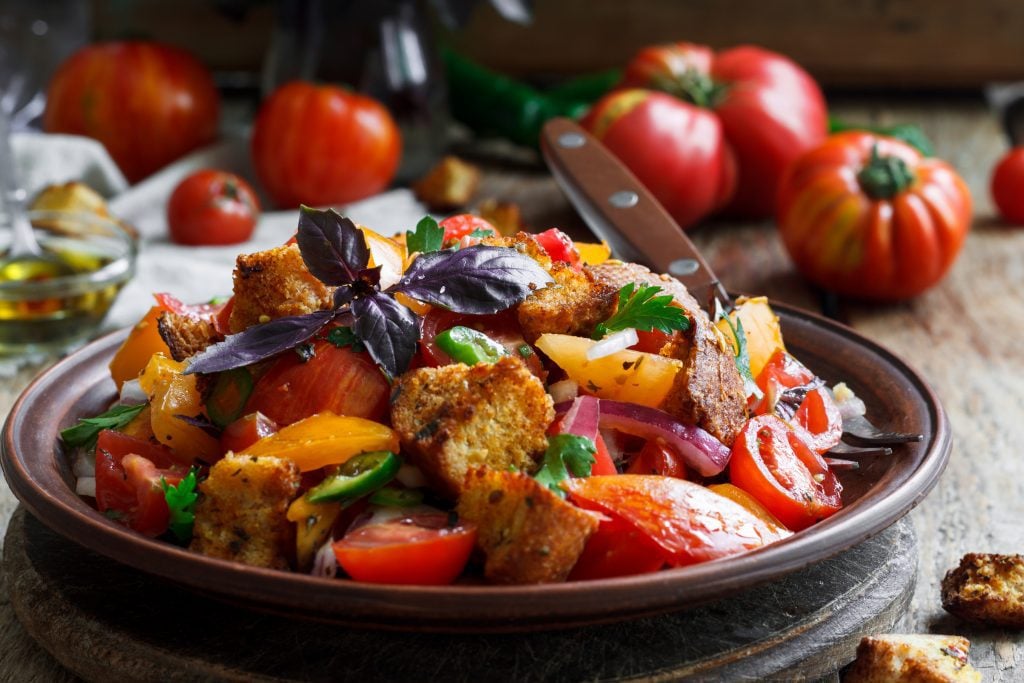 Panzanella
Tuscan panzanella, mother of all the bread and tomato dishes, is a cold salad made with revived stale bread cut into small chunks, tomatoes, cucumbers, red onion, basil, salt, pepper, vinegar and extra virgin olive oil. Panzanella is an ode to sincere flavors and to the authentic taste of tradition, which embodies the essence of the Italian table. There is however a Lazio native variant, which instead uses slices of bread onto which the other ingredients are placed: a kind of bruschetta made with old bread. This variant is sometimes seasoned, especially on the coast of the province of Latina, with the addition of anchovies and capers.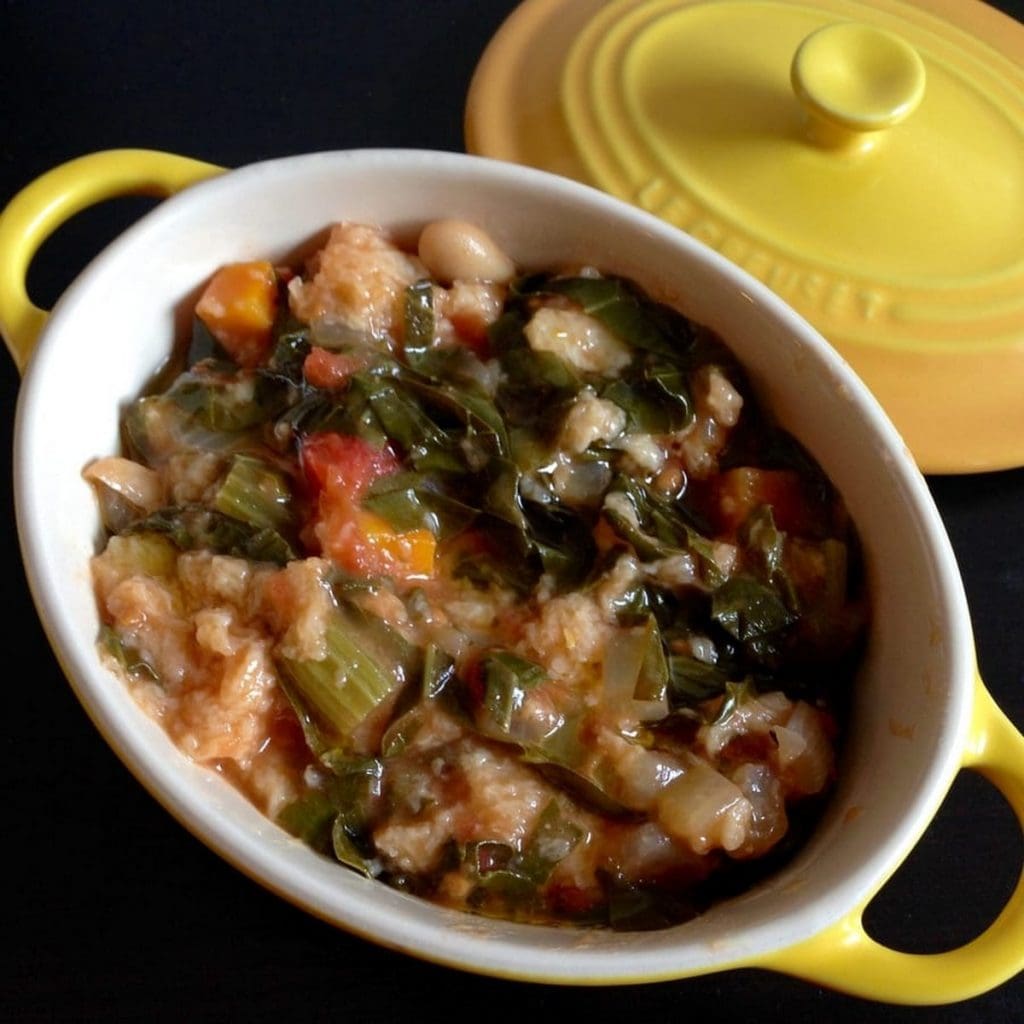 Ribollita
A Tuscan classic, ribollita is one of the tastiest examples of leftover cuisine. It originally made the most, since its birth in the middle Ages, of stale bread and whatever grew in the garden; nowadays the rich soup is a winter comfort food staple. Essential to ribollita are cannellini beans and cavolo nero, Italian lancinato kale. The soup owes its name ('boiled twice') from the fact that it is cooked two times. Vegetables and beans are initially boiled and left to rest overnight. The next day chunks of stale, unsalted Tuscan bread are added before cooking the soup again before being served with more toasted and garlic-rubbed bread and a thread of extra virgin olive oil.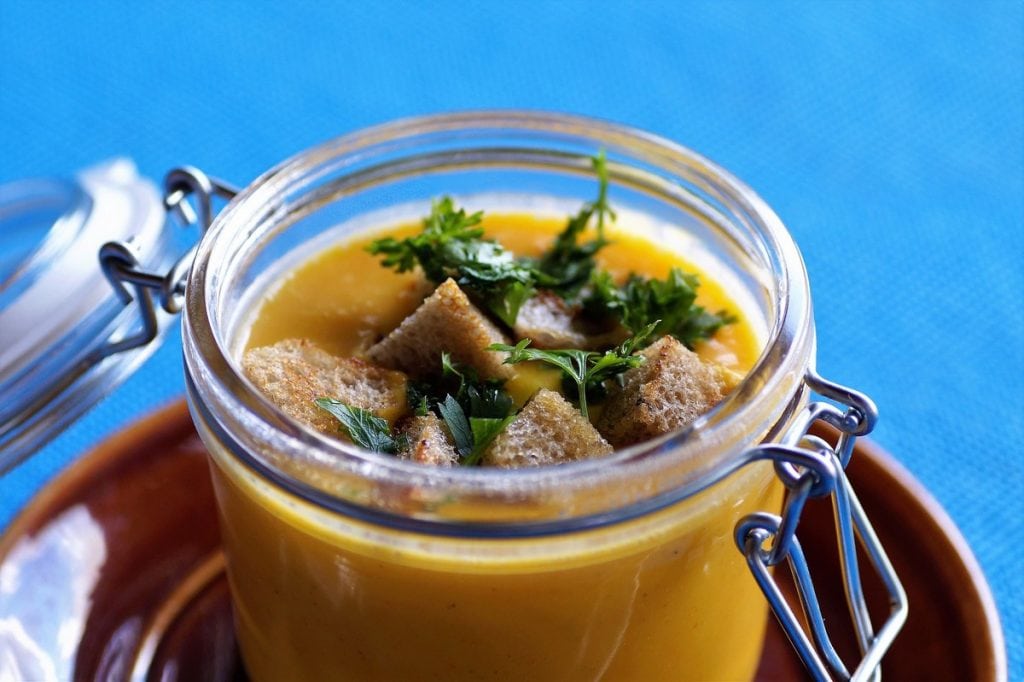 Croutons and breadcrumbs
Croutons are perfect to enrich a good salad: you can easily make them at home by baking diced stale bread in the oven. Cut the bread with a knife into small chunks, then toss them with extra virgin olive oil, salt and pepper, plus any seasonings of your choice (try with thyme or oregano). Spread out on a baking sheet and cook until crispy. You can store the croutons in a sealed container for up to two weeks. Besides, you can use leftover bread to make breadcrumbs: cut the bread and drop it into a food processor and store the breadcrumbs in a sealed container. Otherwise, you can tear the bread into pieces and bake it in a low oven until it dries out.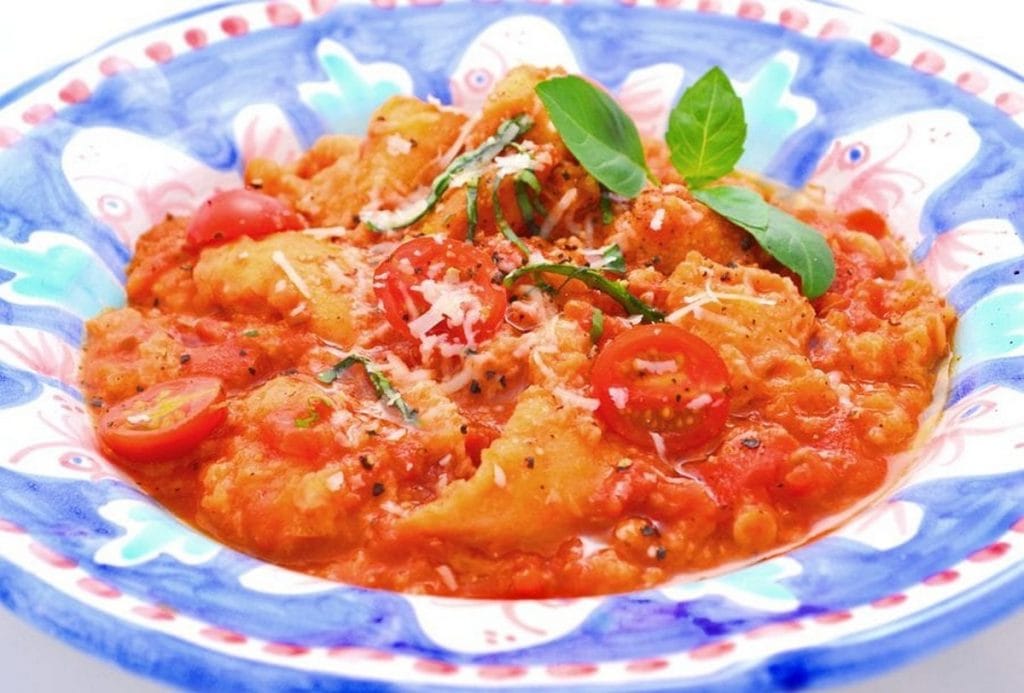 Pappa al pomodoro
Another way of recycling leftover bread is making Pappa al Pomodoro, a classic summer Tuscan dish. Bread-and-tomato pappa (baby talk for 'food') was originally an unpretentious meal that nobody would ever dream of serving to a guest. Pappa al pomodoro will be different depending on where it's being made. A crucial variable is when to add the bread. There are recipes where the bread is cooked in the soup – which lends the overall texture of a loose dumpling – and then there's the version where the bread is added at the very end off the heat, after the soup has already cooked. Different camps have equally avid followers depending on what they grew up with.
Recipe for mozzarella in carrozza
1 buffalo mozzarella (300 g)
½ loaf of stale bread
3 eggs
1 handful of flour
Milk
Salt
Extra virgin olive oil
Keep the mozzarella in the fridge for at least one day to let it dry and harden up. Cut it in eight slices, then cut sixteen slices of bread. Put each mozzarella slice between two slices of bread, then put some flour on each cheese sandwich. Whisk the eggs with some milk and pour the mixture on the sandwiches. Fry each sandwich in a pan with olive oil and serve the mozzarella in carrozza hot.