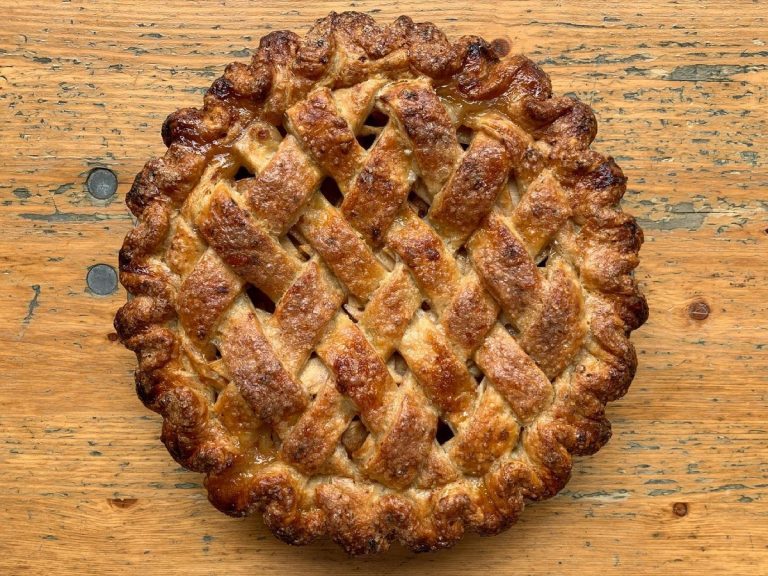 Fifty, like the states. This is the number of pies that Stacey Mei Yan Fong has decided to make to enhance the cuisine of the place she has long since decided to call home: America. The sui generis digital project will also be described in a book.
50 Pies 50 States, a pie for every American state
Spicy salami, cheese and tomato sauce for West Virginia, red grapes and custard with candied jalapenos for Texas, rice pudding, blueberries and strawberries with sunflower seeds for South Dakota. Each state has its own pie, the symbol of American pastry par excellence, especially in the classic version made with apples, a dessert that came to be associated with the American people so much that gave rise to the expression "American as apple pie". The famous "Grandma Duck's pie" was the inspiration for the 50 Pies 50 States project, a website that brings together a series of different pies, both sweet and savoury, as a tribute to every American state. Fifty recipes made and described in alphabetical order in a "love letter to America".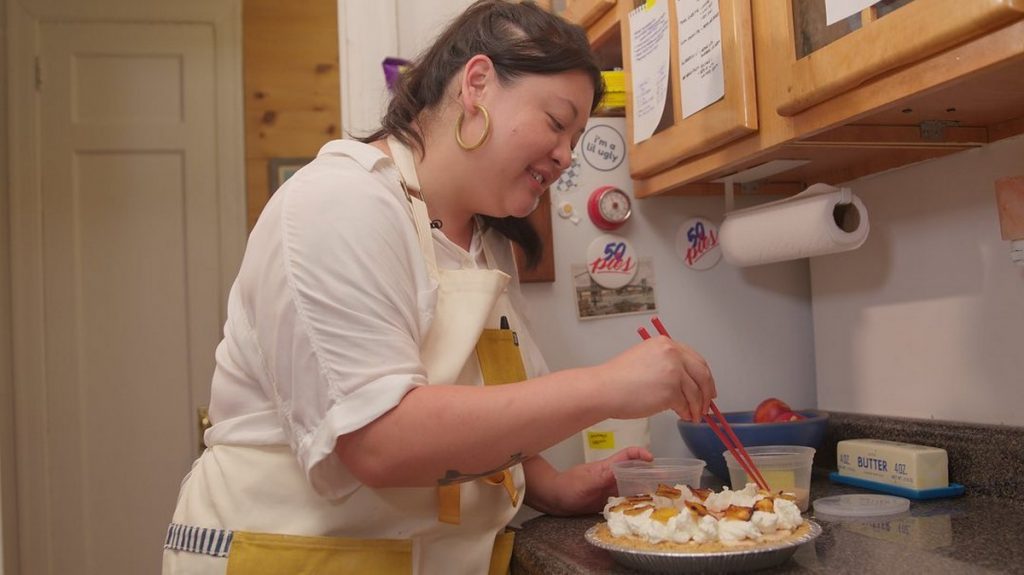 The author and the website
Born in Singapore and raised in Hong Kong, the author and baker Stacey Mei Yan Fong has always been passionate about pastry and American culture. An interest she deepened during her many trips to the New World, "listening to Dolly Parton and Bruce Springsteen" and during college at the Savannah College of Art & Design in Georgia. It was there that the idea for the project began to take shape, created in 2016 without too many pretensions and a precise deadline, waiting for her green card, then approved in August 2017. Eater, New York Times and Cherry Bombe are just a few of the websites that have given space to Stacey's initiative over time, who continues to update readers in her Pie-ary with 49 pies out of 50, the last one published in September 2021.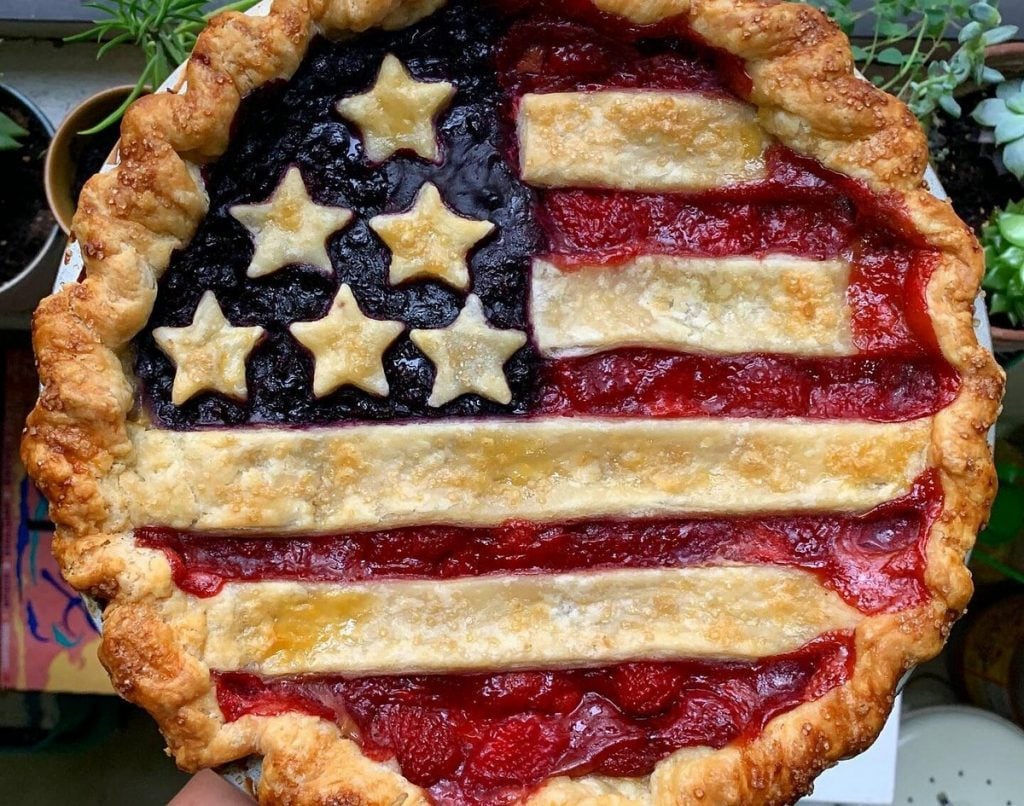 A passion for America
But what drives a Singaporean to love and delve so deeply into the cuisine and, more generally, into the American culture? First and foremost, music. The "Boss", Bruce Springsteen, but also the country music icons, starting with the queen of this genre, Dolly Parton, and ending with John Prine. And then the diners, the typical American eateries worldwide famous thanks to the movies that depicted them (who doesn't remember when Meg Ryan's Sally fakes an orgasm in the scene at the Katz's tables in "When Harry met Sally"?) Another great love, the Grand Canyon, "and a proper BLT", one of the most classic American sandwiches with bacon, lettuce and tomato.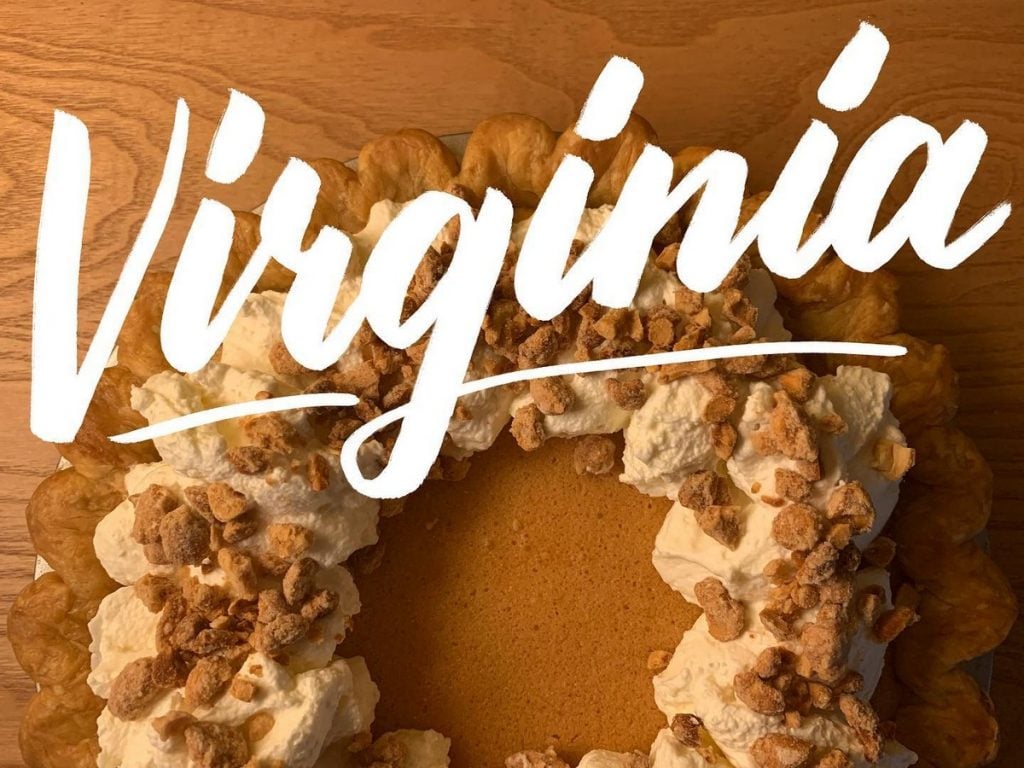 American cuisine
Stacey's website quickly became so popular that her book 50 Pies 50 States will be published in 2023, on a special date for any self-respecting American: the 4th of July. In the meantime, she continues to work as pastry chef: original pies with different pastry sheets, inspired by the traditions of each state but interpreted in her own way. With her recipes, Fong takes readers on a journey through America, restoring value to the complexity of its cuisine, often underestimated but in reality much broader and varied than we imagine. Fifty states with similar features, of course, however with major differences, well-defined and authentic flavours expressed by Stacey in her pies. Each state's typical products and customs are described, followed by the ingredients of the pie. There are no recipes with quantities and preparation, only pictures and many stories, but on her Instagram profile tips and advice are available for those who wish to bake the pies at home.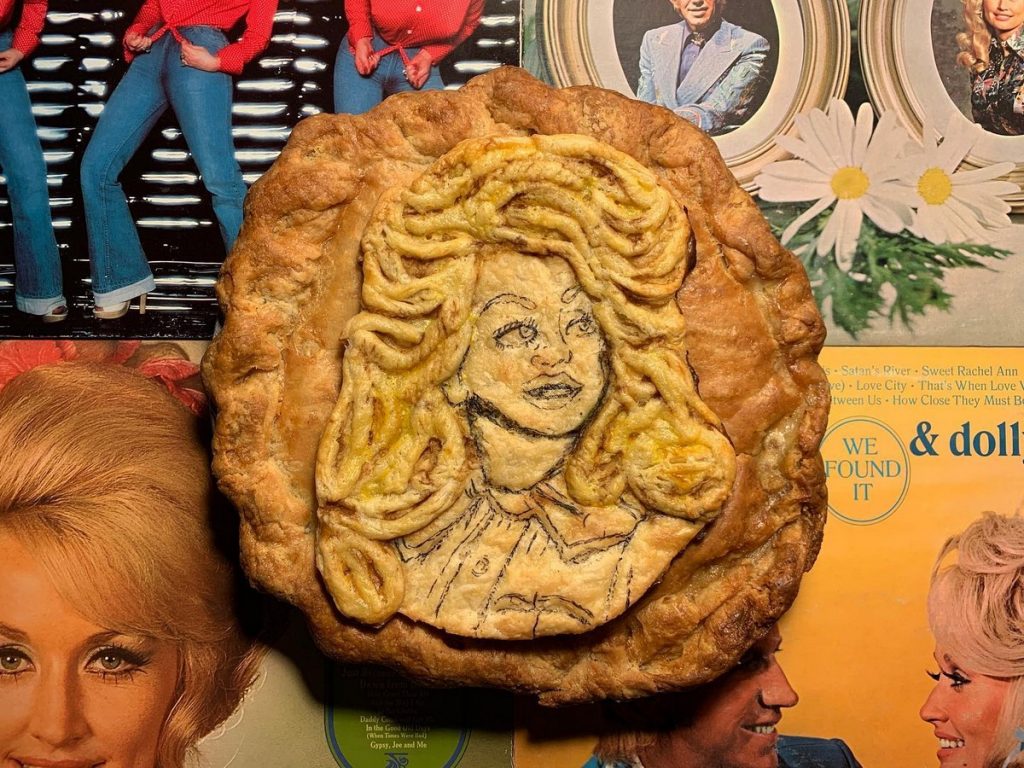 The pies
Personal anecdotes and curiosities to discover: each dish captures a piece of America, and a piece of her life. For example, Stacey has never been to Mississippi, but she is familiar with the story of the Teddy Bear: during a hunting trip in 1902, Theodore Roosevelt refused to shoot a bear captured in Sharkey County, considering it unsportsmanlike, and the episode was recounted and illustrated in the Washington Post. Inspired by the cartoon, the toymaker Morris Michtom invented the soft stuffed toy bear we all know, named after Roosevelt. On the other side, Stacey went to Tennessee, the birthplace of her beloved Dolly Parton! In this case the pie consists of a biscuit base filled with Tennessee Swaggerty's sausage gravy, covered with a layer of Dolly Parton-themed puff pastry, "This was one of Dolly's favourite dishes, I couldn't help myself. I have visceral feelings for her."
by Michela Becchi